Aratikaya Chips Curry | Raw Banana Chips Curry | Kache Kela Ki Curry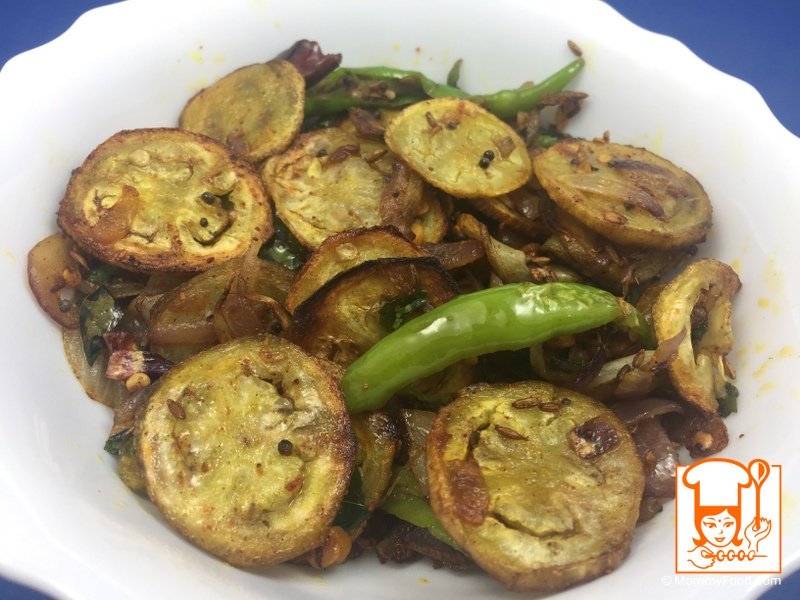 Raw banana curry is very easy to prepare. This is a side dish for many dal curries and curd rice. This will taste good with steamed rice too. Here are the step by step instructions.
Preparation time: 10 minutes
Cooking time: 10 minutes
Main ingredient: Raw banana
Serves: 2-3
Course: Main
Ingredients
Raw banana: 1 or 2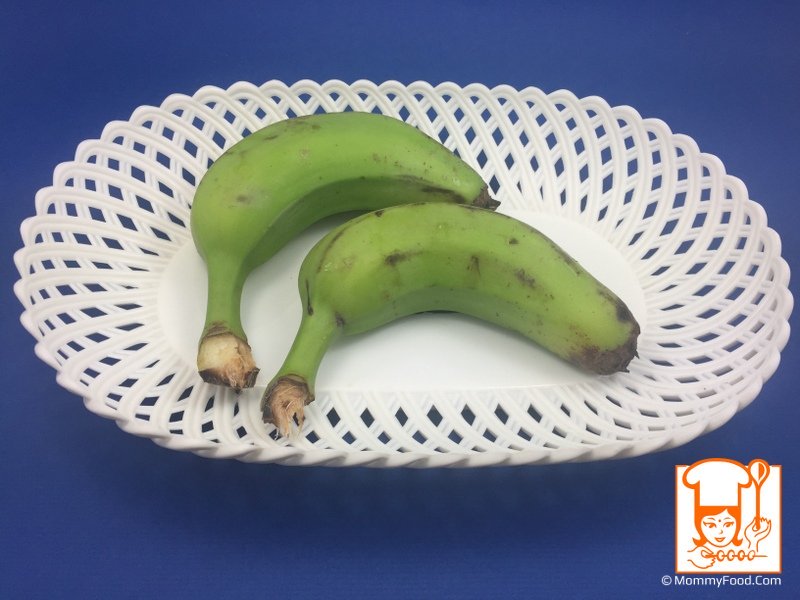 Onion slices: 1 medium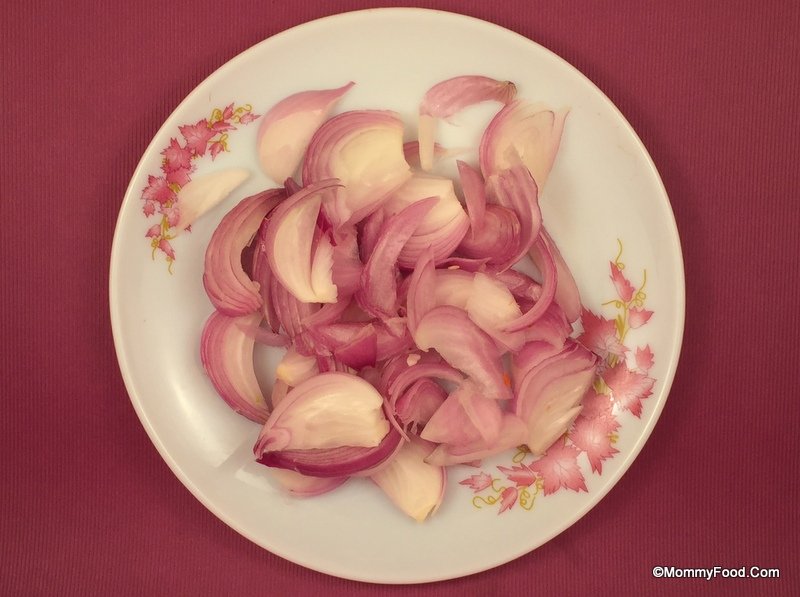 Sliced green chillies: 2 or 3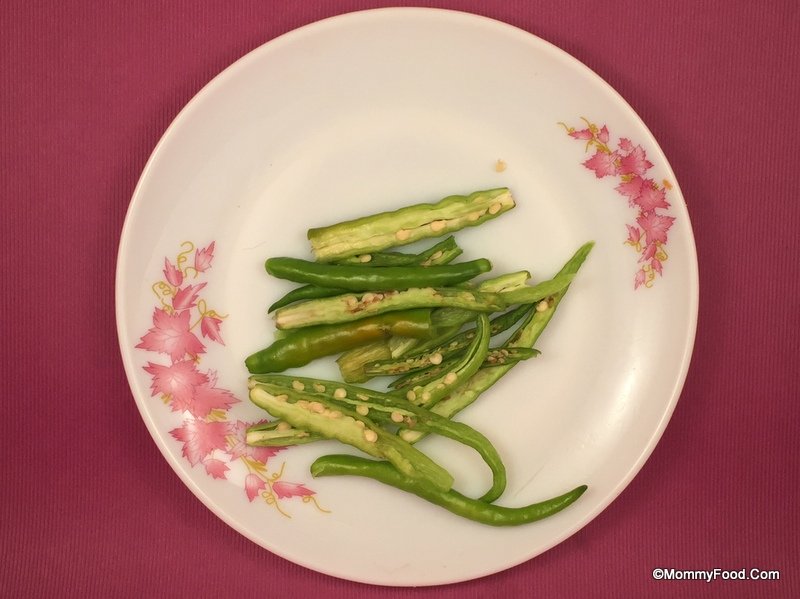 Curry leaves: Few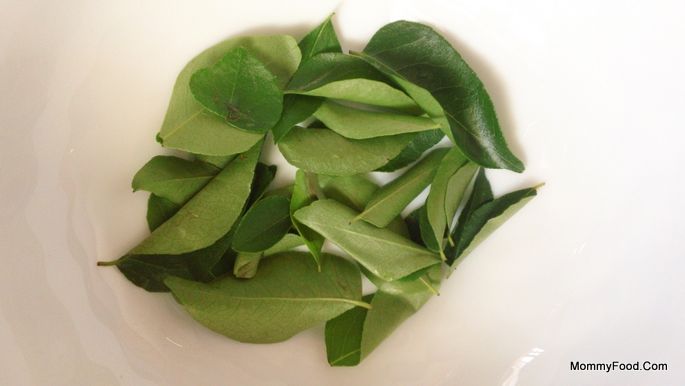 Turmeric powder: 1/4 tbsp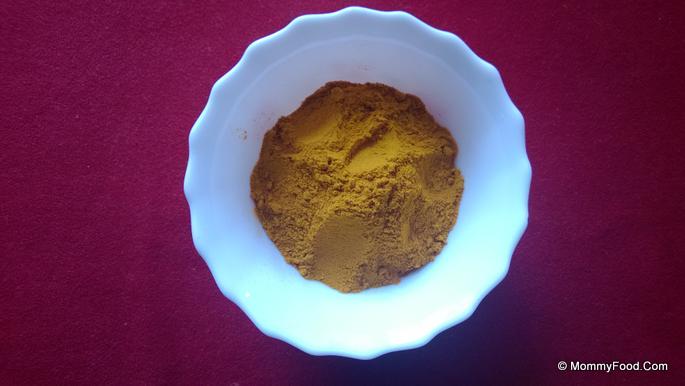 Salt: As per taste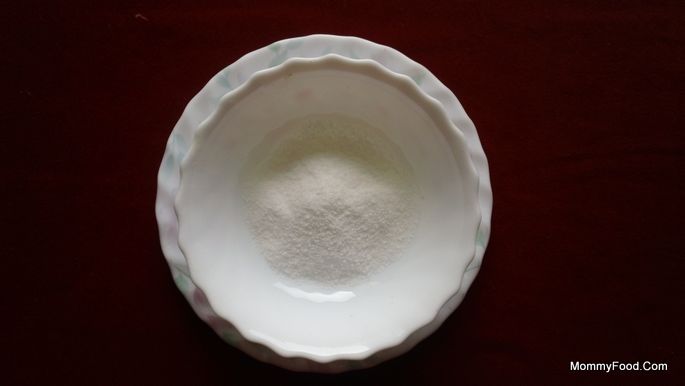 Red chilly powder: 1 tbsp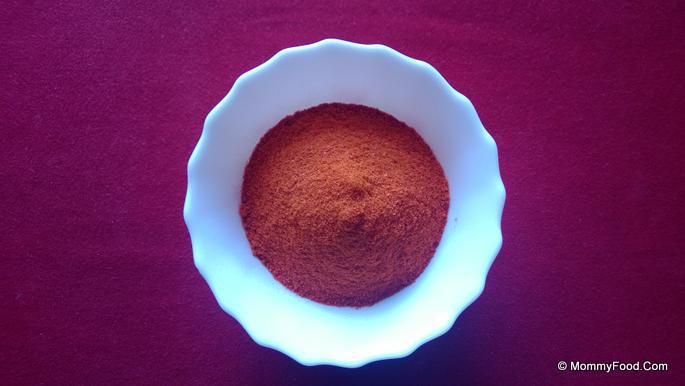 Oil: 2-3 tbsp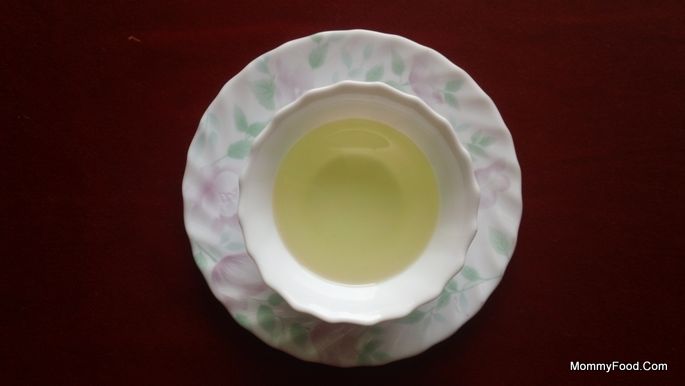 For taalimpu or tempering

Bengal gram: 1 tbsp, black gram: 1/2 tbsp, dry red chilly: 1, mustard seeds: 1/2 tbsp, cumin seeds: 1/2 tbsp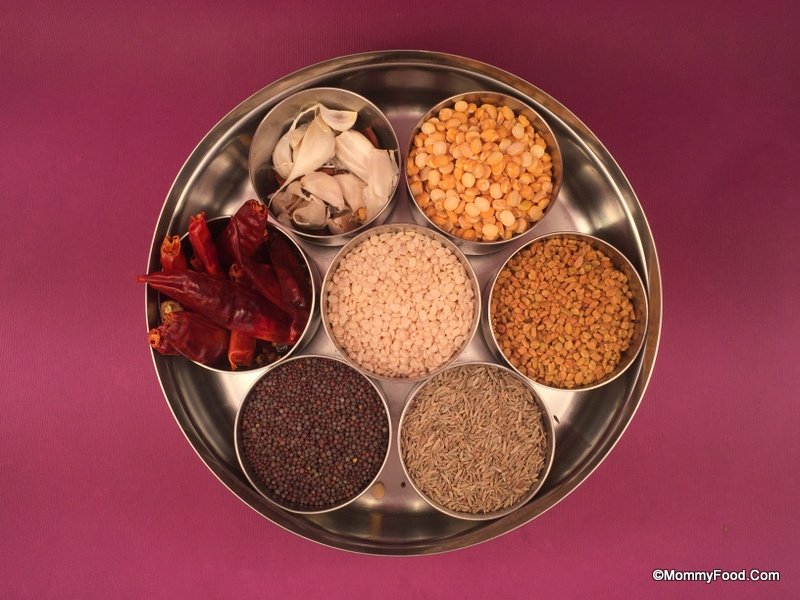 Procedure
Step 1: Cut the banana into slices.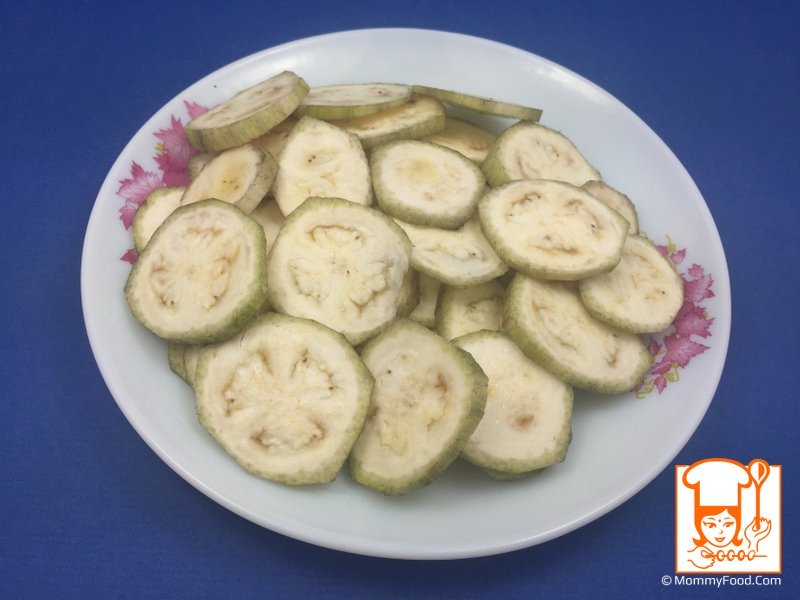 Step 2: Sprinkle a little salt on pieces. Preheat 2-3 tbsp oil in a frying pan and add the slices. Stay in medium flame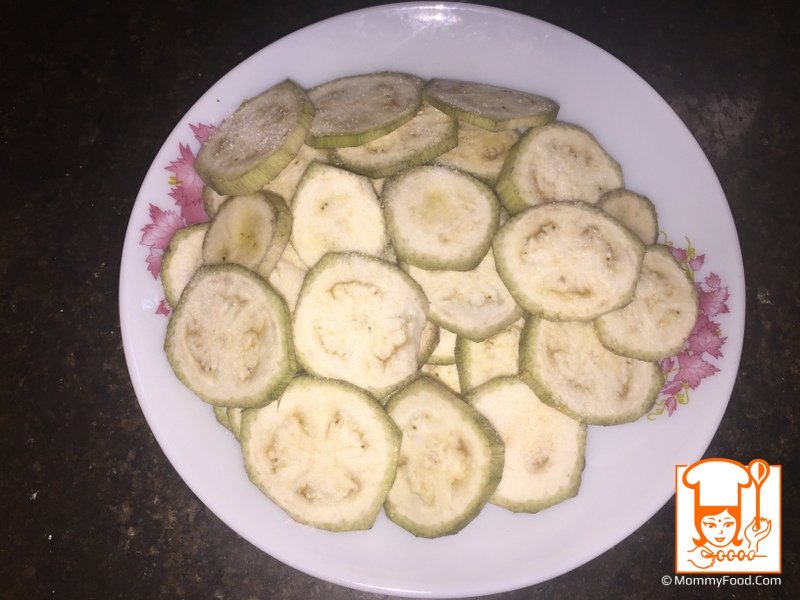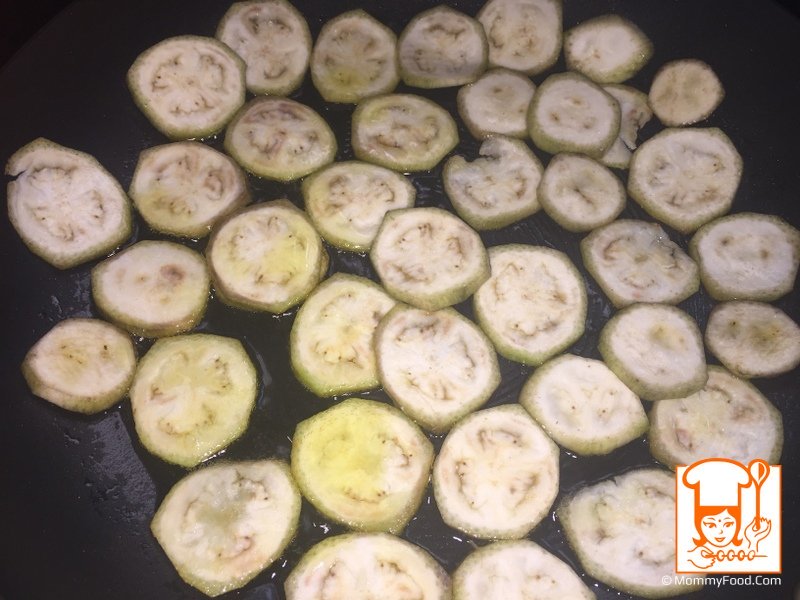 Close the pan for a minute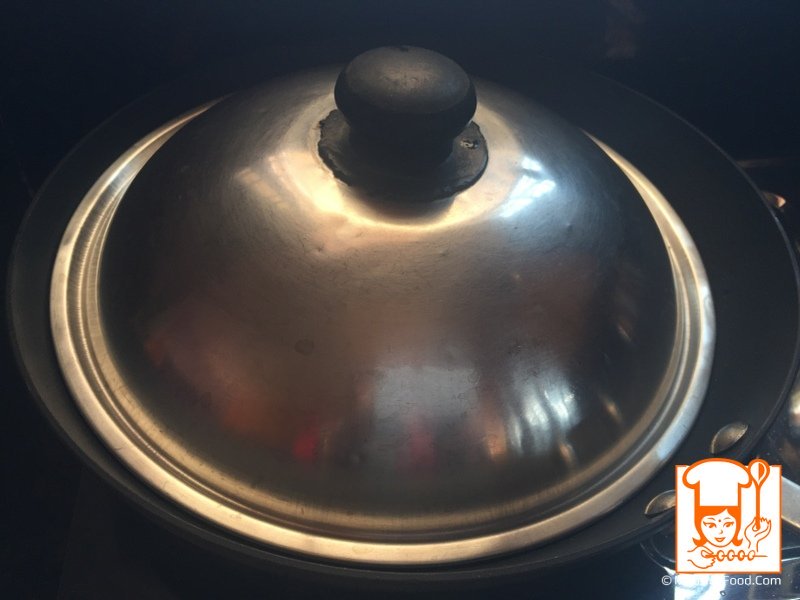 Flip the chips over and saute for a minute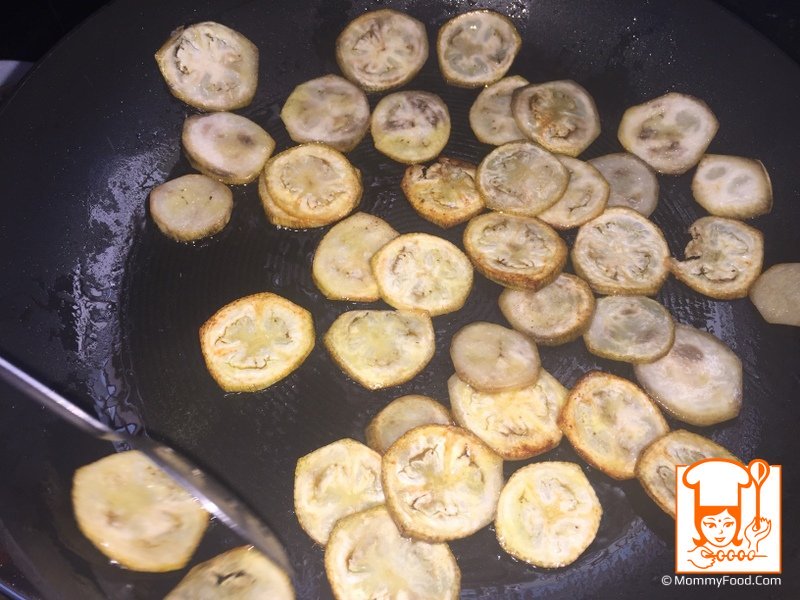 Add turmeric powder and saute for a minute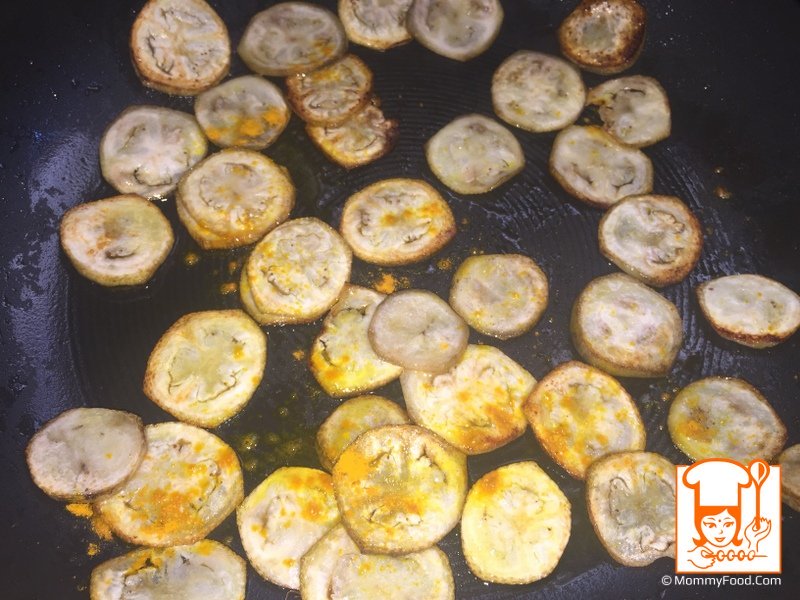 Keep them aside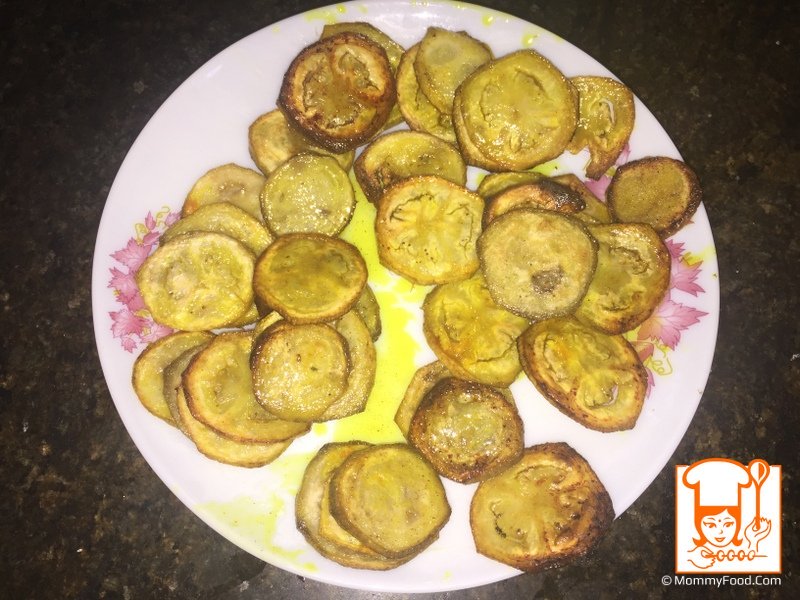 Step 3: Preheat 1-2 tbsp oil, give taalimpu with spices one by one in medium flame
Bengal gram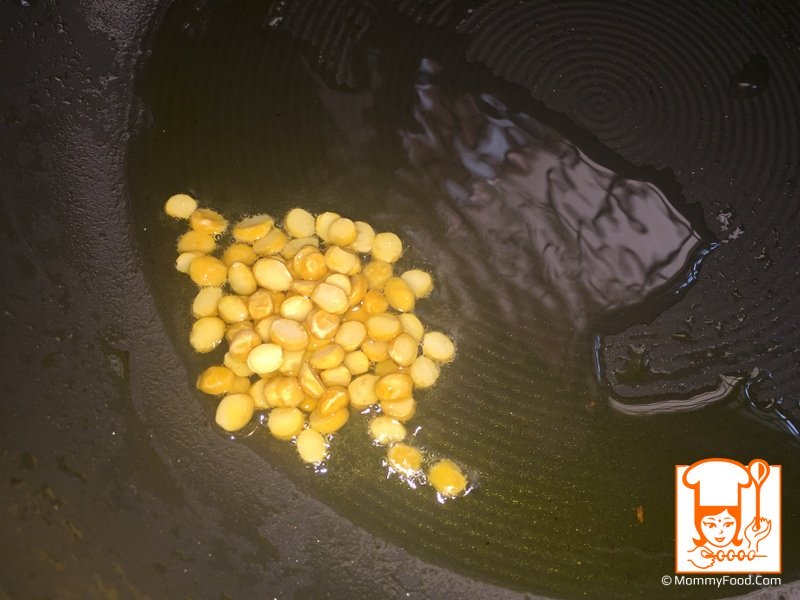 Dry red chilly, cumin seeds, mustard seeds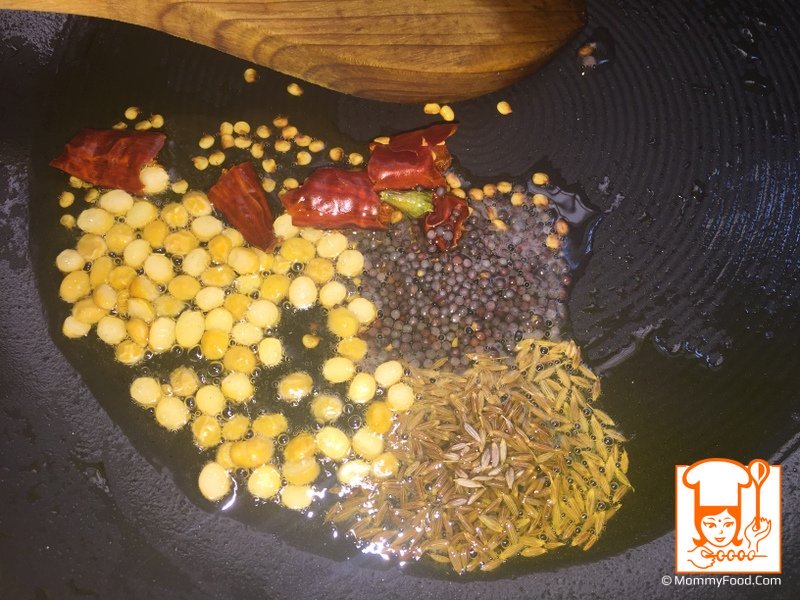 Step 4: When mustard seeds make a crackling sound, add sliced onions, curry leaves, green chillies and salt. Saute for a minute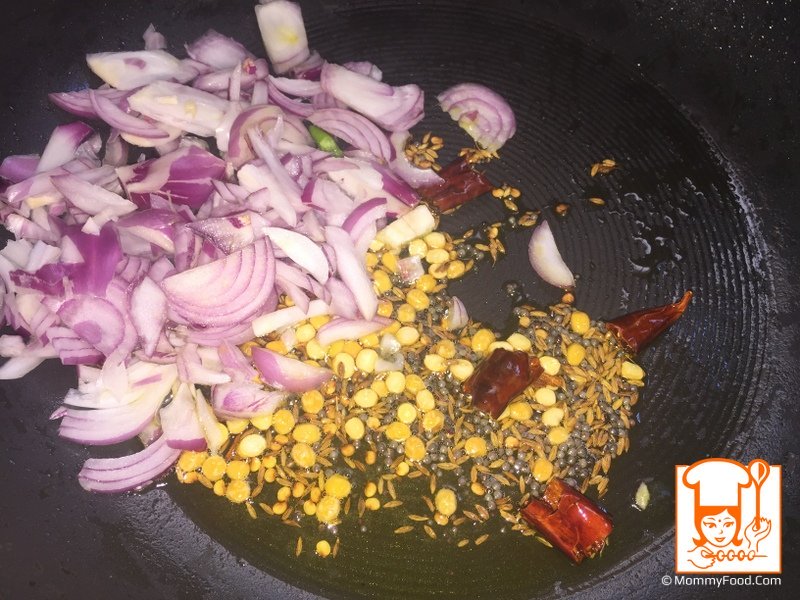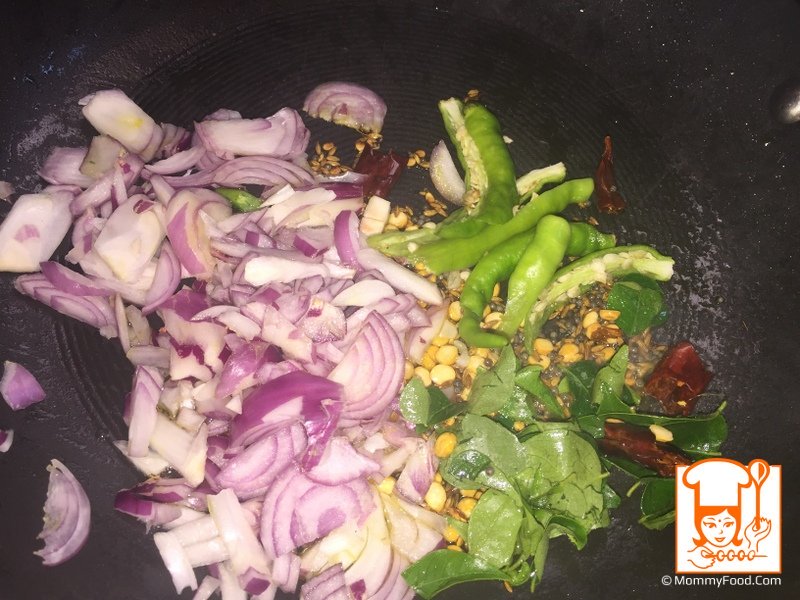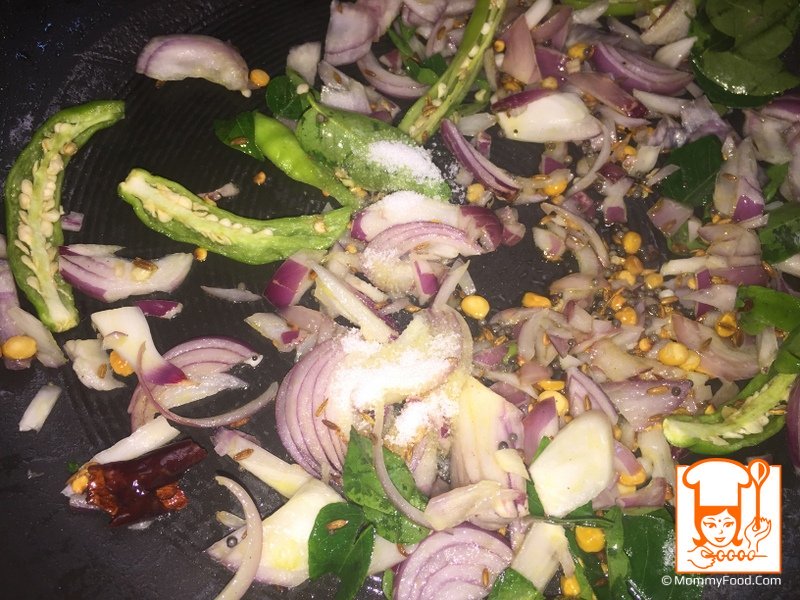 Step 5: Add red chilly powder, saute for a minute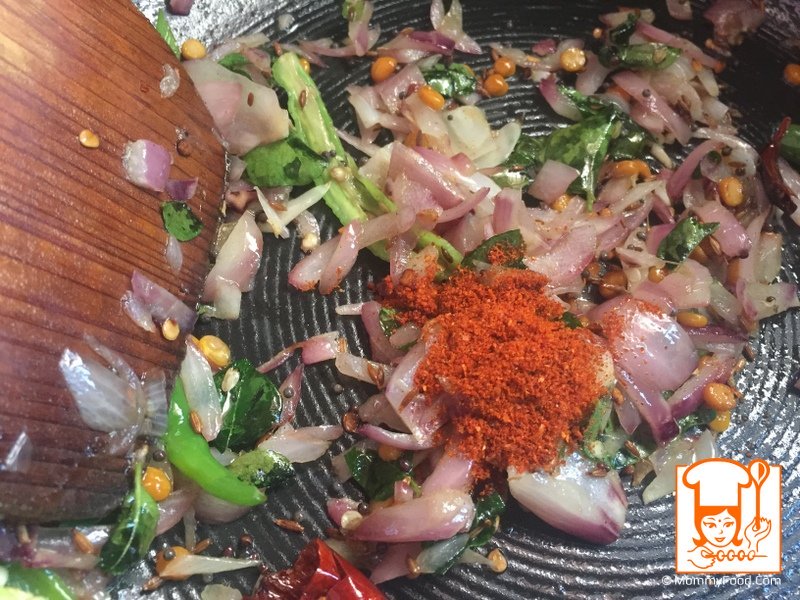 Step 6: Add fried banana slices to it, saute for 1-2 minutes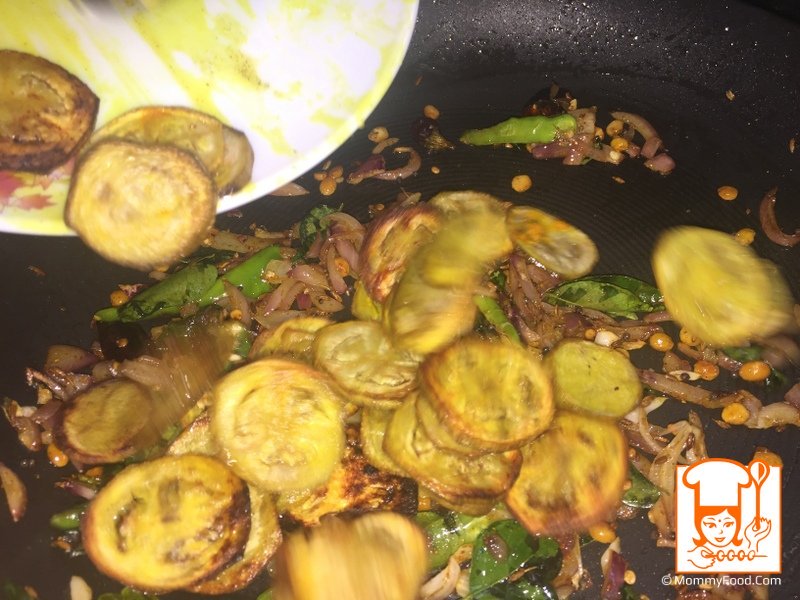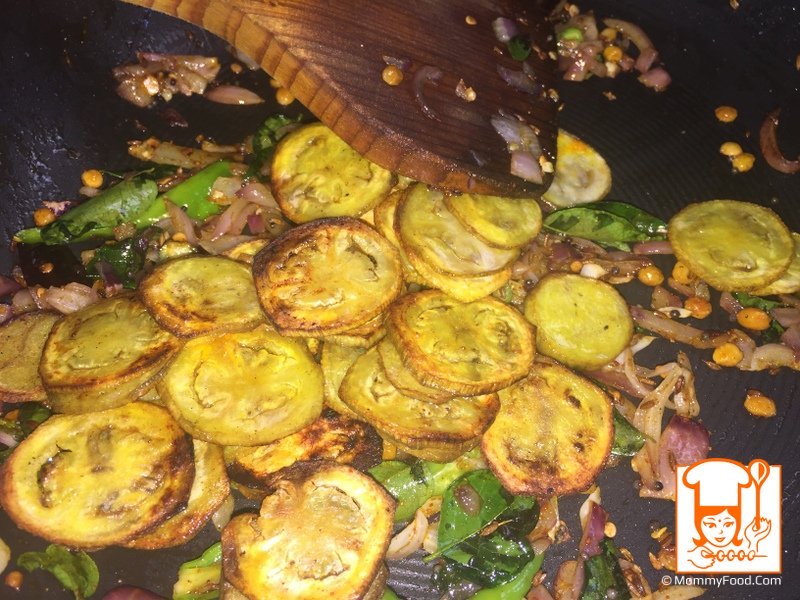 Q) How do you peel a raw banana without the starch getting stuck in the peeler or the hands?
Applying oil to the hands gets rid of the starches very easily. It will be easy to clean the peeler using boiled water.

 

Q) What is primary difference between raw banana and a fruit banana?

The starch in the raw bananas transforms in sugars as they ripen and turn yellow.

 

Q) Are raw bananas useful for weight loss?
Resistant starch is hard to digest and it also makes you feel full regulating the food intake. Also raw bananas have low glycemic index. All these factors help weight loss.
Turn off the flame. Yummy raw banana curry is ready :)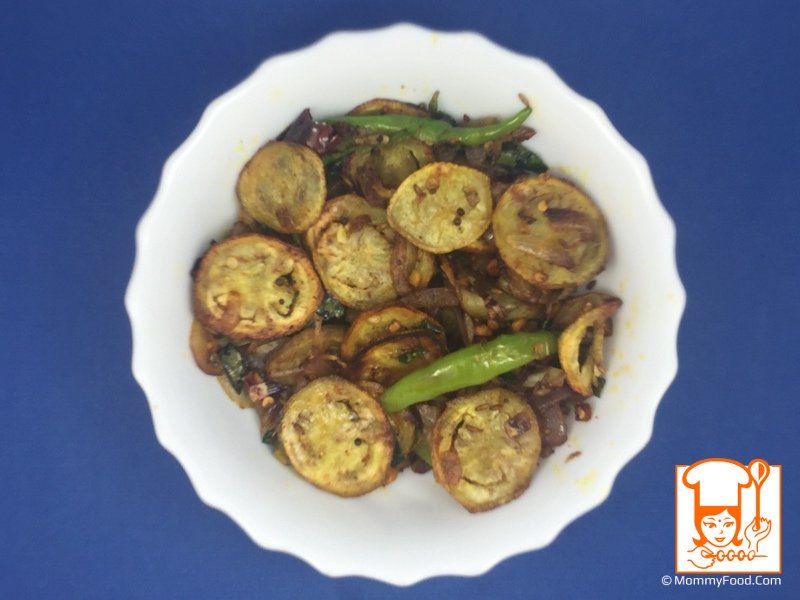 Tastes good as it is with steamed rice or combined with tomato pappu, palakura pappu, mudda pappu, curd rice.