Mirapakaya Bajji Recipe | Mirchi Bajji | Chilli Bajji | Milagai Bajji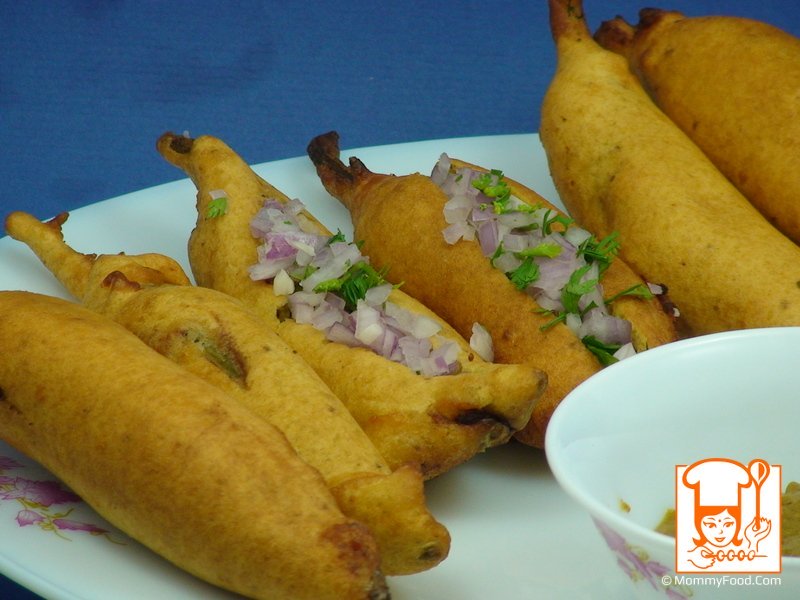 Mirapakaya bajji or mirchi bajji is deep fried crispy green chilli with besan covering. They can also be stuffed with onions, lemon juice, coriander leaves and red chilli powder. This is a mouthwatering tea time spicy snack, especially during rainy season. This stuffed chilli bajji is famous in South India. Here are the step by step instructions.

Preparation time: 10 minutes
Cooking time: 5 minutes
Course: Snack
Main ingredient: Long chilli
Yield: 10-12 Bajji's
1 Bowl measurement: 250 ml
Ingredients 
Long chilli or bajji mirapakaya: 10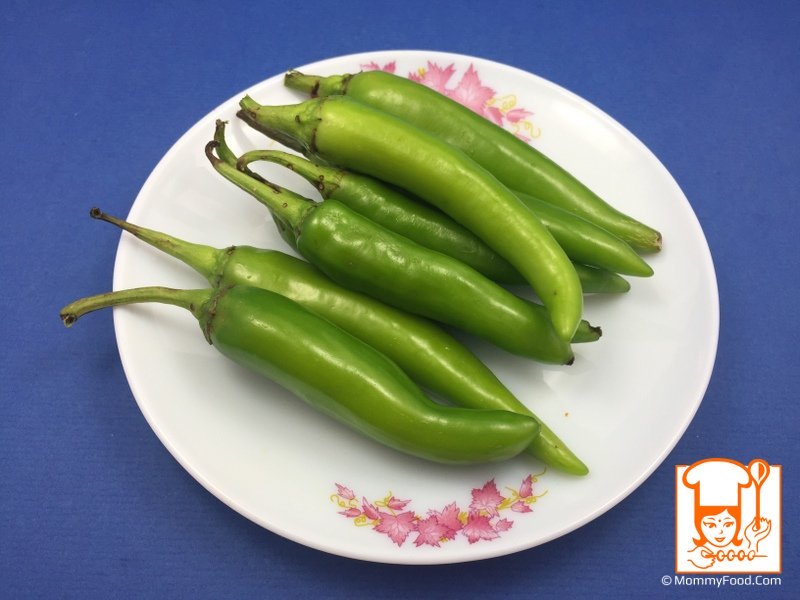 For the stuffing
Bengal gram flour or besan flour: 1/4 bowl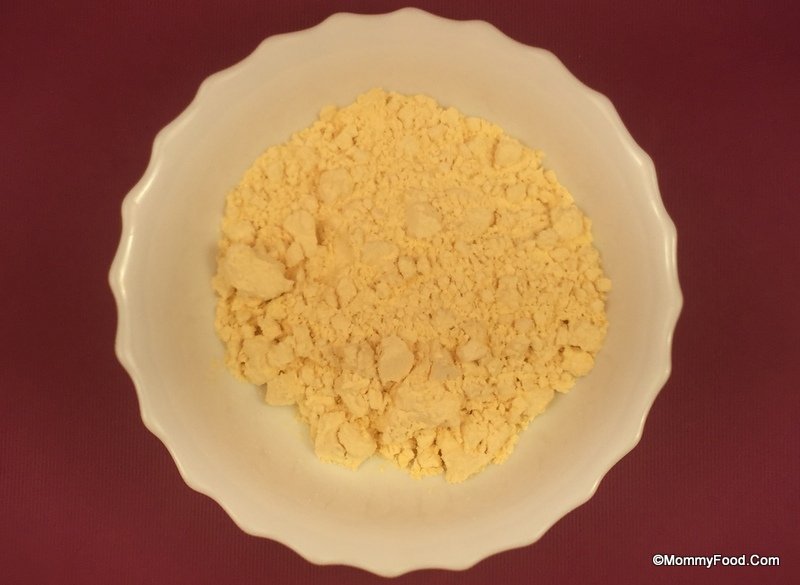 Carom seeds or ajwain or vaamu: 1/2 tbsp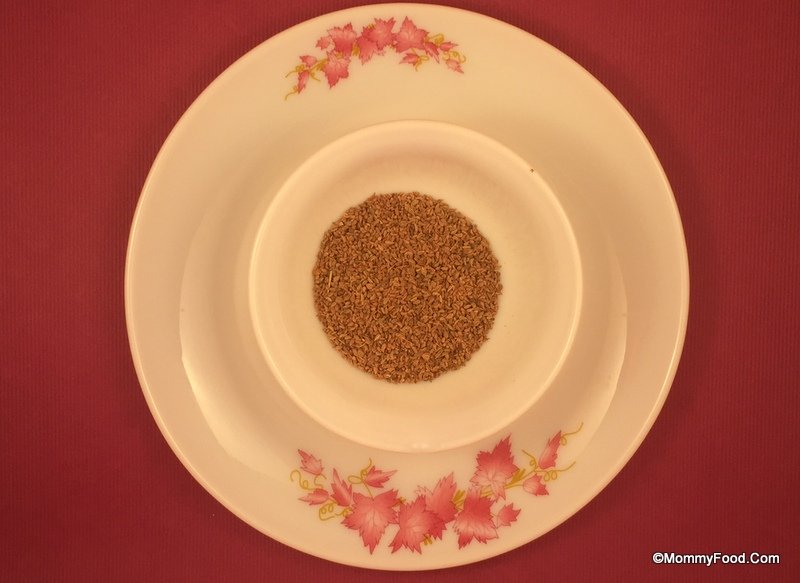 Tamarind pulp (lemon size tamarind soaked and filtered): 2 tbsp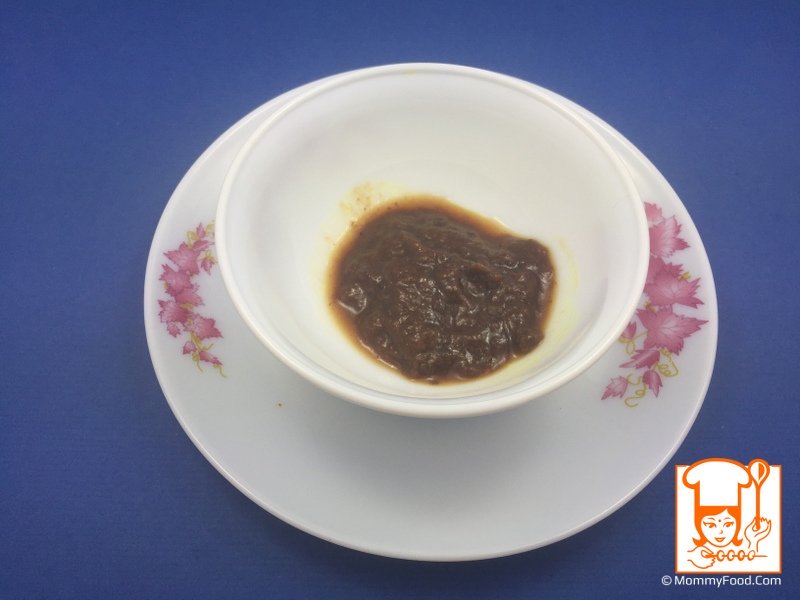 Salt: 1/4 tbsp or as needed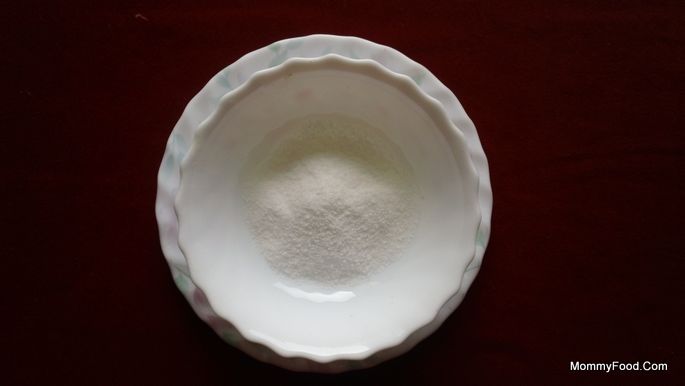 For the batter
Bengal gram flour or besan flour: 1&1/2 bowl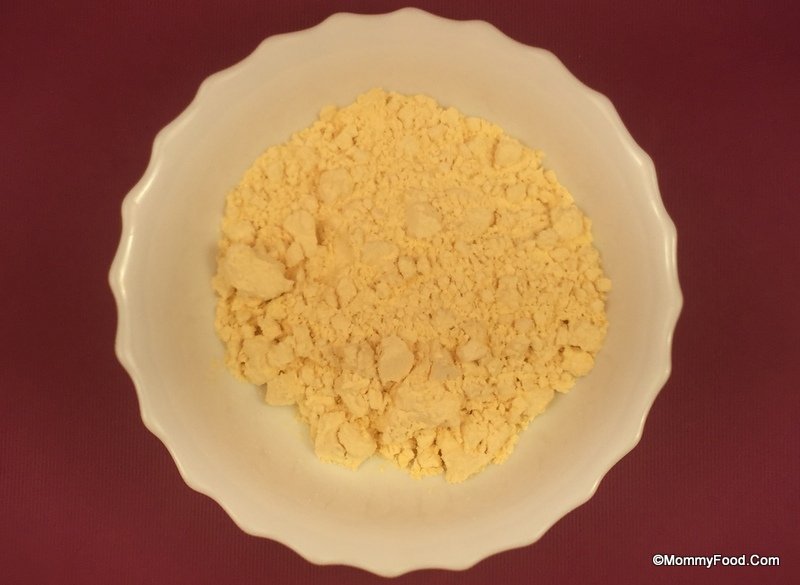 Carom seeds (vaamu, ajwain): 1 tbsp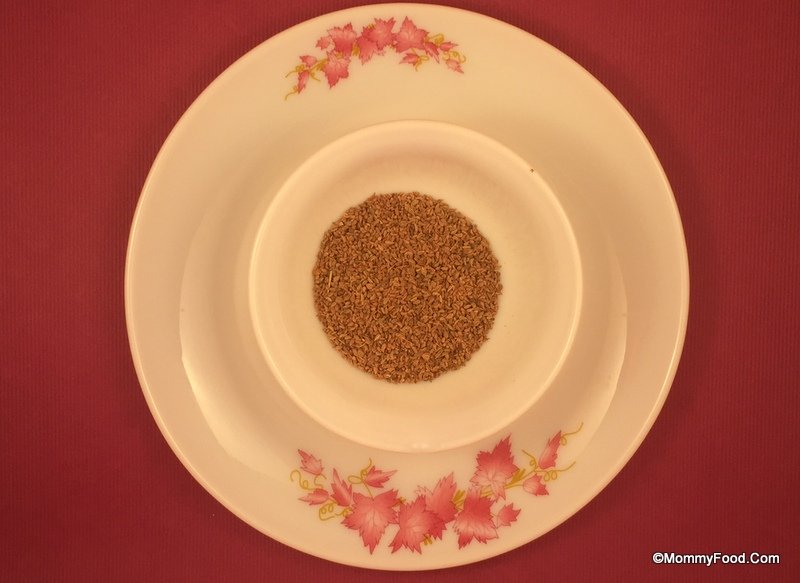 Lemon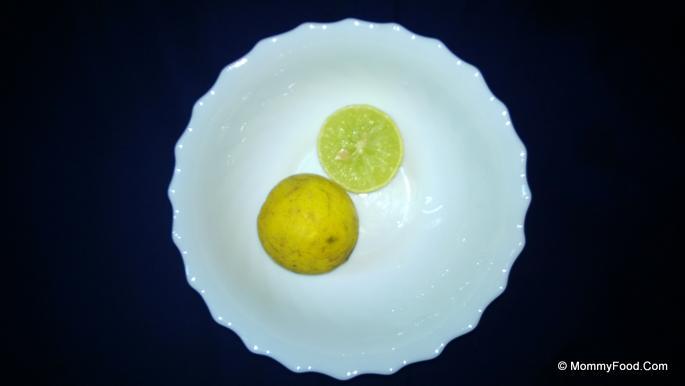 Cooking soda: very little or a pinch
Salt: As required
Oil: To fry

Procedure
Step 1: Wash the chillies and cut them vertically on one side as shown, remove the seeds partially based on the spiciness required. Keep them aside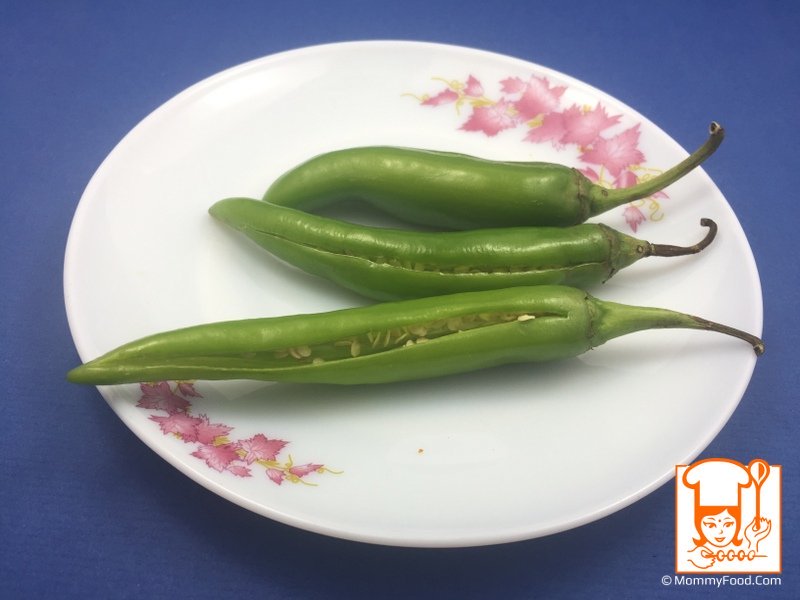 Step 2: Blend carom seeds, salt and besan flour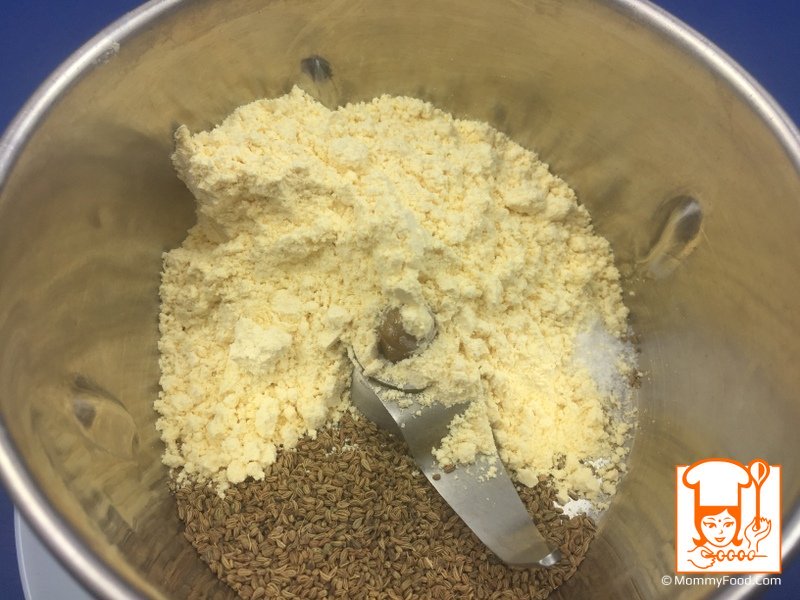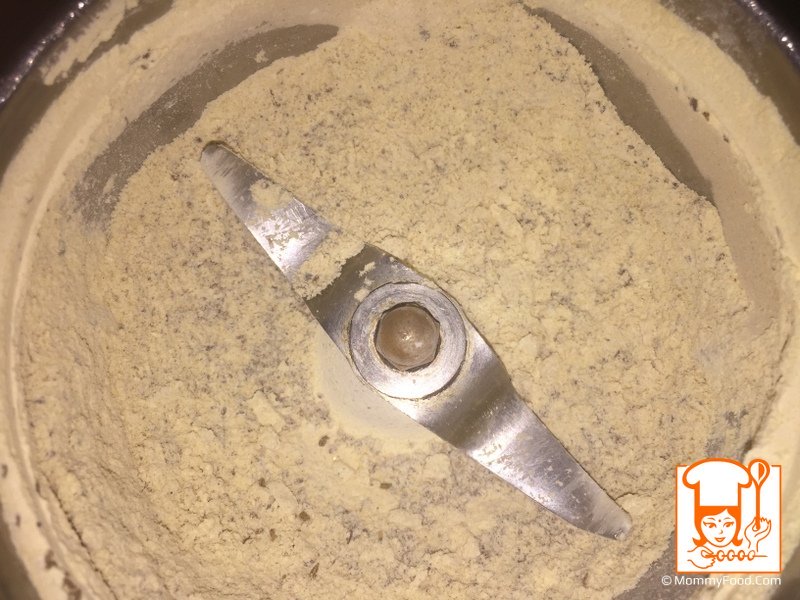 Step 3: Add the powder to tamarind pulp, make it a thick paste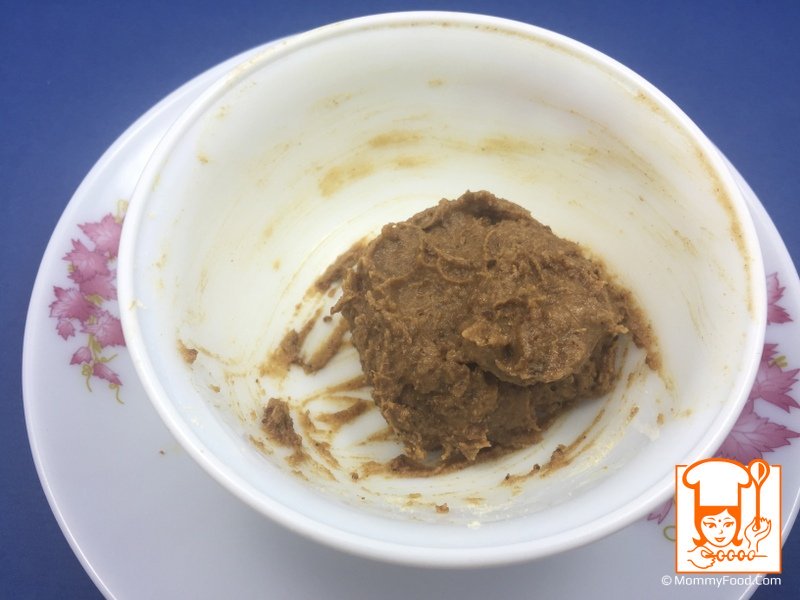 Step 4: Stuff the chilly inside the cut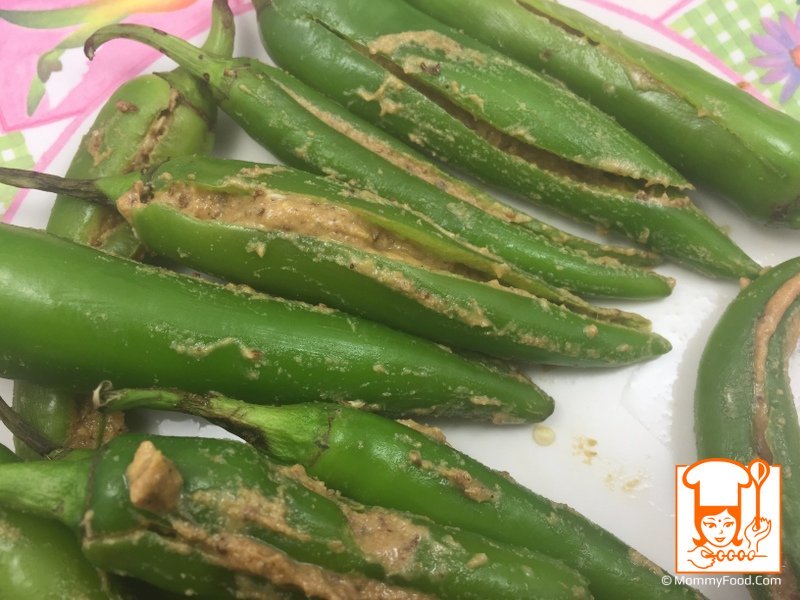 Step 5: In a mixing bowl, add besan flour and keep adding the water till it comes to dosa batter consistency. Make sure that there are no lumps formed in the batter, add carom seeds, a pinch of cooking soda and required salt.
Note: Adding more cooking soda will absorb more oil. For crispy bajji add 1 or 2 tbsp rice flour to the batter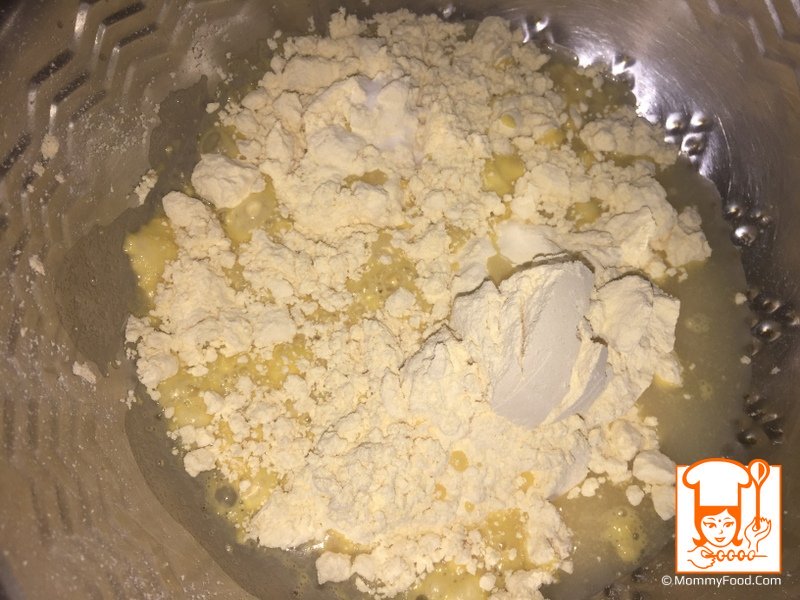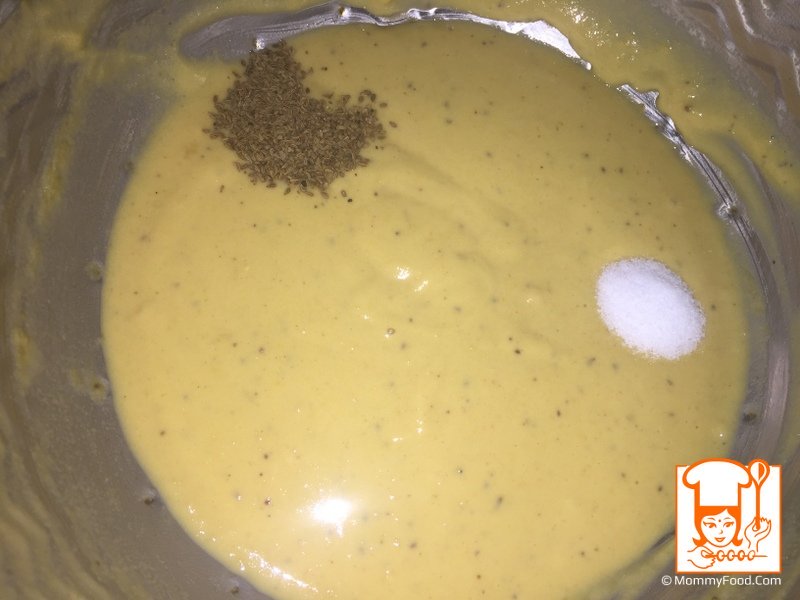 Step 6: The chilly should be well coated with the batter so the batter should be slightly thick. 
Note: Very thick batter gives us hard bajji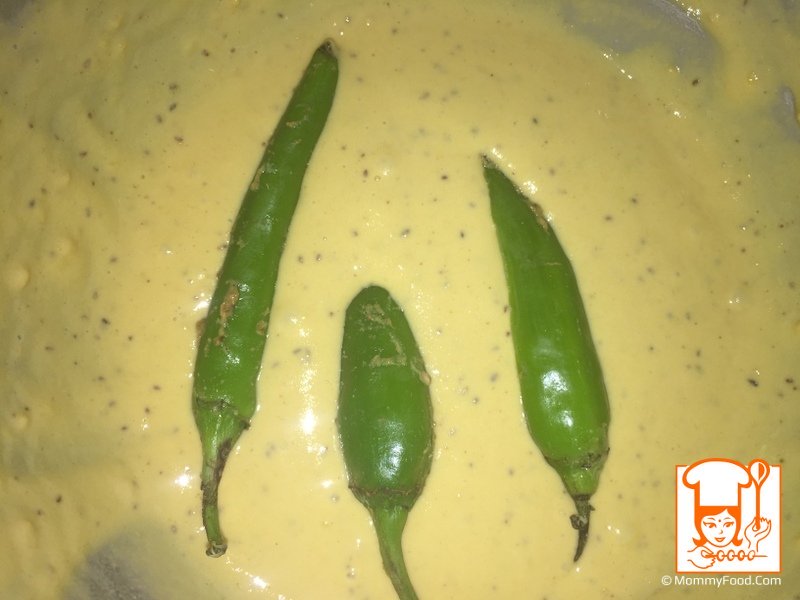 For frying bajjis: Pre-heat oil. To check the heat of the oil, put a pinch of batter and if it rises immediately, it means oil is ready. 
Step 7: In medium flame, take a stuffed chilly and dip in the batter holding its stem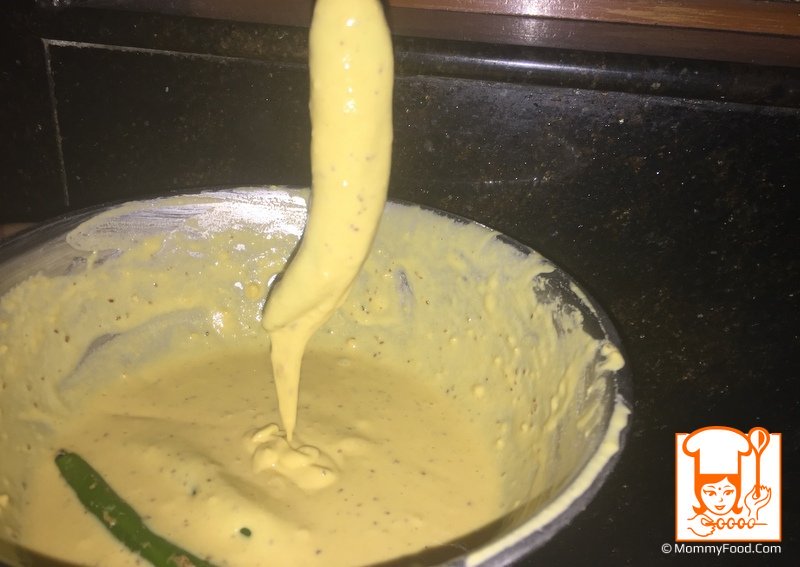 Gently leave it in hot oil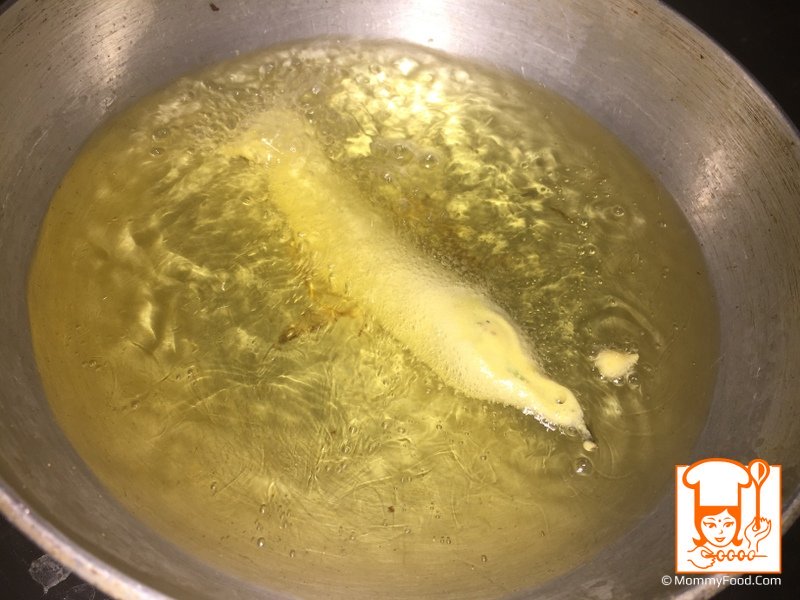 Fry few bajji's at a time according to frying pan capacity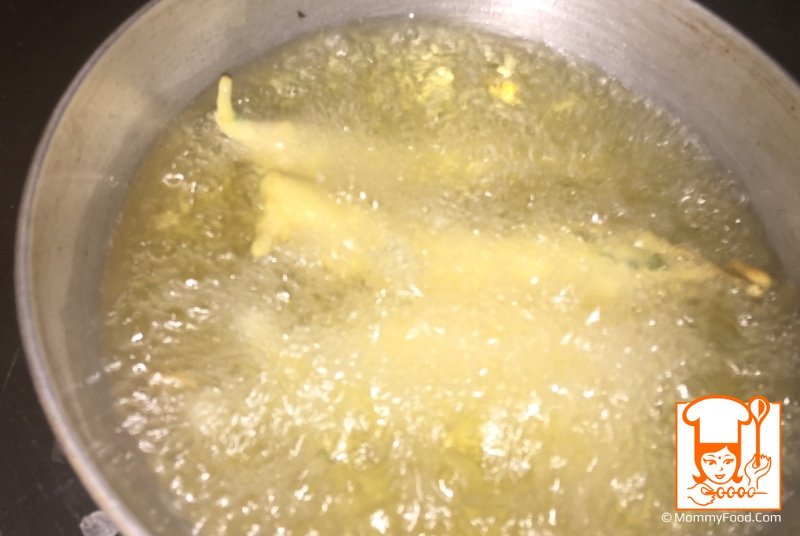 Deep fry both the sides till golden brown colour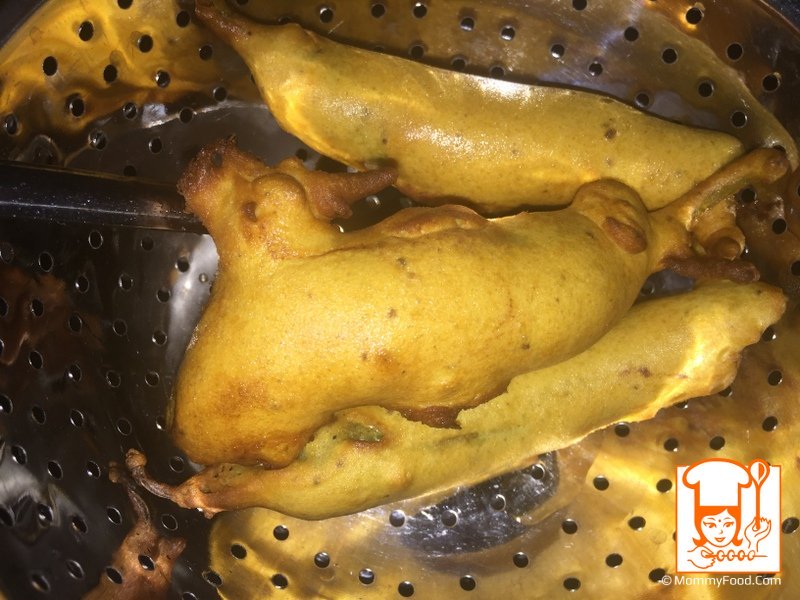 Step 8: On a plate, add lemon juice and coriander leaves to chopped onion. Mix well and stuff it in the bajji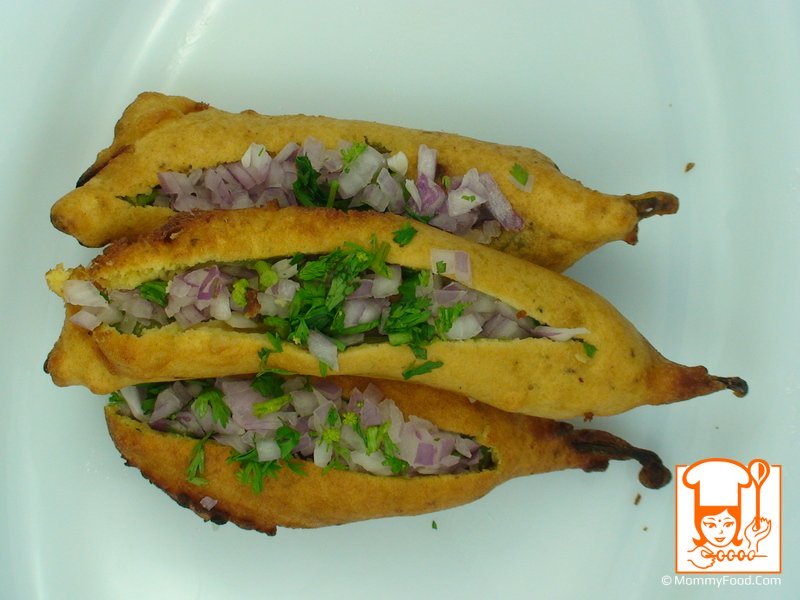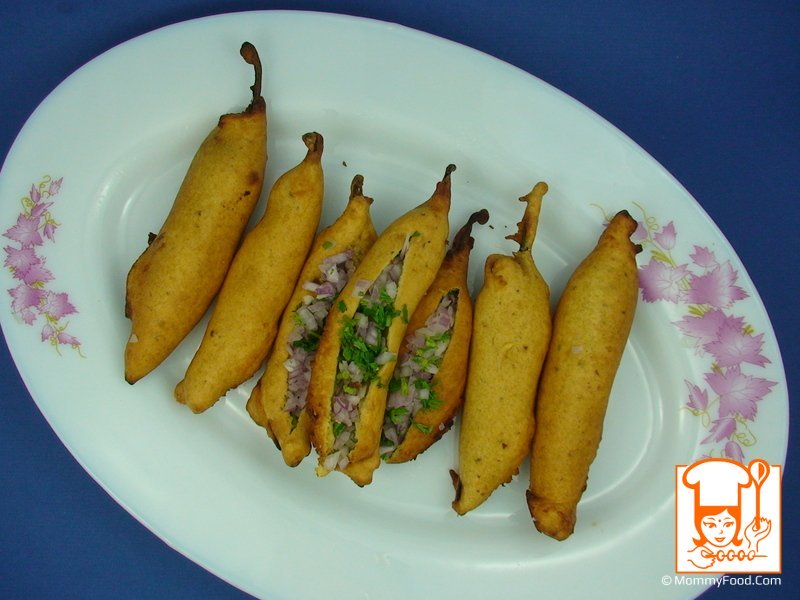 Hot and tasty mirchi bajji's are ready, serve them with ginger chilly pickle or coconut chutney or tomato ketchup :)