Special Chicken Biryani Version 2.0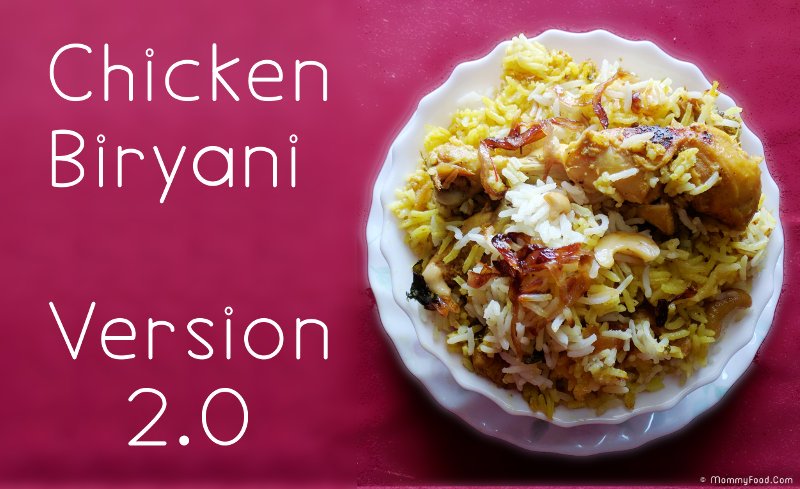 Marination Time : 2-4 hours

Preparation Time : 15 min

Cooking Time : 30 Min

Ingredients for Marination
Chicken : 1/2 kg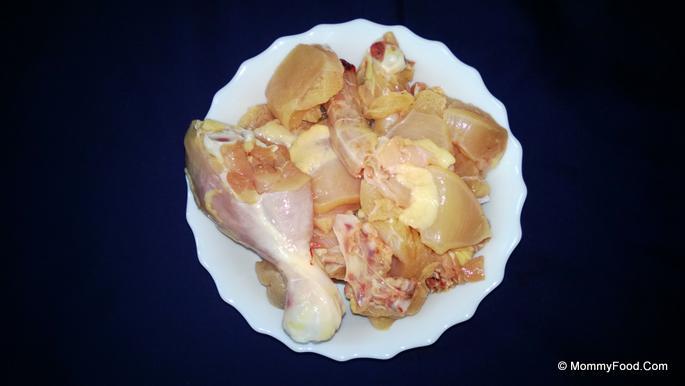 Green Chillies (Pachimirapa) : 5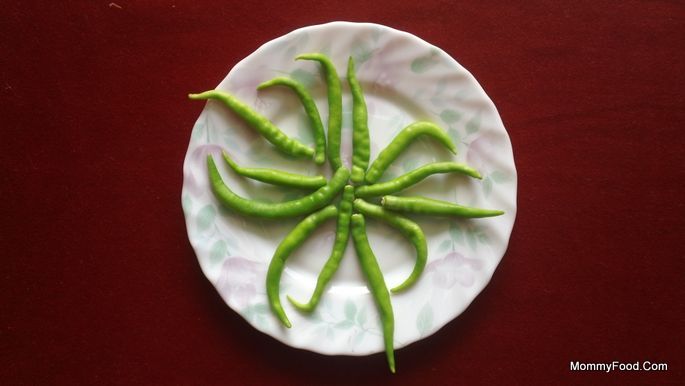 Lemon Juice : 2-3 tsp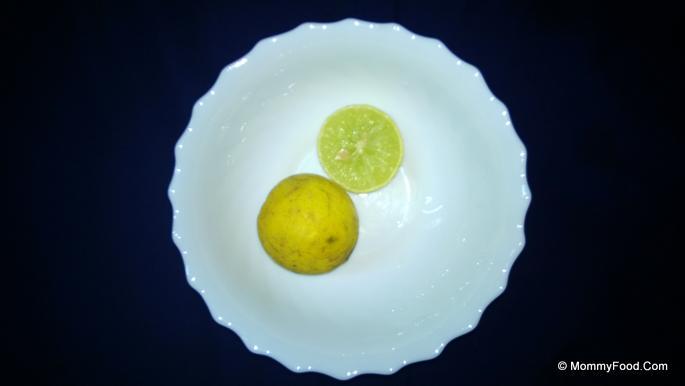 Coriander Leaves (Kothimeera) and Mint Leaves (Pudina) : 1/2 bowl or few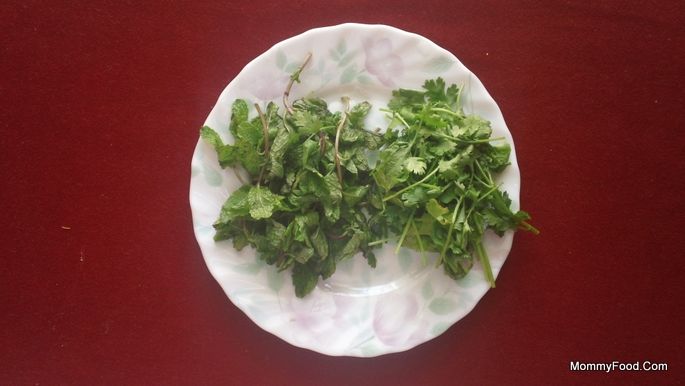 Turmeric Powder (Pasupu) : 1 tsp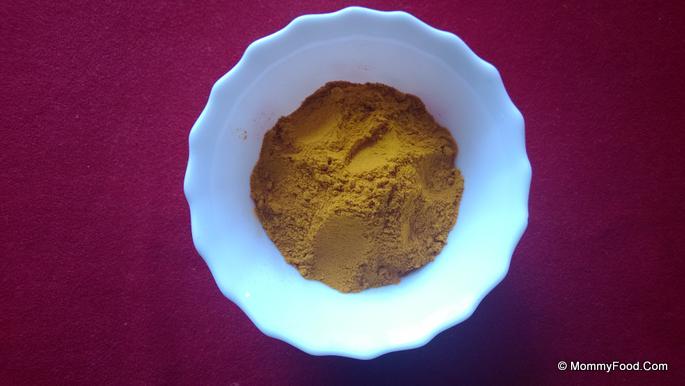 Curd (Perugu) : 150 ml (1 Bowl)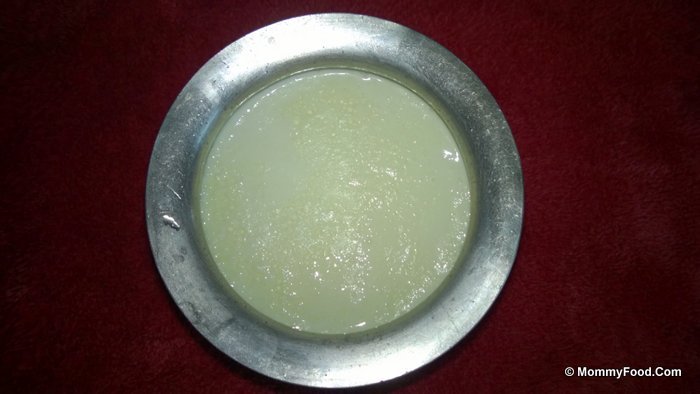 Salt : As required
Red Chilly Powder (Kaaram) : 1-2 tsp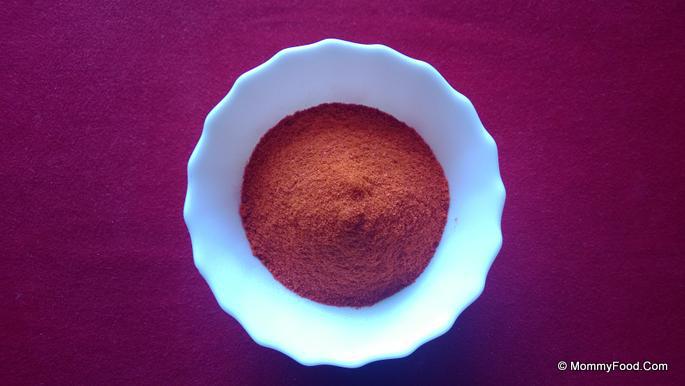 Ginger Garlic (Allam Vellulli) Paste : 2tsp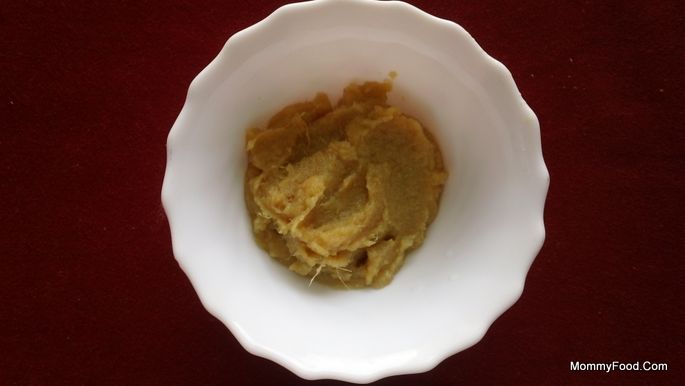 Garam Masala : 2-3 tsp (Mildly fried and blended 2tsp Coriander seeds, 4 Pepper, 4 Cloves, 2cm Cinnamon, 1 Red Chilly,2 Elachi, 1/2 tsp Cumin seeds)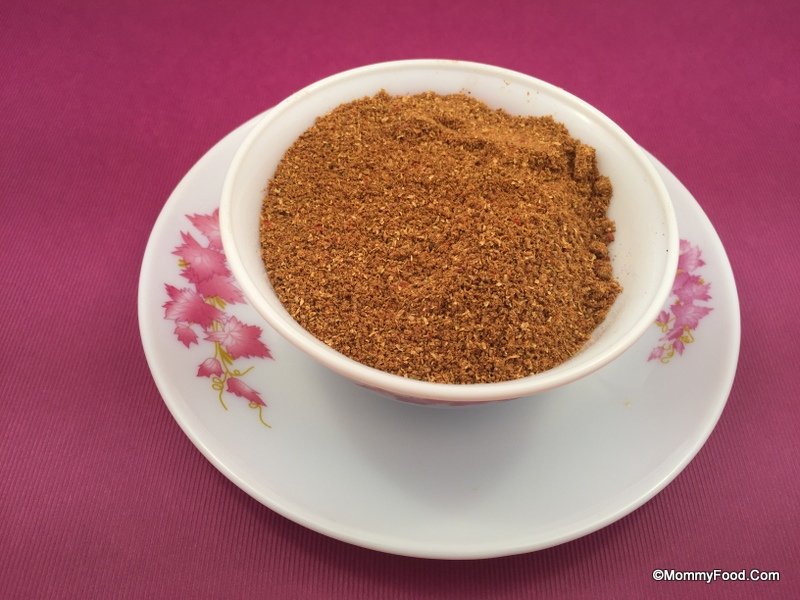 Procedure of Marination
Step 1 : Take cleaned big chicken pieces in a bowl add 2-3 Sliced Green Chillies, Turmeric powder, Salt, Red Chilly Powder, Garam Masala, 2 tsp Lemon Juice, Ginger Garlic Paste, Curd, Coriander and Mint Leaves.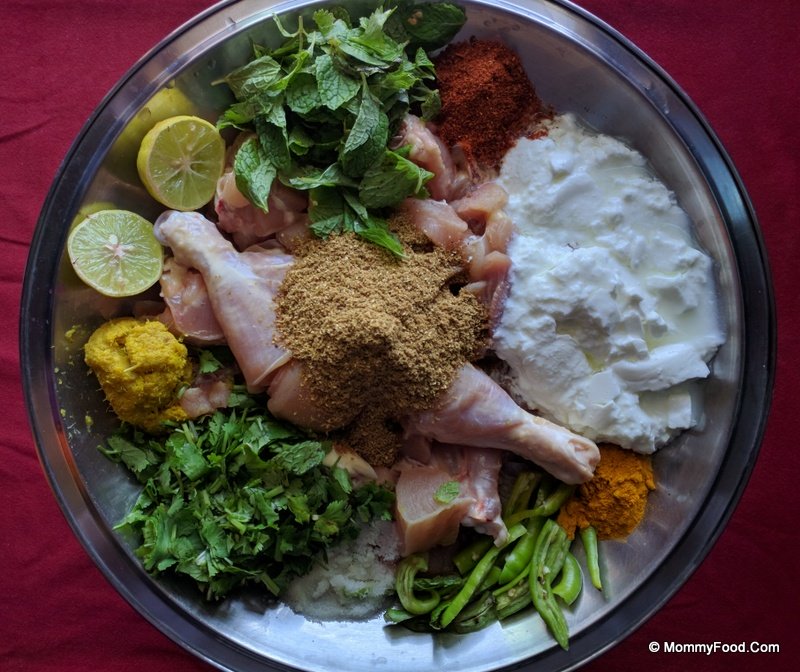 Step 2 : Mix all the contents thoroughly and let it marinate for 4-5 hours (for best results, refrigerate it).
Note: We can also reduce marination time by keeping the marinated chicken in deep freezer for an hour, normal freezer for another hour and keep outside the freezer for half an hour.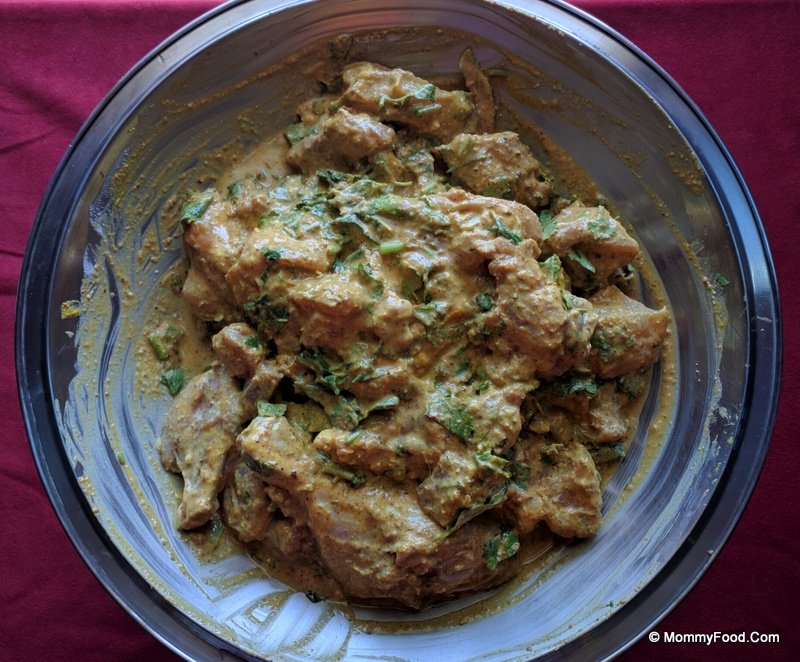 Other Ingredients:
Sliced Onions : 2 & (Green Chillies if required)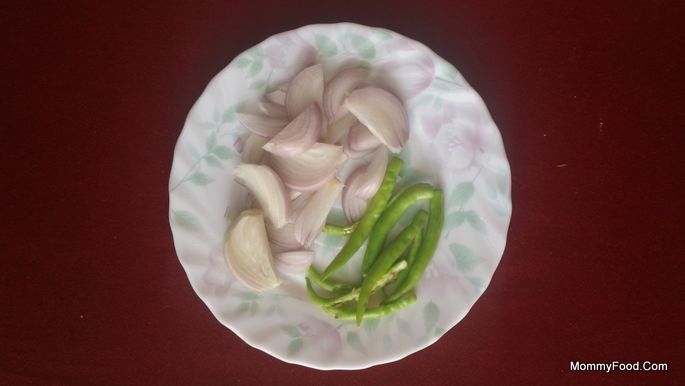 Saffron : A pinch soaked in 1/2 bowl Milk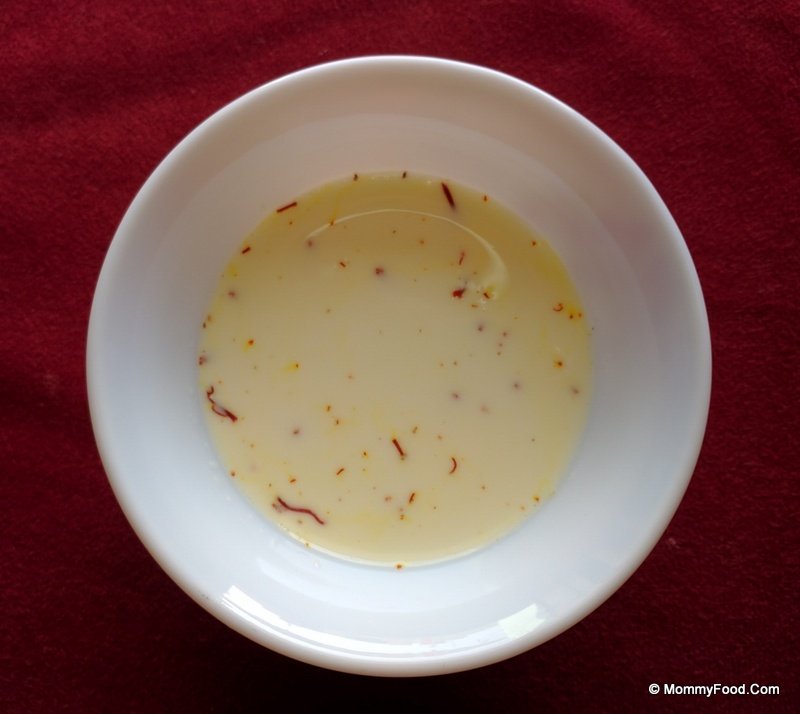 Cashews : Few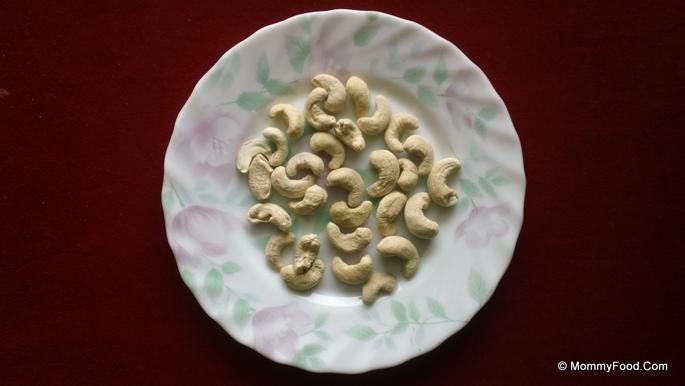 Procedure:

Step 1 : Add 2-3 tsp of ghee or oil in a pan and fry cashews.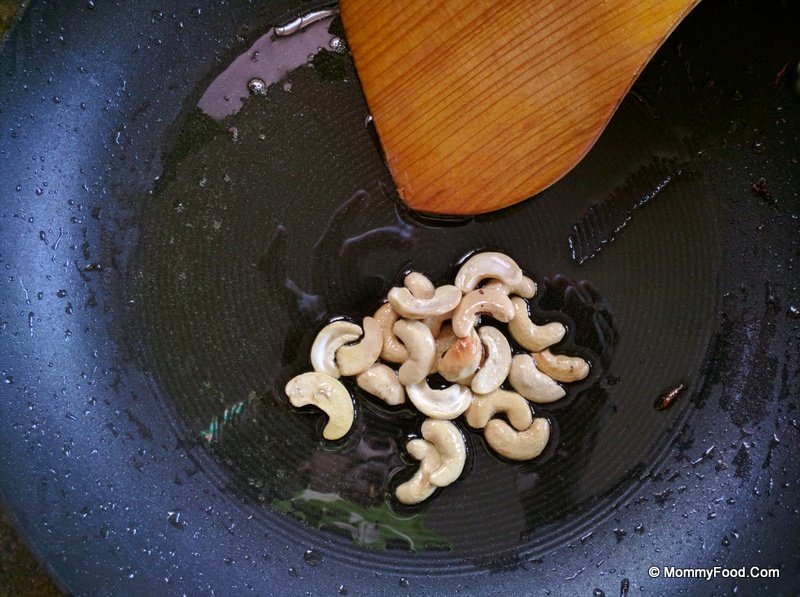 Step 2 : Remove cashews and in same pan fry sliced onions in golden brown colour (onions must be little crispy, add more oil if required) in medium flame.
Note: For crispy onions, add little salt, mix and press them once with hand before frying.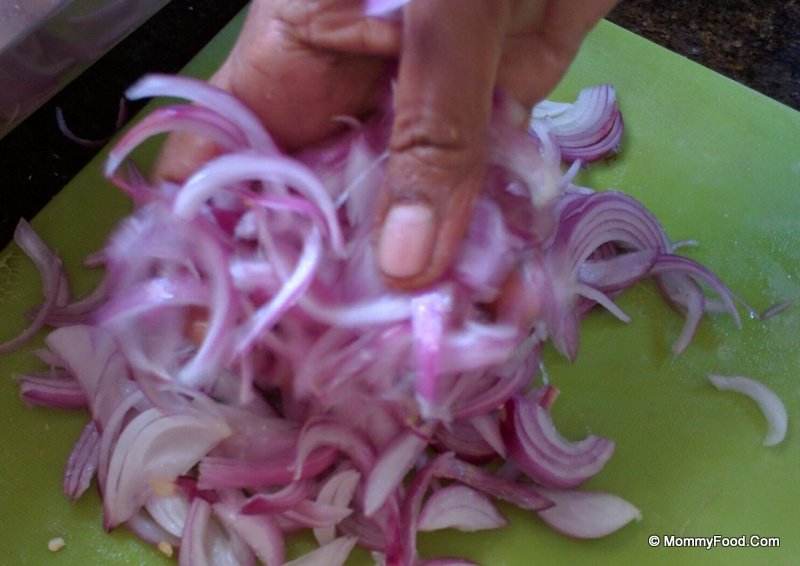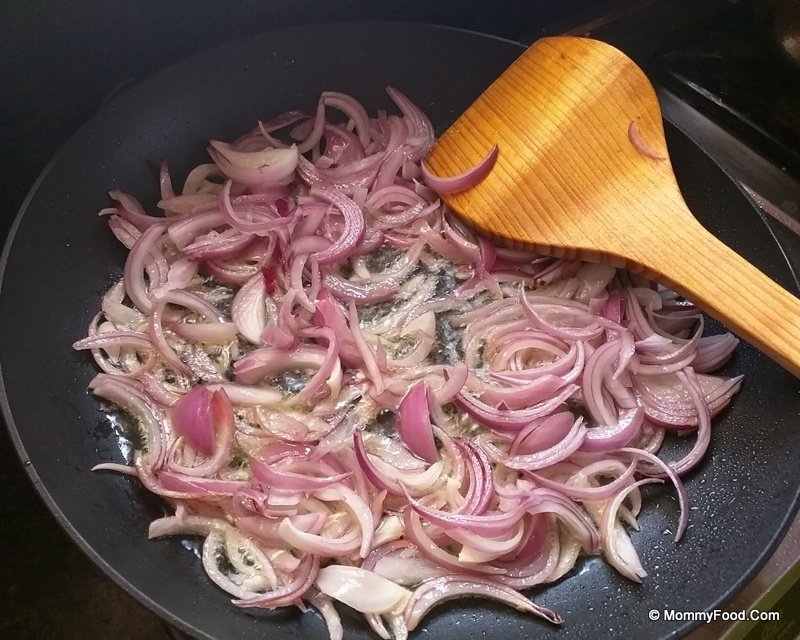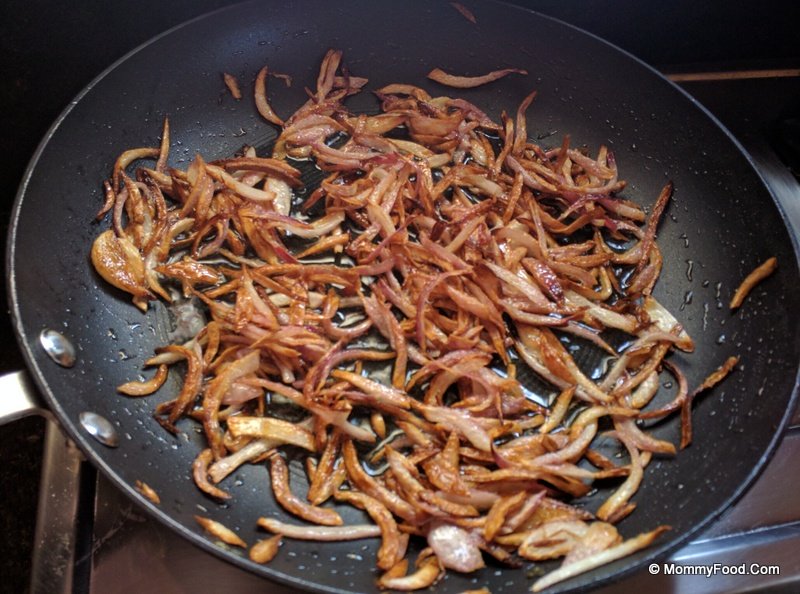 Step 3 : Keep fried onions and cashews aside. (If oil is left it can be used later in biryani making).

Ingredients for preparing Biryani Rice:
Basmathi Rice : 1/2 kg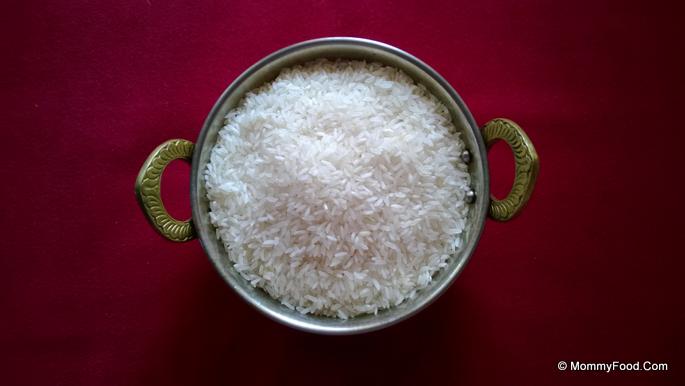 Masala Items : Nutmeg (Jaji Kayi ) : 1, Dried Capers (Marati Mogga) : 1 or 2, Mace (Japatri) : 1 or 2, Star Anise (Anasa Puvvu) : 1 or 2, Black Cardamam(Nalla Yalukalu) : 1 or 2, Long Pepper (Thoka Miriyalu) : 1 or 2, Bay Leaf (Biryani Aaku) : 2 or 3, Cloves (Lavangalu) : 8-10, Green Cardamom (Yalukalu) : 4-5 (Crushed), Cinnamon (Dalchina chakka) : 2-4cm (1 long), Caraway Seeds (Shahjeera, Seemsompu Ginjalu) : 1/4 tsp
Note : There is no compulsory for all the items, can also cook with few ingredients like Cloves, Cinnamon, Bay leaf and Elachi which ever is available.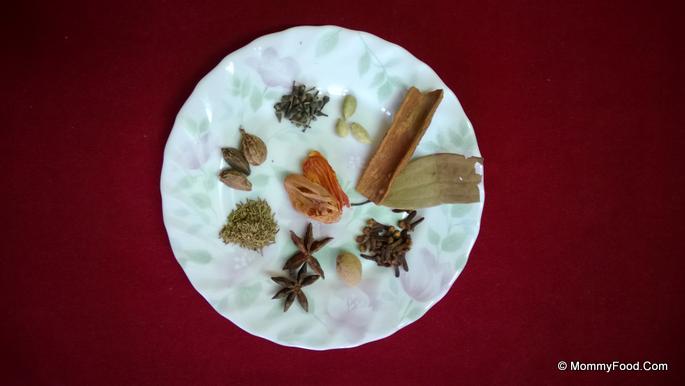 Salt : As required
Water : 2-3 litres
Flat Tava
Ghee & Oil  : 2-3 tsp each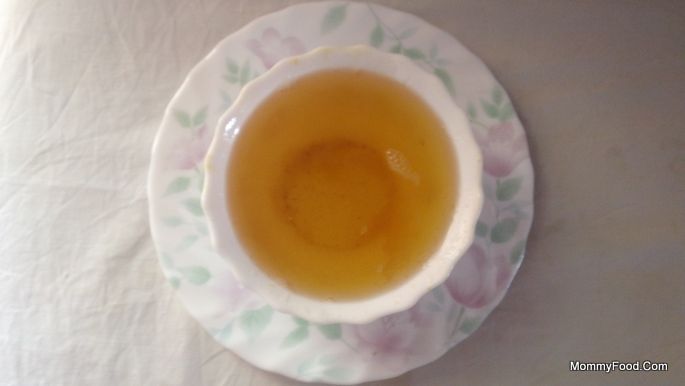 Coriander and Mint leaves : Few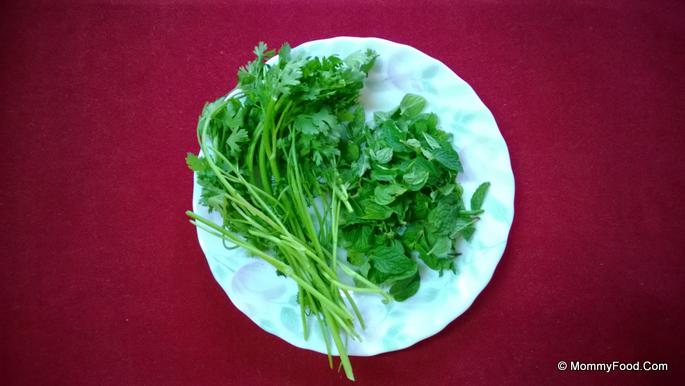 Procedure:
Step 1 : Soak the Rice for 20 minutes. 
Step 2 : Add all Masala ingredients, 1 tsp Salt and 1 tsp Ghee to water and boil in a wide deep pan in high flame by closing lid for 10 min.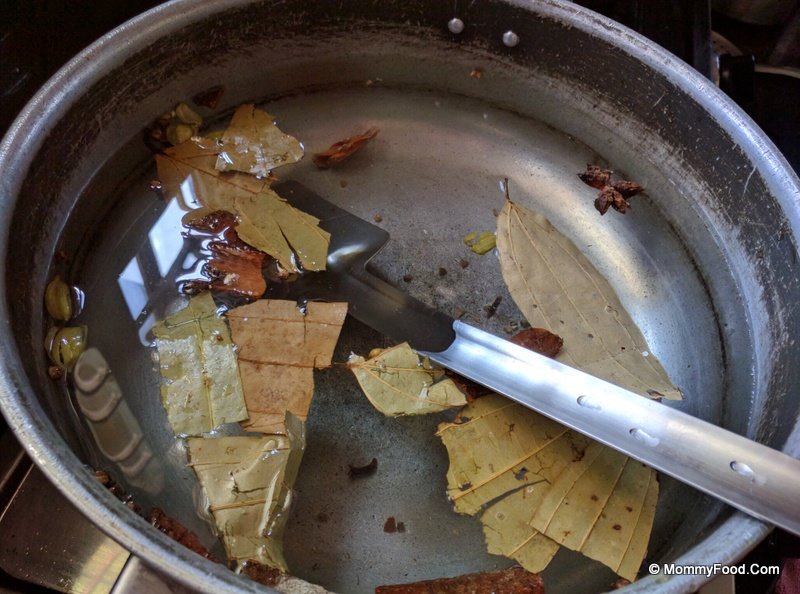 Step 3 : Add soaked rice to the masala water directly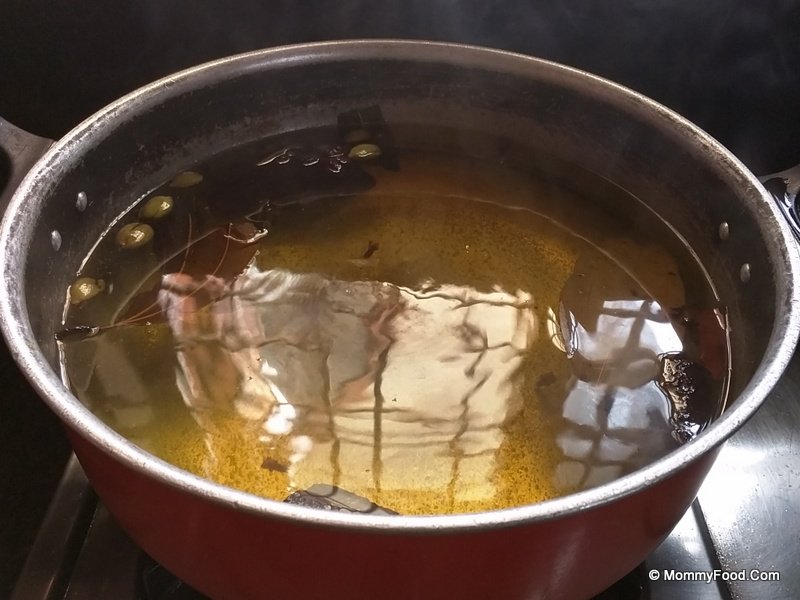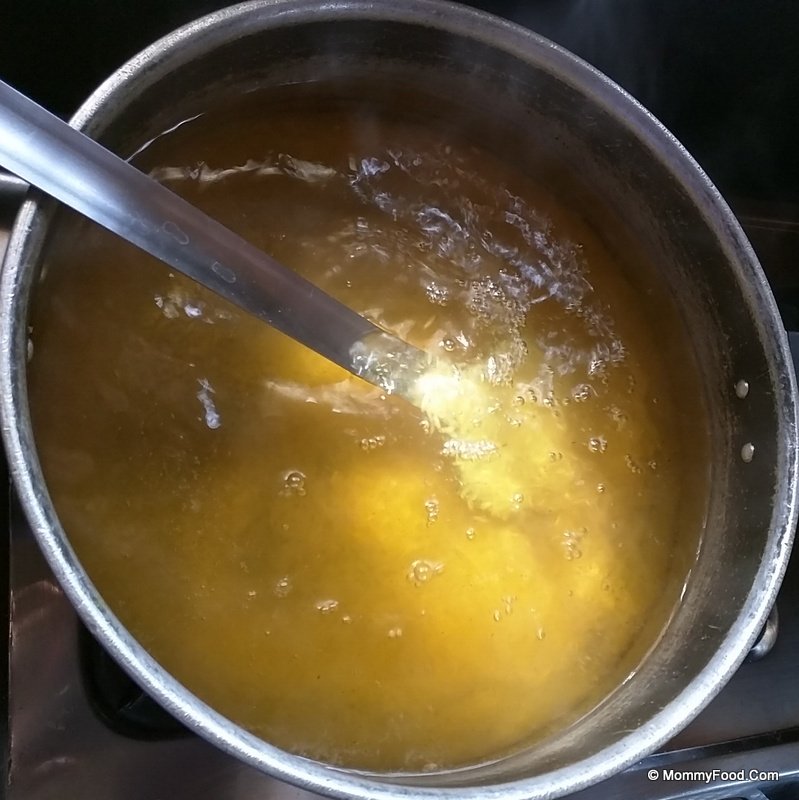 Step 4 : Cook rice till it is cooked 3/4th (Semi Cooked) and drain the water. keep it aside.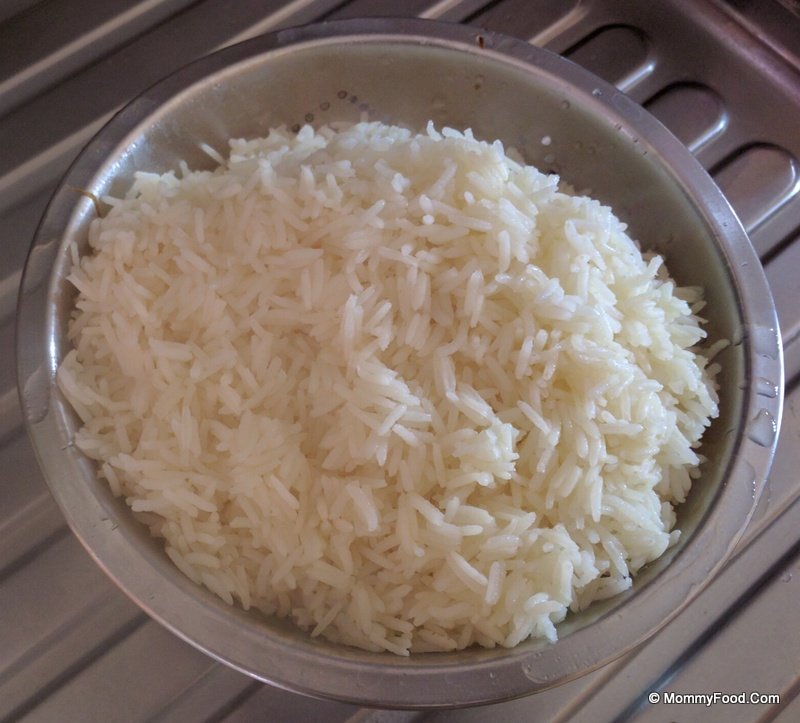 Step 5 : Heat 2 tsp ghee and 2 tsp oil in a wide, thick and flat pan.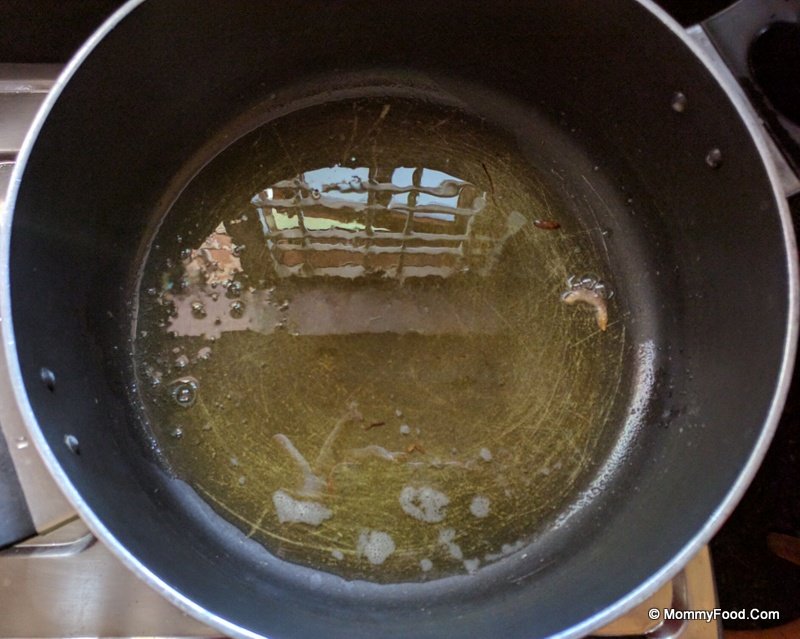 Step 6 : Add marinated chicken, spread it in heated oil, close the lid and let it cook for 10 minutes in medium flame (Do not add excess water).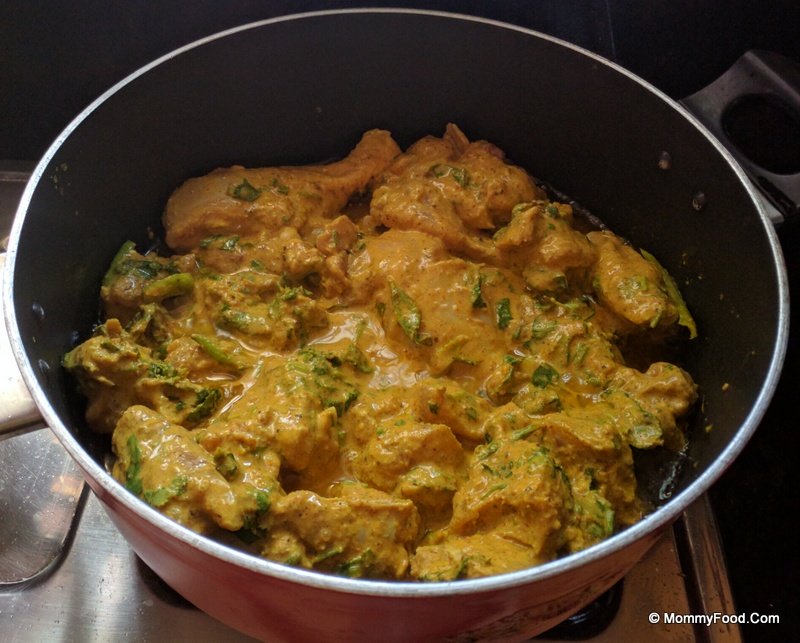 Note : We should not combine raw chicken with rice, after water comes off the chicken we need to add the half boiled rice.
Step 7 : Sprinkle some fried Onions on Chicken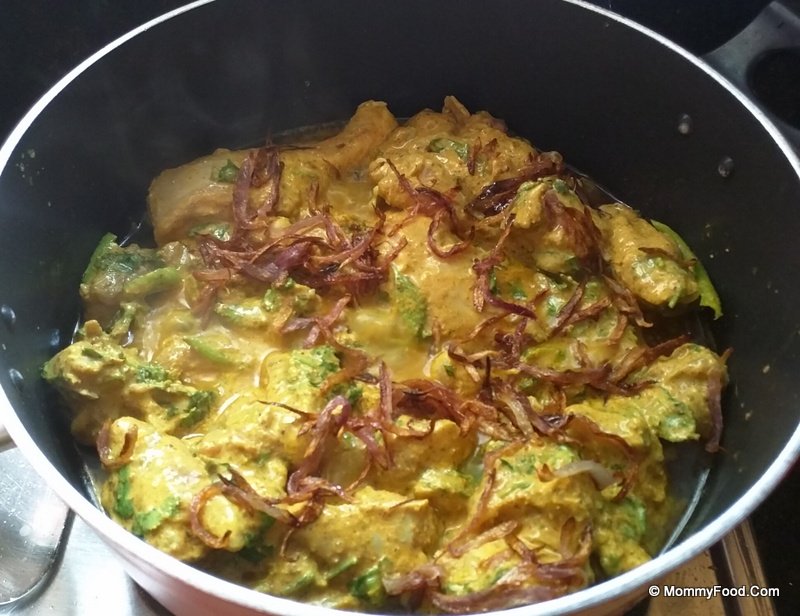 Step 8 : Spread 1/2 of drained Rice on it uniformly and sprinkle fried onions, Cashews, Mint leaves, Coriander leaves and Saffron milk all over.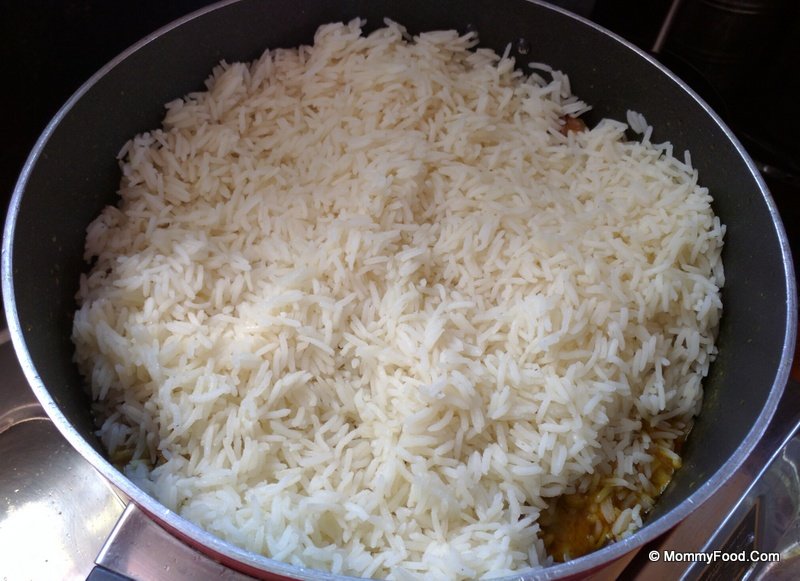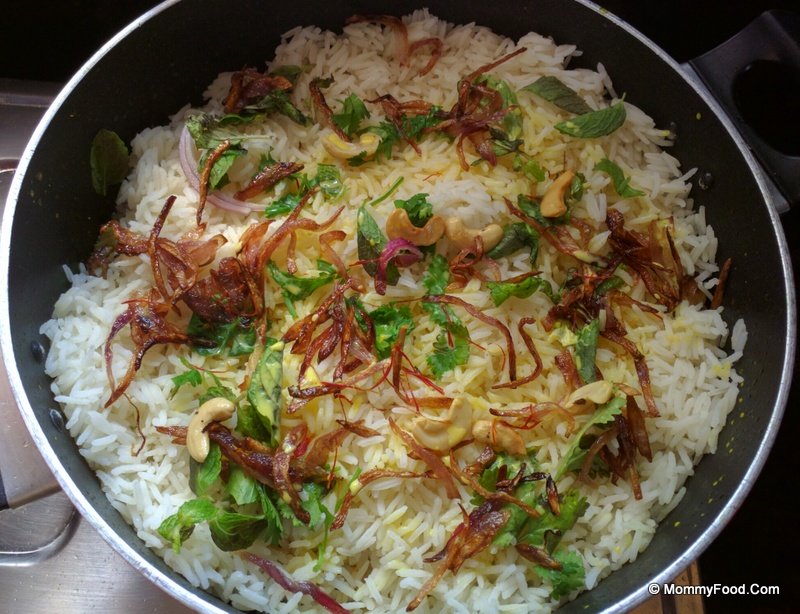 Step 9 : Spread remaining Rice on it and repeat the same. Add 2 tsp of Ghee on all over top of Rice and also sprinkle little (100ml) Water on border of the pan.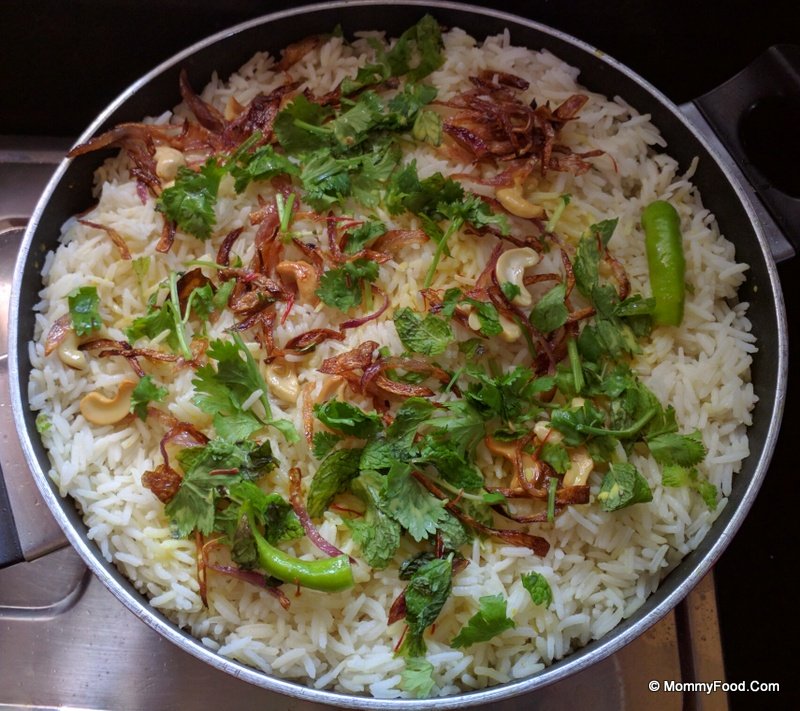 Step 10 : Close the lid and lid should be closed tightly or put any weight on it or can close the lid with atta dough (if the lid is not closed thightly) as steam should not come outside. Let it cook for 10 minutes in high flame and 5 minutes in low flame.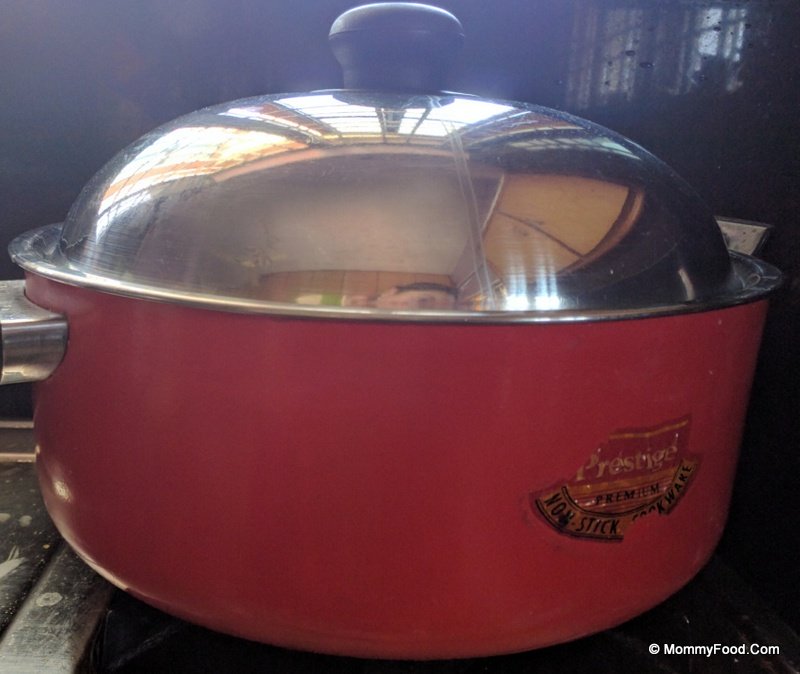 Step 11 : Now heat flat tava and put the Biryani pan on it and cook for 10 minutes in low flame.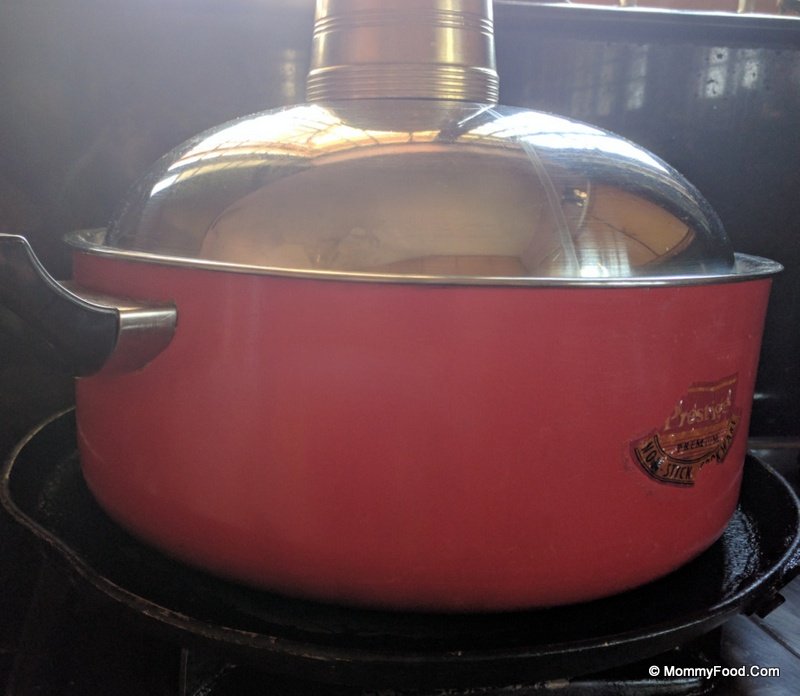 Off the flame and open the lid after 5 min.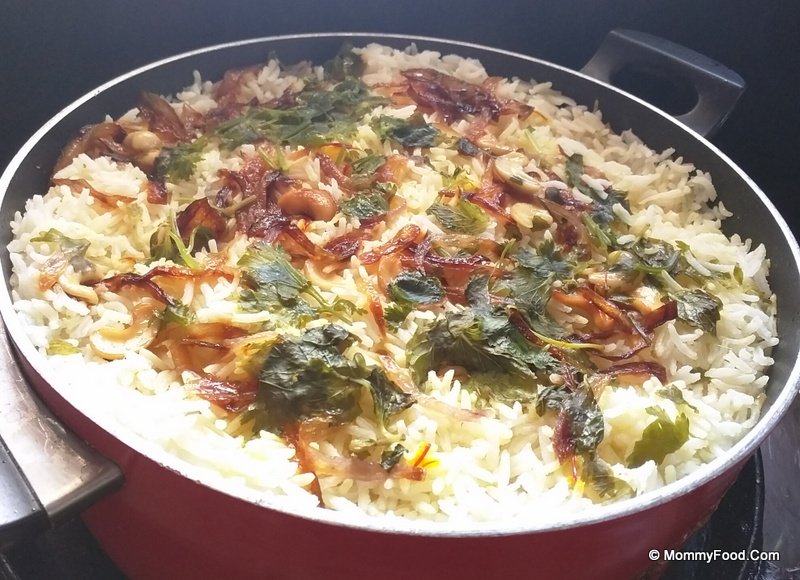 Take a spatula and take the top layer rice aside from edge and serve rice from middle layer to end for the Chicken pieces.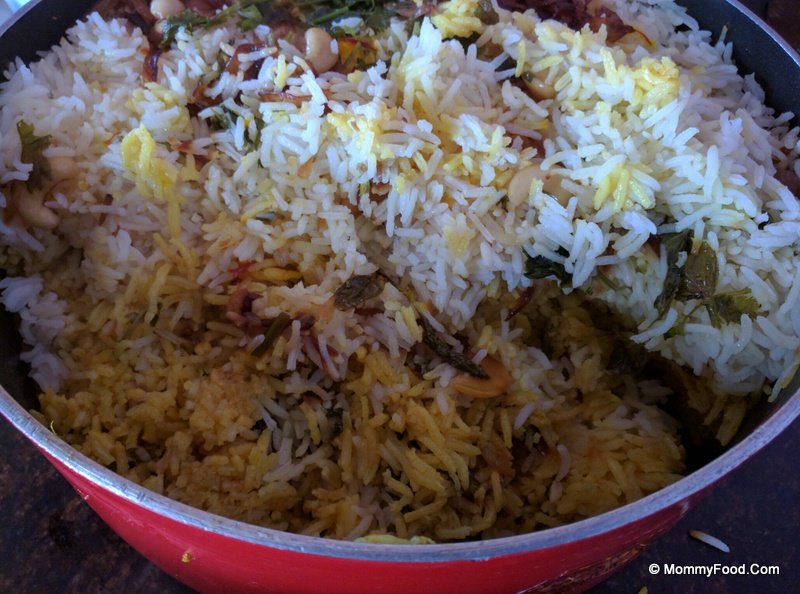 Hot and yummy Chicken Biryani is ready to serve :)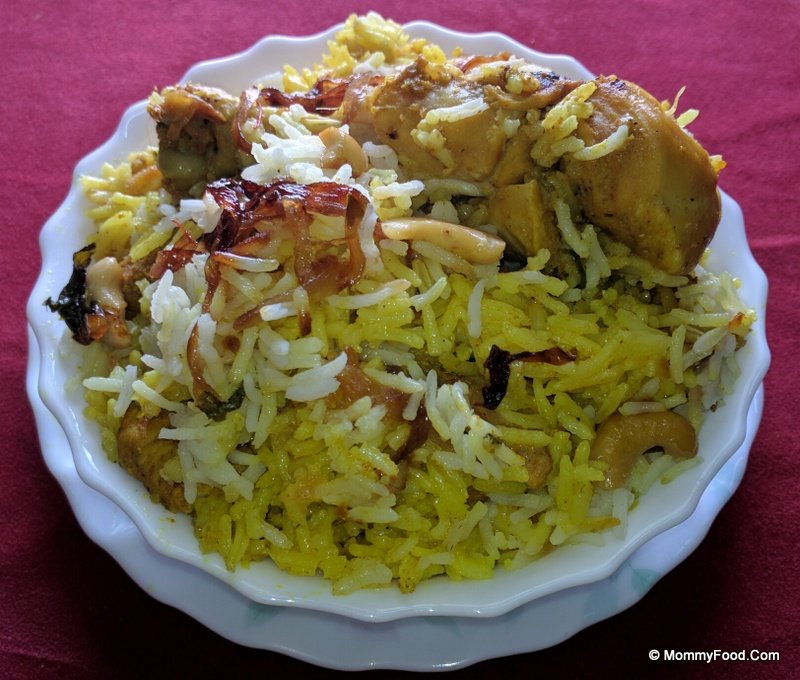 Can be served with Onion Raitha or Kodi Kura or Chicken Fry.