Fenugreek Leaves Rice | Menthi Aaku Biryani | Methi Biryani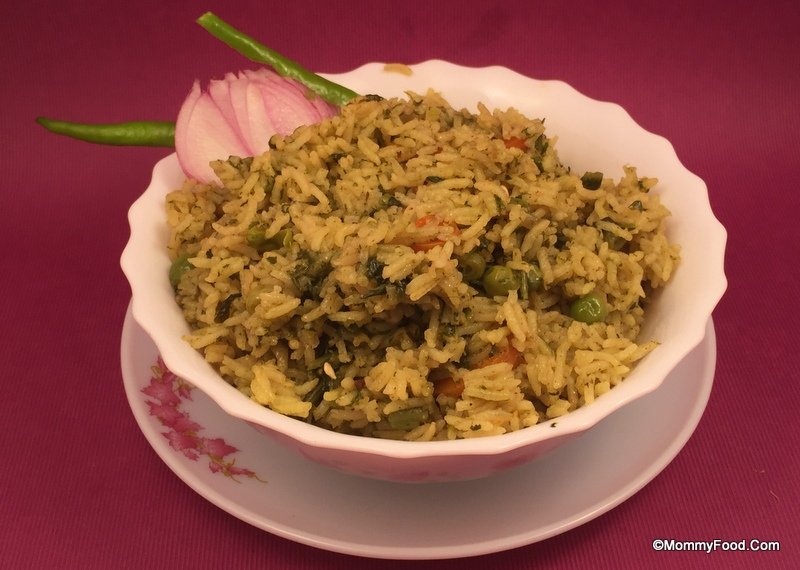 Preparation Time: 20 minutes
Cooking Time: 20 minutes
Serves : 4
Bowl measuement: 250 ml
 

Ingredients
Bay leaf (Biryani aaku), Cinnamon (Dalchina chakka), Cloves (Lavangam), Cardamom (Yalukalu) : Few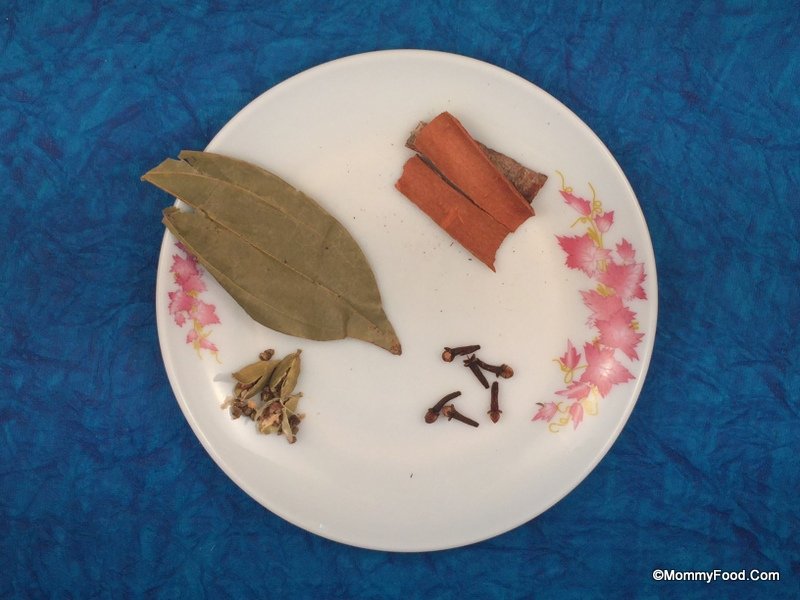 Fenugreek leaves (Pedda menthi aakulu): 1 bowl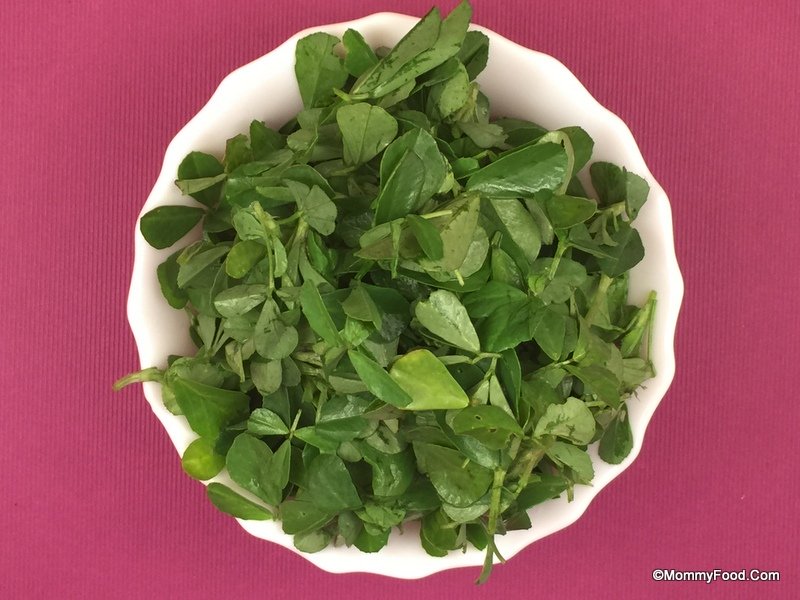 Sliced vegetables
Carrot: 1/2 bowl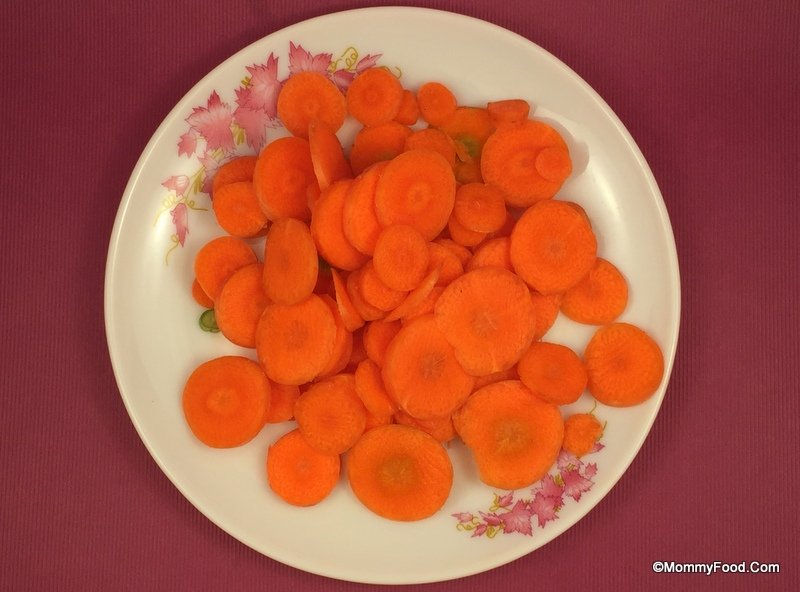 French beans: 1/2 bowl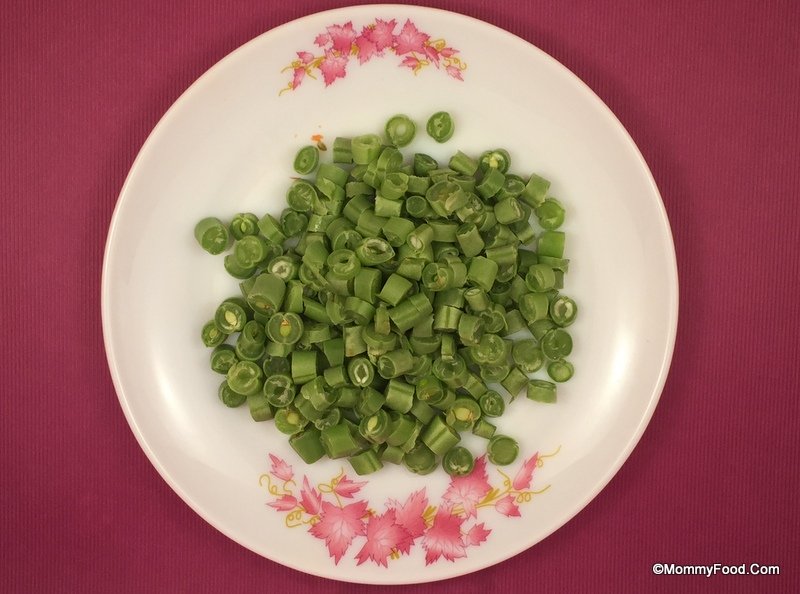 Peas: 1/2 bowl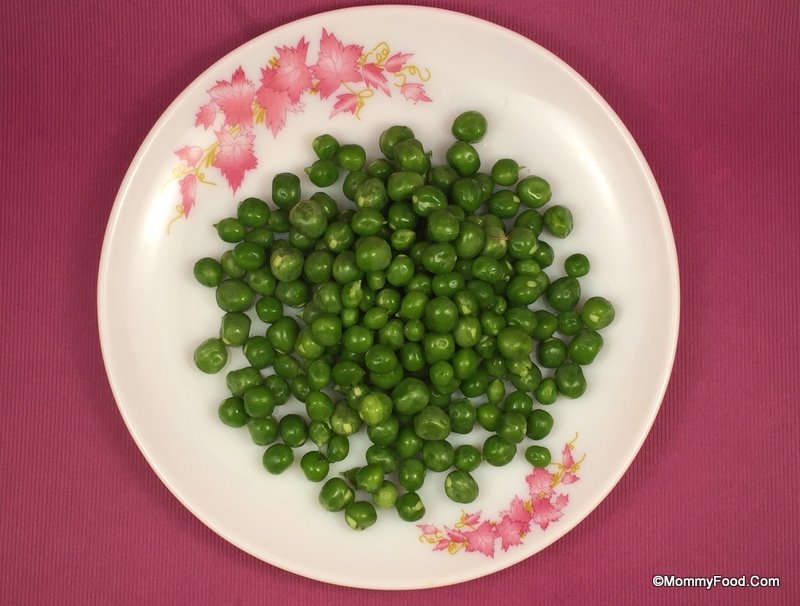 Sliced Onions: 1 medium size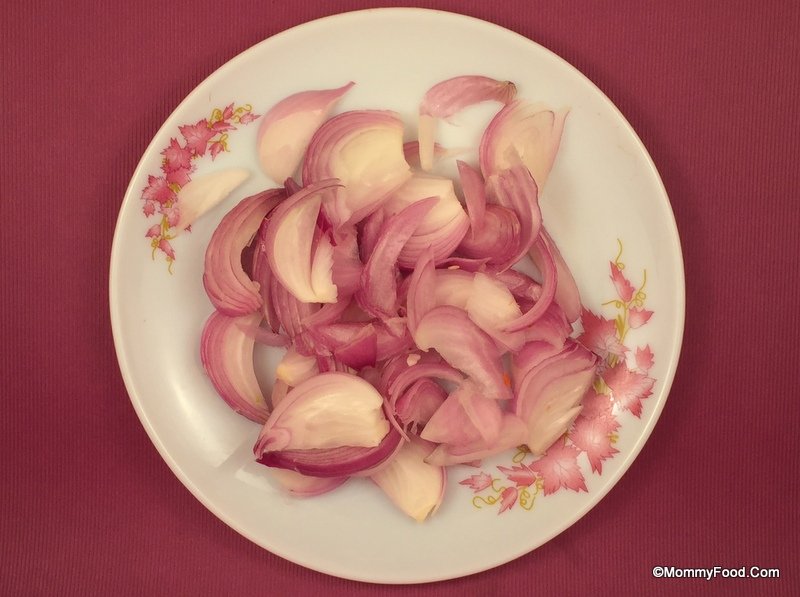 Sliced Green chilies: 5-6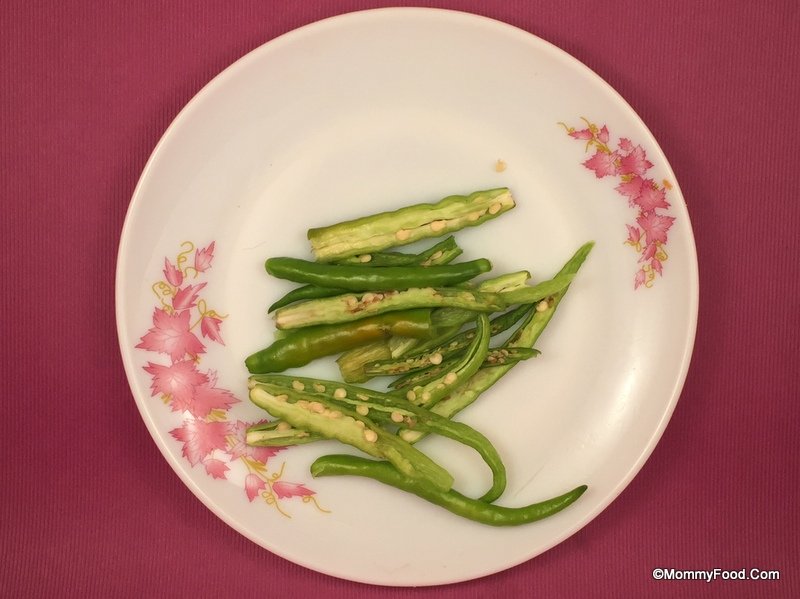 Ginger & Garlic (Allam velulli) paste: 1 tbsp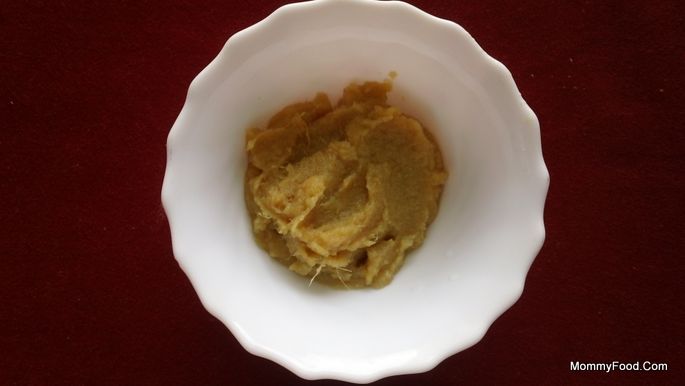 Mint leaves, Coriander leaves: Few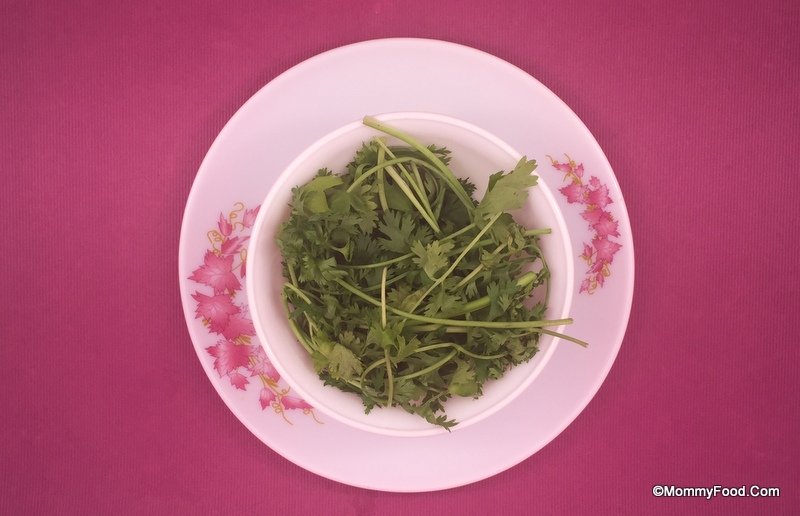 Any Rice: 2 bowls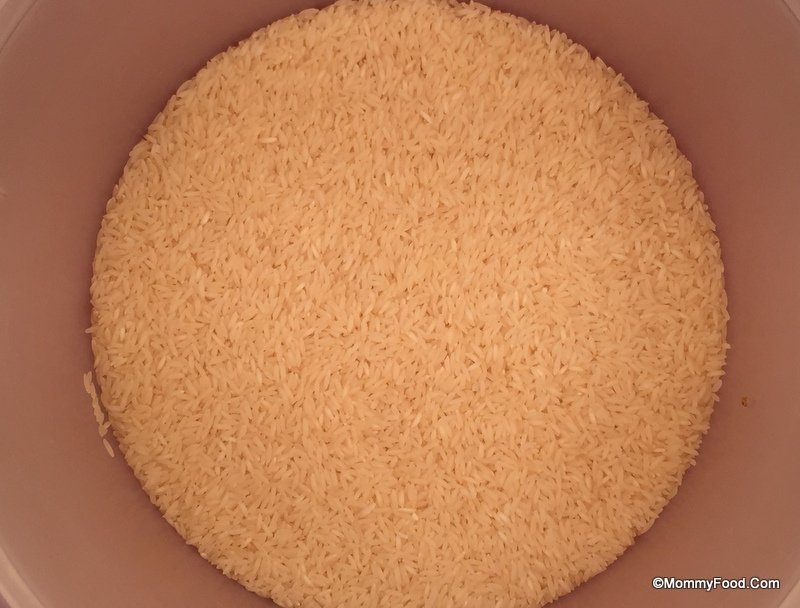 Garlic pod (velulli rebbalu): Few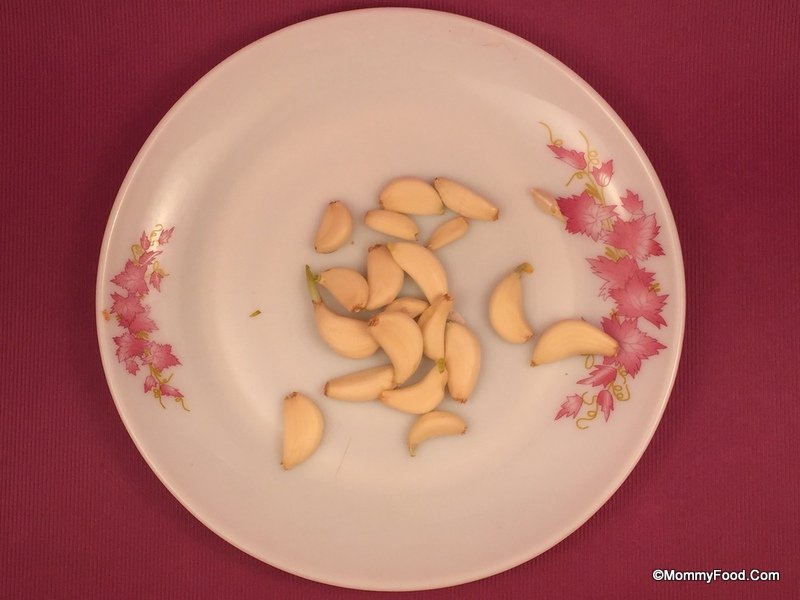 Turmeric powder (Pasupu): 1/2 tbsp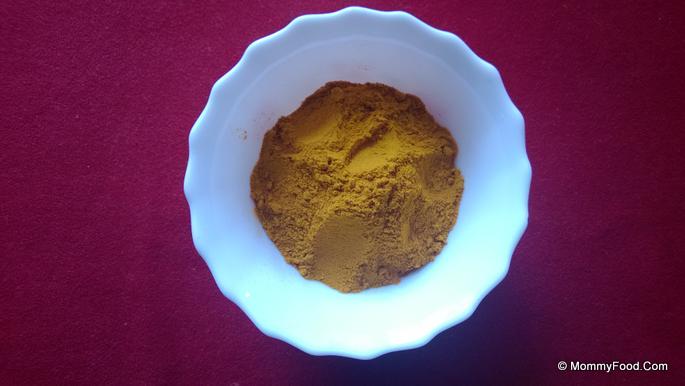 Salt: As required

Oil or Clarified Butter (Ghee) : 4 tbsp

Water: 4 bowls

Milk cream : 2 tbsp (Optional)

Procedure
Step 1: Fry (saute) fenugreek leaves in a thick base pan by adding 1 tbsp clarified butter (ghee), for 1 minute in medium flame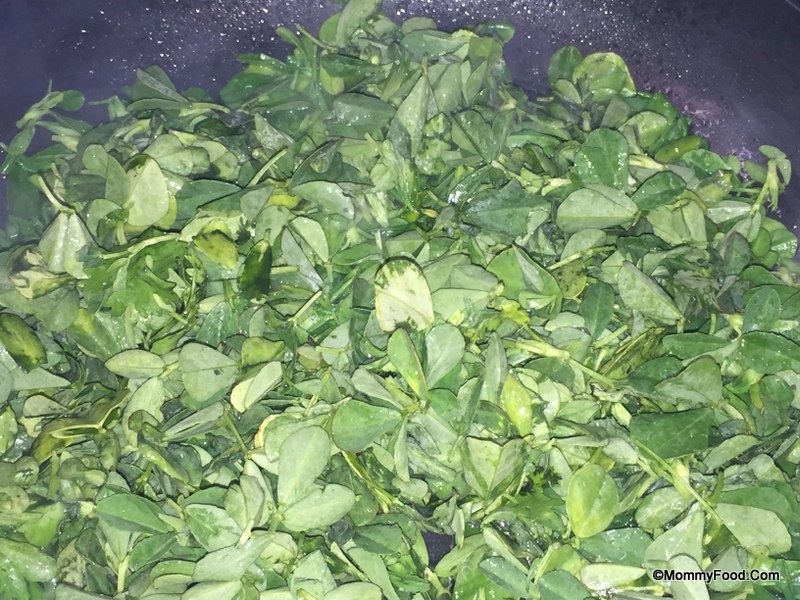 Step 2: Add and mix 1/2 tbsp turmeric powder, 1/2 tbsp salt to it and fry for 2 minutes in high flame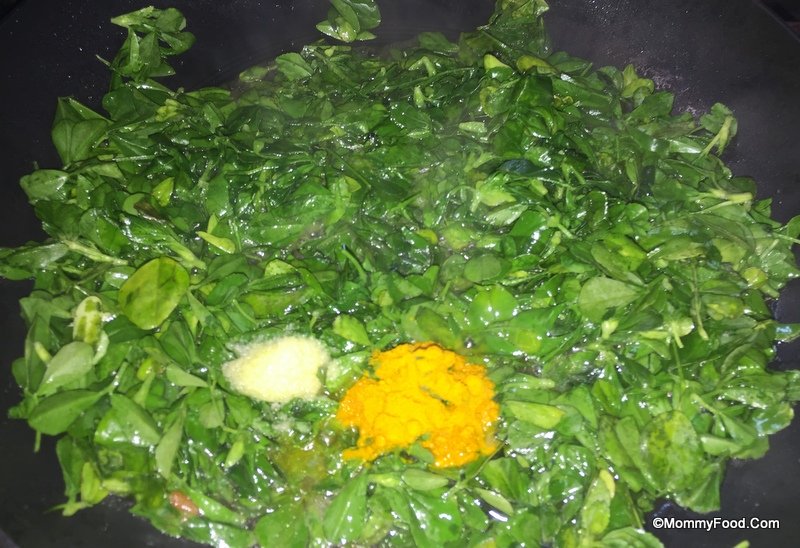 Step 3: Off the flame when it is cooked. Keep it aside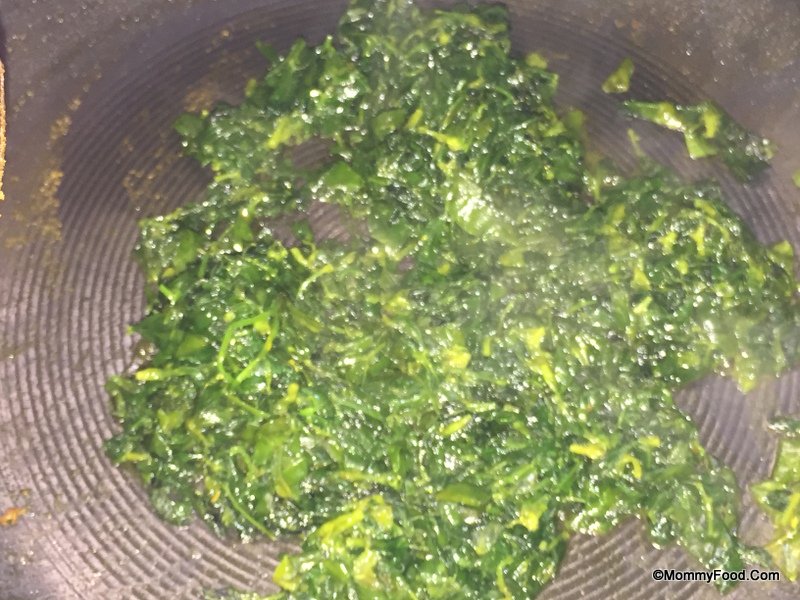 Step 4: Fry bay leaf, cloves, cardamom, cinnamon in 2-3 tbsp oil for a minute.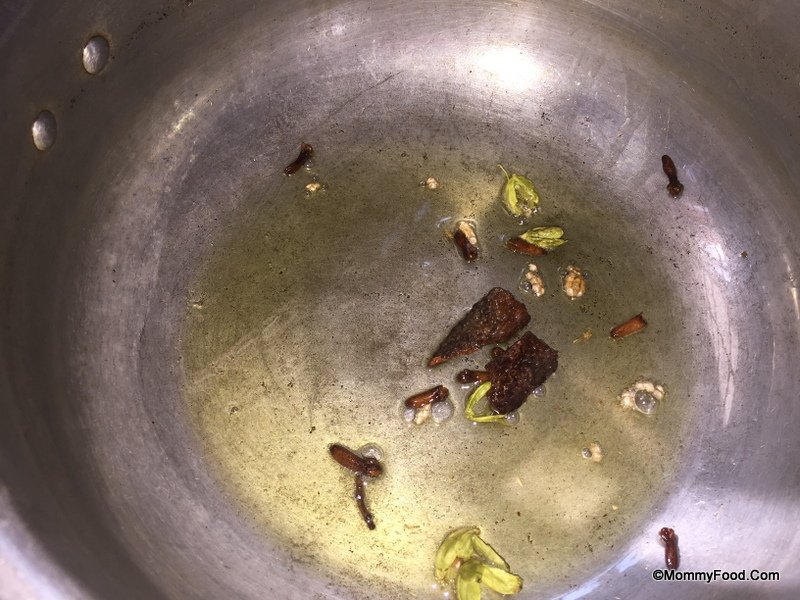 Fry sliced onions and green chilies for 2 minutes till the onions trun to golden color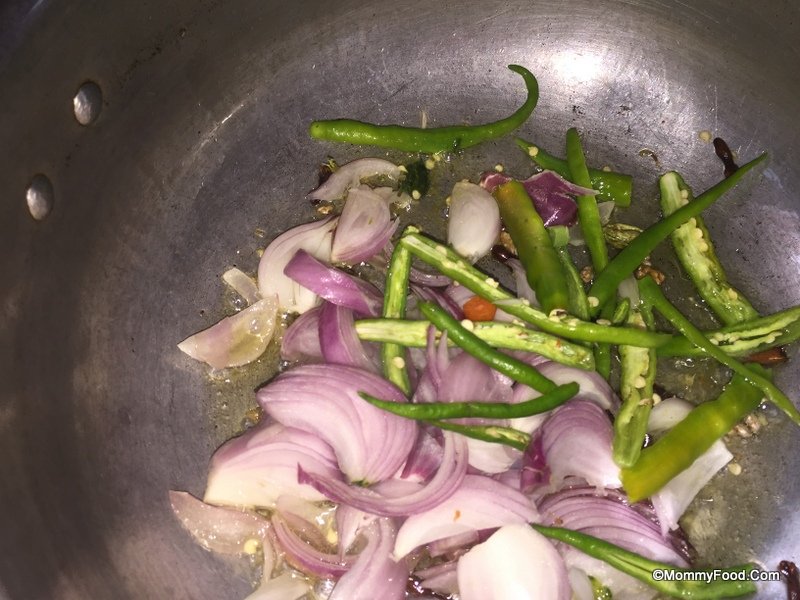 Step 3: Add garlic pods to it (optional) and fry (saute) for half a minute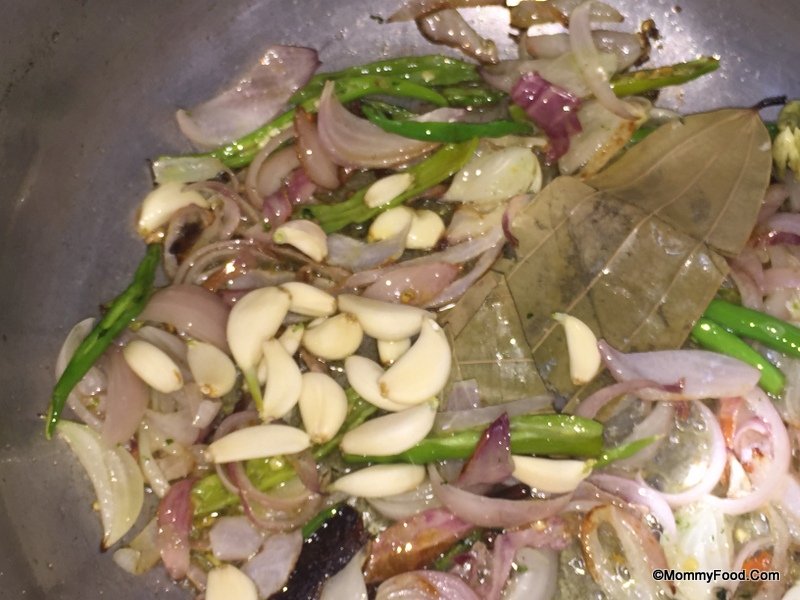 Step 4: Add mint leaves to it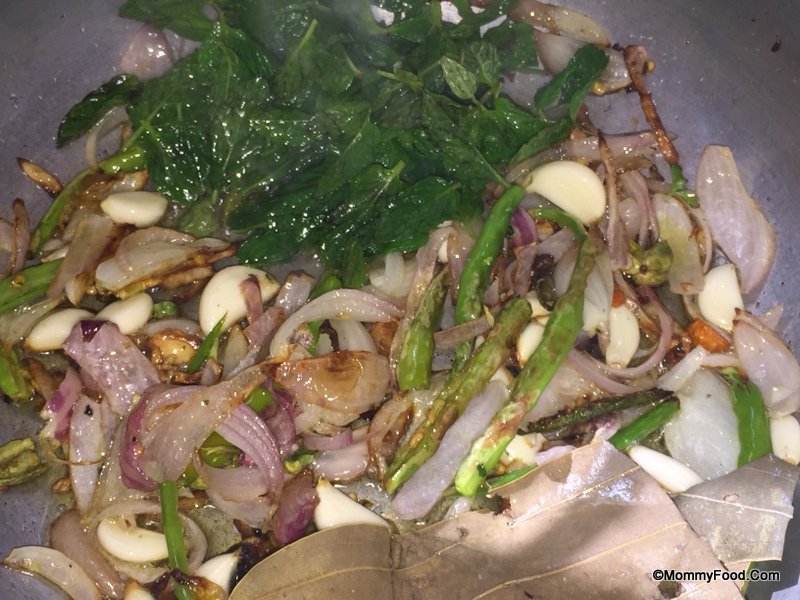 Immediately add 1 tbsp ginger garlic paste and fry (saute) for a minute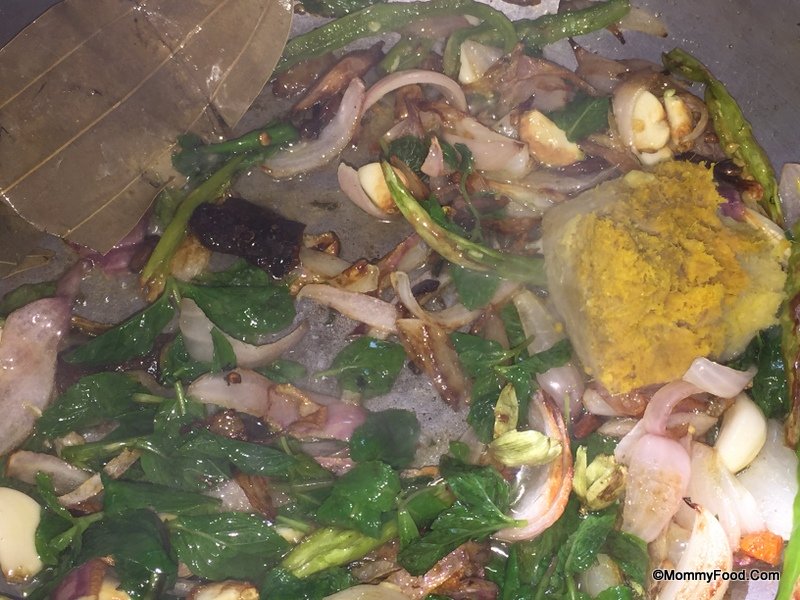 Step 5: Add vegetable slices and fry (saute) for 2 minutes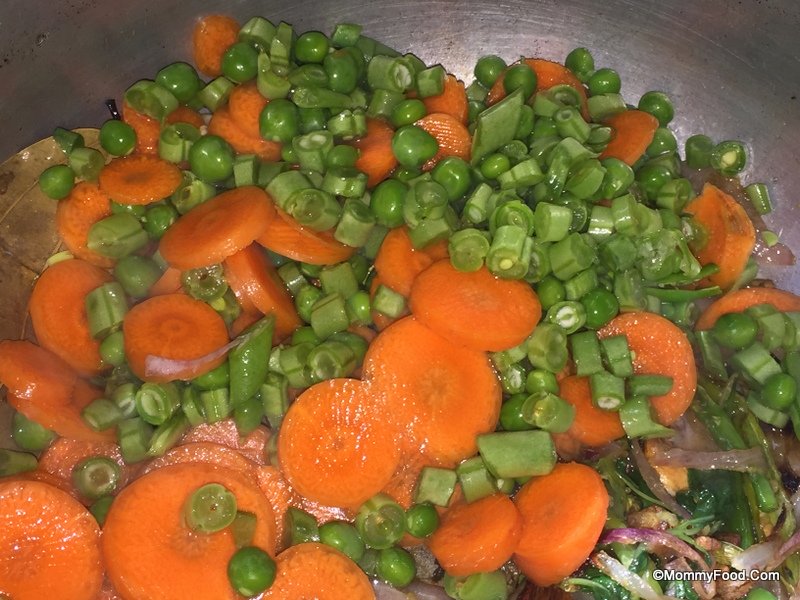 Step 6: Add and mix required salt  



Step 7: Add and mix fresh milk cream to it (optional), fry for a minute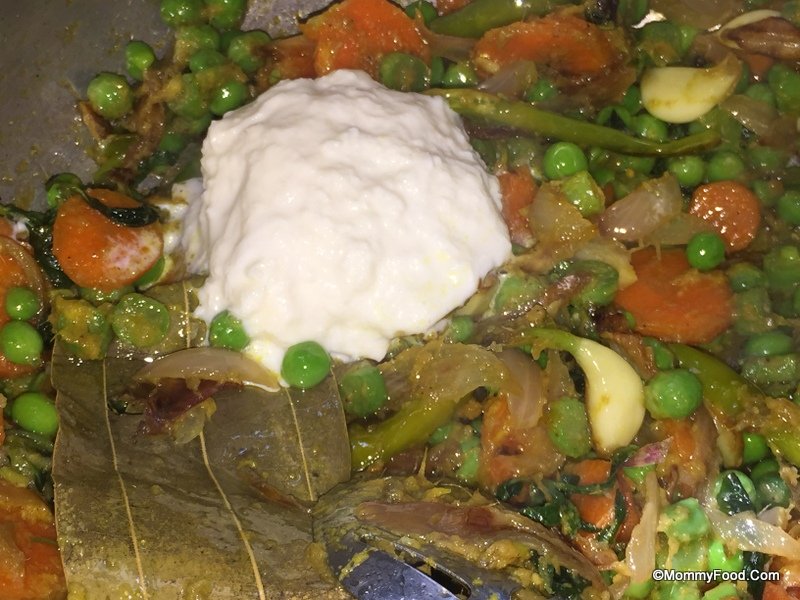 Meanwhile, blend cooked fenugreek leaves (veyinchina menthikura) into paste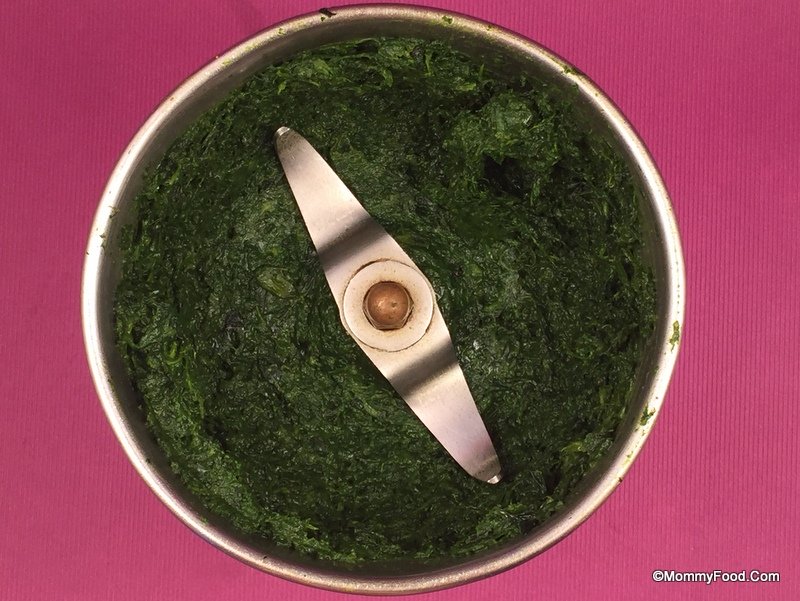 Step 8: Add fenugreek leaves paste to it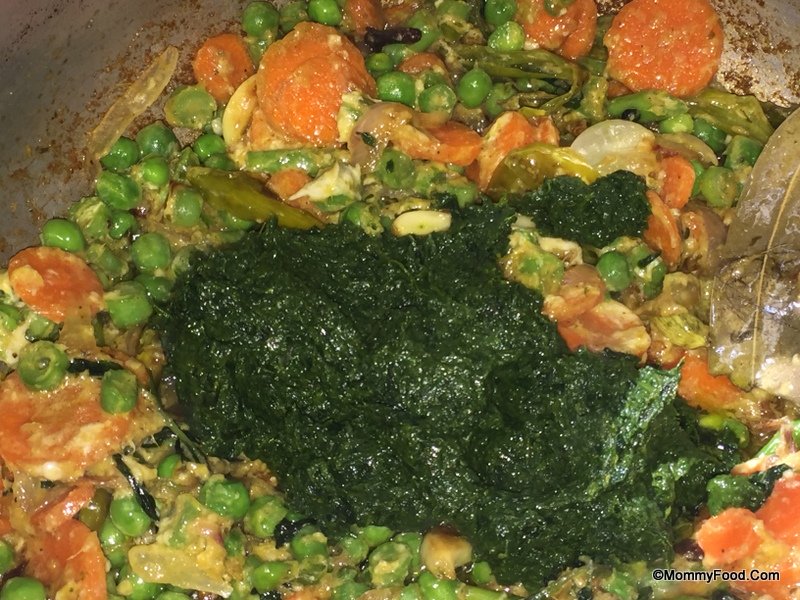 Mix thoroughly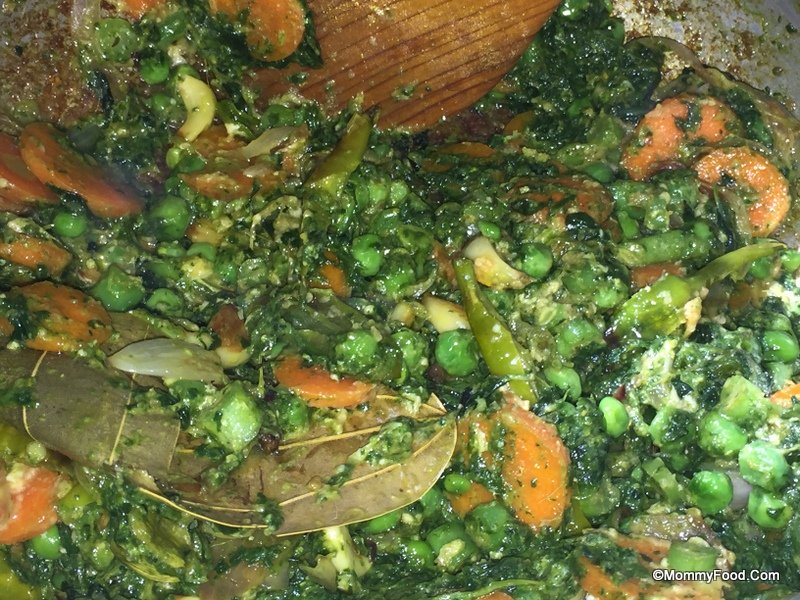 Step 9: Add and mix cleaned rice to it. Let it fry (saute) for a minute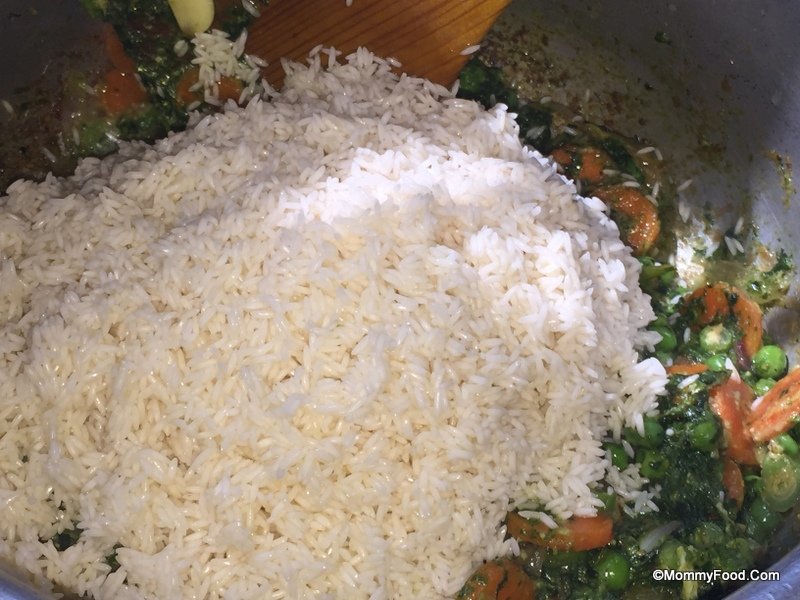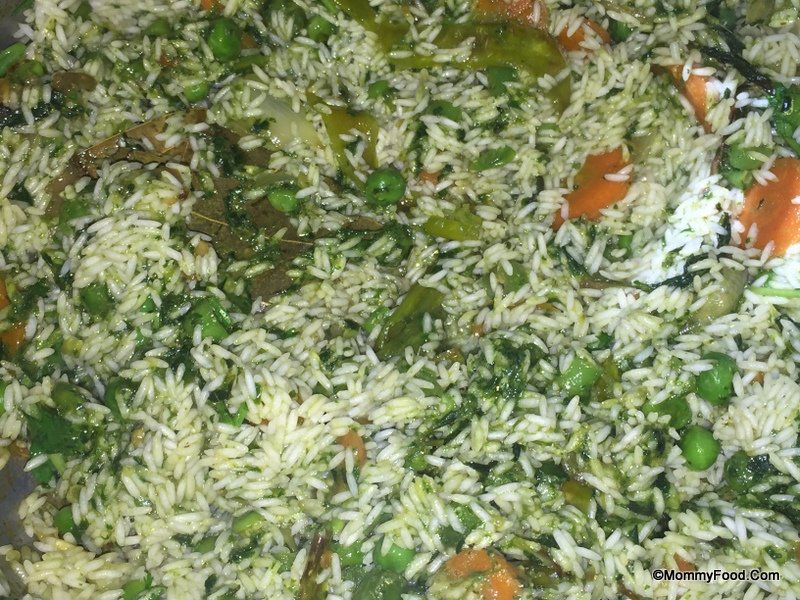 Step 10: Add required water, cook it in any pressure cooker or rice cooker
Note: I have taken 2 bowls water for 1 bowl rice. Cooked in a pressure cooker up to two whistles.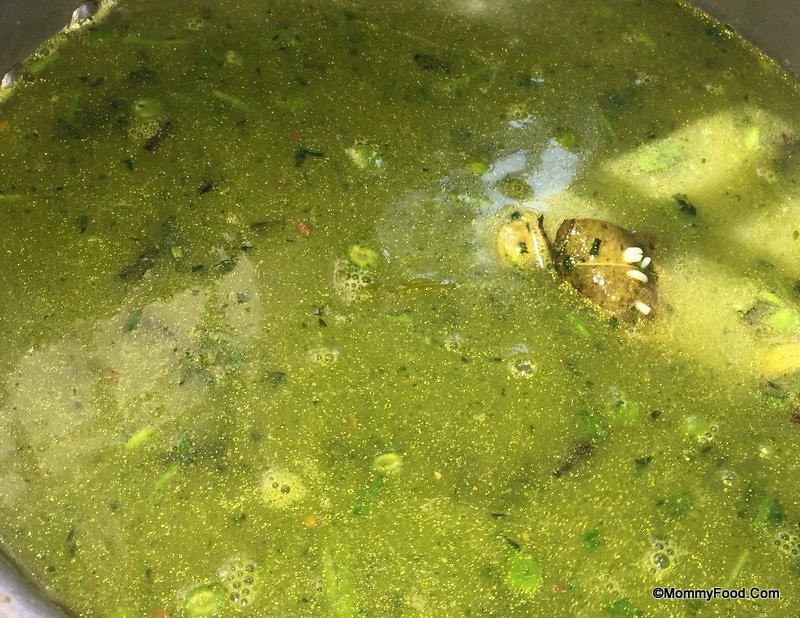 Hot and healthy Fenugreek Leaves Rice | Menthi Aaku Biryani is ready to serve :)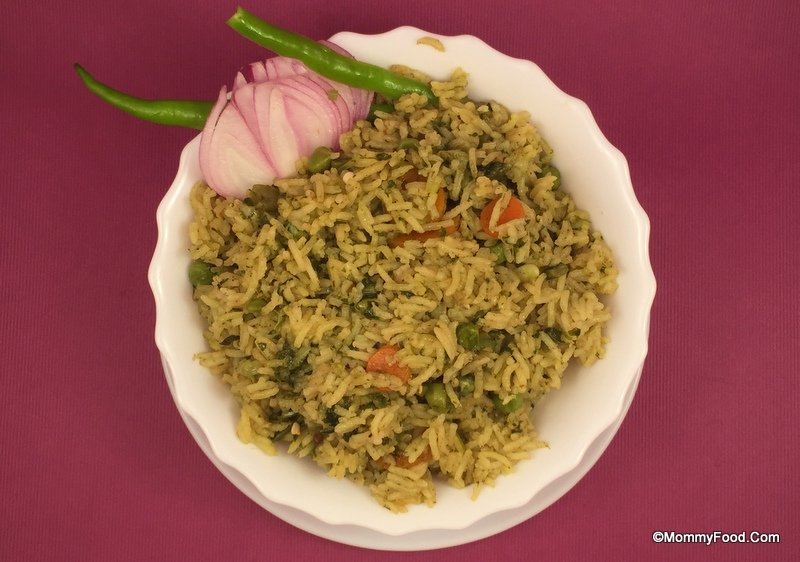 Tastes good with any raitha or aaloo kurma or aaloo tomato kurma.