Boiled Egg Stew | Kodi Guddu Pulusu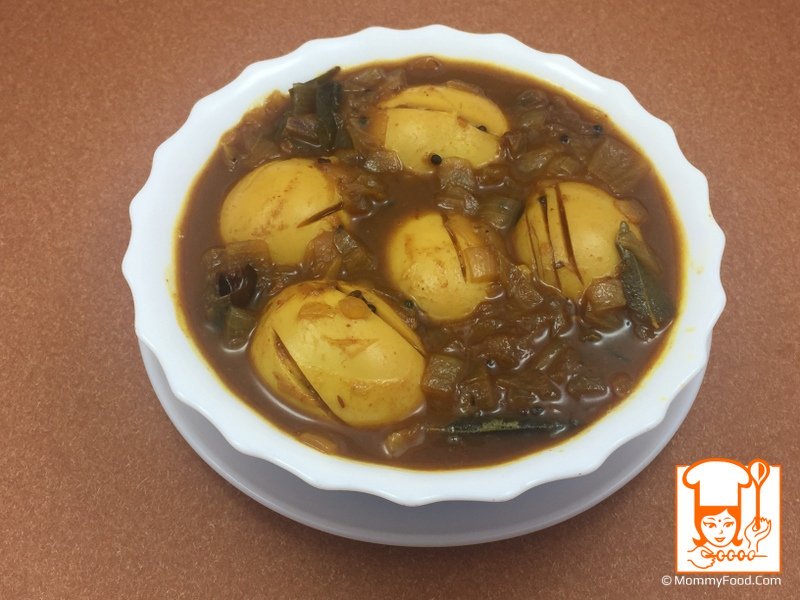 Preparation time: 10 minutes
Cooking time: 30 minutes
Course: Main
Serves: 4-5
Main ingredient: Eggs
1 bowl measurement: 250 ml
Boiled egg stew is a traditional recipe of Telugu people. This is made using tamarind gravy which is why it is known as pulusu, boiled eggs are added later to the stew. It is a delicious and simple curry. It is a good combination of hot steamed rice. In this stew, Mrs.Jhansi added a little bit of jaggery for better taste. One who likes the mixed taste of sweet and sour must try this dish. Here are the step by step instructions. 
Ingredients
Eggs (guddu): 5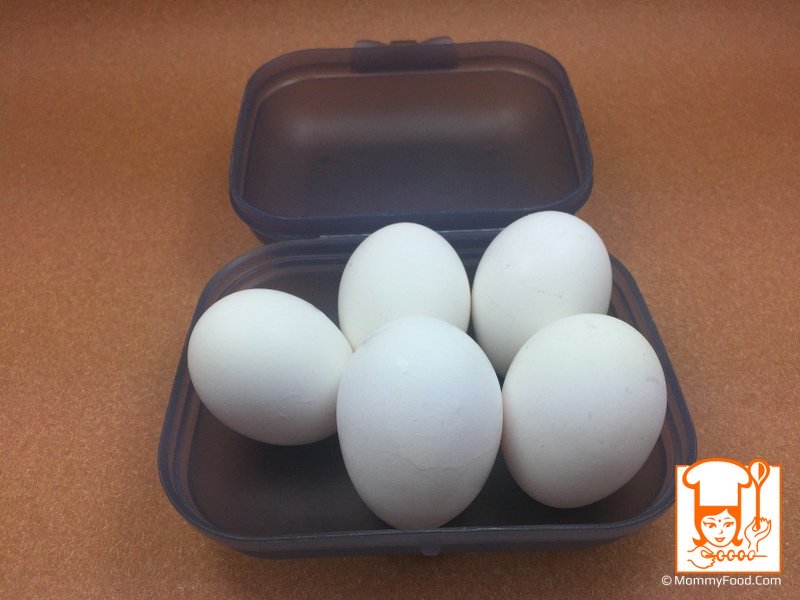 Chopped onions: 2 bowls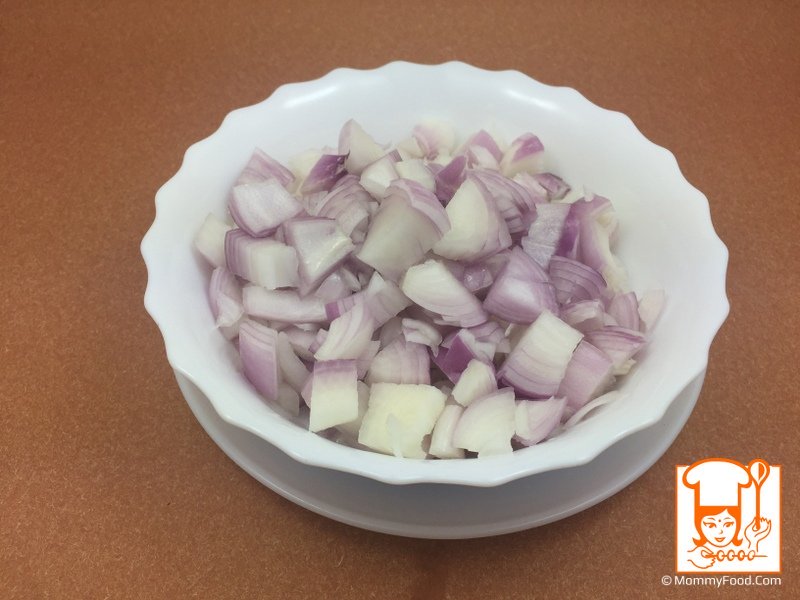 Green chillies: 3-4 and few curry leaves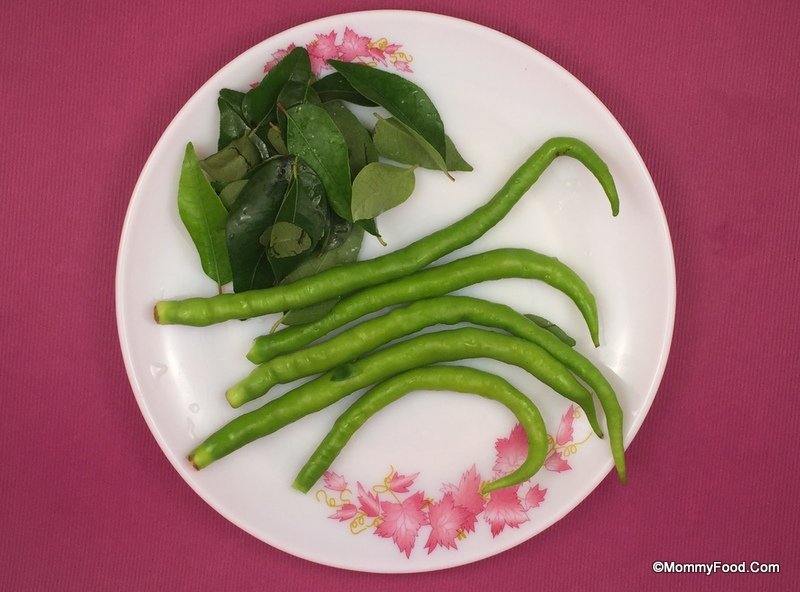 Stored tamarind paste: 2 tbsp or 25 grams tamarind soaked in water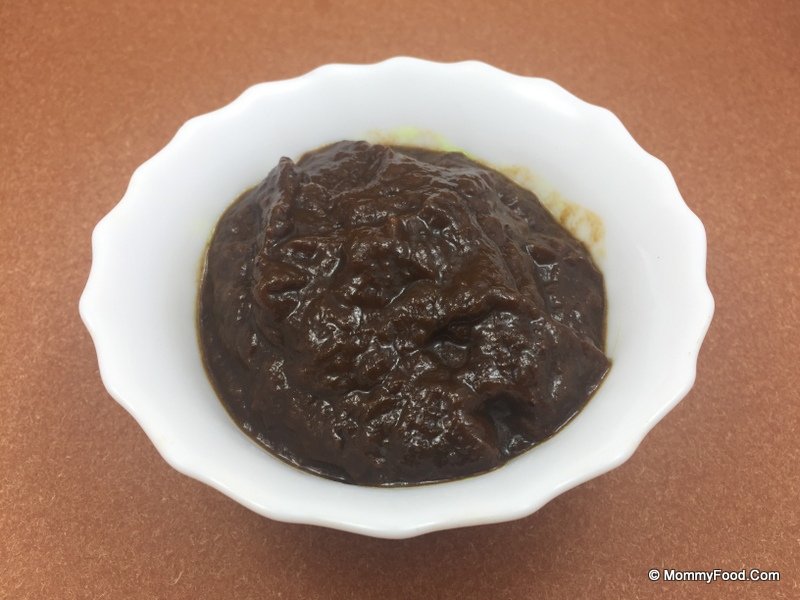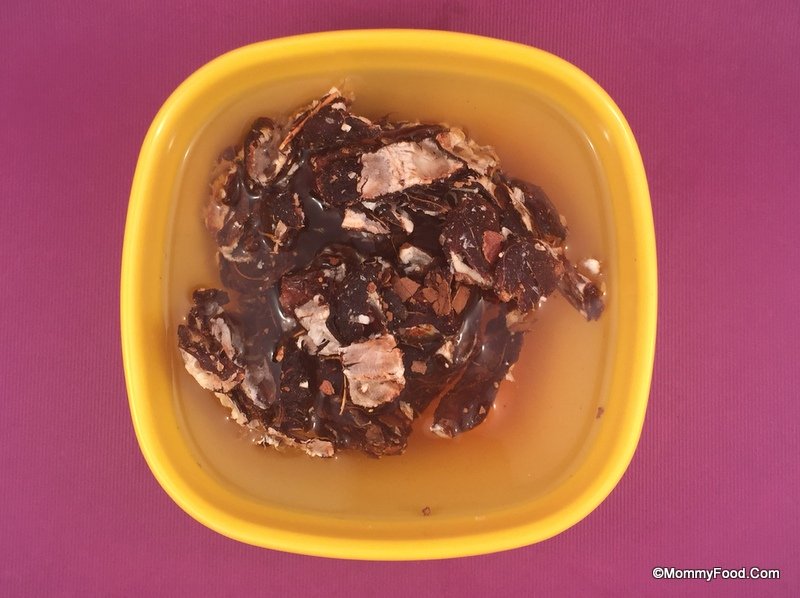 Turmeric powder (pasupu): 1/4 tsp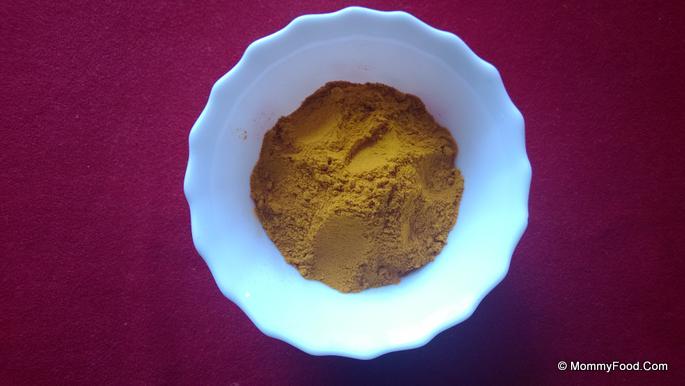 Salt: As required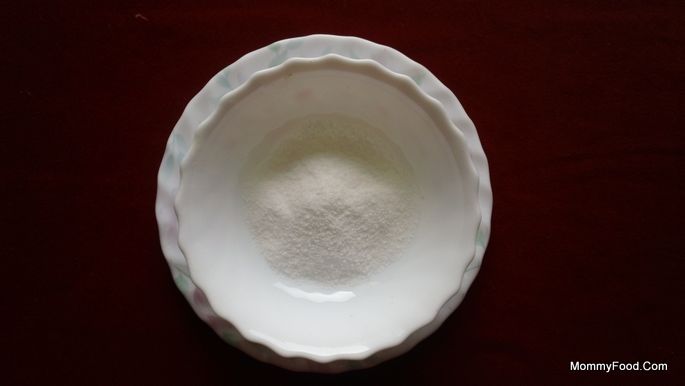 Red chilly powder (kaaram): 1 tbsp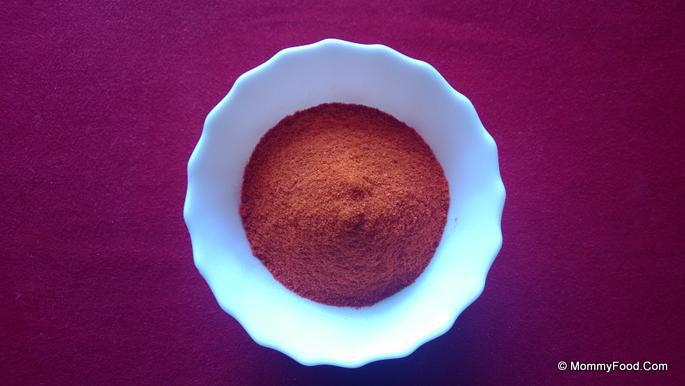 Oil or clarified butter (ghee): 3 tbsp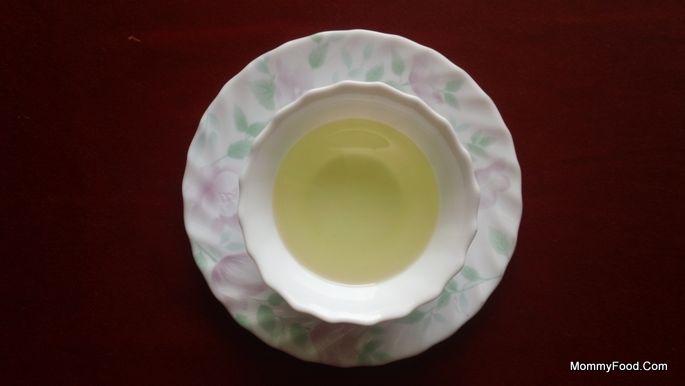 Mashed jaggery (bellam): 2 tbsp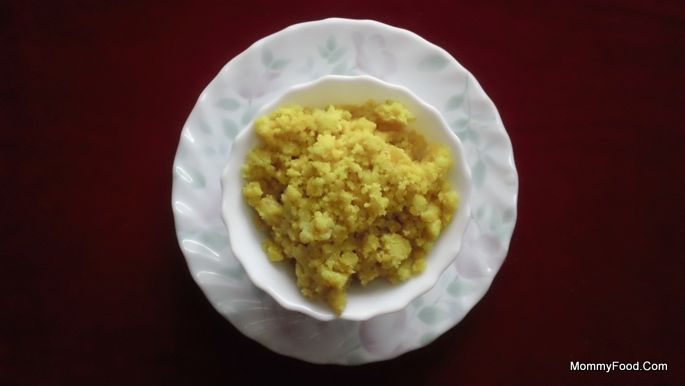 For talimpu
Dry red chilly (endumirapa): 2, urad dal (minapappu): 1 tbsp, Cumin seeds (jeelakarra): 1 tbsp, mustard seeds (aavalu): 1 tbsp, fenugreek seeds (menthulu): 1/4 tbsp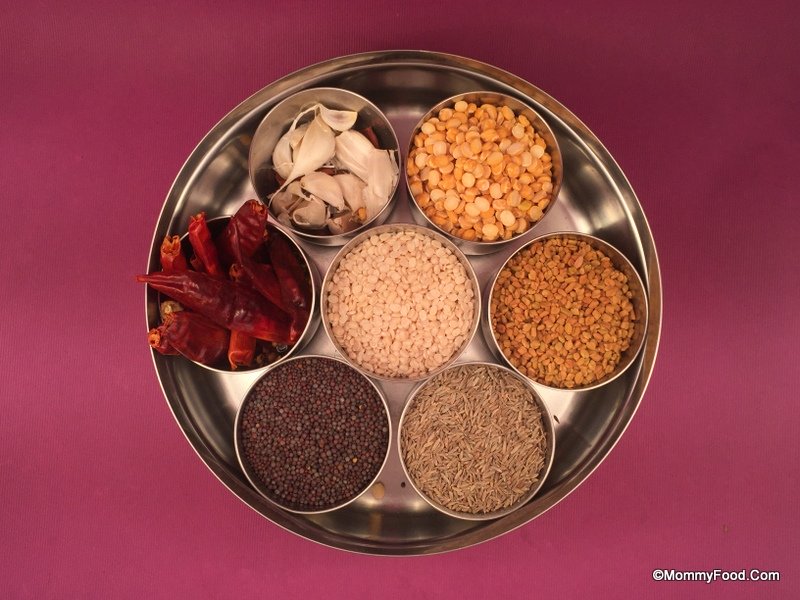 Procedure
Step 1: Boil eggs in water (with added salt) for 10 minutes in medium flame and remove the shell from it. Keep them aside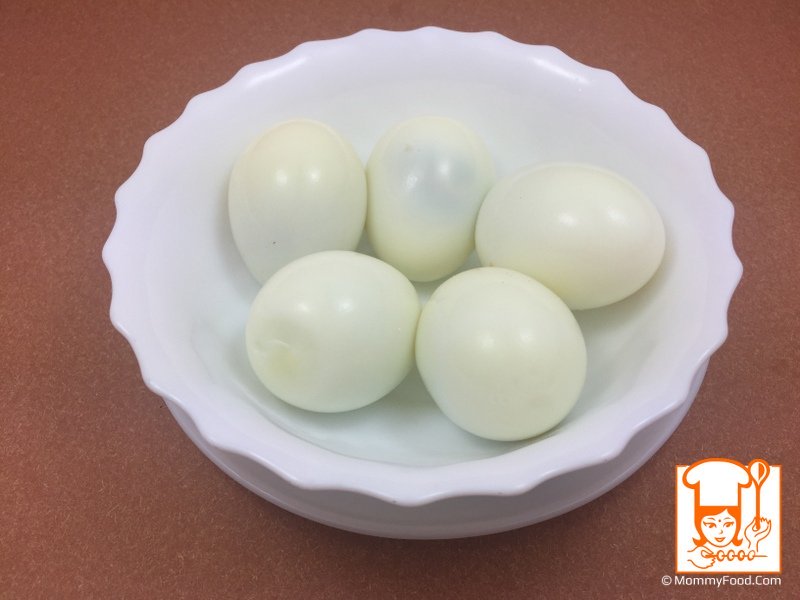 Step 2: Preheat 3 tbsp ghee or oil and give talimpu.
For talimpu saute (fry) spices one by one as shown with few seconds gap in medium flame
1. Add split dry red chilly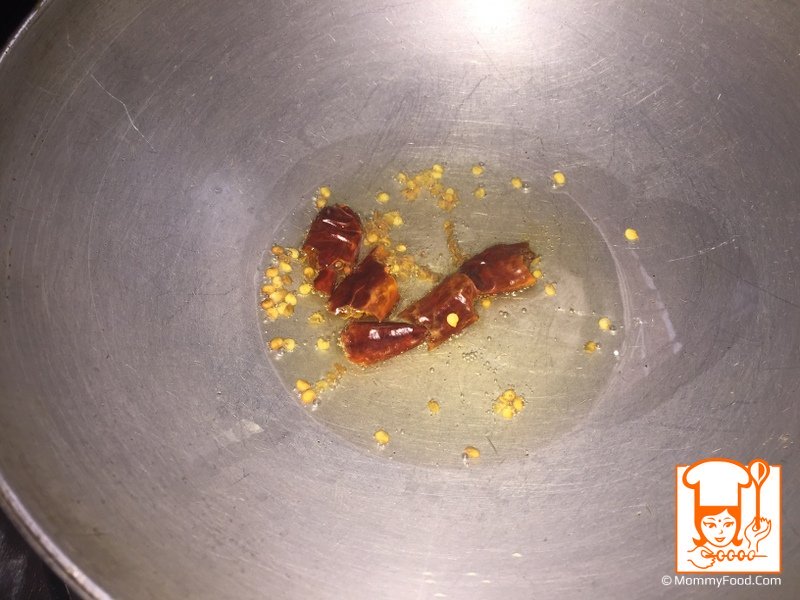 2. Then 1/2 tbsp urad dal (minapappu)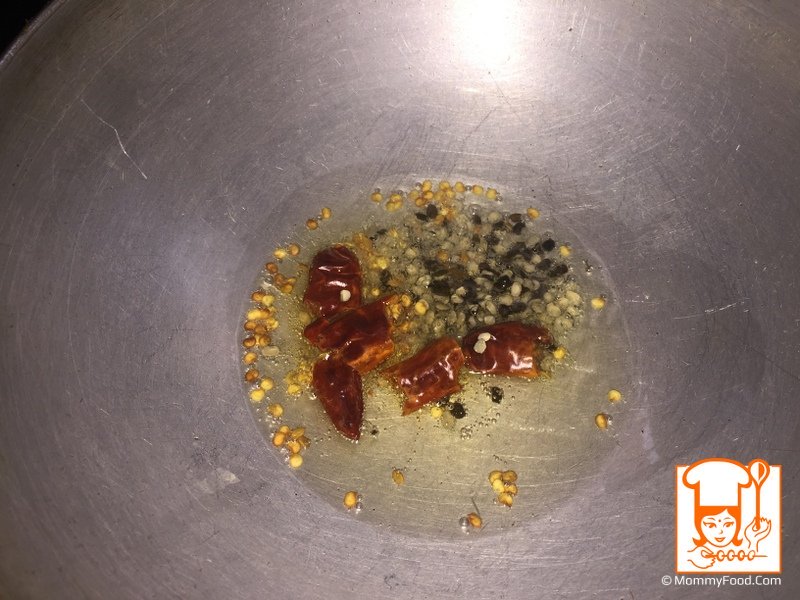 3. Then 1/2 tbsp Cumin seeds (jeelakarra) and 1/4 tbspfenugreek seeds (menthulu)

4. Then 1/2 tbsp mustard seeds (aavalu)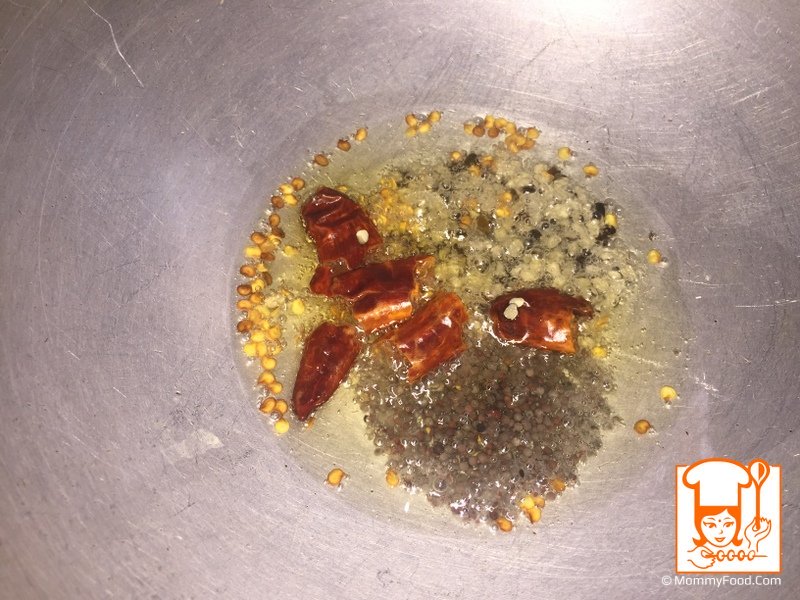 Step 3: When mustard seeds start crackling (sound) add few chopped onion to one side and add curry leaves on the other side as shown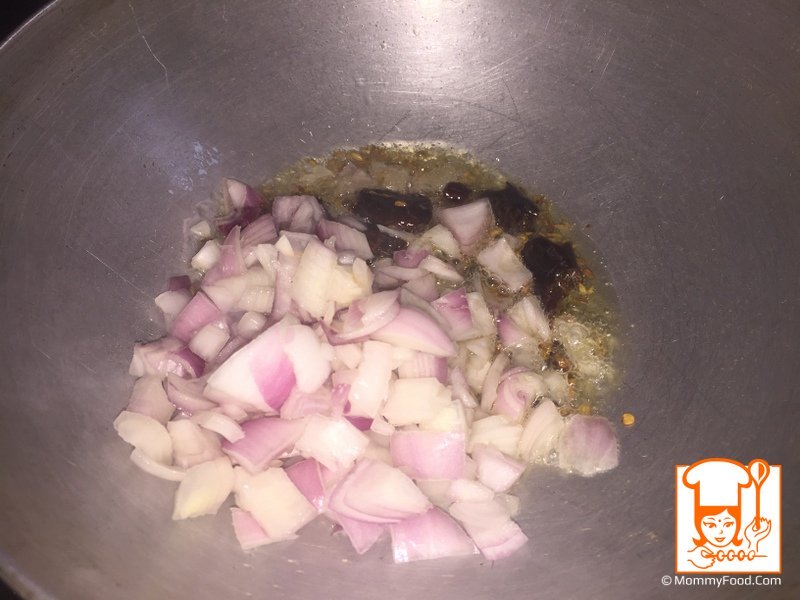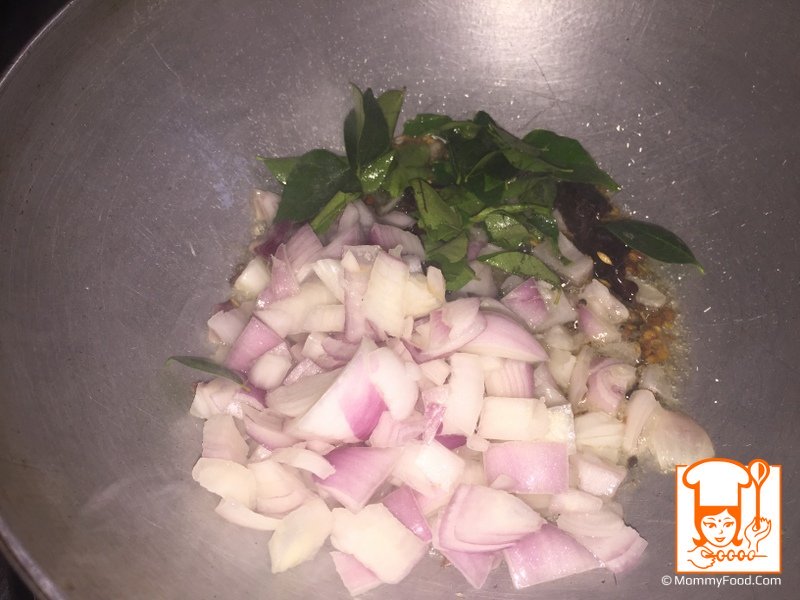 Note: If curry leaves directly added to oil, oil and spices from talimpu will fall outside or on us. So Mrs.Jhansi given us a tip that if we add onion first and add curry leaves next, we may not face that problem.
Step 4: Add remaining onions and sliced green chillies to it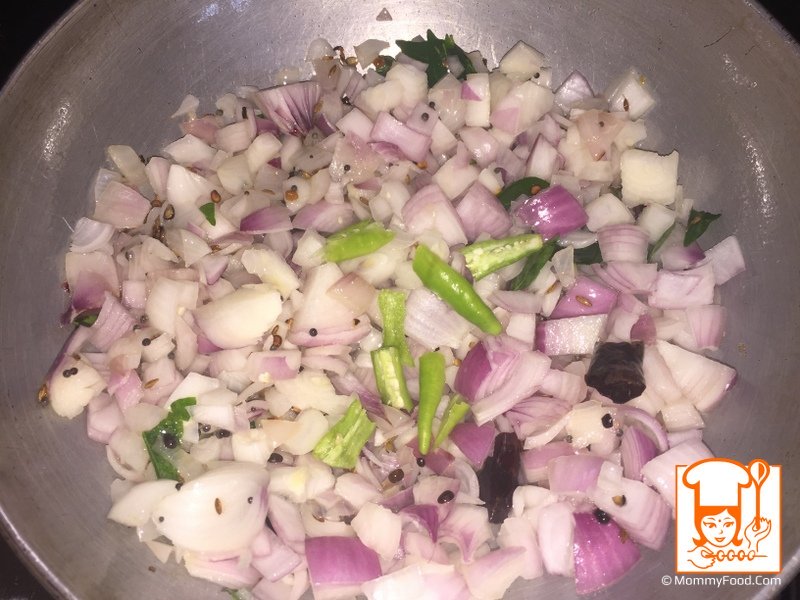 Step 5: Add and mix 1/2 tsp turmeric powder and 1 tsp salt. Saute (fry) for 5 minutes in medium flame by mixing once in a while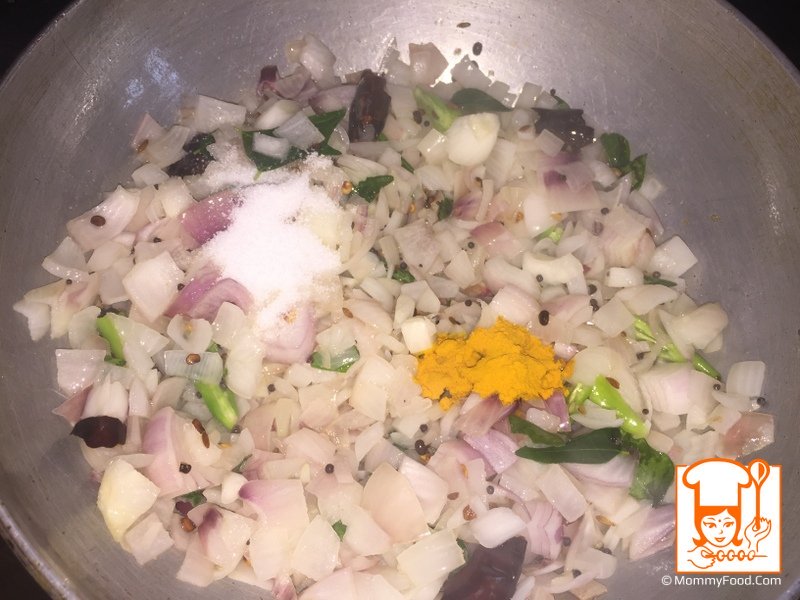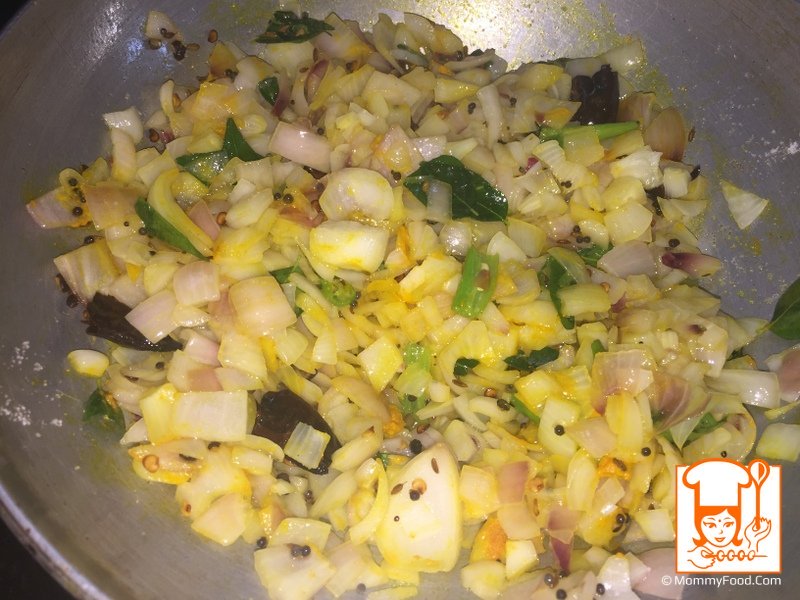 Step 6: Add and mix 2 tbsp tamarind paste, or you can also add soaked and filtered tamarind water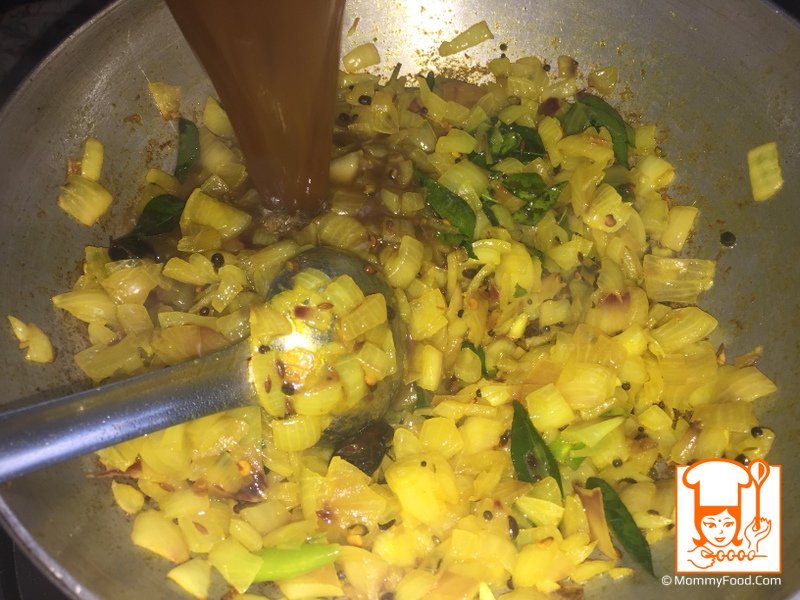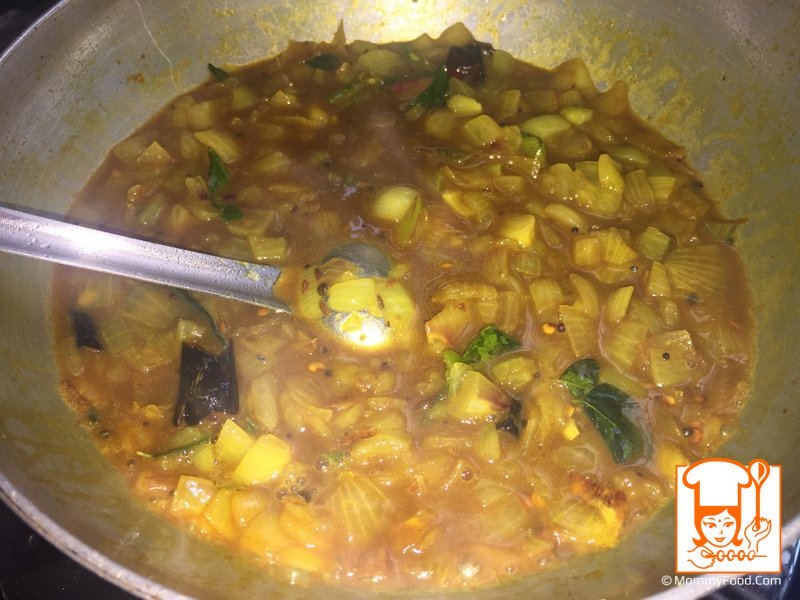 Step 7: Add 2 bowls of water to it (including tamarind water). Add and mix red chilly powder. Let it cook in high flame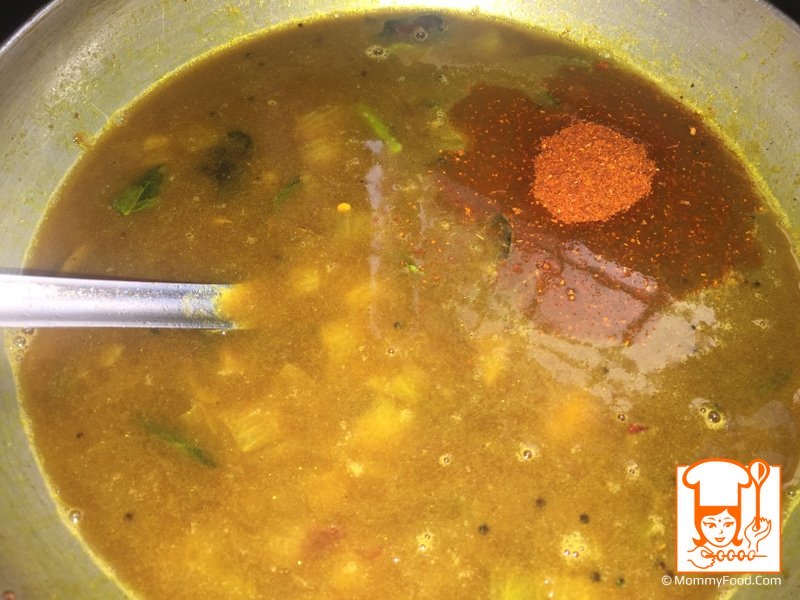 Step 8: Add 1 & 1/2 tbsp sugar or jaggery (sugar or jaggery is 'optional') to it and cook for 10 minutes in high flame.
Note: Taste the stew and add salt if required. If there is more salt or sourness add one more boiled egg.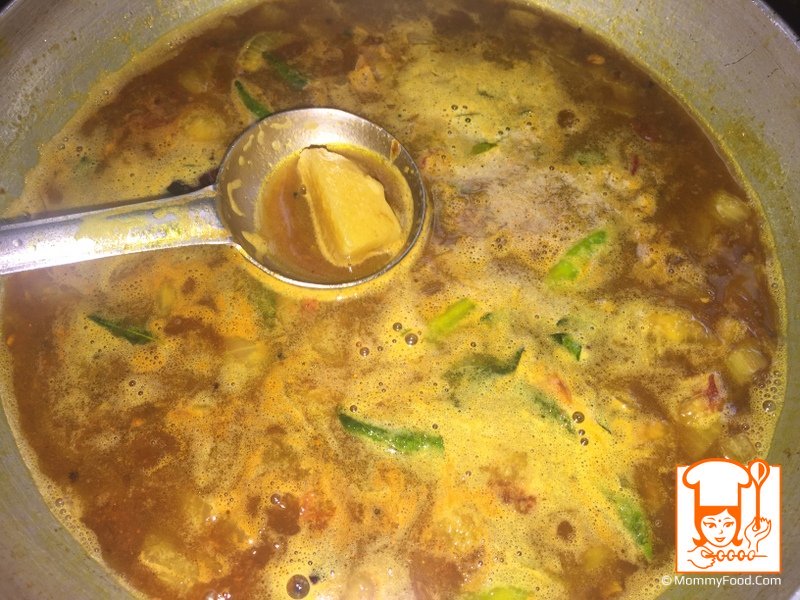 Mean while make 2-3 cuts on egg (making cuts on egg will absorb stew inside)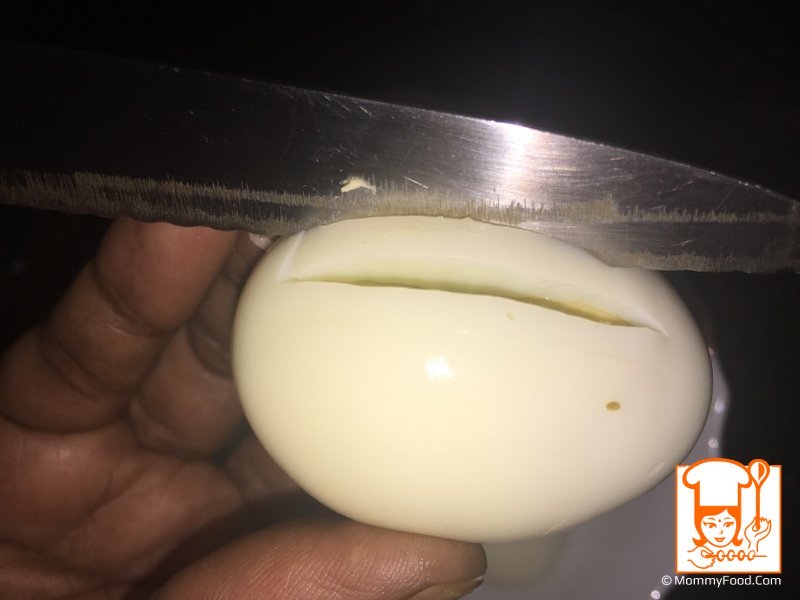 Step 9: Add eggs to boiling stew and cook for 15 minutes or till the required consistency in medium flame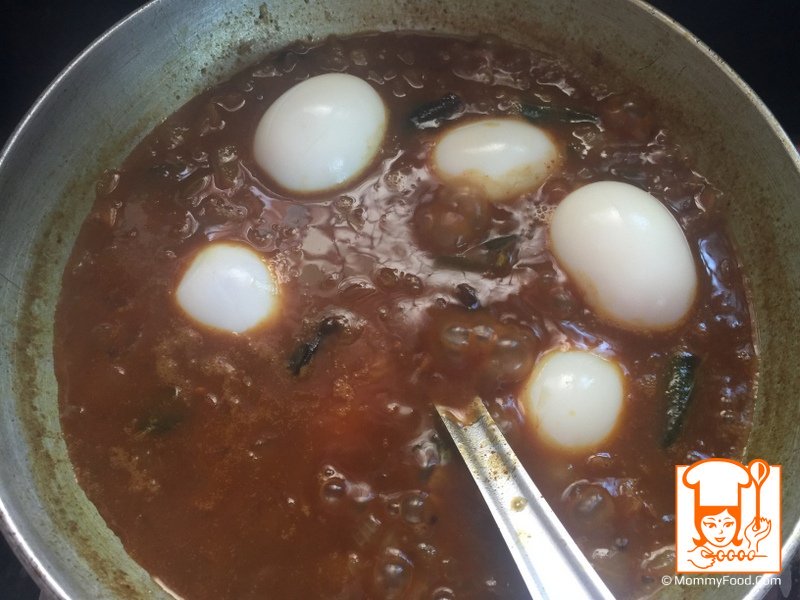 Hot and tasty guddu pulusu is ready to serve :)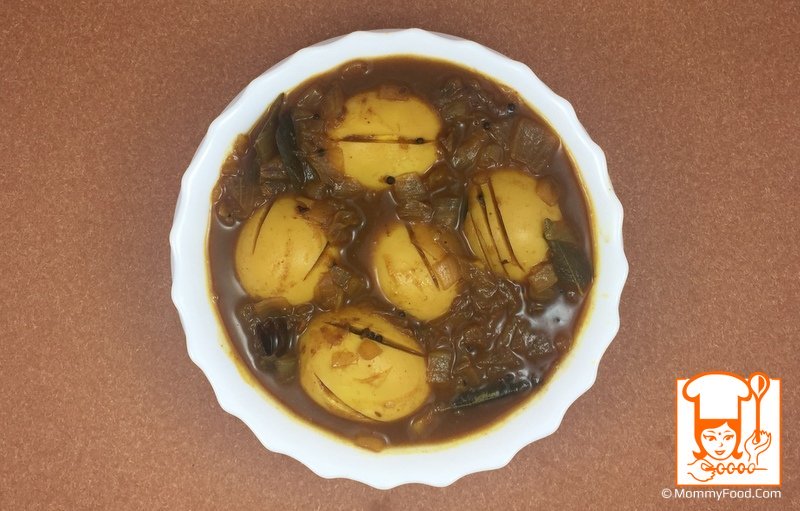 Guddu pulusu tastes good with mudda pappu and steamed rice.