Rava Upma | Suji Upma | Semolina Upma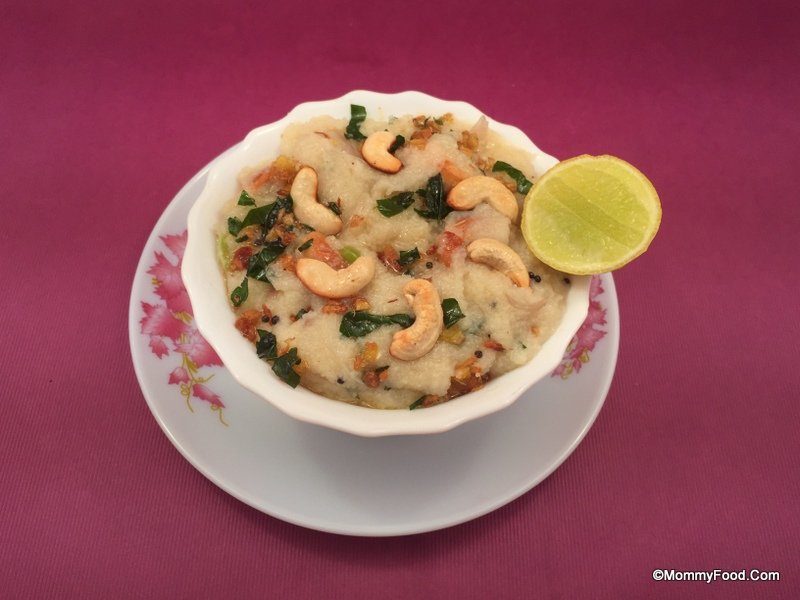 Upma is easy to make home made breakfast. I have prepared plain rava upma (regular style). Here are the step by step instructions.
Preparation time: 5 minutes
Cooking time: 15 minutes
1 bowl measuring: 250 ml
Serves: 3-4
Course: Breakfast
Ingredients
Bombay rava (semolina, suji): 1 bowl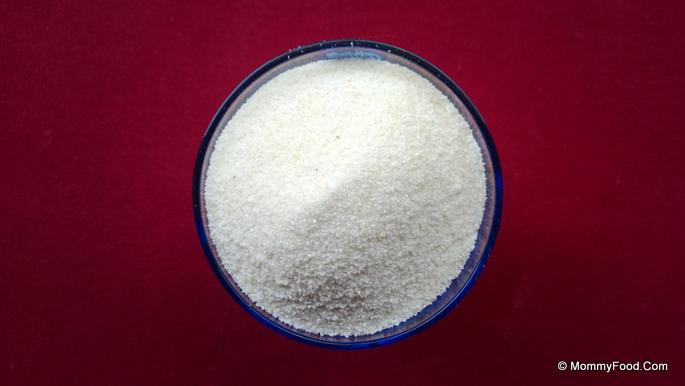 Onion, green chillies, chopped ginger, curry leaves (ullipaya, pachimirapa, allam, karivepaaku) : 1 medium, 5, 2 tbsp, few respectively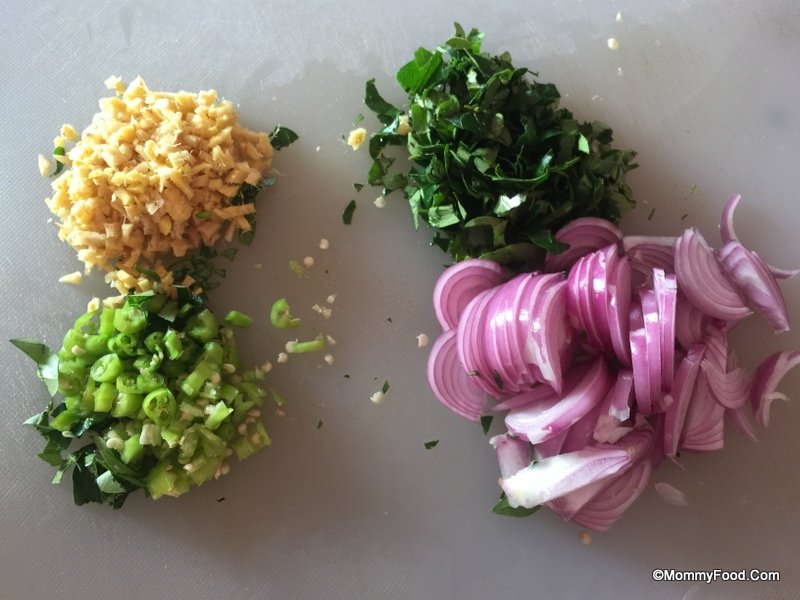 Cashews (jeedipappu), bengal gram (senaga pappu), urad dal (Minapappu), mustard seeds (aavalu), dry red chilly (endumirapa) : 1 tbsp each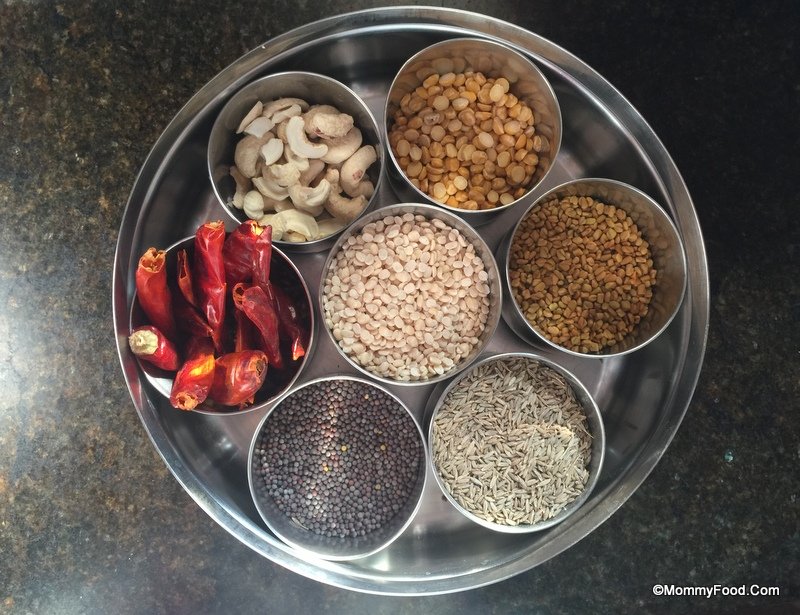 Water: 4 bowls
Salt: As required
Oil: 2-3 tbsp
Ghee: 1-2 tbsp

Procedure
step 1: Roast rava by stirring it often in a pre-heated pan for 2-3 minutes in medium flame, till it gives good aroma
Note: Rava should not turn into brown colour. 
Step 2: Heat 2-3 tbsp of oil in a kadai, saute (fry) 1 tbsp bengal gram, 1 red chilly in medium flame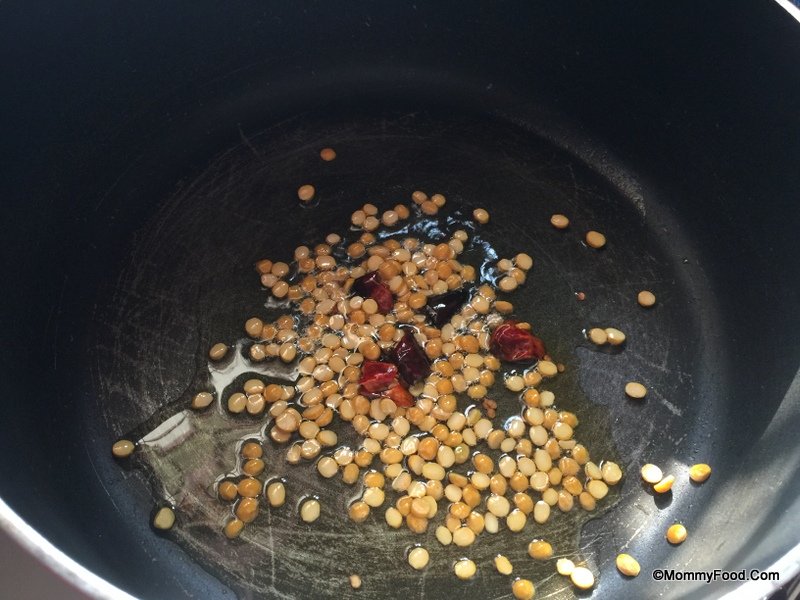 Now add cashews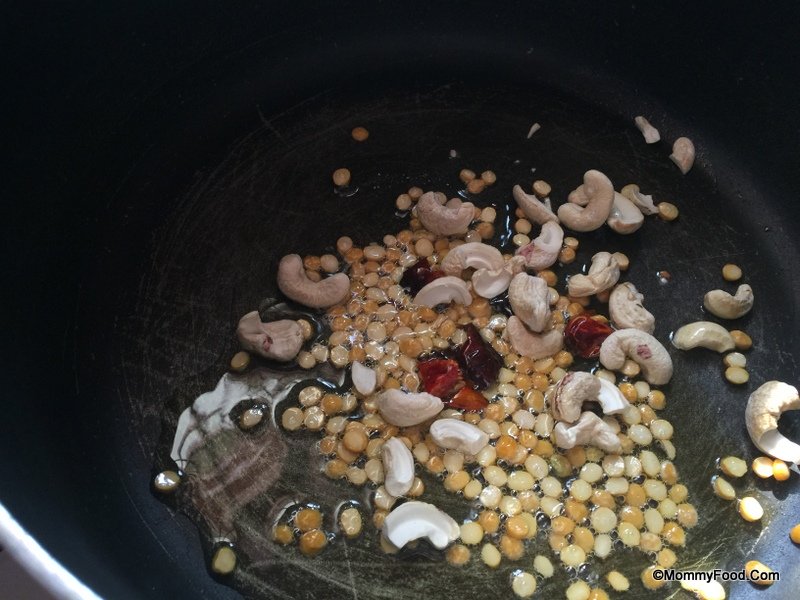 then 1 tbsp urad dal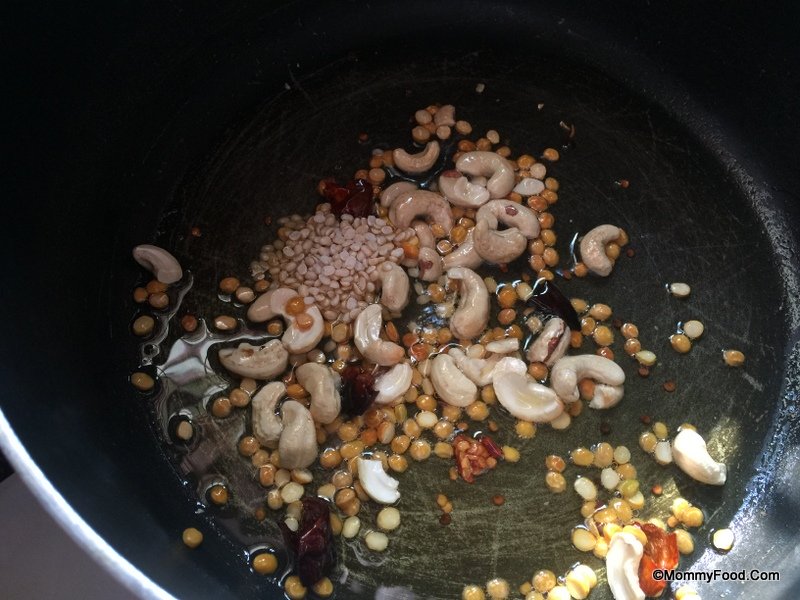 and 1 tbsp mustard seeds

Once crackling sound of mustard seeds is heard add curry leaves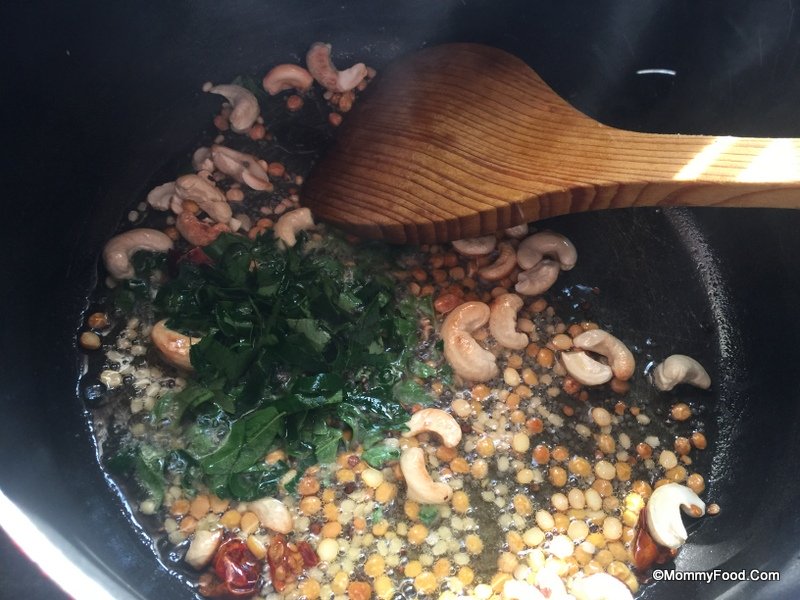 Step 3: After few seconds add onion slices and saute (fry) for a minute in medium flame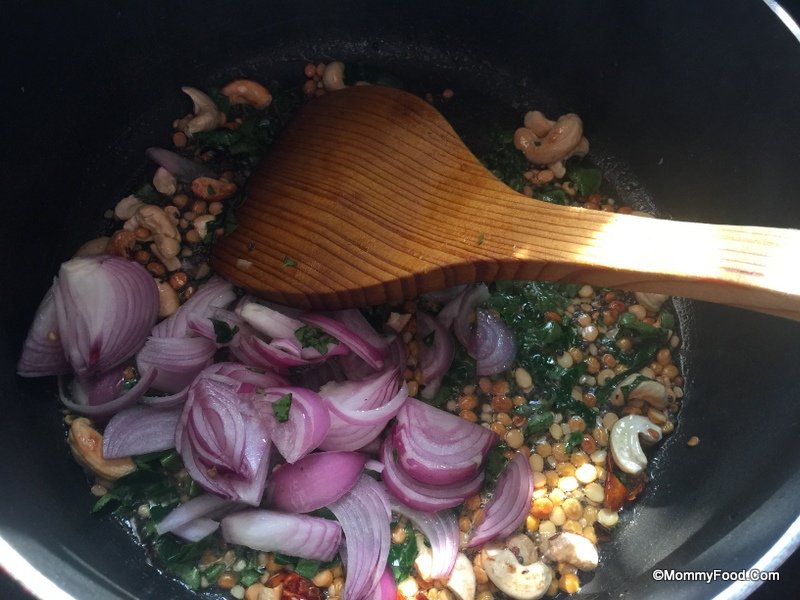 Then add green chilies and ginger pieces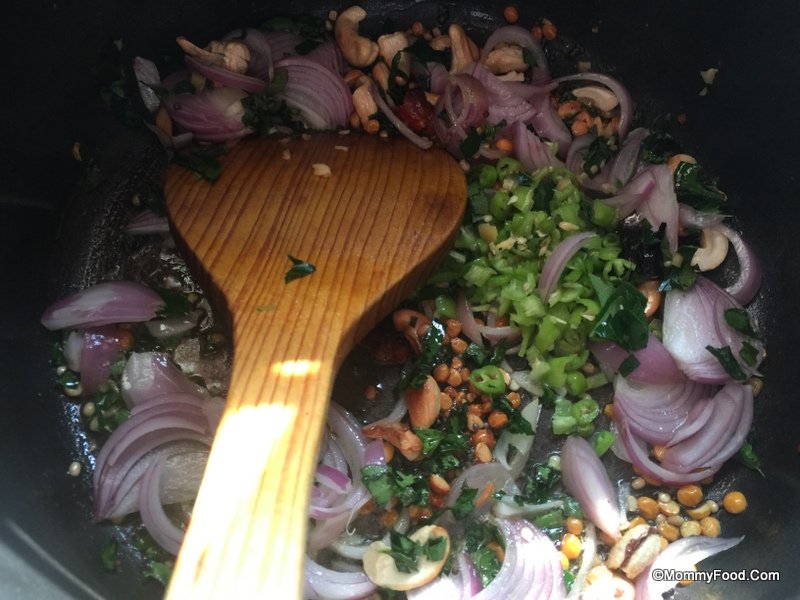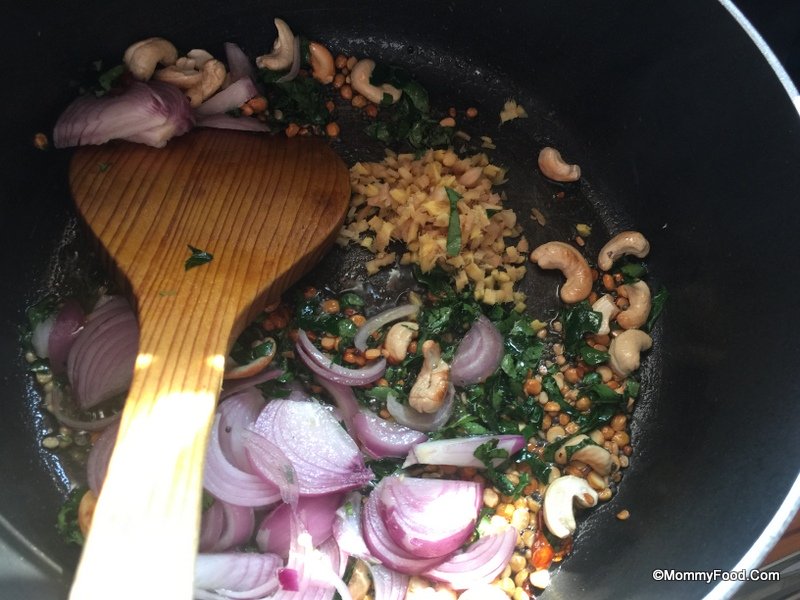 Saute (fry) for few seconds 
Step 4: Add required salt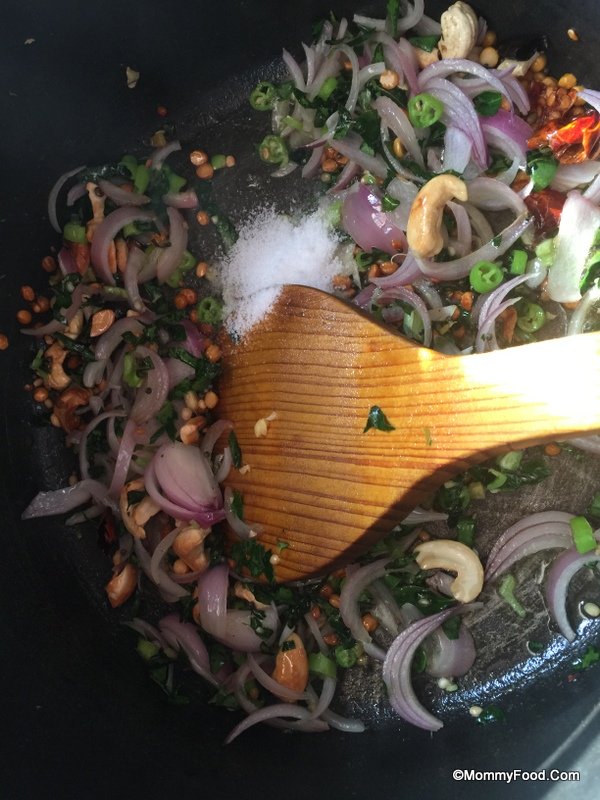 Step 5: Add 4 bowls of water (taste water and add salt if required, add more water and rava if it is salty)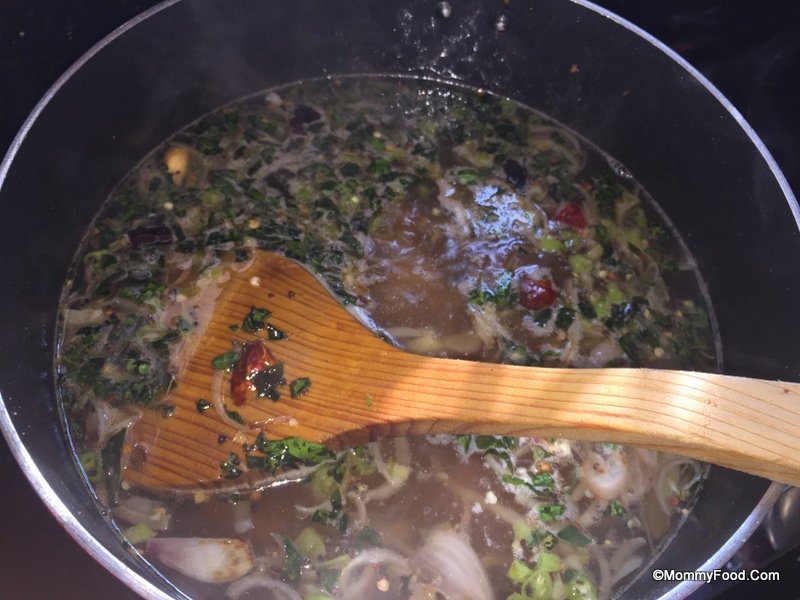 Step 6: When water starts boiling slowly add rava (Bombay rava). keep on stirring while adding rava (semolina or suji) in high flame
*Required continous stirring to make sure lumps are not formed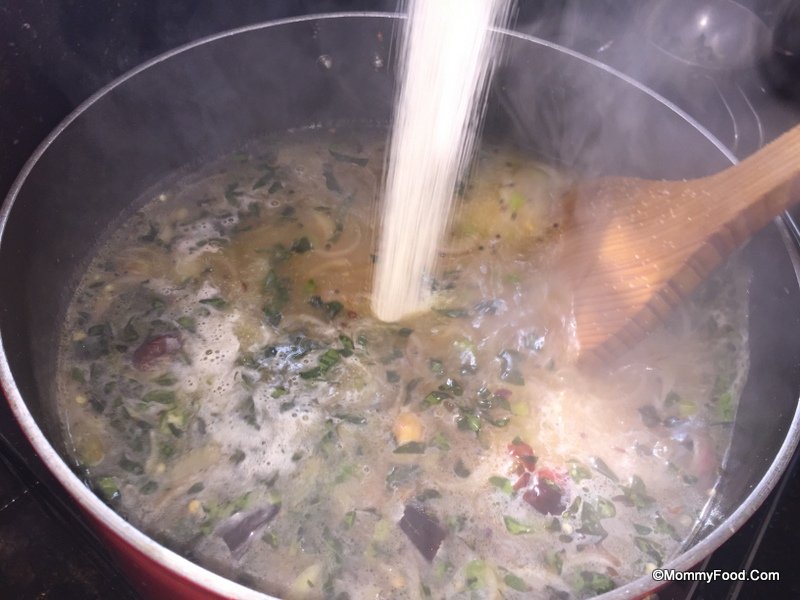 let it cook for 3-4 minutes by moving it in high flame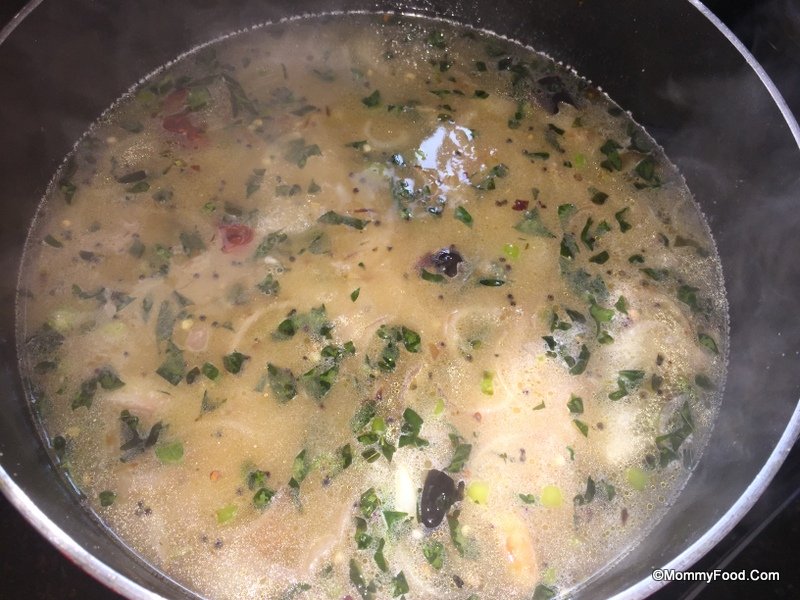 Step 7: Close the lid for 2 minutes. Let it cook in low flame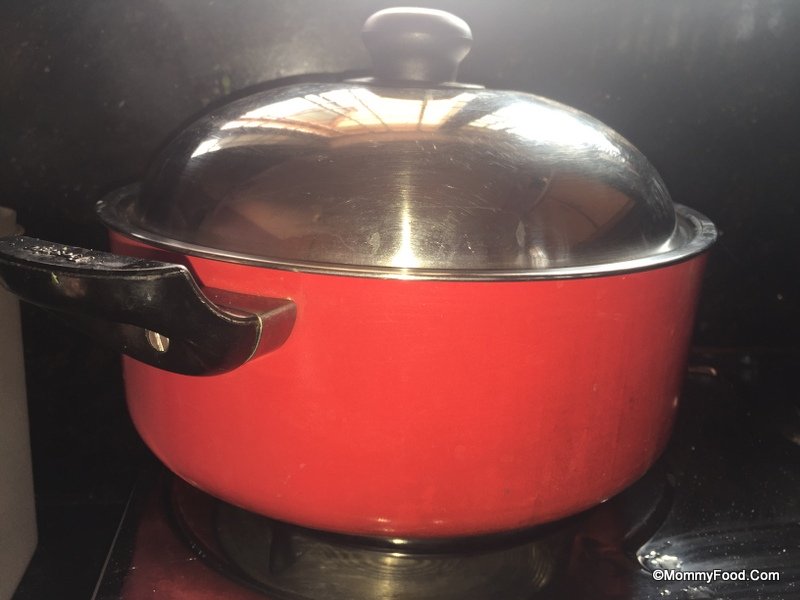 Step 8: Open and stir it or mix thoroughly once. Cook for 1 minute in medium flame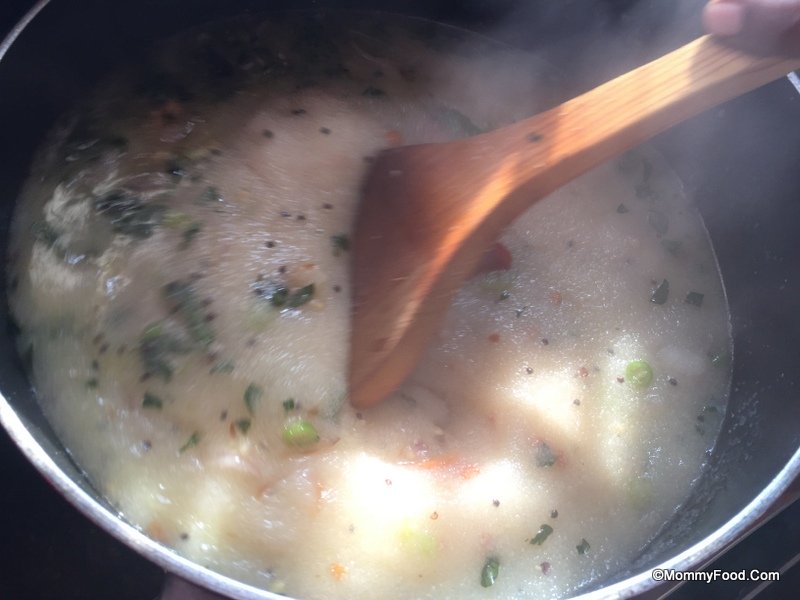 Turn off the flame when it comes to required thickness, by adding little ghee finally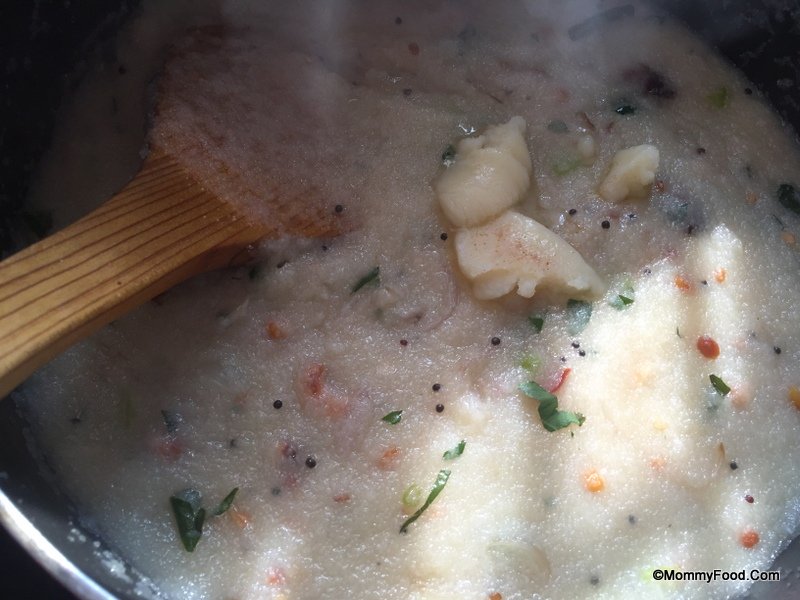 Hot and tasty rava upma is ready to serve :)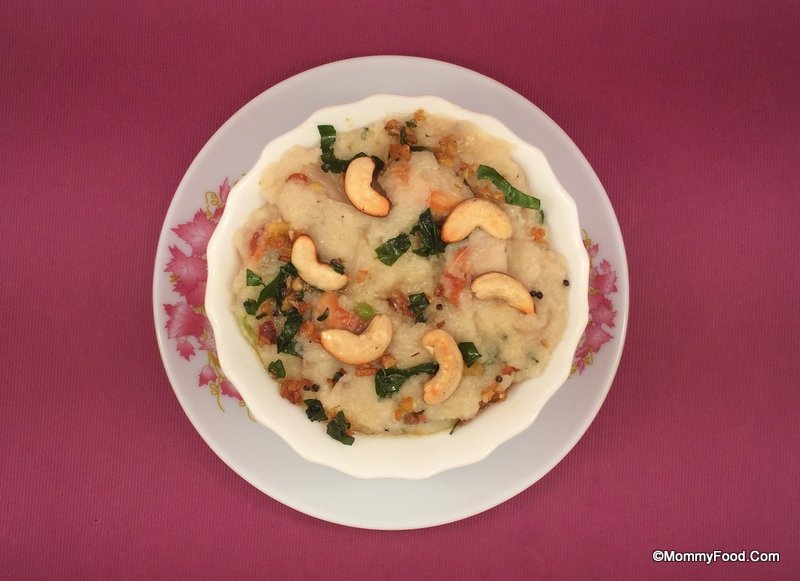 Tastes good with coconut chutney, lemon, lemon pickle, nalla karam, kobbari karam etc