Coconut Jaggery balls | Kobbari Undalu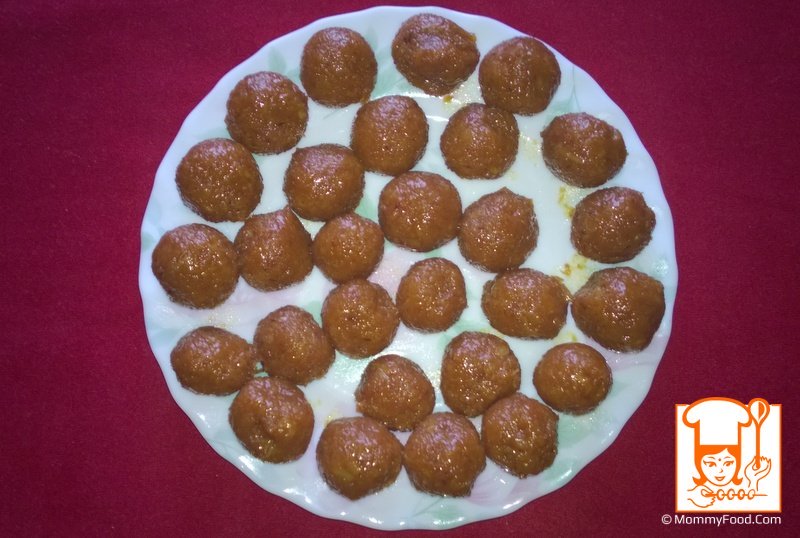 This sweet is prepared with coconut and jaggery. This is a common item prepared in South India by Telugu people. This is very easy to prepare in two steps. In this, we add fresh grated coconut and nonsalted jaggery and cook it. Here are the step by step instructions.
Preparation time: 10 minutes
Cooking time: 20 minutes
Yield: 15 pieces (depends on size)
Course: Snack / parties
Main ingredient: Fresh coconut
Shelf life: Approximately 10 days in room temperature
1 measurement bowl: 250 ml
Ingredients
Fresh grated coconut: 1 bowl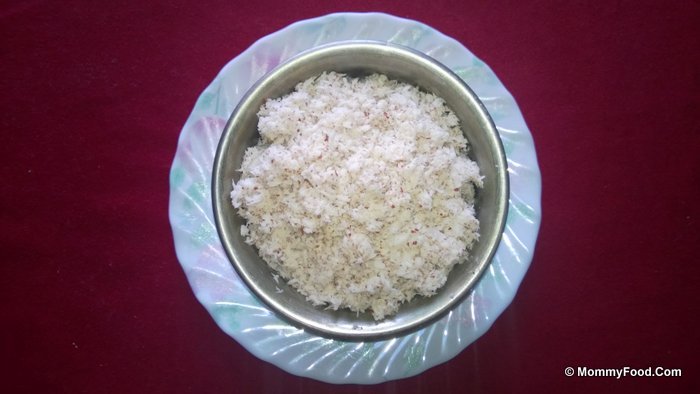 Mashed jaggery: 1 bowl or 1 & 1/2 bowl (adjust the sweetness as per taste)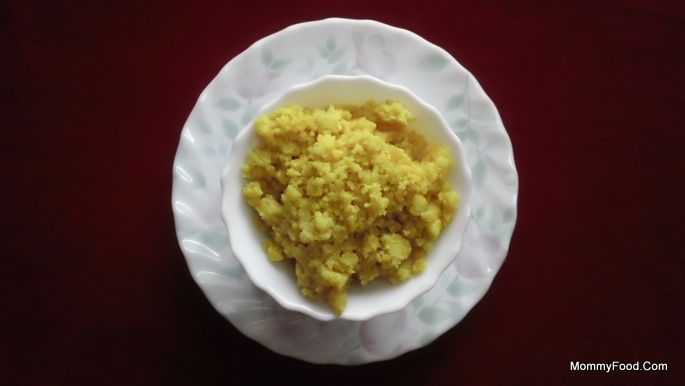 Procedure
Step 1: In a thick bottom kadai or vessel or pan add and mix grated coconut and mashed jaggery. Let it cook on medium flame, when jaggery melts and starts cooking, keep on stirring till the mixture thickens. Turn off the flame
Note: When the mixture becomes thick, do not cook more, else laddus will become too hard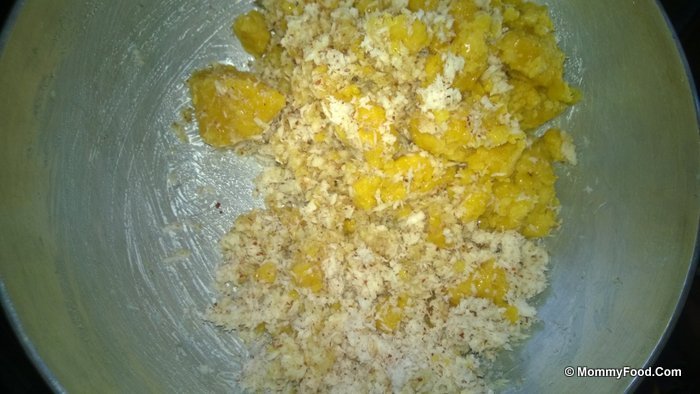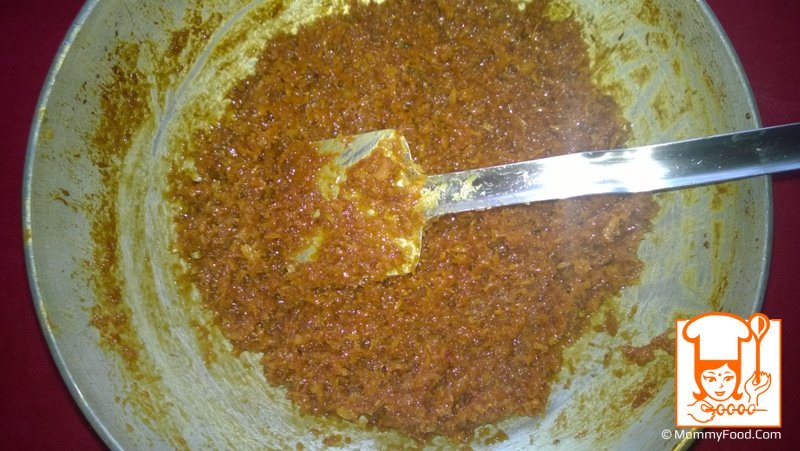 Step 2: Keep it aside for few minutes. When the mixture is warm, apply little ghee to palms and start making round shaped small rolls with the mixture

Soft and tasty kobbari undalu are ready :)

There are three different methods of using kobbari undalu
Method 1: We can make stuffed undrallu for ganesh chaturthi with this kobbari undalu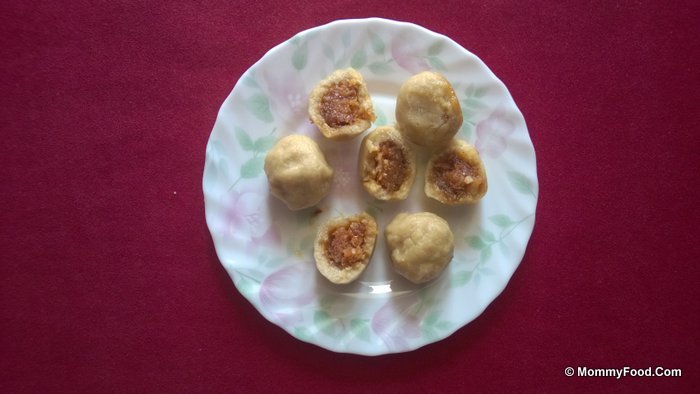 Method 2: If we want to serve it for parties or functions, coat the kobbari unda all over with milk kova, it will be very delicious.
Method 3: If we want to make oats healthier and tasty

Just add one laddu to oats instead of honey or sugar. It is very easy to prepare.

Step 1: Add 1 or 2 kobbari undalu to boiling (100 ml) water

Step 2: Add 2 or 3 tbsp oats to it cook for a minute, turn off the flame

Step 3: Add boiled warm milk to the cooked oats.

It will be a healthy breakfast for sure.