Mildly Spicy Homestyle Chicken Biryani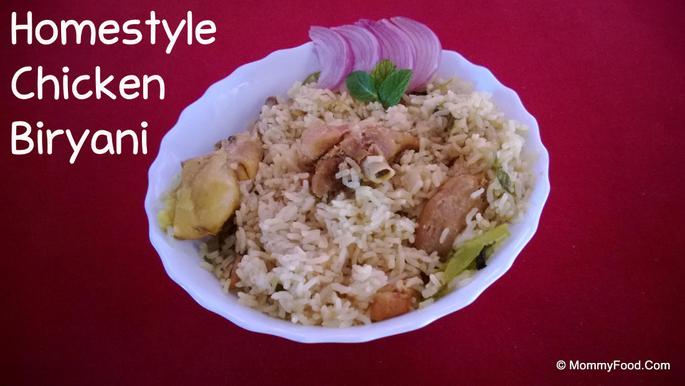 Important: Please note that is "Mildly Spicy Biryani", prepared with just 2 spoons of Ghee (Clarified Butter). Because it is devoid of oil, the recipe will not taste the same as a restaurant counterpart. It is definitely a healthier option though, especially for kids, since less spice, no oil and little Ghee is always good for digestion.

 

Serve it hot and consume it immediately. If there would be a delay between cooking and serving, use Basmati Rice instead of the Regular Rice and a little more Ghee.

 

If you are looking for a more spicy biryani you can check out our SPECIAL CHICKEN BIRYANI VERSION 2.0 by clicking HERE

 

Preparation time: 20 minutes
Cooking time: 30 minutes
Serves: 4-5
Ingredients

Chicken (Big Pieces) : 750 grams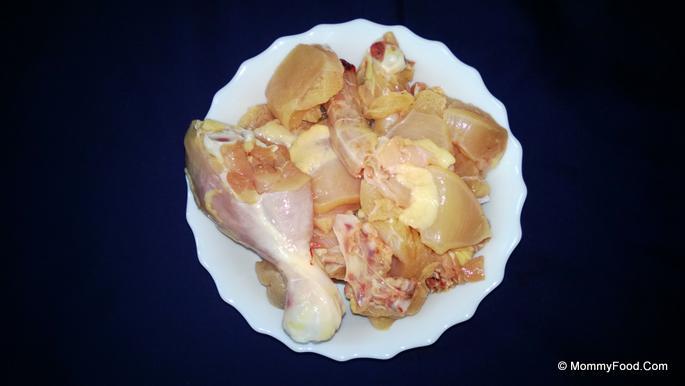 Regular Rice or Basmati Rice : 1/2 kg, we used the regular rice though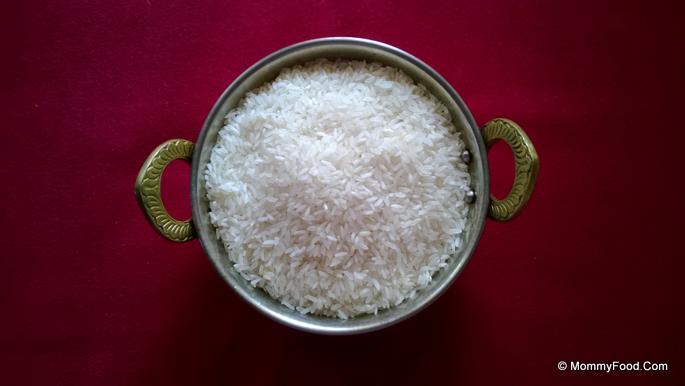 Water : 1 and 1/4 litre

Lemon : 1/2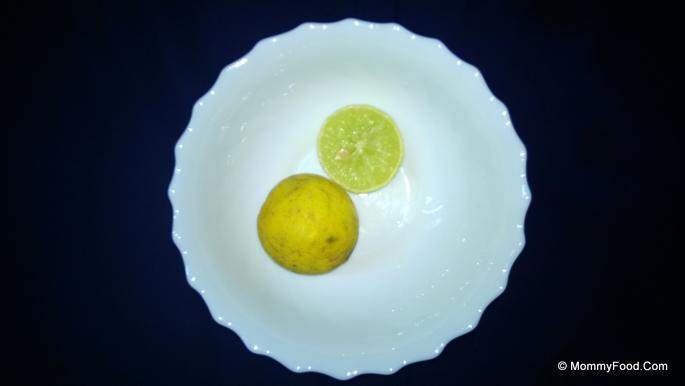 Ghee : 2 Tsp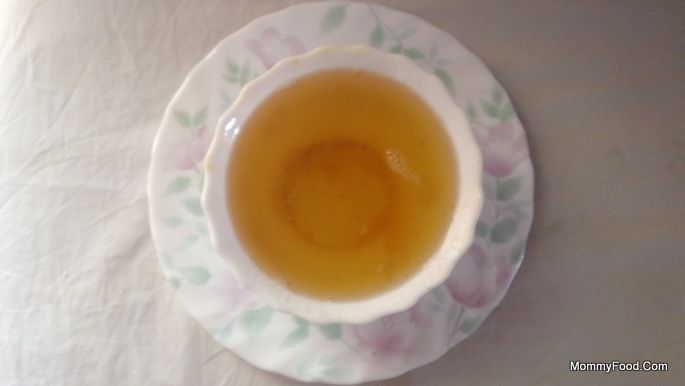 Pasupu (Turmeric Powder) : 1 tsp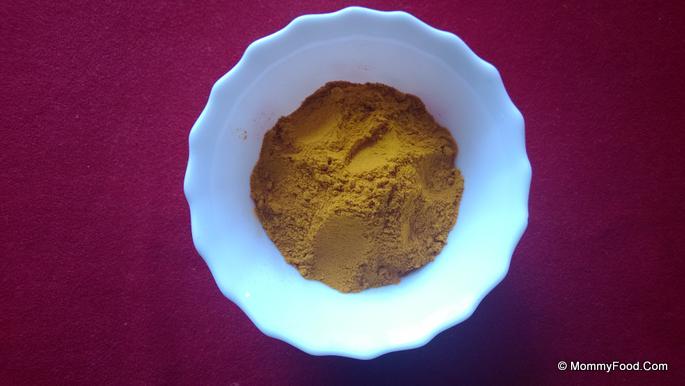 Allam Velulli Paste (Ginger Garlic Paste) : 4 tsp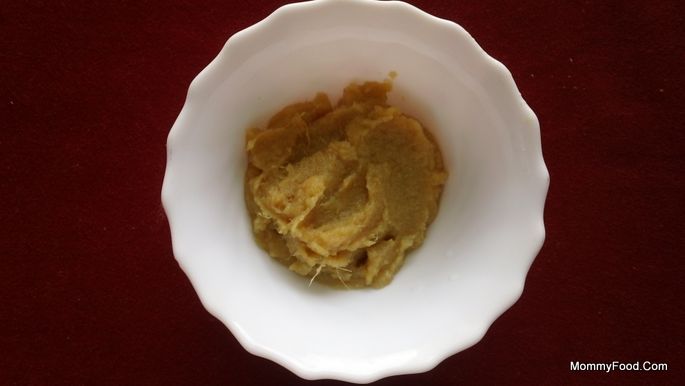 Ullipaya, Pachimirapa (Onion, Green Chillies) : 1 Small, 3 or 4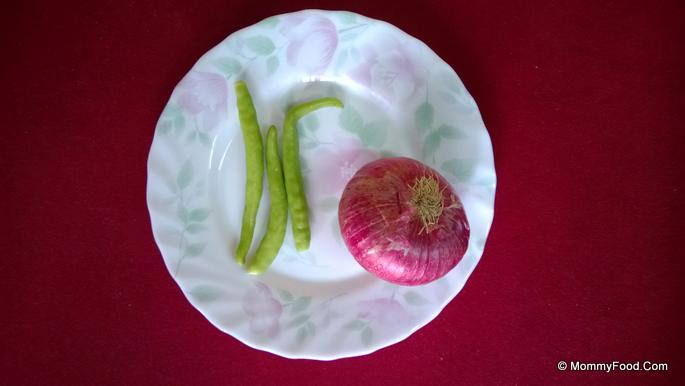 Kothimeera, Pudina (Corriander Leaves, Mint Leaves) : 1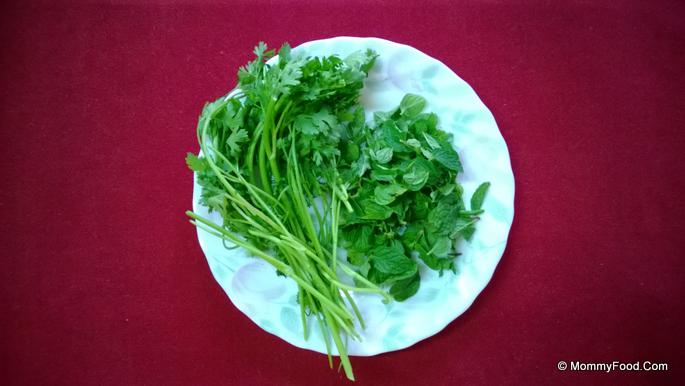 Jaji Kayi (Nutmeg) : 1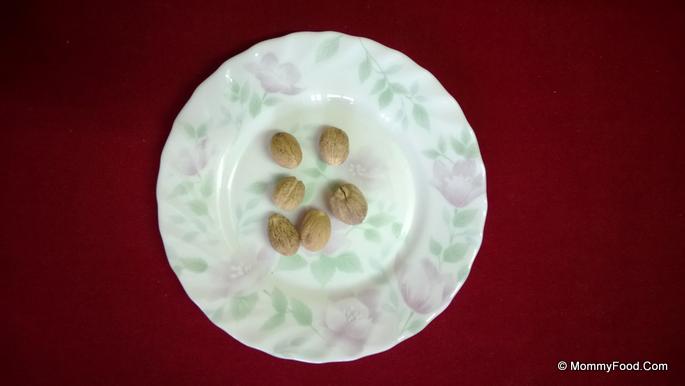 Marathi Moggu (Dried Capers) : 5 or 6

Japatri (Mace) : 2 or 3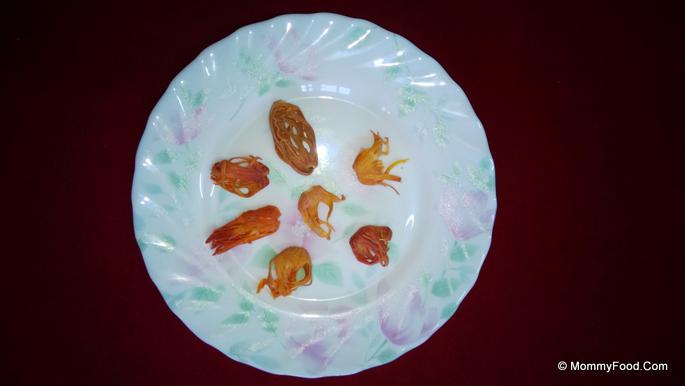 Anasa Puvvu (Star Anise) : 2 or 3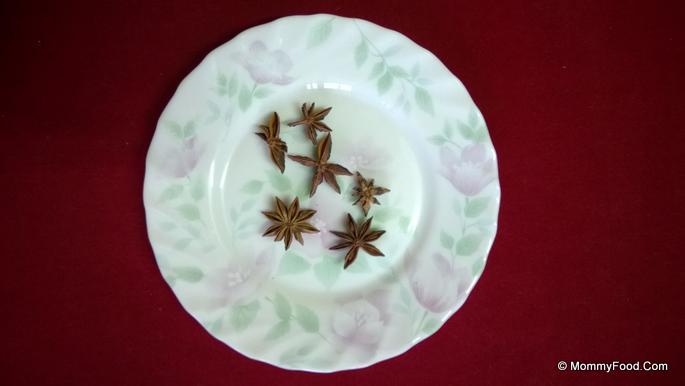 Nalla Yelukalu (Black Cardamom) : 3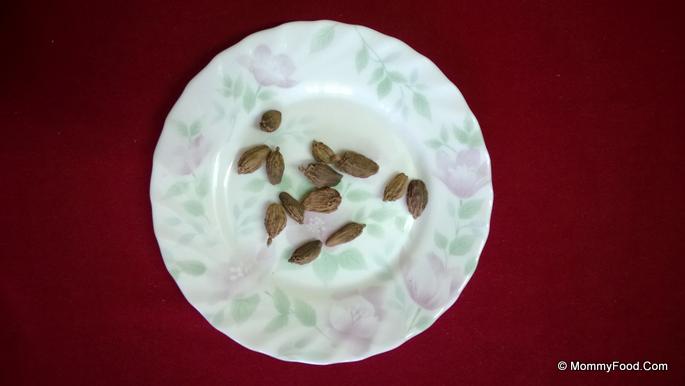 Toka Miriyalu (Long Pepper) : 10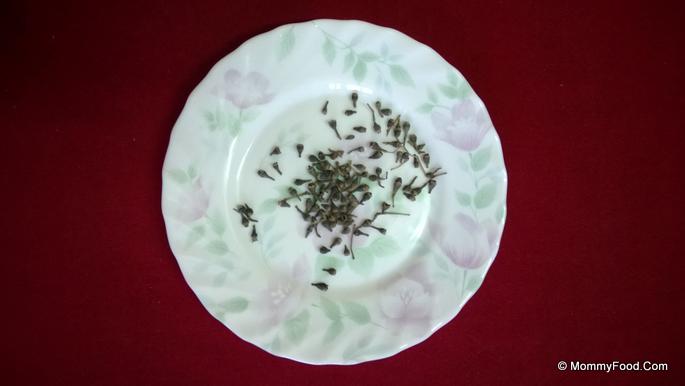 Biriyani Aaku (Bay Leaf) : 2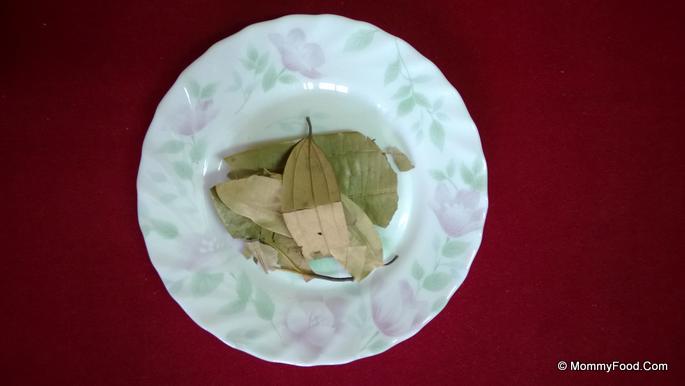 Lavangalu (Cloves) : 15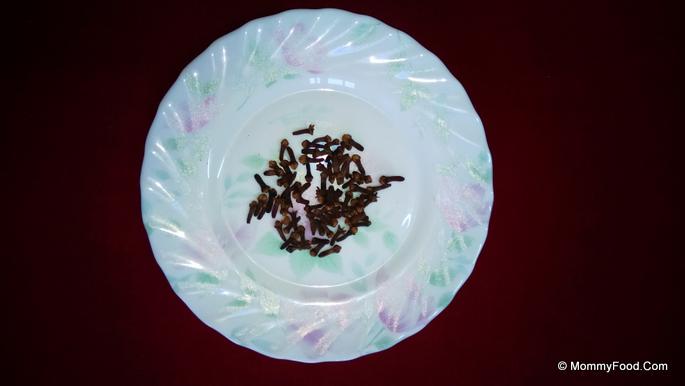 Yelukalu (Green Cardamom) : 5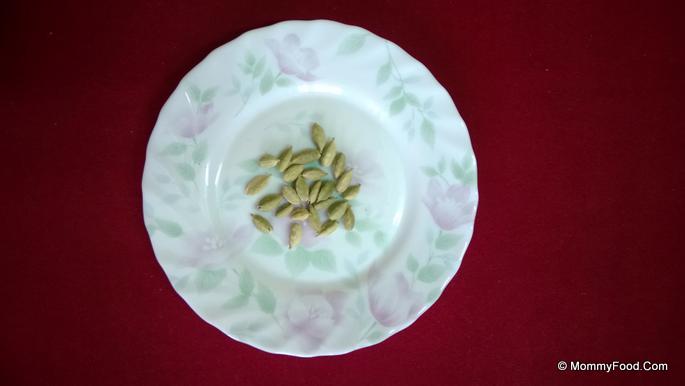 Dalchina Chakka (Cinnamon) : 2 long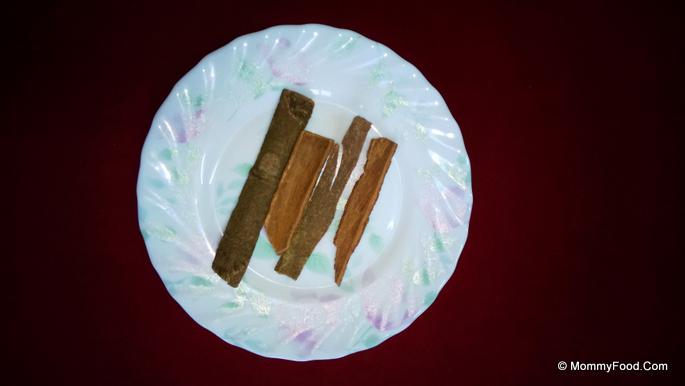 Seemsopu Ginjalu (Shahjeera, Caraway Seeds, Black Cumin Seeds) : 1 tsp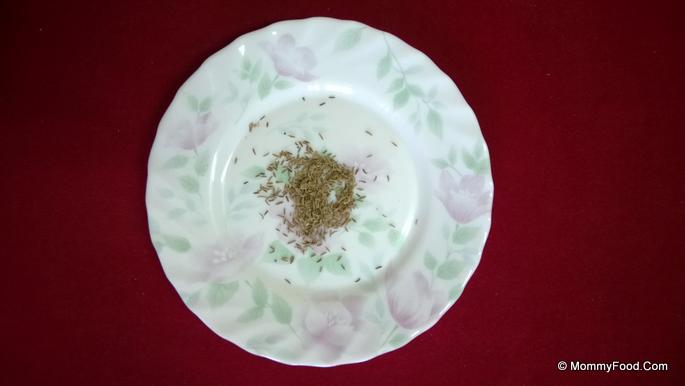 Salt : 4 tsp

Cloth (Kerchief)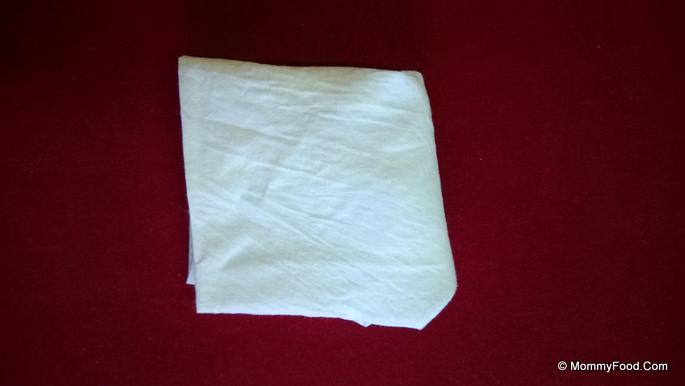 Procedure
Step 1 :
Clean chicken, add 1 tsp add Turmeric Powder, 2 tsp Salt, 2 tsp Red Chilli Powder, 1/2 piece lemon juice, 5 Cloves, 1 Cinnamon, 2 Green Cardamom, 2 tsp Ginger Garlic Paste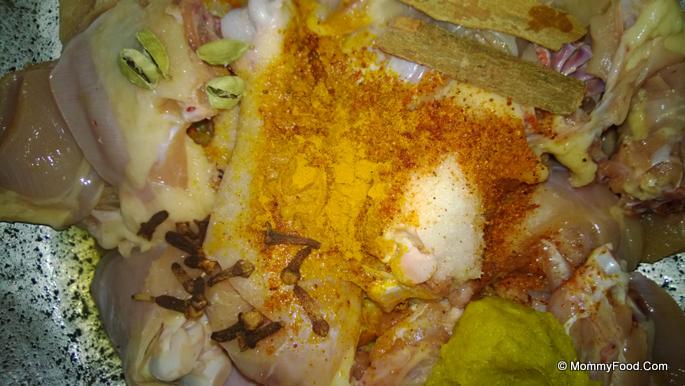 Step 2 : Marinate chicken for 1 hour (best if Refrigerated)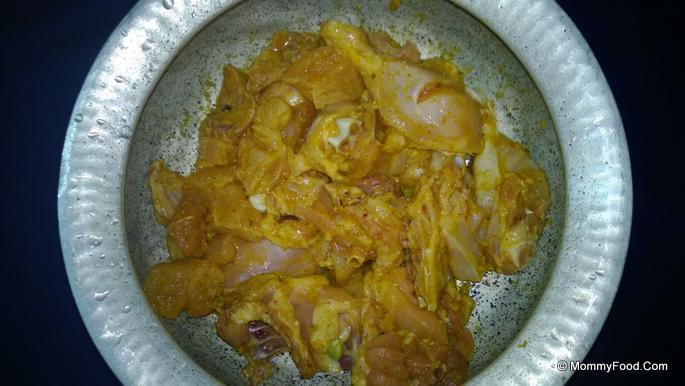 Step 3 : Take 1 Cinnamon, 3 Green Cardamom, 10 Cloves, 2 Bay Leaf, 10 Long Pepper, 3 Black Cardamom, 2 Star Anise, 3 Mace, 5 Dried Capers, 1 Nutmeg, 1 tsp Caraway Seeds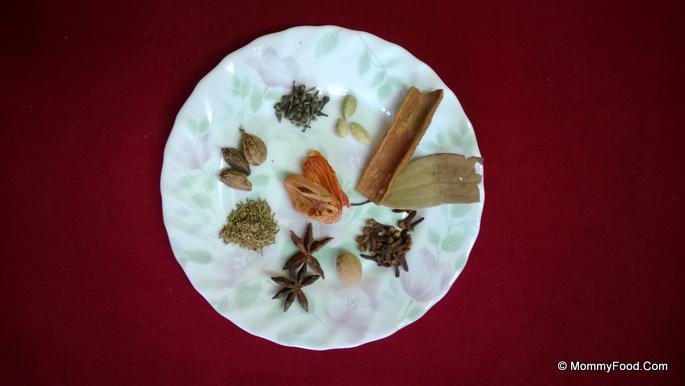 Step 4 : Blend them once (only 1 round)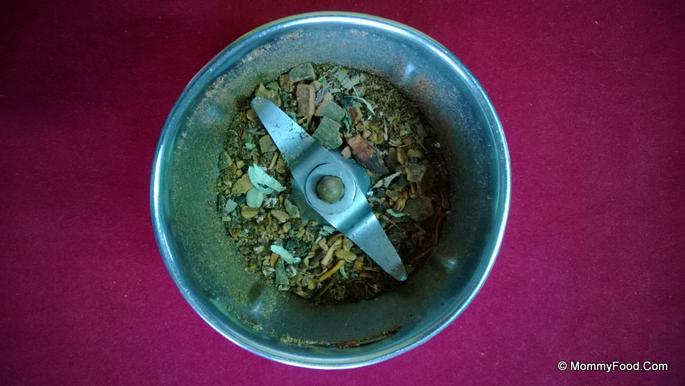 Step 5 : Add the powder to clean cloth and knot it (Muta kattukovali)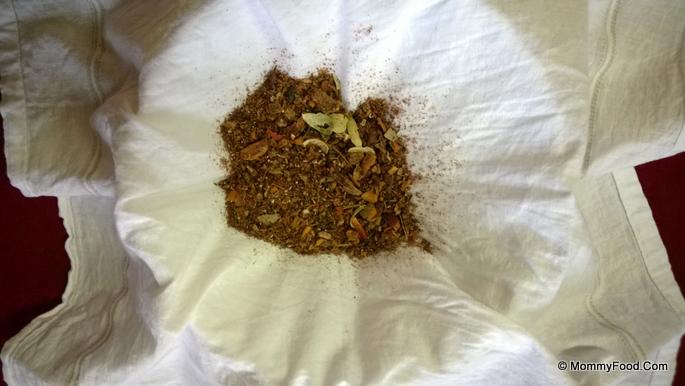 Step 6 : Dip the Masala Cloth in 1 1/4 litre water to boil for 10 to 15 min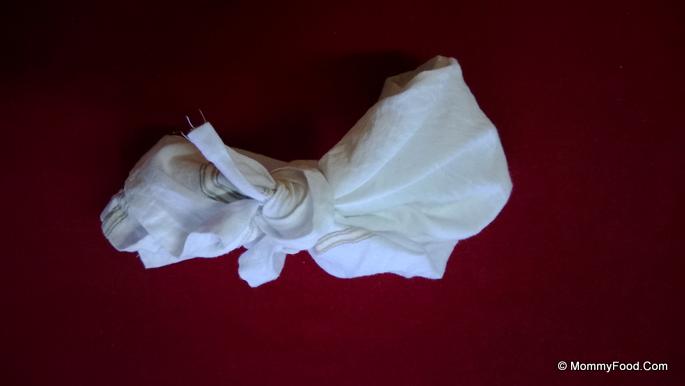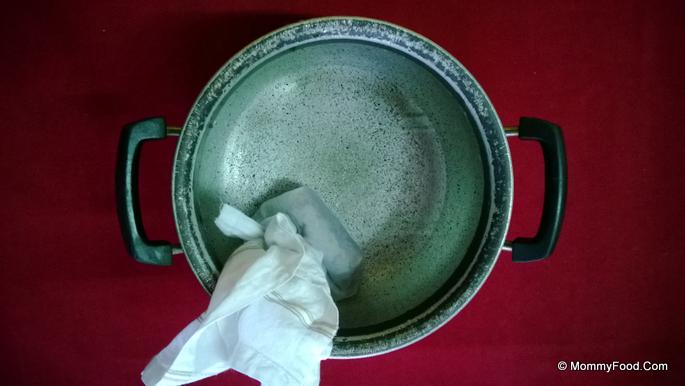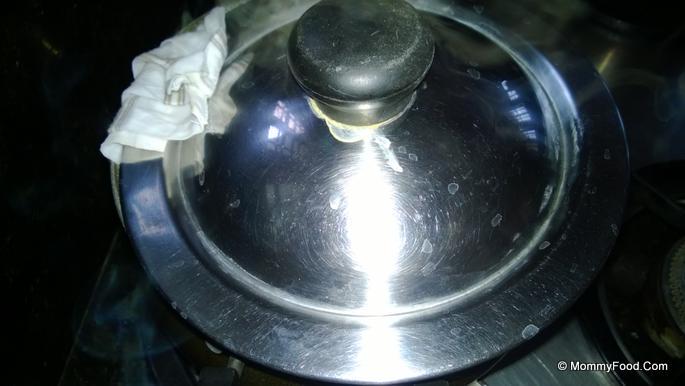 Step 7 : Cook Marinated Chicken till water is evaporated in low flame (Do Not Add Water)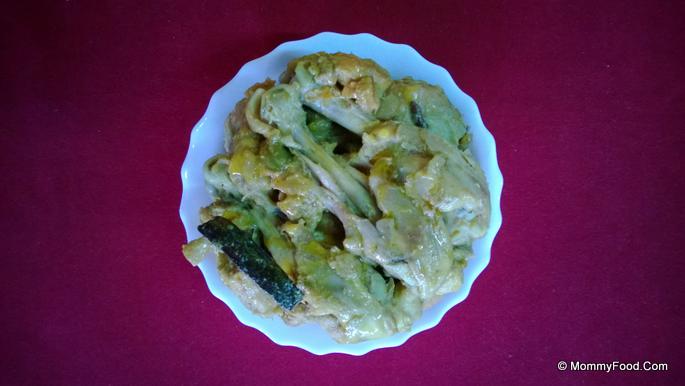 Step 8 : Slice Onions, Corriander Leaves and Green Chillies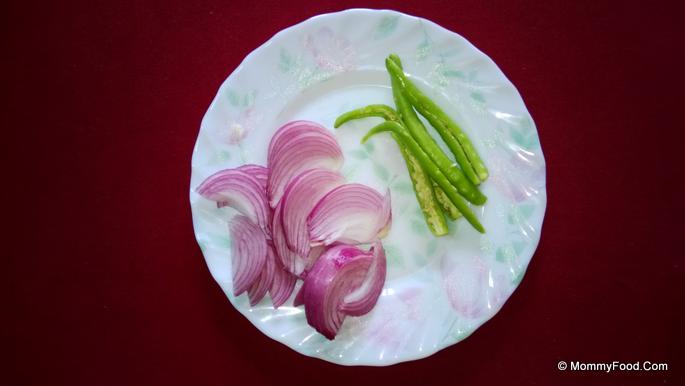 Step 9 : Clean 1/2 kg rice, Add 2 tsp Ghee in Pressure Cooker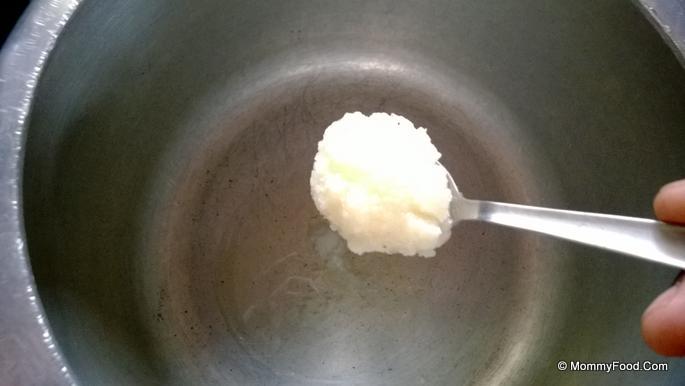 Step 10 : Fry Sliced Onions and Green Chillies in Ghee till light golden colour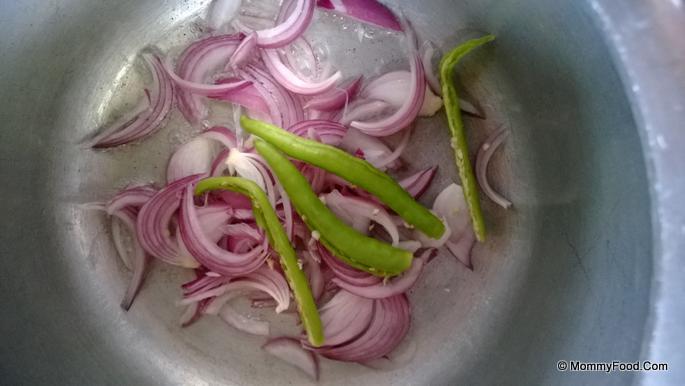 Step 11 : Add 2tsp Ginger Garlic paste in fried onions, green chillies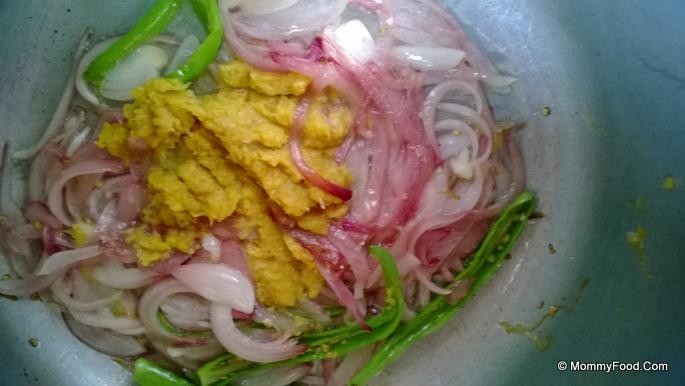 Step 12 : Add Corriander Leaves and Mint Leaves in cooker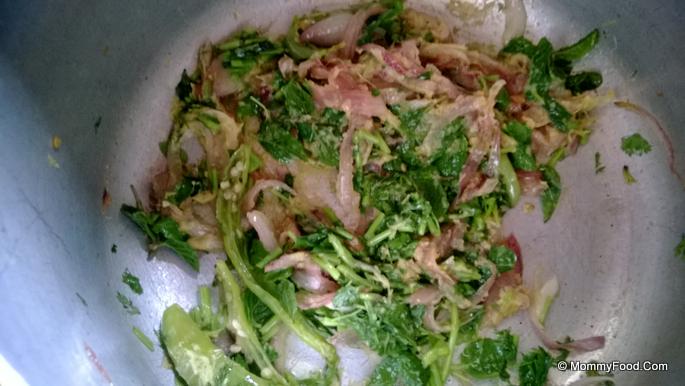 Step 13 : Now Slowly add Clean Rice to the cooker, mix it well for 2 min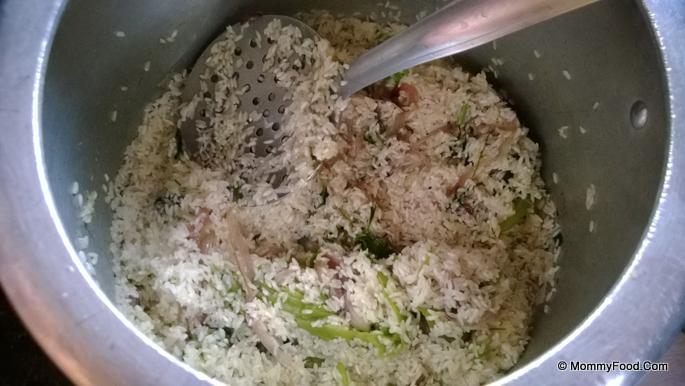 Step 14 : Add Cooked Chicken to rice, mix it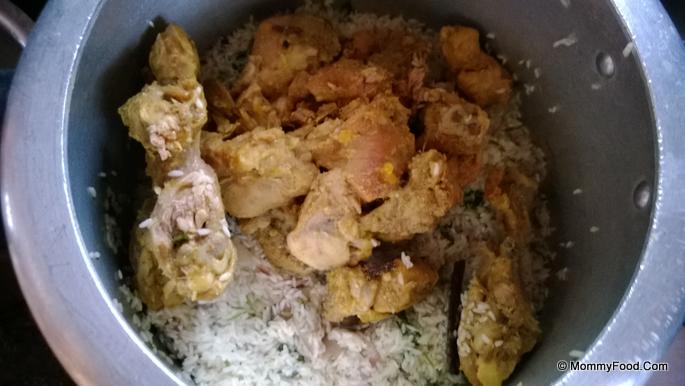 Step 15 : Remove and Squeeze Masala cloth, add Masala Water to cook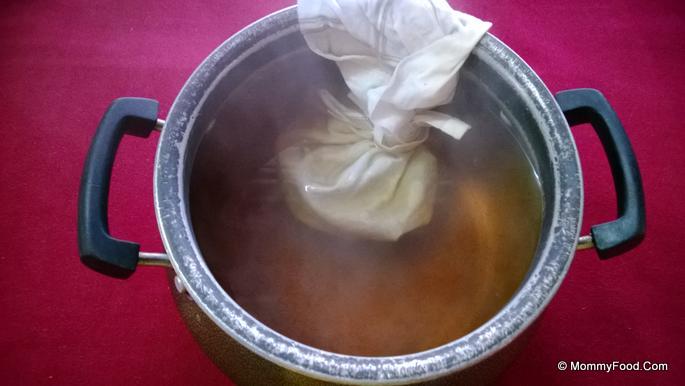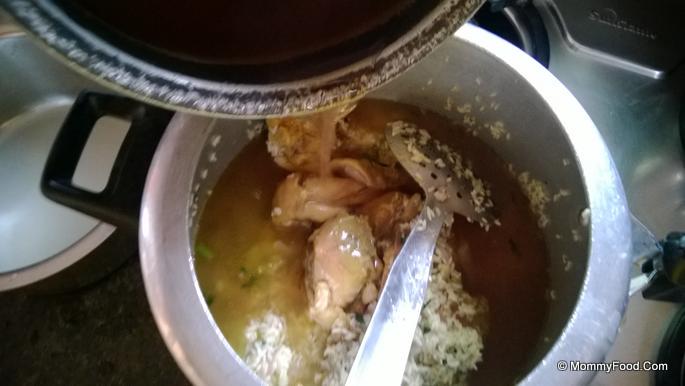 Step 16 : Taste if salt is sufficient and add if necessary, close it in high flame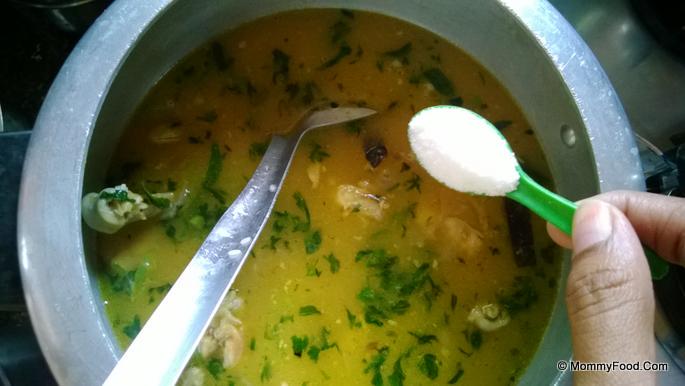 Step 17 : After 1 Whistle, off the flame before second whistle is about to come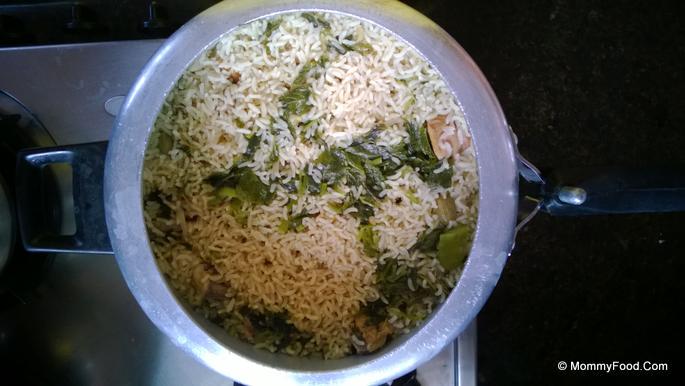 SERVES 4, Very Tasty, Mildly Spicy Chicken Biryani is ready to serve, have it to your hearts content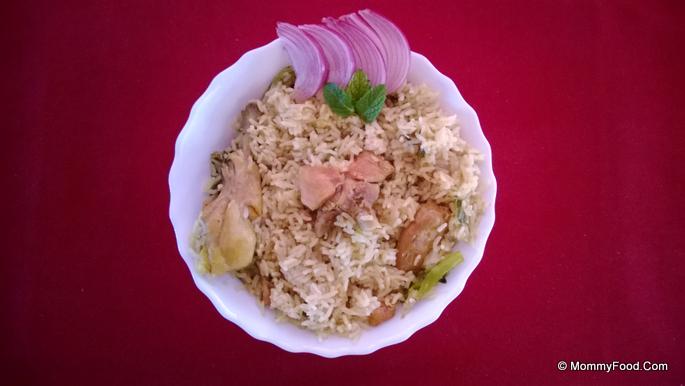 As with many of your requests, we cooked the restaurant style biryani too, the cooking time is slightly longer but its well worth every minute's wait. If you are thinking about which one to choose, we would undoubtedly recommend the SPECIAL CHICKEN BIRYANI VERSION 2.0

Try it and let us know. Click the image below to see the step-by-step procedure.