Corn Spring Roll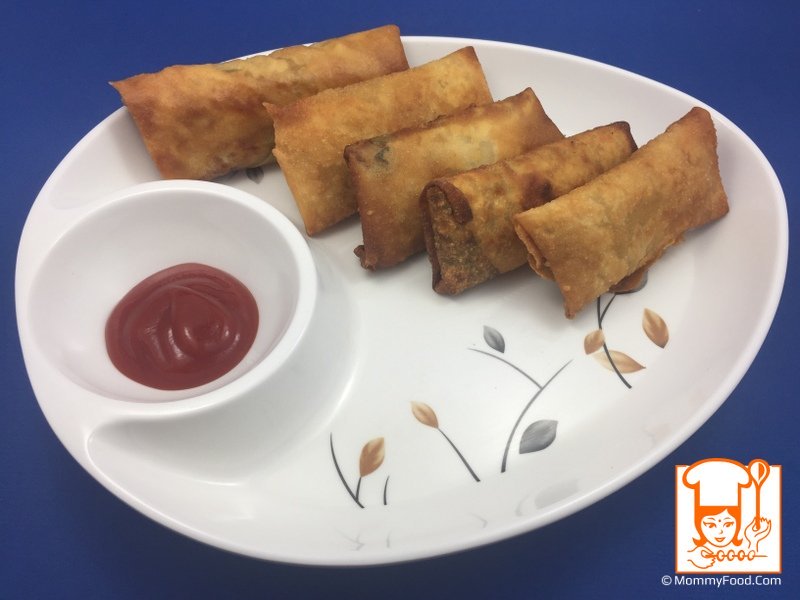 Spring roll is a delicious, crispy starter. It is made with a thin dough sheet, with the fillings rolled inside and deep fried in oil. For stuffing, I have used corn, cabbage and capsicum curry. This is also good as a evening snack.
Preparation time: 15 Minutes
Cooking time: 20 Minutes
Course: Starter
Yield: 9-10 Rolls
1 Bowl measurement: 250ml
Ingredients
Sweet corn: 1 Bowl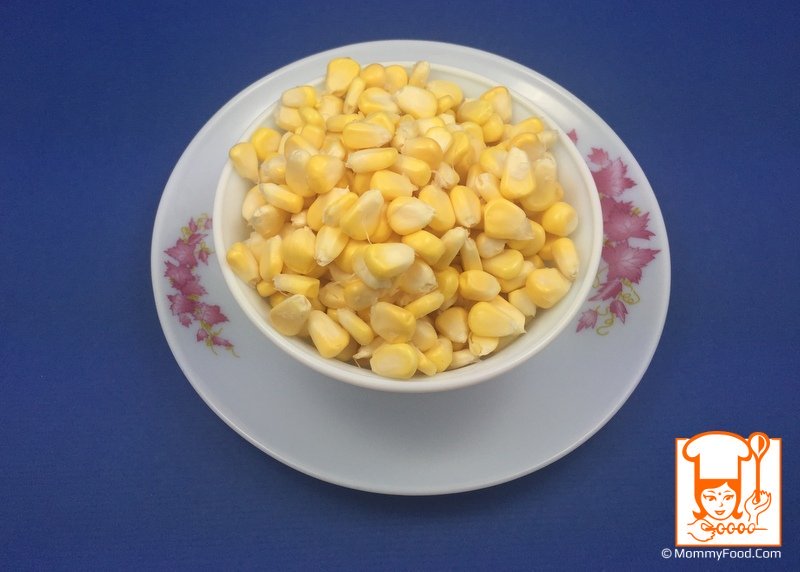 Capsicum sliced: 1/2 Bowl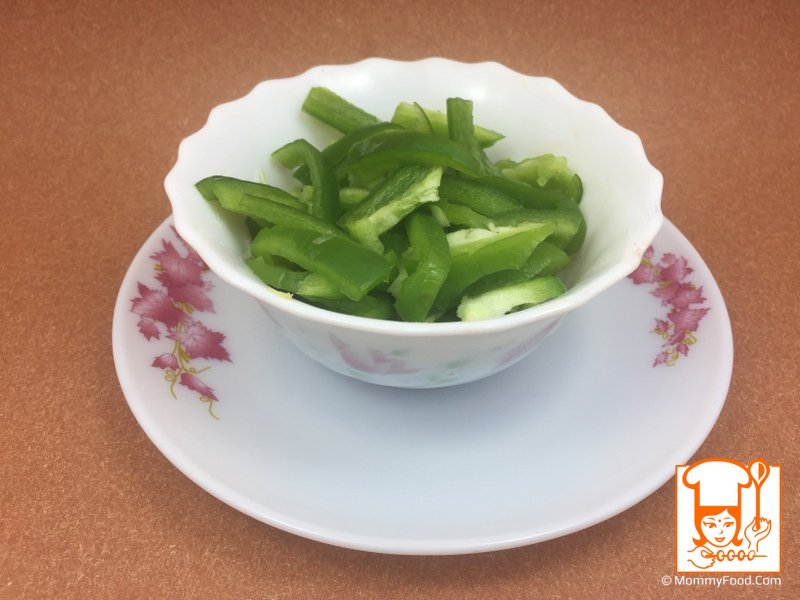 Cabbage sliced: 1/2 Bowl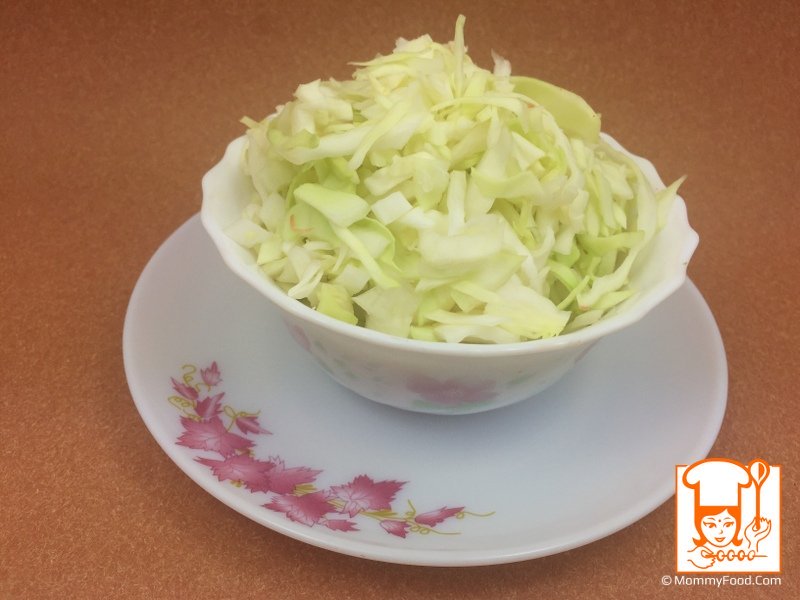 Chopped onion: 1/2 bowl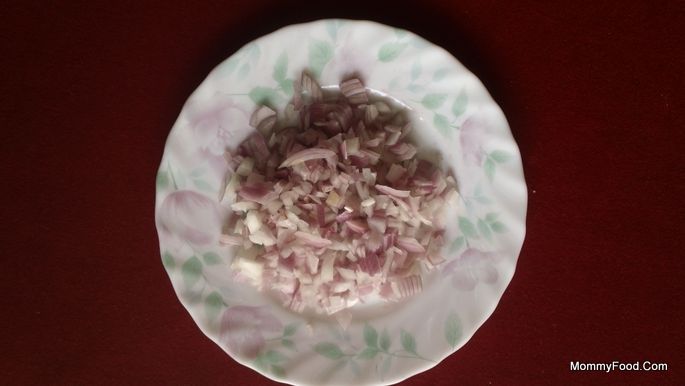 Green chillies chopped: 1 or 2 and few curry leaves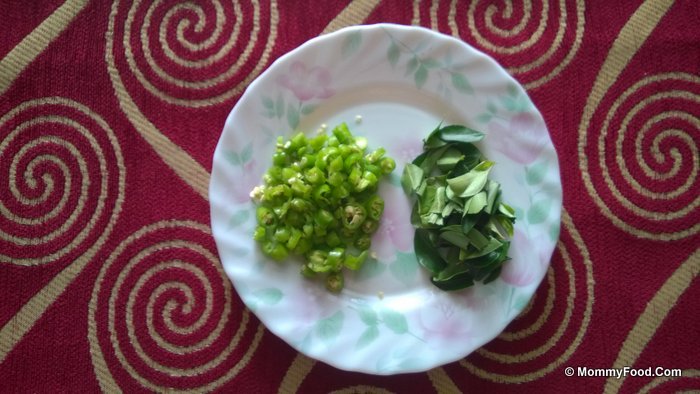 Turmeric powder: 1/4 tbsp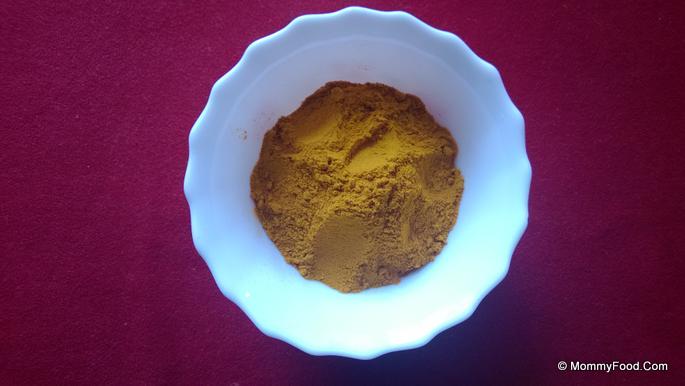 Salt: As per taste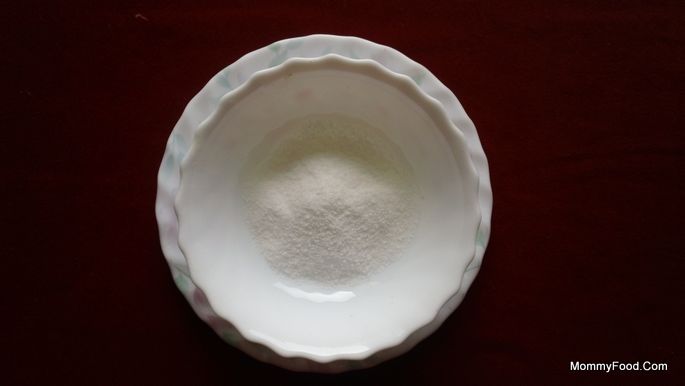 Cumin seeds: 1/2 tbsp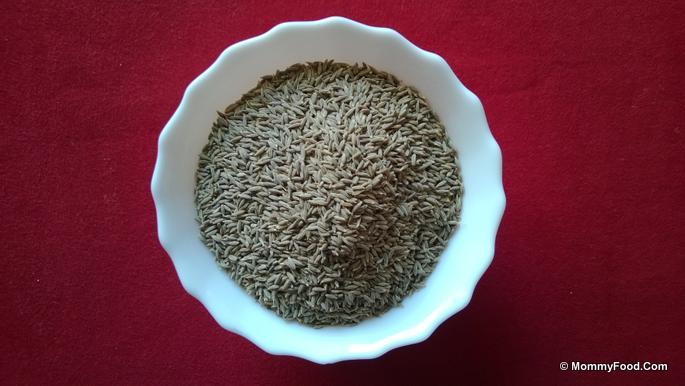 Spring roll sheets (homemade or ready made)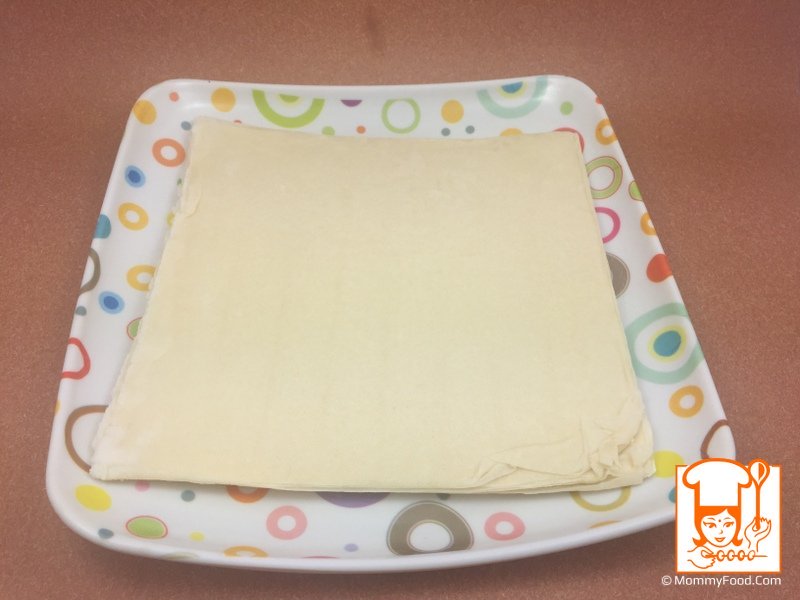 Maida flour: 1 tbsp
Coriander seeds powder: 1 tbsp
Green chilly sauce: 1 tbsp
Black pepper powder: 1/4 tbsp
Oil: To fry

Procedure
Step 1: Cook the corn by adding a little salt to it. Strain excess water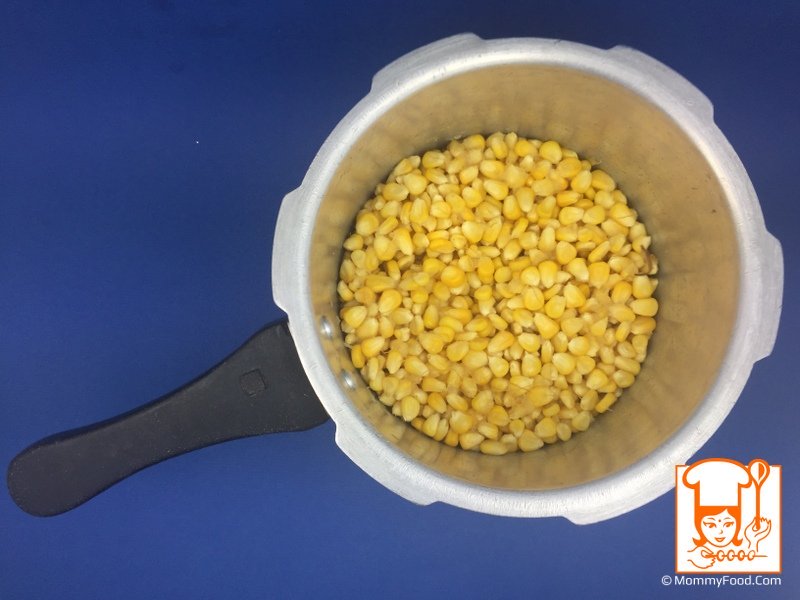 Step 2: Blend it mildly, it should not become paste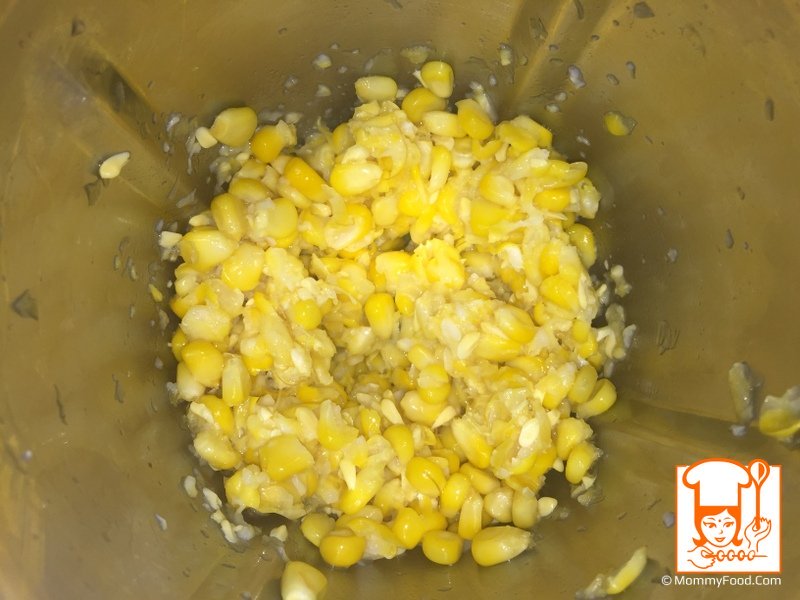 Step 3: Preheat 2-3 tbsp oil in a pan, when oil is sufficiently hot, saute cumin seeds for 30 seconds (stay in the medium flame)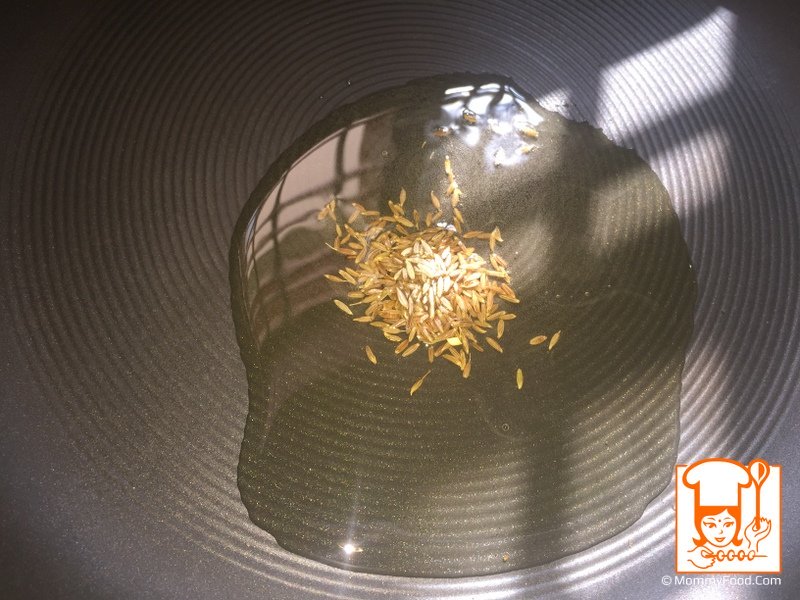 Then add curry leaves,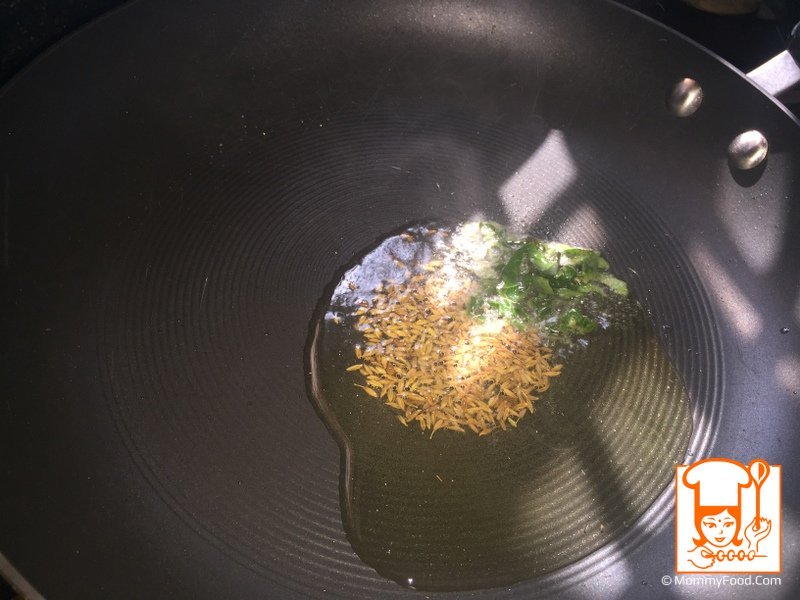 Step 4: Add and stir-fry onions and green chillies for a minute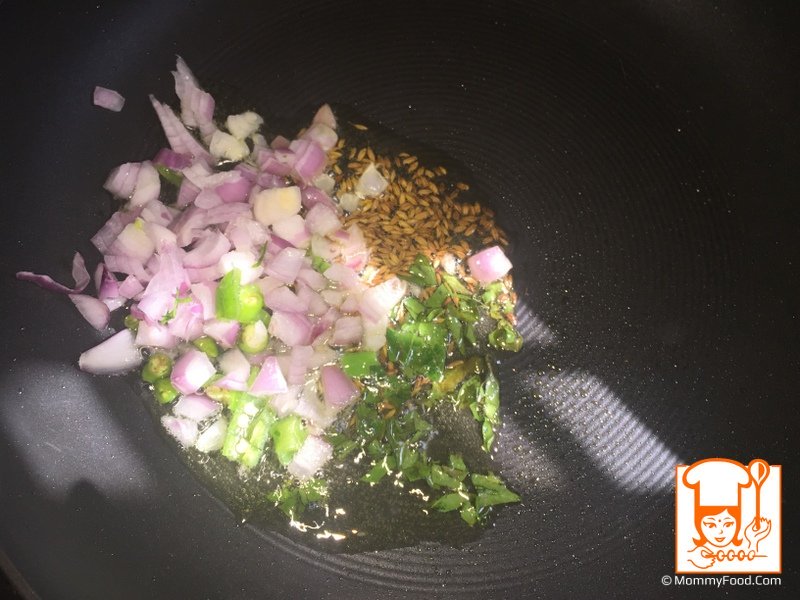 Step 5:
Stir-fry adding
cabbage
slices in it for a minute
Step 6: Stir-fry capsicum slices for a minute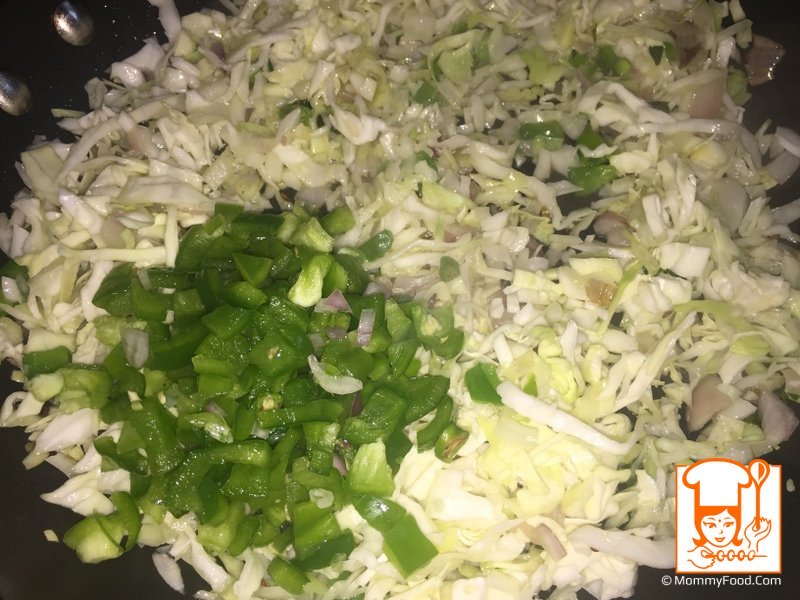 Step 7: Add turmeric powder and salt to it, stir it once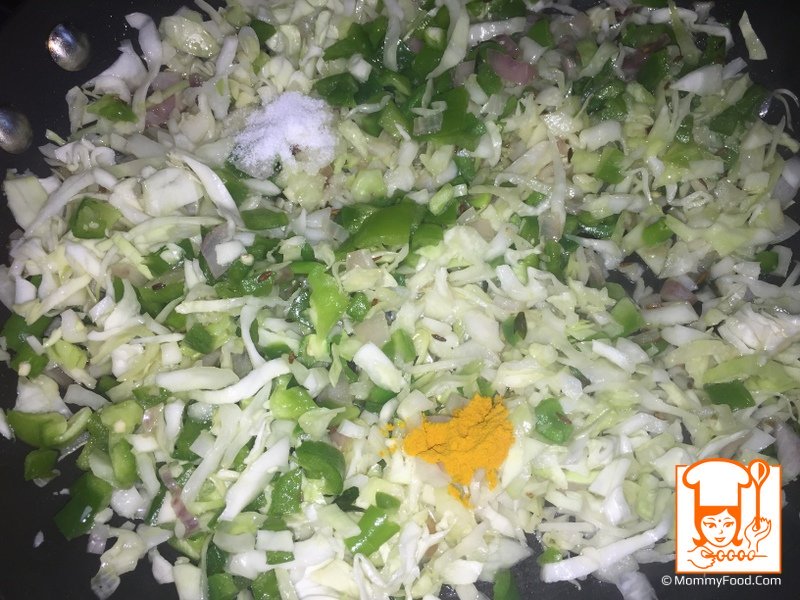 Step 8: Stir-fry adding semi blended corn for 2-3 minutes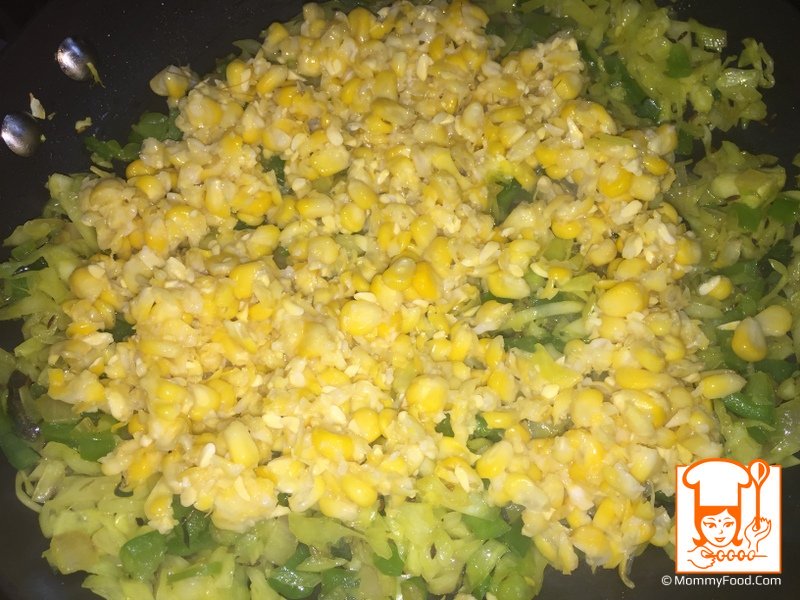 Step 9:
Add
coriander powder
, saute for a minute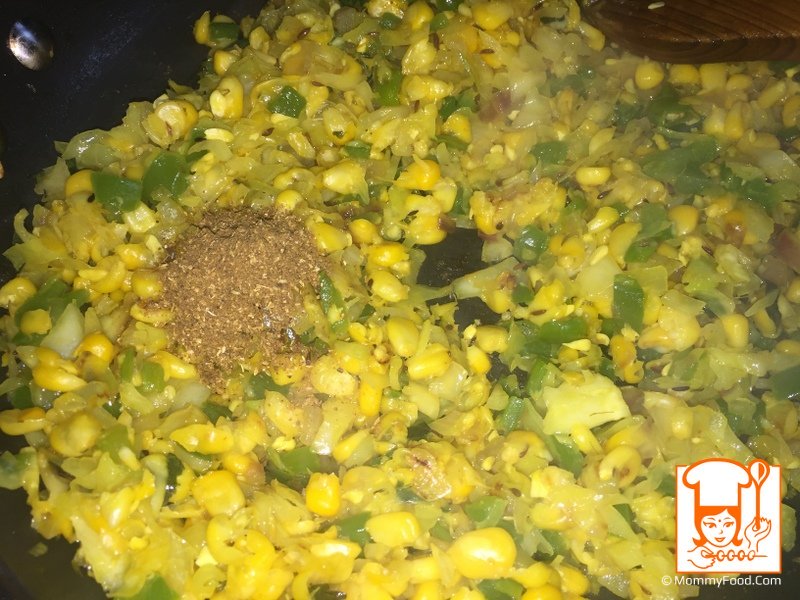 Step 10: Add chilly sauce and saute for a minute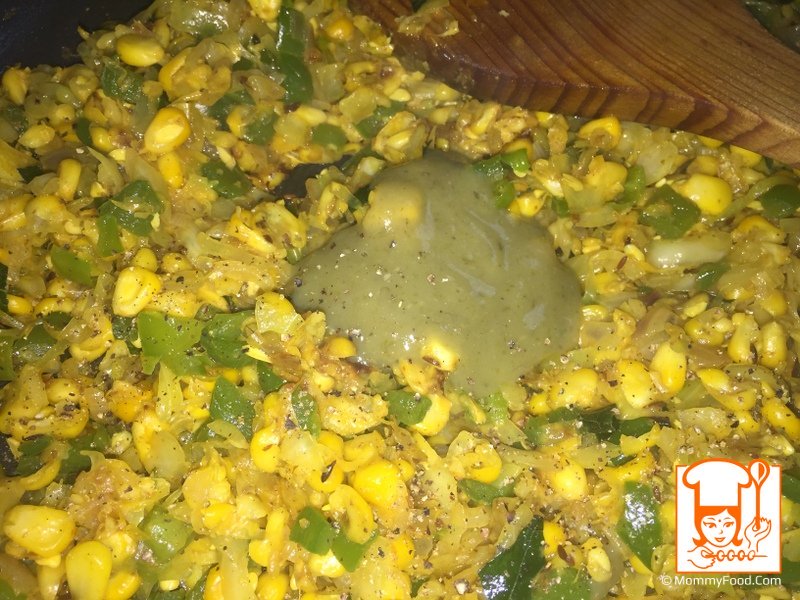 Step 11: Add chopped coriander leaves and saute for 2-3 minutes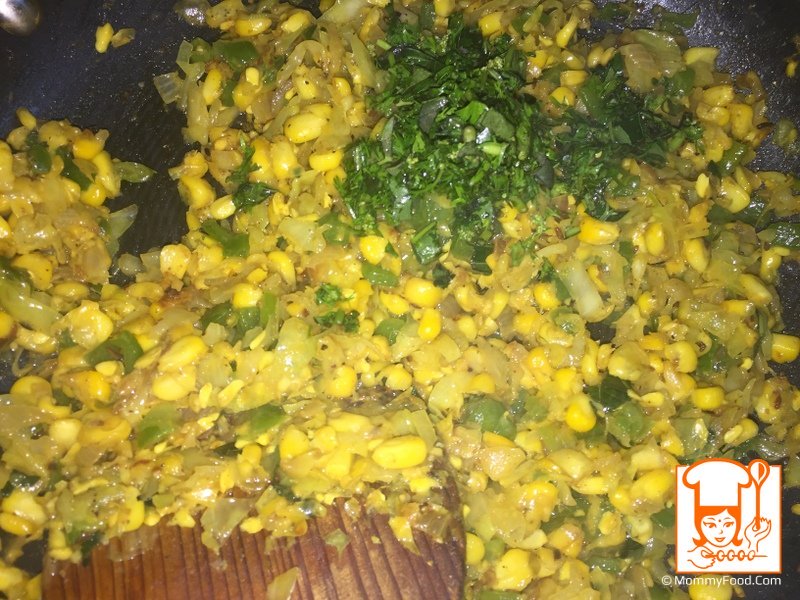 Curry is ready for stuffing. Turn off the flame.

Preparation of spring roll
Add 2 tbsp water to 1 tbsp maida flour for sticking the spring roll edges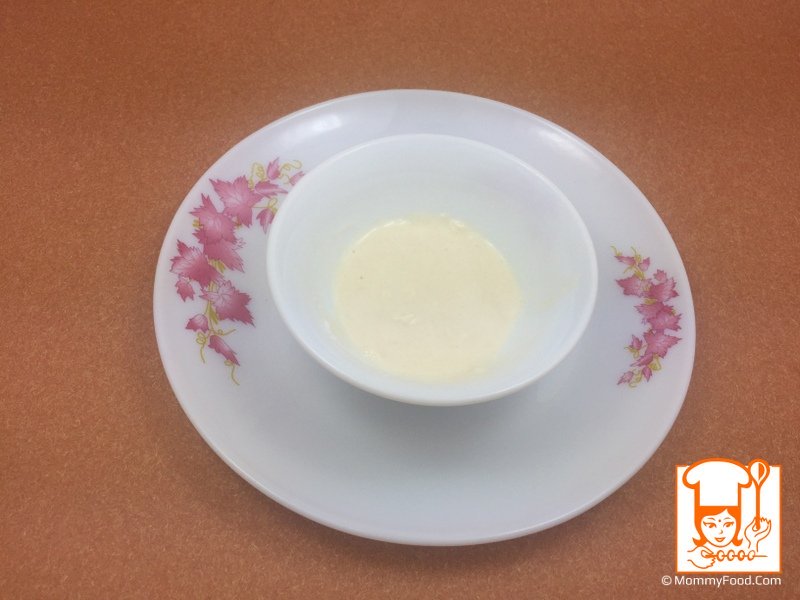 Step 1: In a plate, spread the spring roll sheet


Step 2: Add the corn stuffing to one side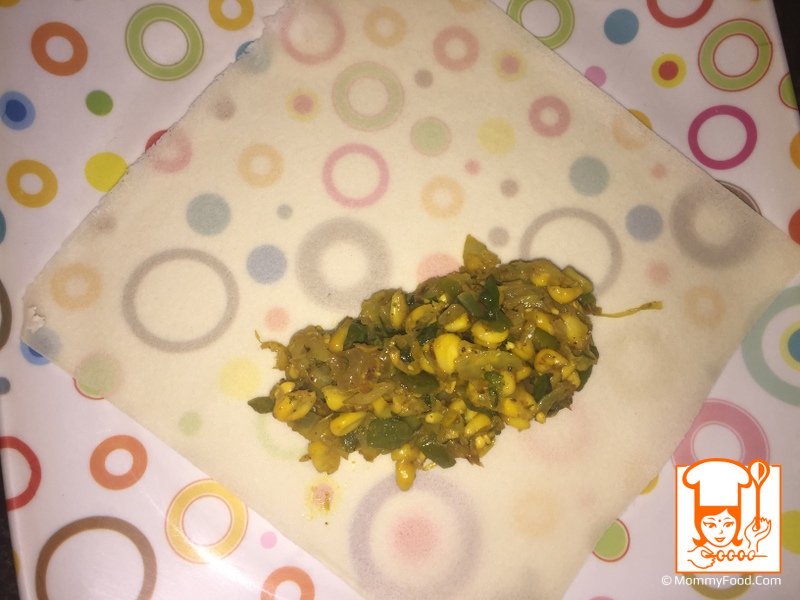 Step 3: Gently close the ends of the strip so that stuffing doesn't come out. Apply little maida paste on your fingertips to stick strips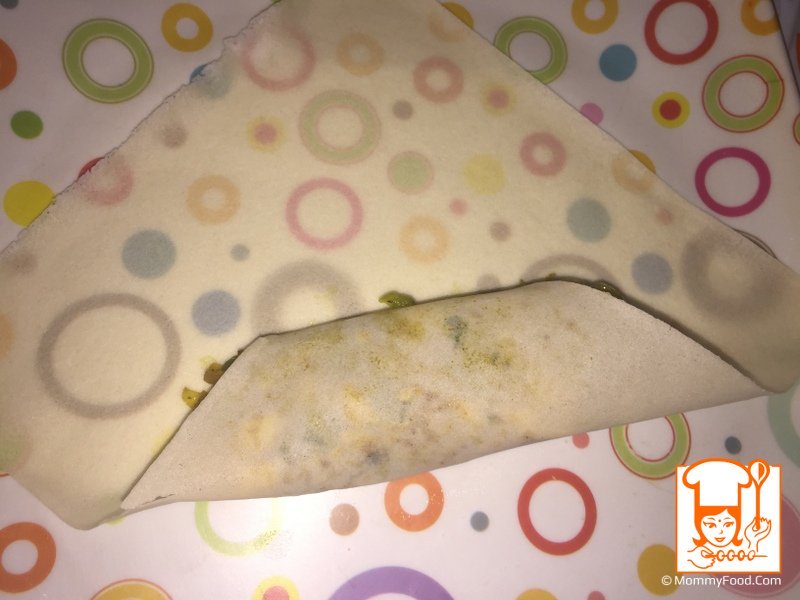 Step 4:
Preheat oil in a frying pan. When oil becomes hot, gently dip the stuffed spring roll strips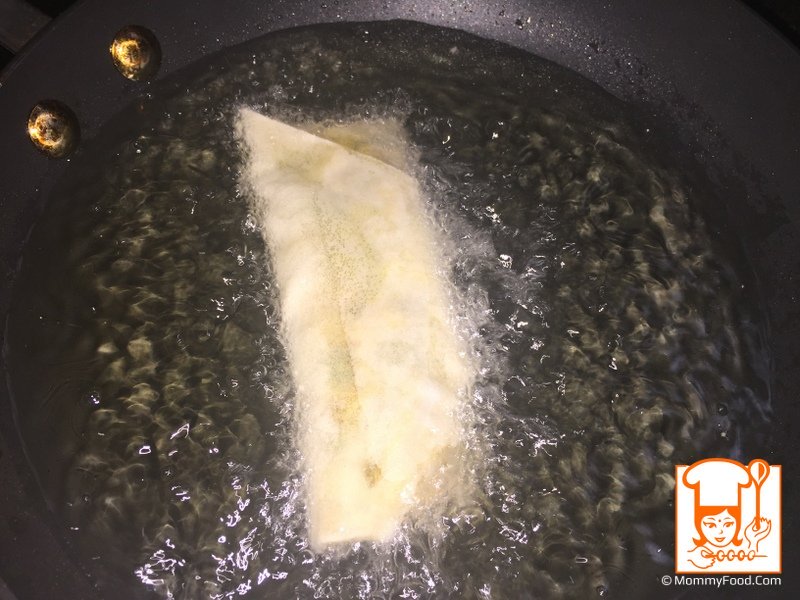 Step 5: Fry them on medium flame till the rolls become golden brown and look crispy (approximately 2-3 minutes)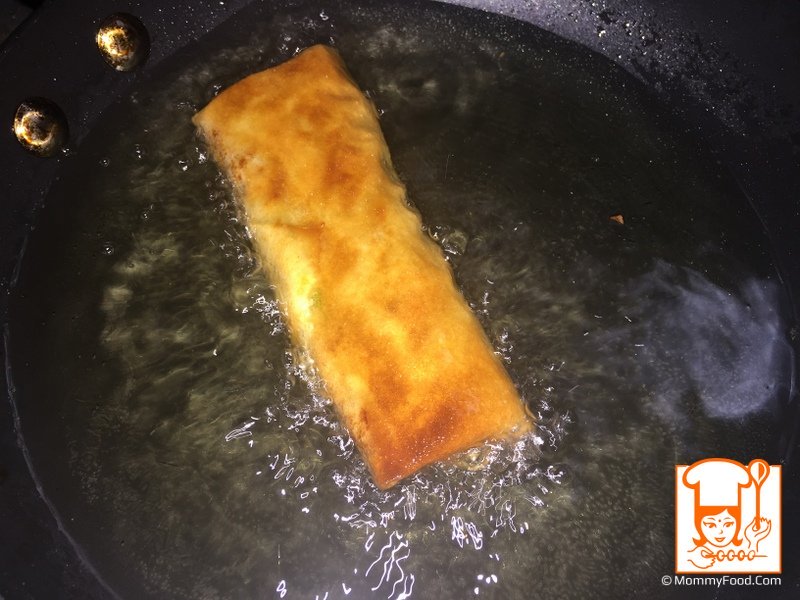 Hot and crunchy corn spring rolls are ready to serve, tastes good with tomato ketchup :)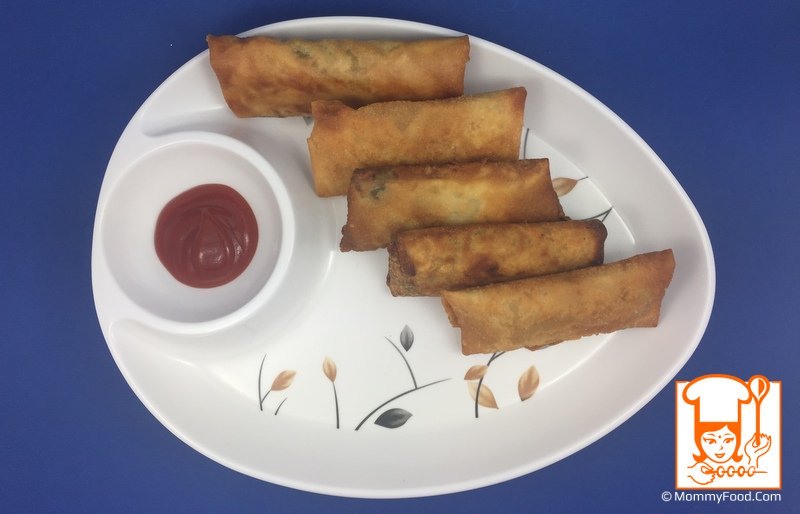 Sri Vara Lakshmi Vratham Naivedyam Recipes