Cauliflower Manchuria | Gobi Manchurian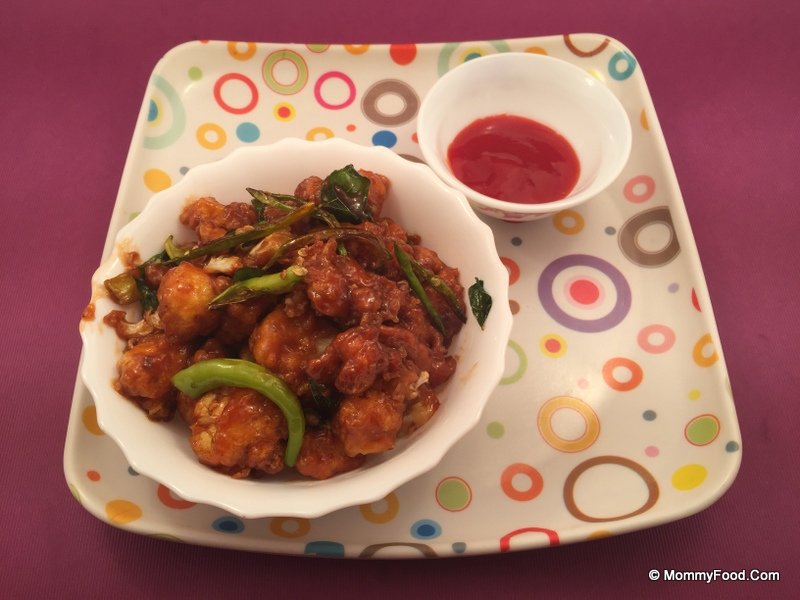 Gobi manchuria is made from cauliflower florets. This recipe is a customized version of the Indo Chinese dish.
This dish tastes good as a starter with soups, noodles and goes well with naans too.
I used a slightly different preparation method and the output was delicious.
Preparation time: 30 minutes
Cooking time: 30 minutes
Course: Starter
Type: Semi-dry
Serves: 3-4
Ingredients
Cauliflower florets: 2 bowls or 250 grams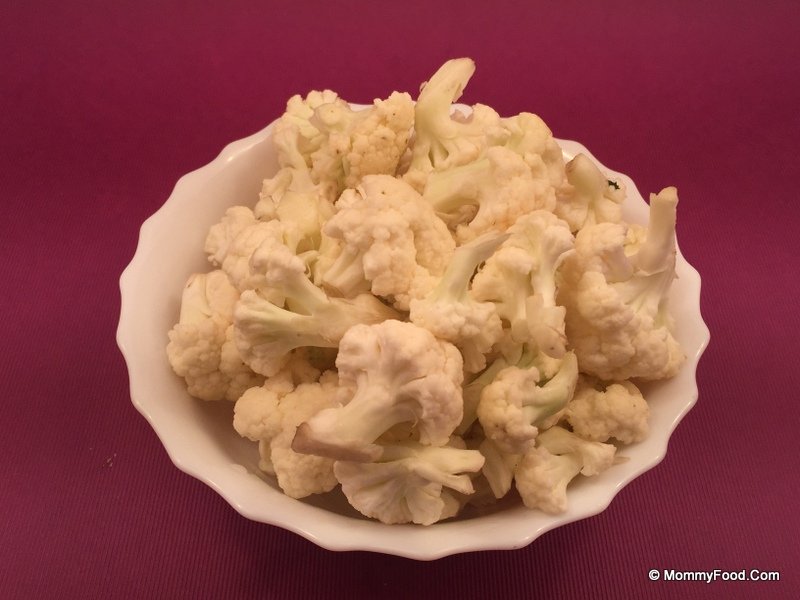 Maida or all purpose flour: 2-3 tbsp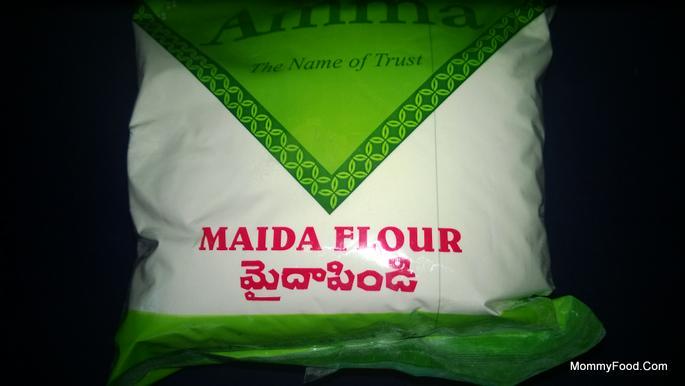 Green chilies, ginger or garlic, curry leaves (Pachimirapa, allam, karivepaku): Few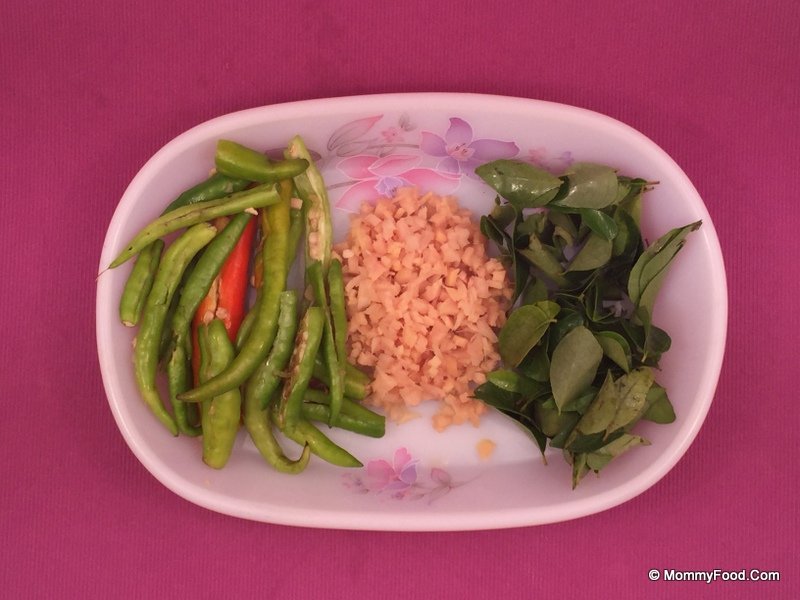 Soya sauce, chilly sauce, tomato sauce: 2 tbsp, 1 tbsp, 3 tbsp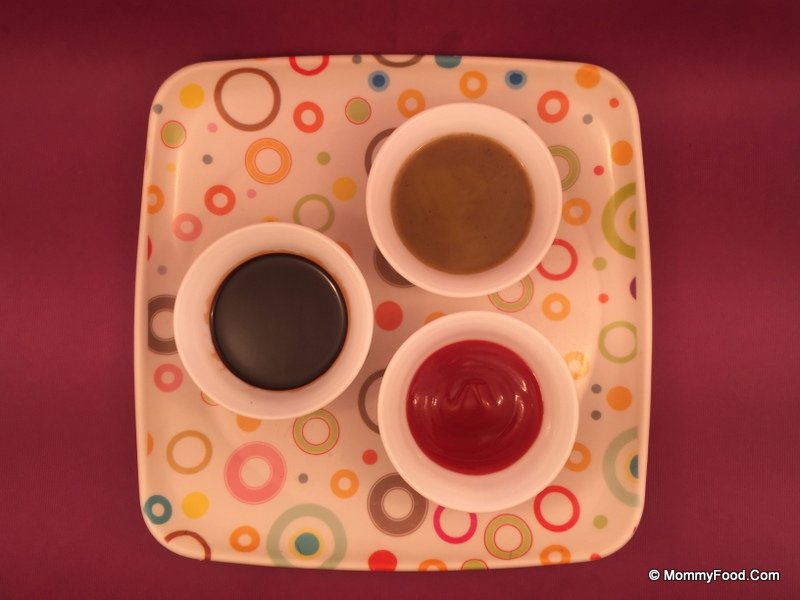 Ginger & garlic (Allam velulli) paste: 1 tbsp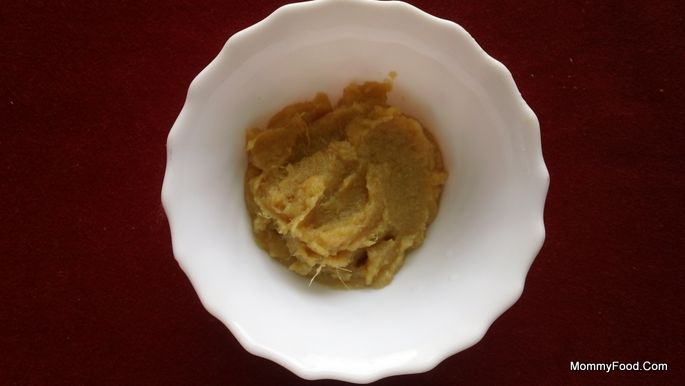 Red chilly powder (Kaaram): 1 tbsp
Salt (uppu): As required
Turmeric powder (Pasupu): 1/2 tbsp
Corn flour: 4-5 tbsp
Oil (Nune): To fry

Procedure
Step 1: First clean the cauliflower florets and make them into size as shown in the picture below. Boil water with added salt then keep cauliflower florets in the salt water for minimum 15 minutes. Drain water and put the florets aside.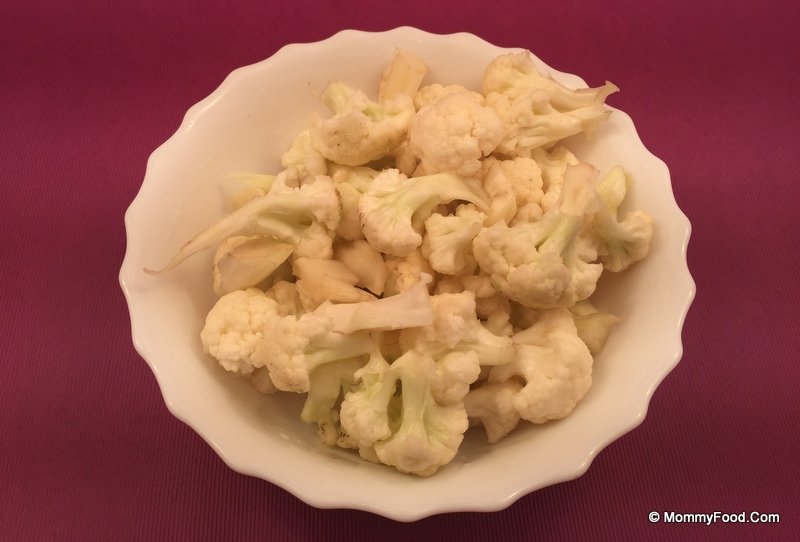 Step 2: Add turmeric powder, 3 tbsp corn flour, 3 tbsp maida (all purpose flour), salt, ginger garlic paste, red chilly powder to cauliflower florets in a mixing bowl by adding 4-5 tbsp water if required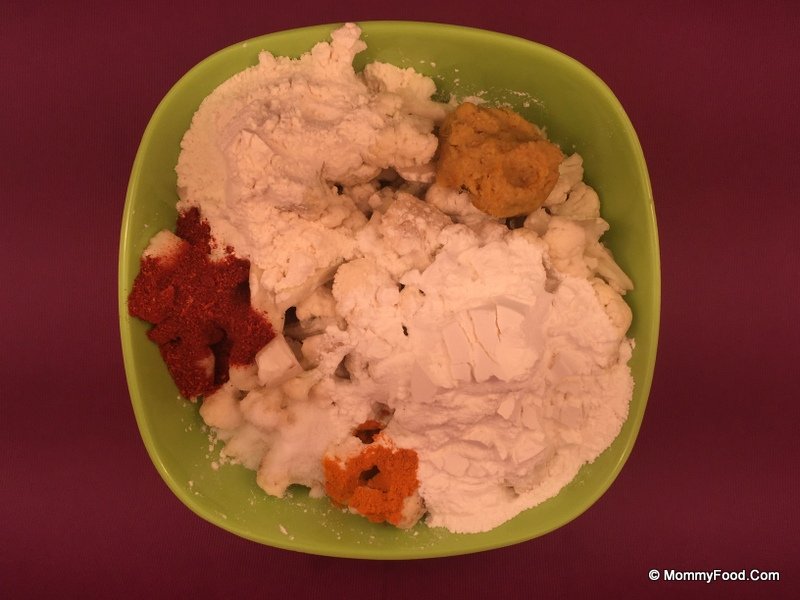 Step 3: Fry in oil under medium flame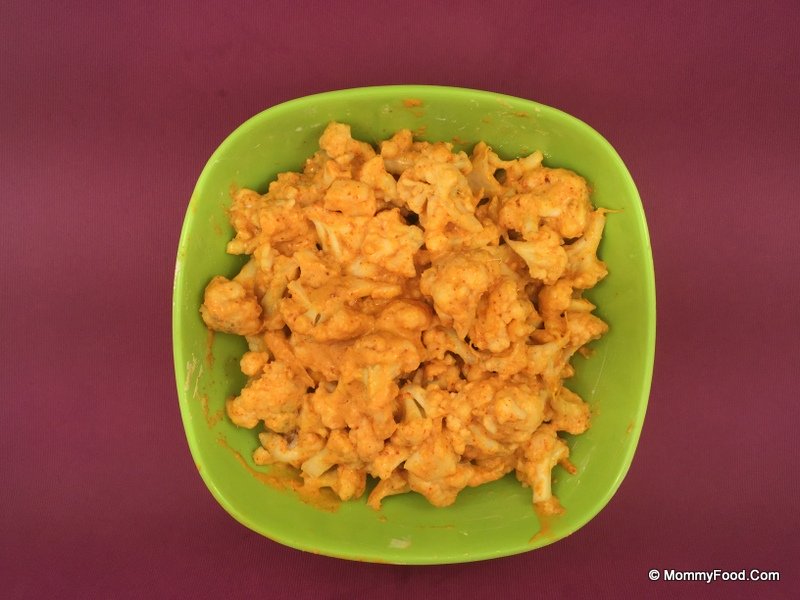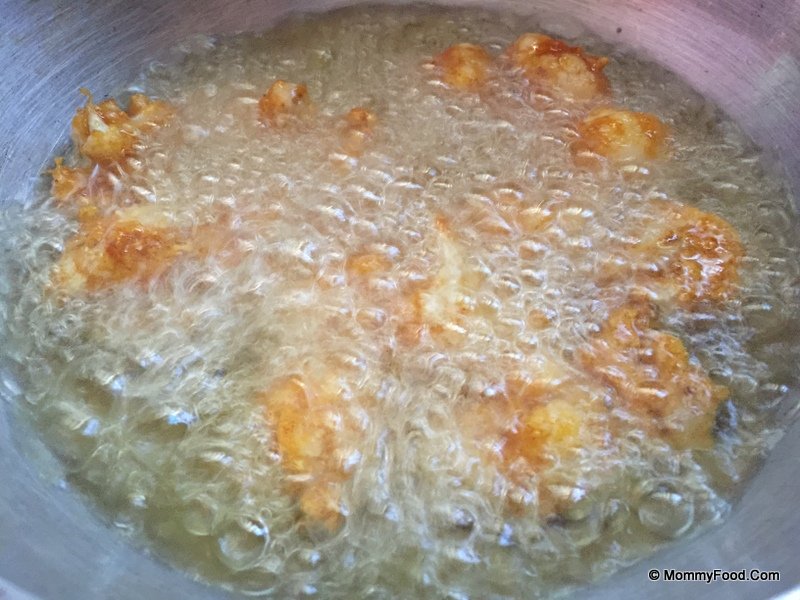 When they turn gloden brown, take them out and keep fried cauliflower florets aside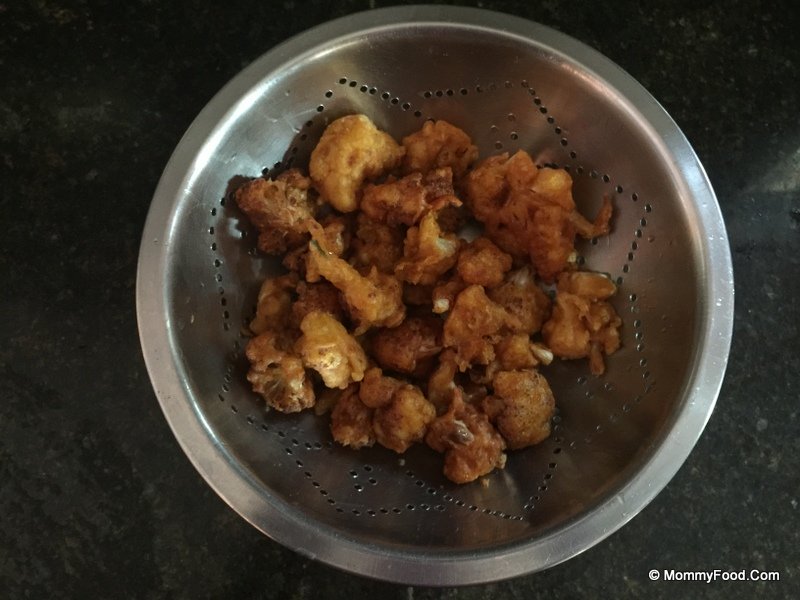 Step 4: Prepare corn starch (add 250 ml water to 1 tbsp corn flour)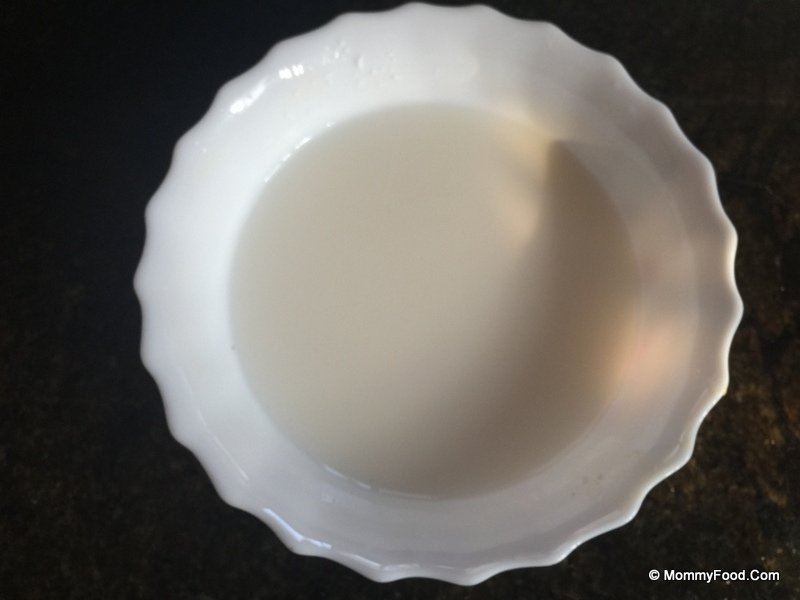 Step 5: Fry green chillies, ginger pieces and garlic, curry leaves with 2 tbsp oil in a pan for a minute in medium flame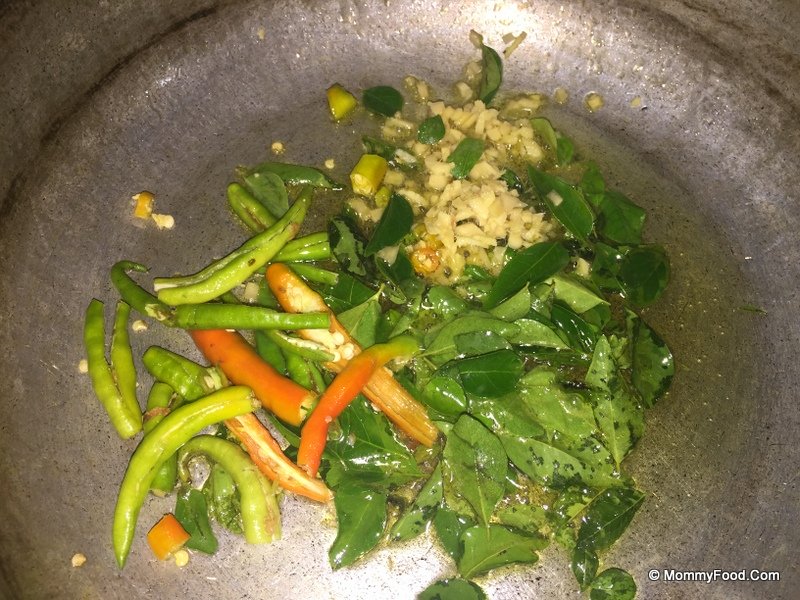 Step 6: Mix 3 tbsp tomato sauce, 2 tbsp chilly sauce, 1 tbsp soya sauce to the corn starch prepared in step 4
Add and mix the mixture into pan and turn to high flame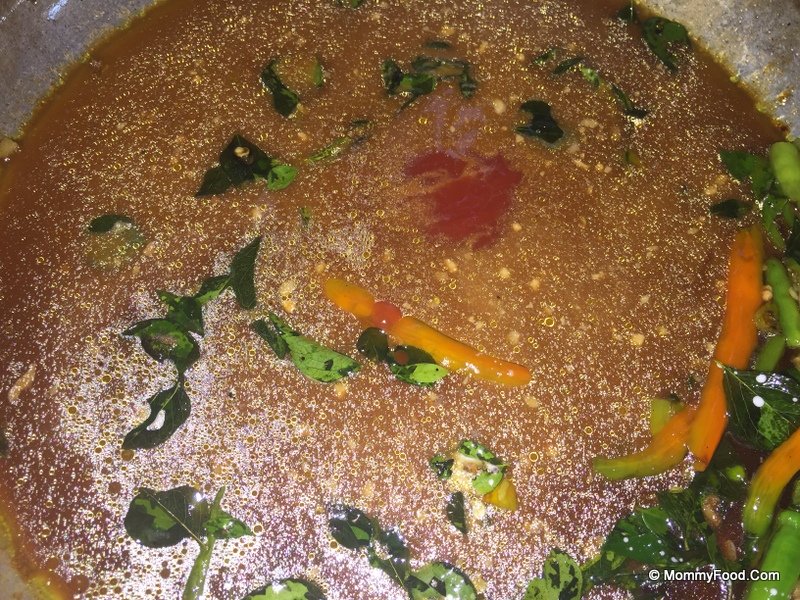 Step 7: When the gravy is boiling add fried florets to it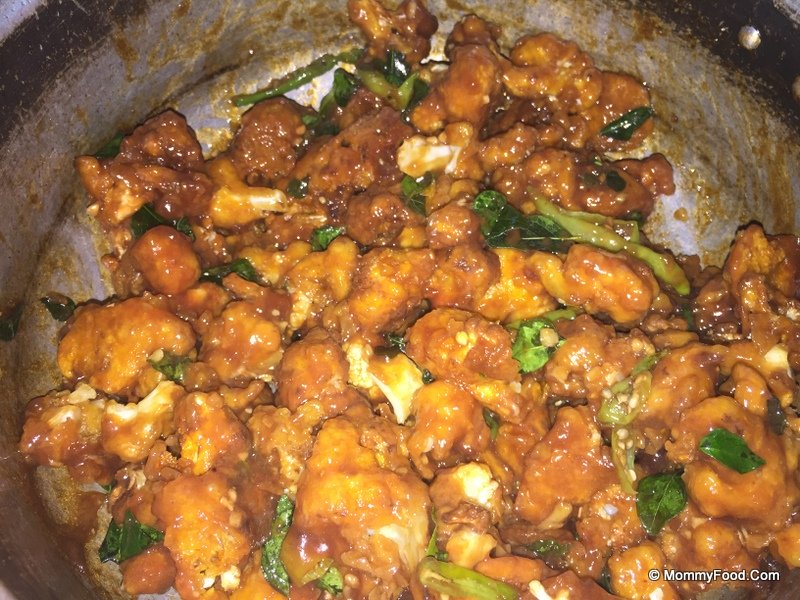 Mix thoroughly and turn off the flame when the required consistency is achieved (when it becomes semi dry)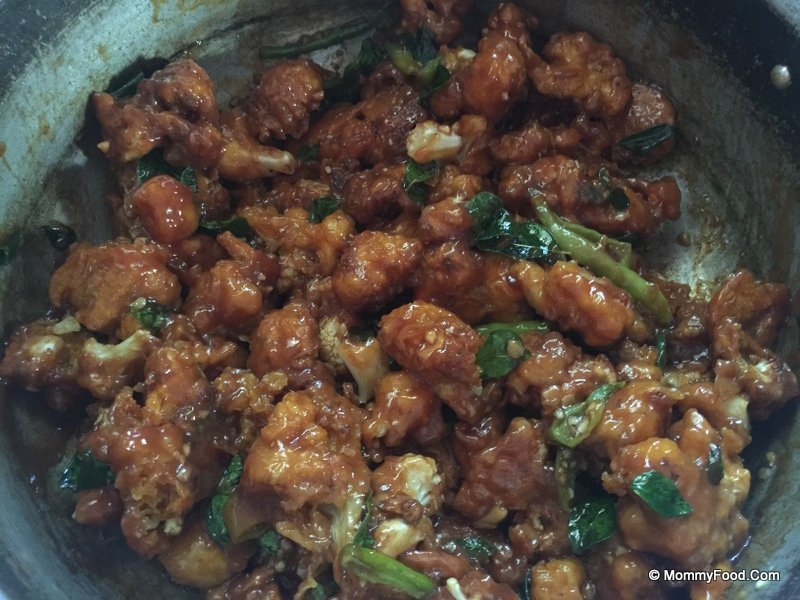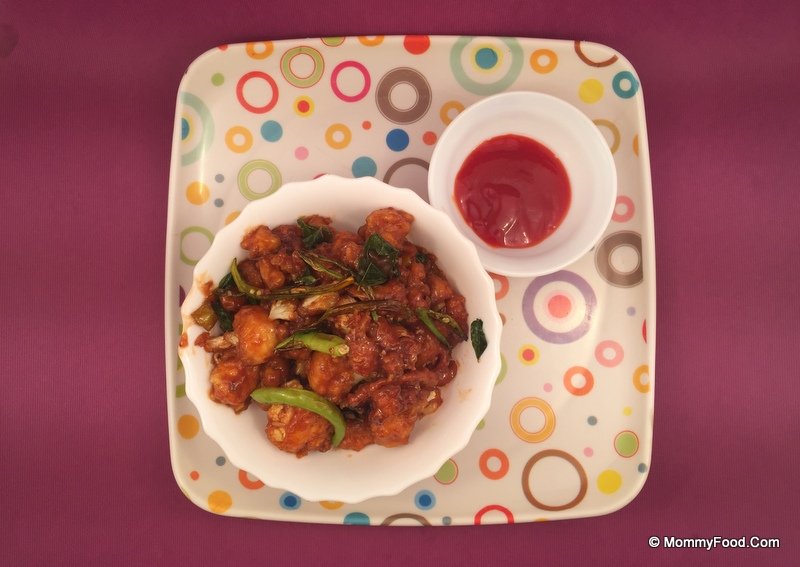 Hot and tasty Cauliflower Manchuria (Gobi Manchurian) is ready to serve :)