Palakura Iguru | Spinach Curry | Palak Recipe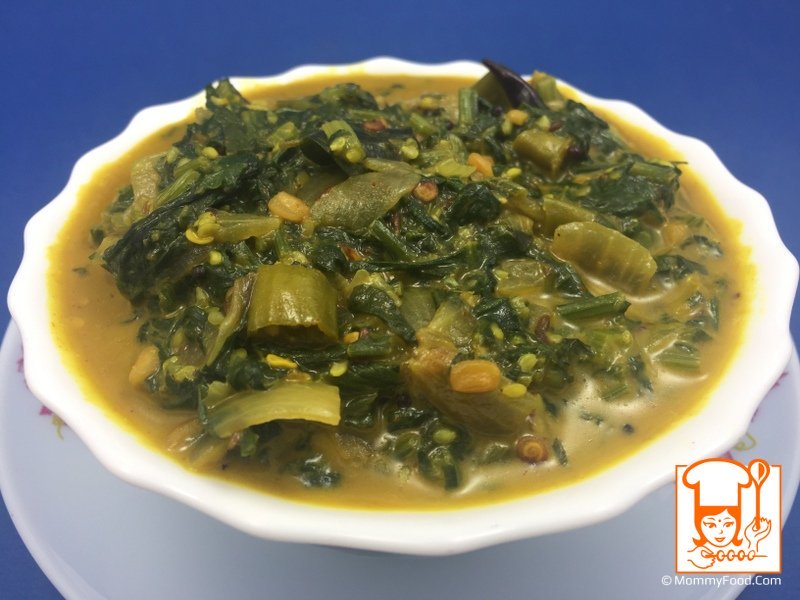 Palakura iguru is a healthy dish prepared with fresh spinach. This is prepared in South India by Telugu people. This is very easy to prepare. This curry is a good combination with roti, pulka, chapatti and steamed rice. Here are the step by step instructions.
Preparation time: 10 Minutes
Cooking time: 15 Minutes
Main ingredient: Spinach
Course: Main
Yield: 1 Bowl / Serves 2-3
1 Bowl measurement: 250 Ml
Ingredients
Spinach (palakura, palak): pack of 2 or 250 grams or 4 Bowls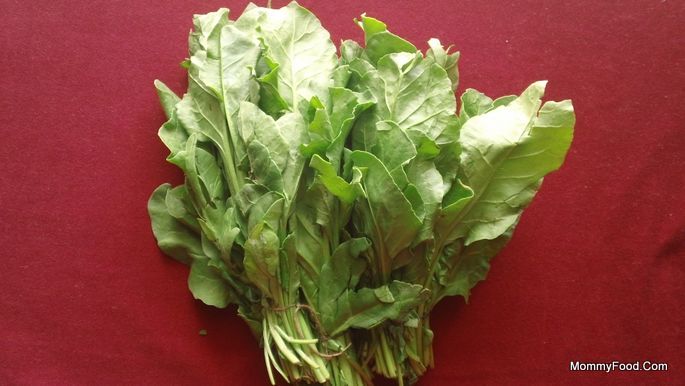 Onions (ullipaya, pyaz): 1 Big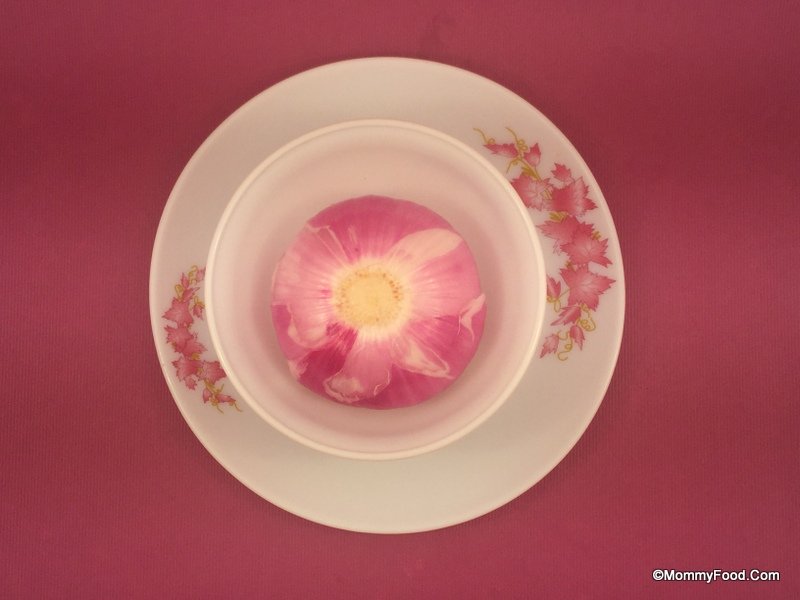 Green chillies (pachimirapa, mirchi): 3-4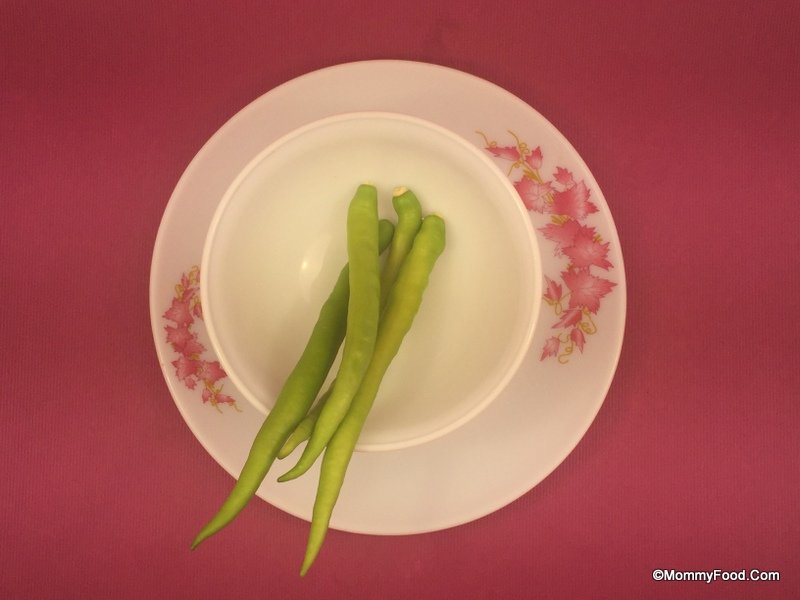 Sesame seeds (tella nuvvulu, til): 2 tbsp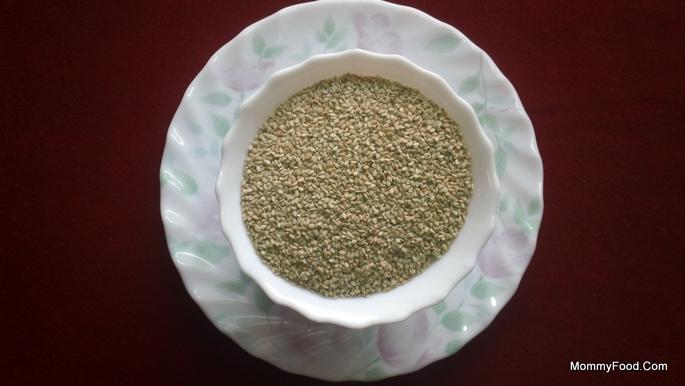 Turmeric powder (pasupu, haldi): 1/2 tbsp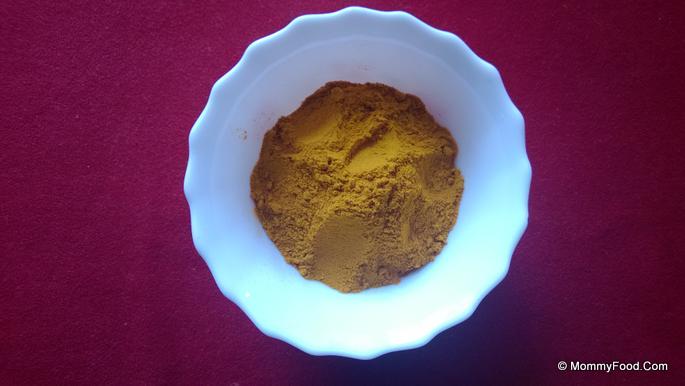 Red chilly powder (kaaram): 1/2 tbsp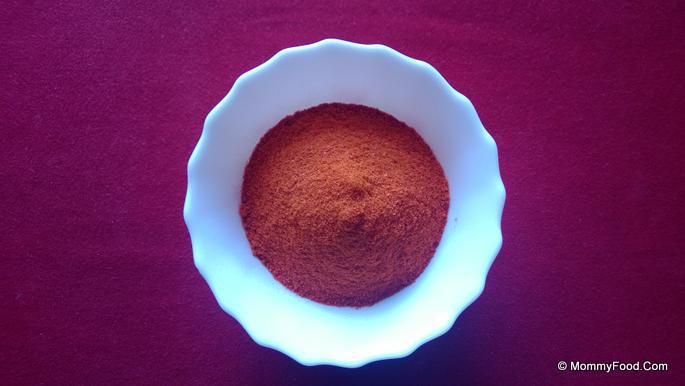 Salt (uppu, namak): 1/4 tbsp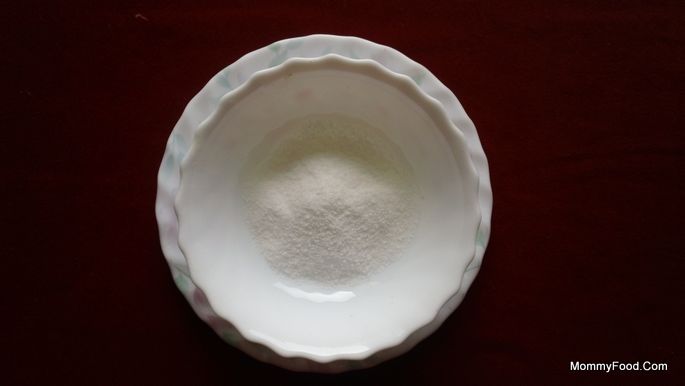 For taalimpu (tempering, tadkha)
Black gram (minapappu, urad dal): 1/2 tbsp
Dry red chilly (endumirapa, laal mirch): 1 made into slit
Cumin seeds (jeelakarra, jeera): 1/2 tbsp
Mustard seeds (avalu, rai): 1/2 tbsp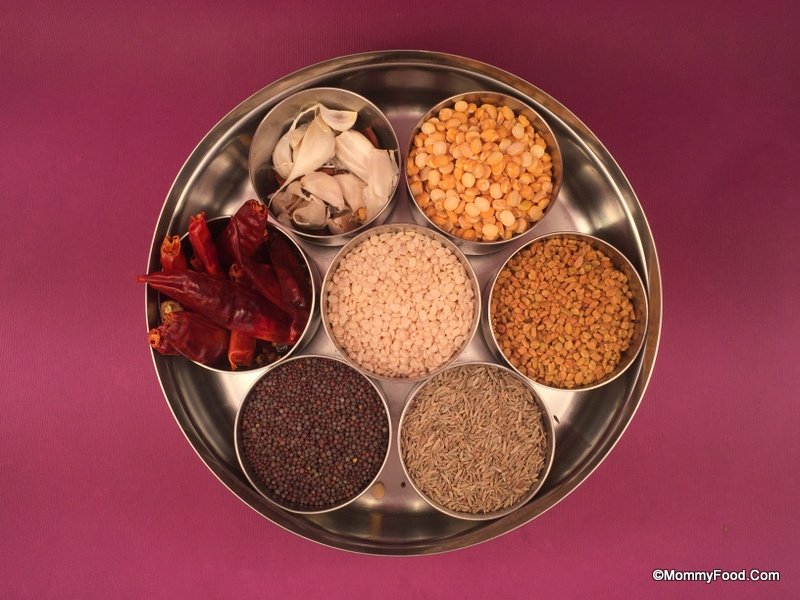 Curry leaves (karivepaku, kari pathe): Few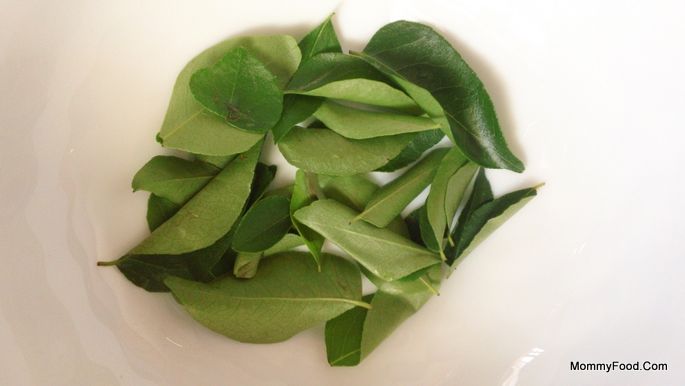 Oil (nune, thel): 1-2 tbsp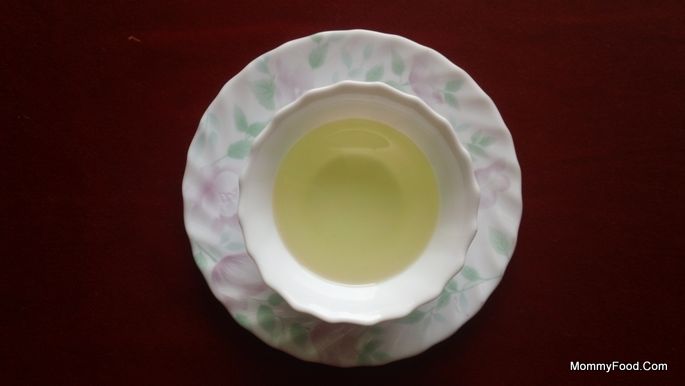 Boiled Milk: 1/4 bowl (optional)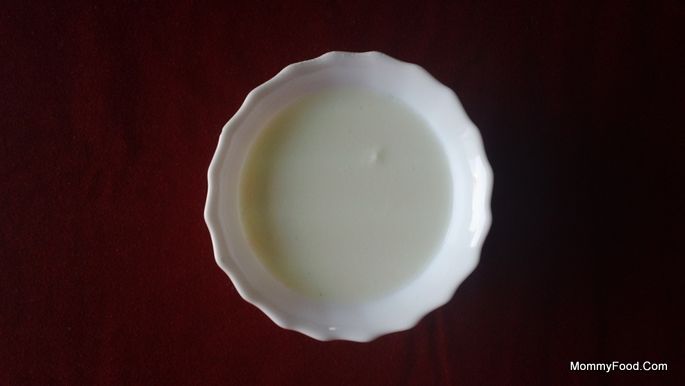 Procedure
Step 1: Clean and soak spinach leaves in salt added water for 15 minutes to remove the dust and pesticides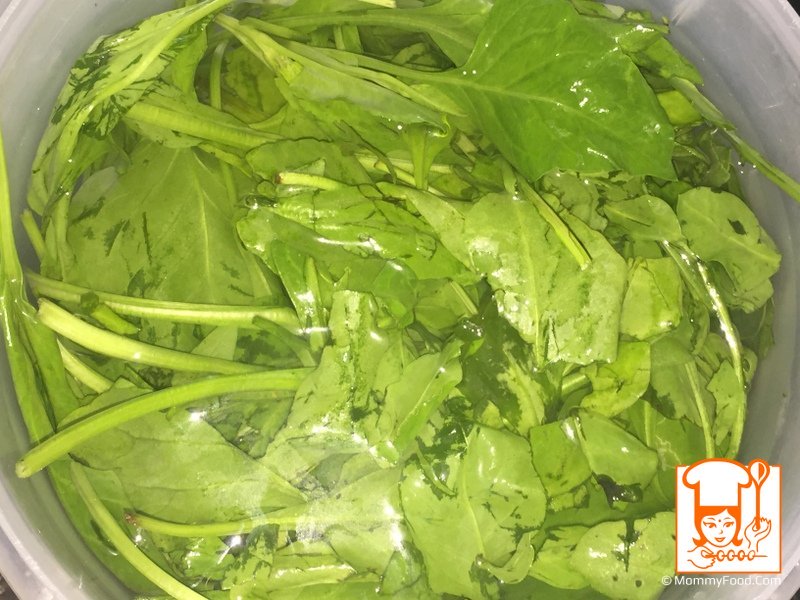 Step 2: Cut the onion and green chillies to medium size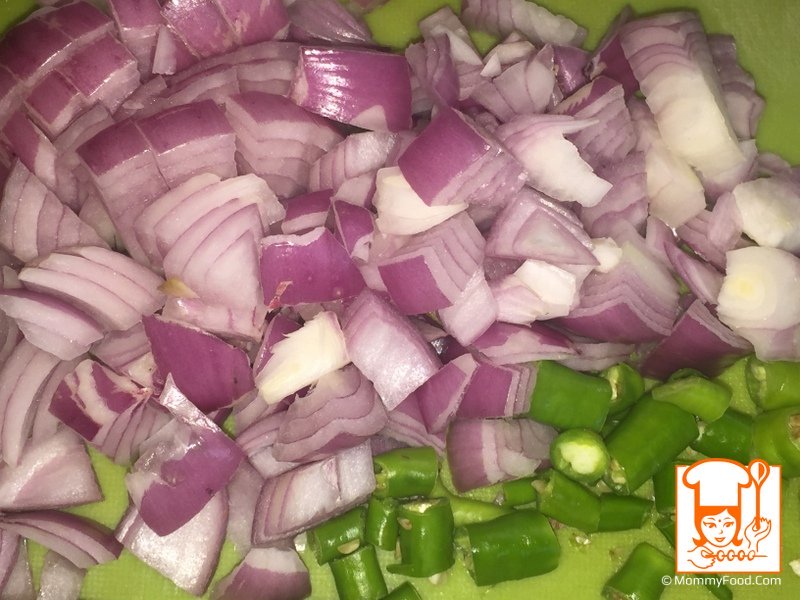 Step 3: Cut the spinach to medium size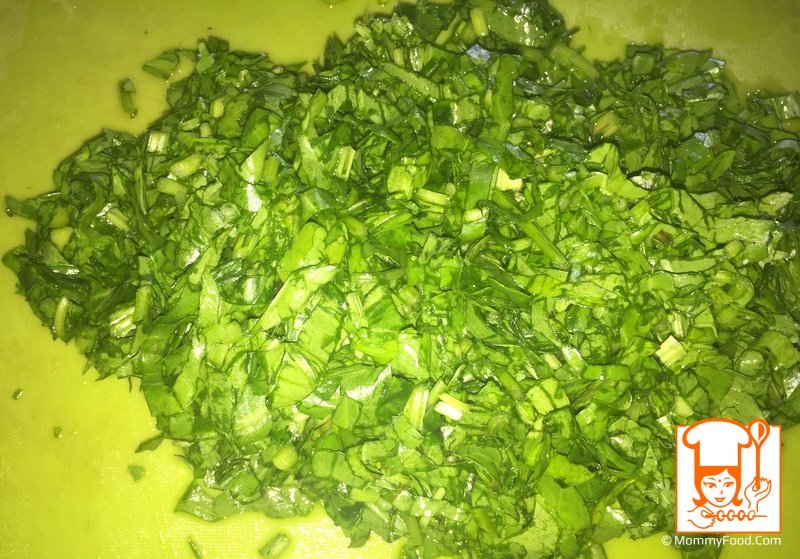 Step 4: Preheat the oil and give taalimpu to spices one after another in few seconds gap. Let the flame stay in medium
Black gram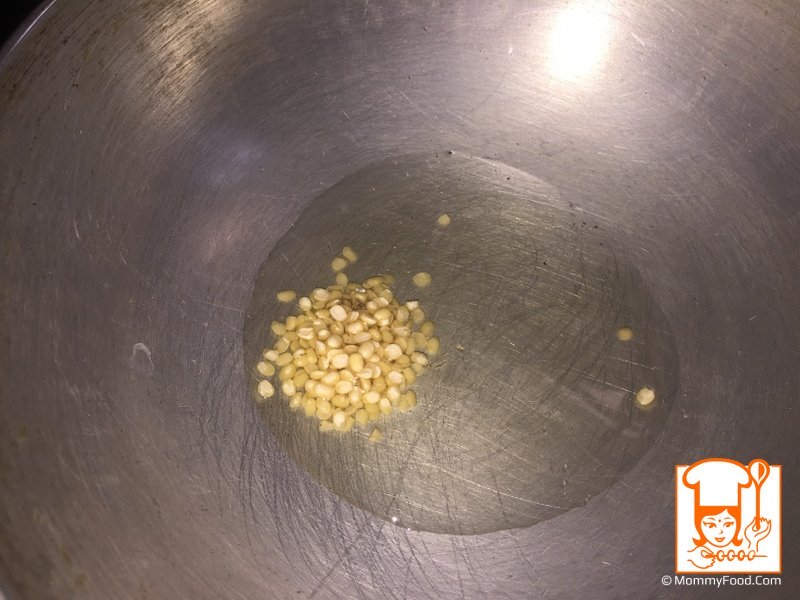 Red chilly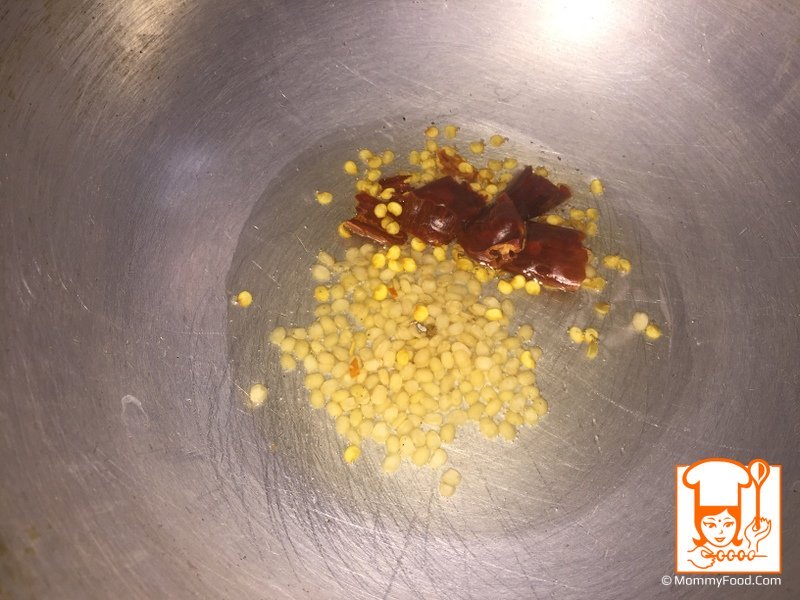 Cumin seeds and mustard seeds

When mustard seeds make crackling sound add curry leaves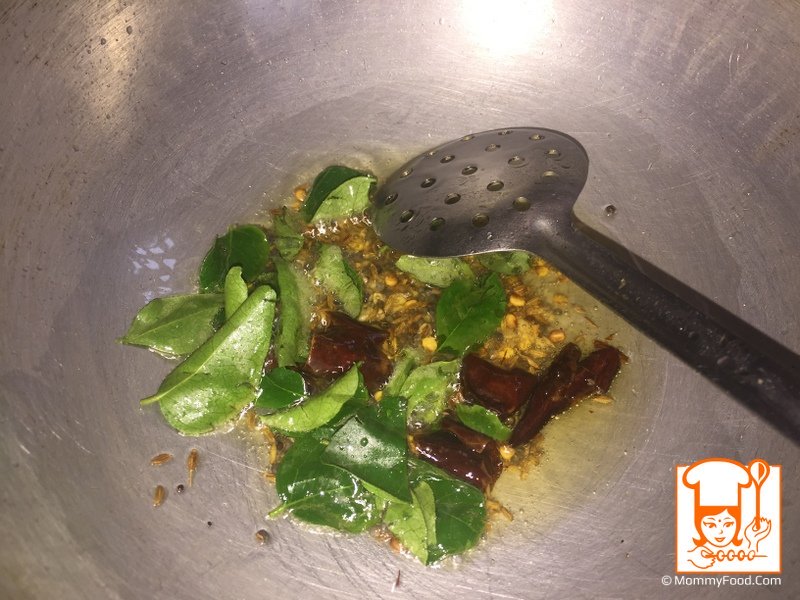 Step 5: Add chopped onion and green chillies, saute for a minute

Step 6: Add little salt required for only onions as spinach contains natural salt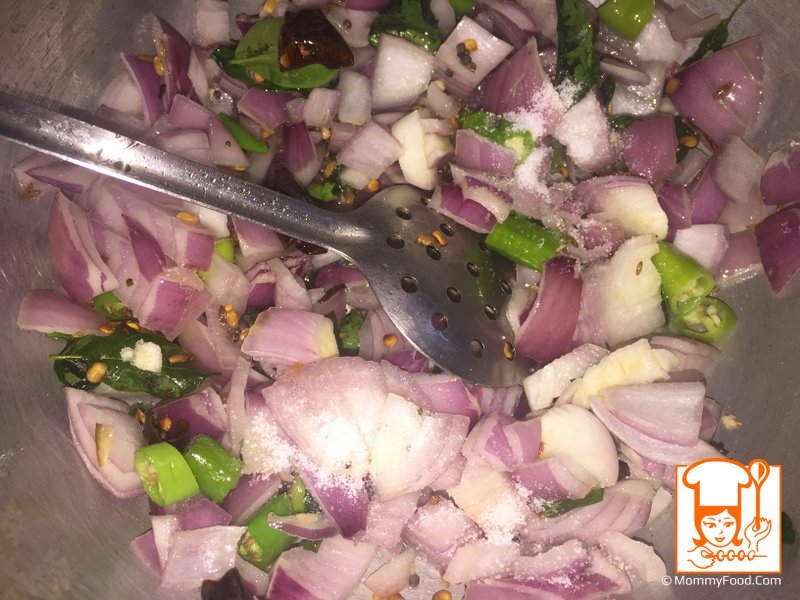 Step 7: Add turmeric powder, saute for a minute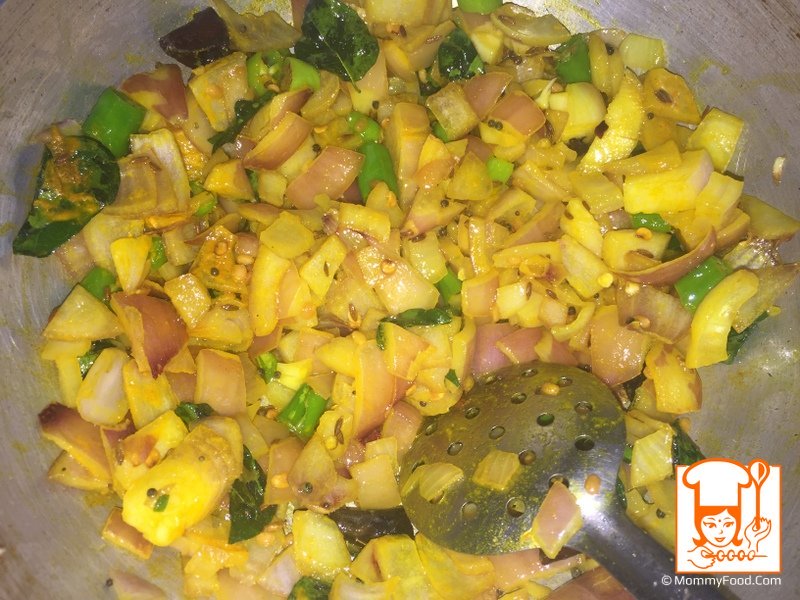 Step 8: Add sesame seeds and saute for a minute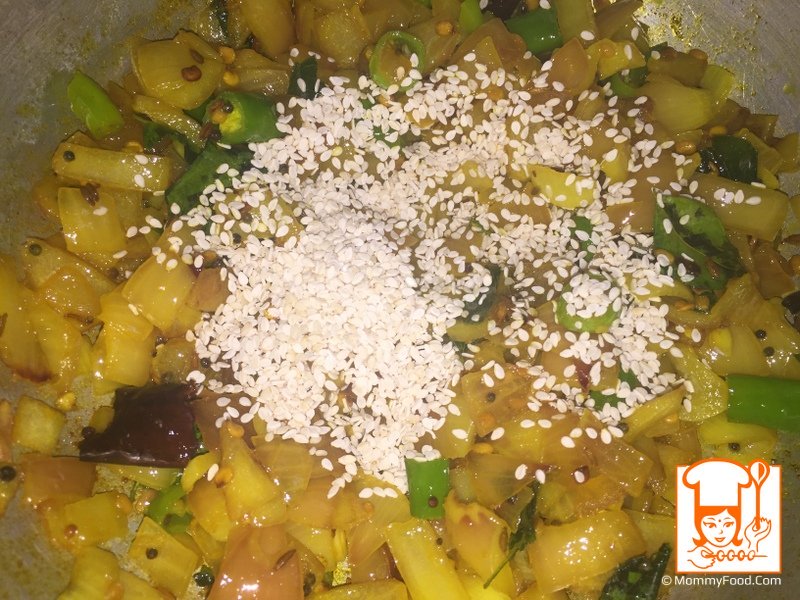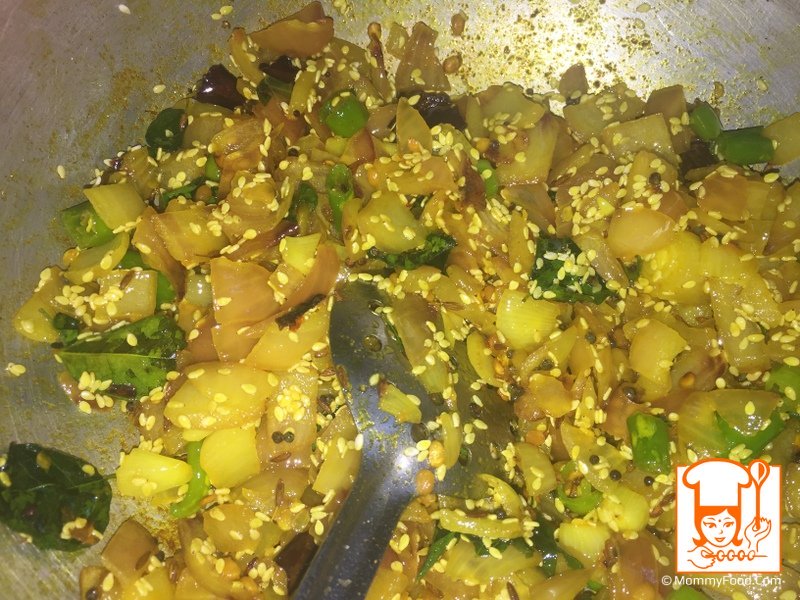 Step 9: Add chopped spinach, let it cook for 2-3 minutes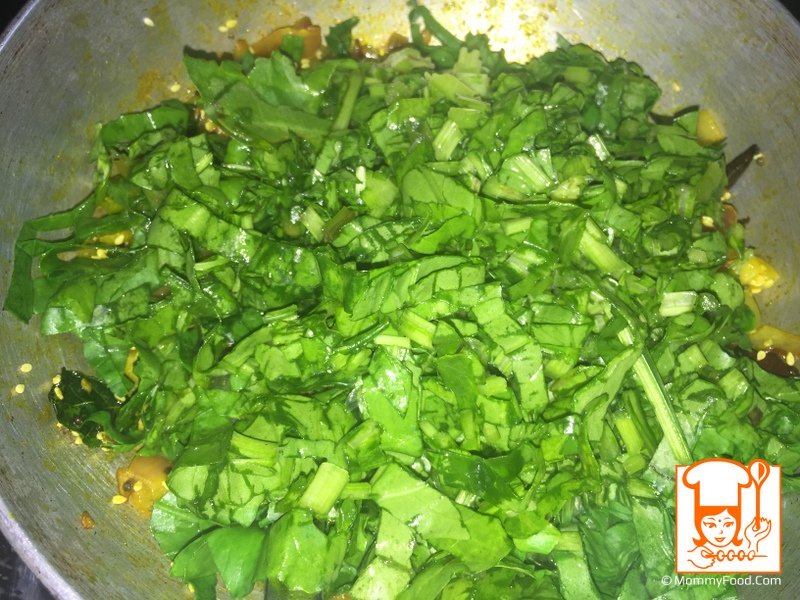 Step 10: Add 1/4 bowl water to it and cook for 2 minutes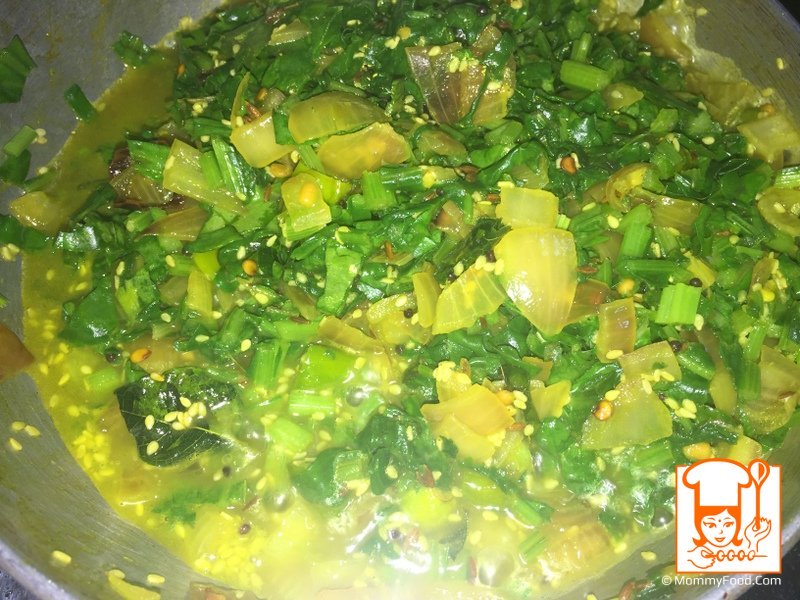 Step 11: Add red chilly powder and cook till the water gets evaporated, approximately 6-7 minutes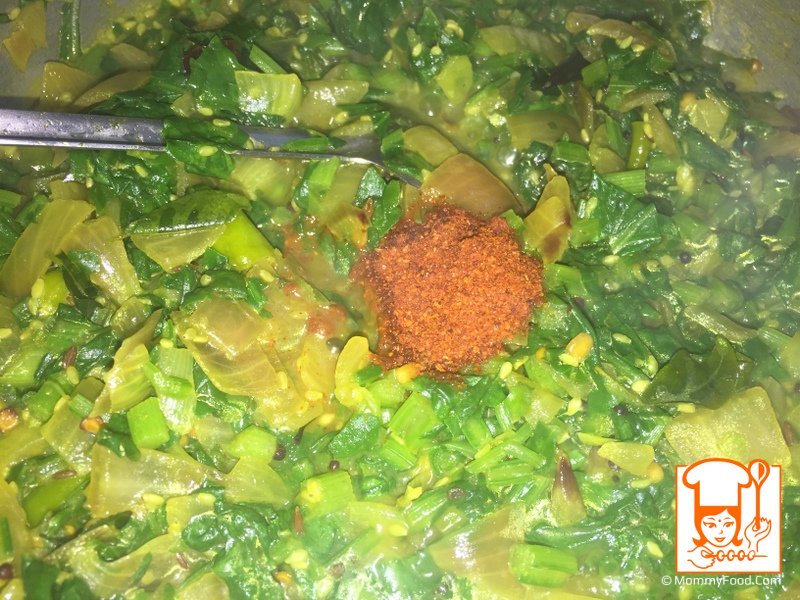 Step 12: Add 1/4 bowl milk, let it cook for 5-6 minutes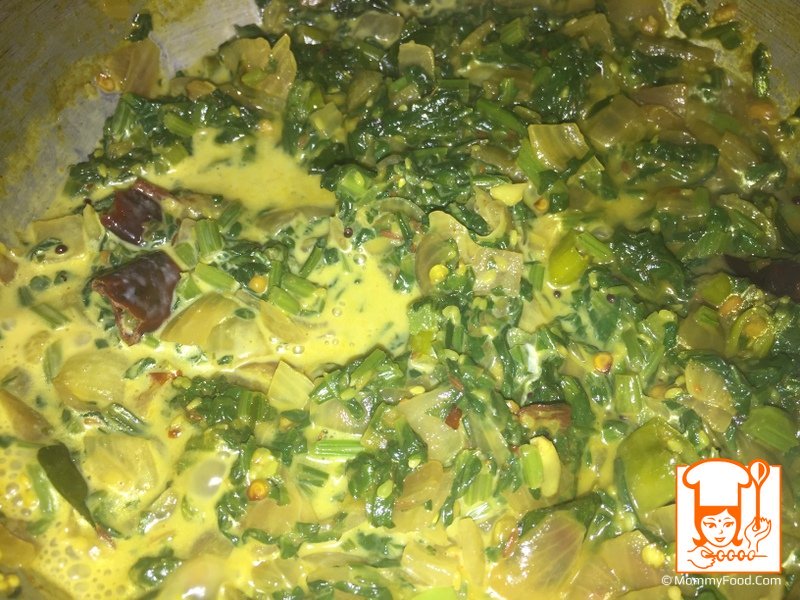 Turn off the flame when it comes to required thickness
If we don't want to add milk, we can stop cooking at step 11.
Hot and healthy paalakura iguru is ready to serve :)