Peanut Brittle | Palli Chikki | Palli Unda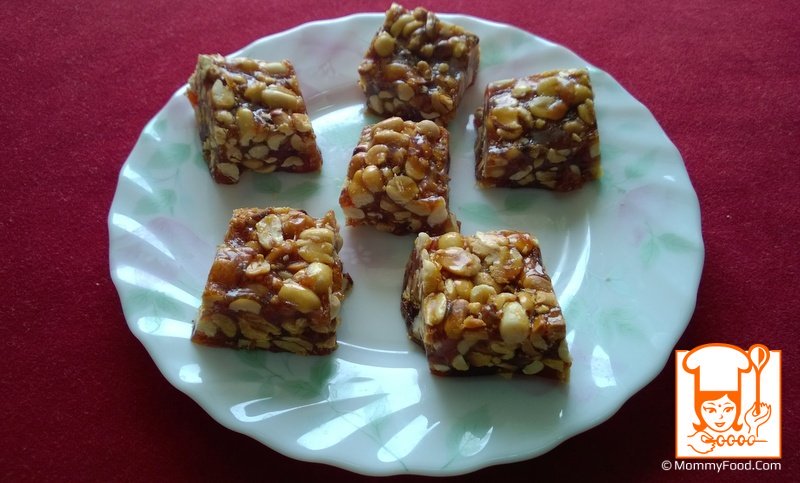 Peanut brittle is a healthy and delicious sweet made with roasted groundnut. This is the best replacement for chocolates. This peanut brittle is called as palli chikki or peanut chikki in South India. In this, roasted grounds is added to jaggery, we can use sugar also and use the same method. Chikki is crispy and glassy. This is a best snack for kids in lunch box or for picnics. When munching it, we can feel a very good taste of groundnut and jaggery. This is a very simple and easy sweet to prepare. Mrs.Jhansi has prepared peanut chikki with jaggery. Here are the step by step instructions.
Preparation time: 5 minutes
Cooking time 20 minutes
Yield: 1 kg 
Course: Snack
Main ingredient: Groundnuts
Ingredients
Shelled unsalted peanuts: 500 grams
Mashed jaggery: 400 grams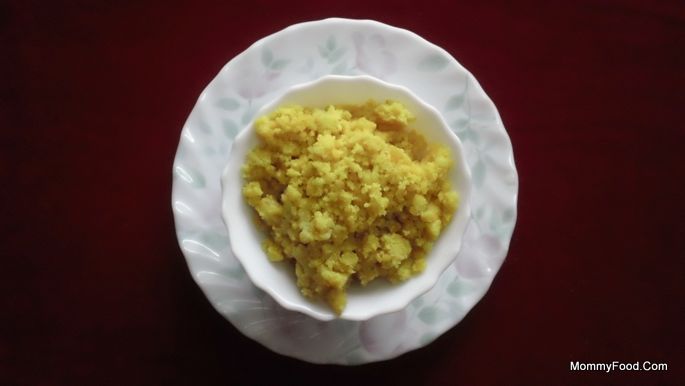 Water: 50 ml
Clarified butter (ghee): 1 tbsp to grease

Procedure
Step 1: Grease a plate with 1 tbsp ghee, keep it aside
Step 2: Pre-heat a heavy bottom pan or thick based frying pan. Roast peanuts in medium flame by stirring them. Off the flame when brown spots appear on peanuts and they turn crisp.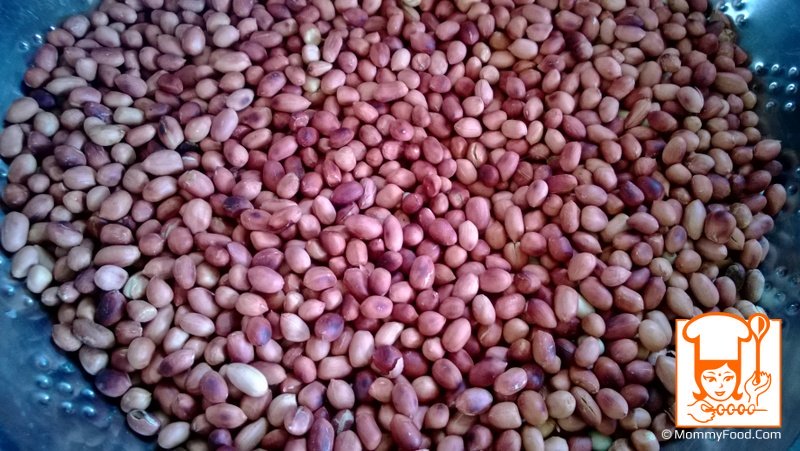 Step 3: Let them cool down to room temperature. Rub the peanuts between palms and remove the skin from peanuts (it will be removed easily if peanuts are little warm)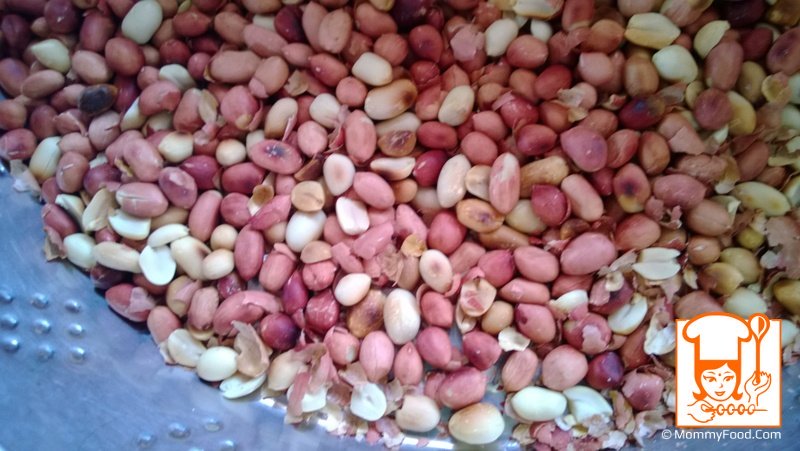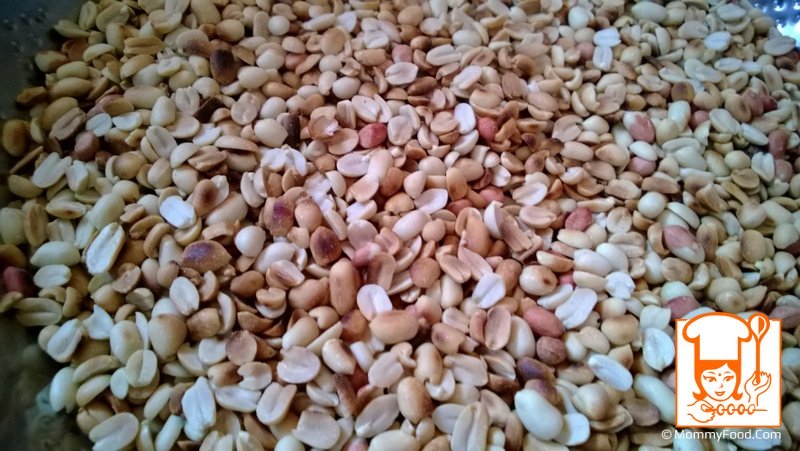 Step 4: Now add jaggery and 50 ml water in the thick based pan. Cook in low flame till jaggery dissolves in water. When it starts bubbling continue cooking by stirring it continuosly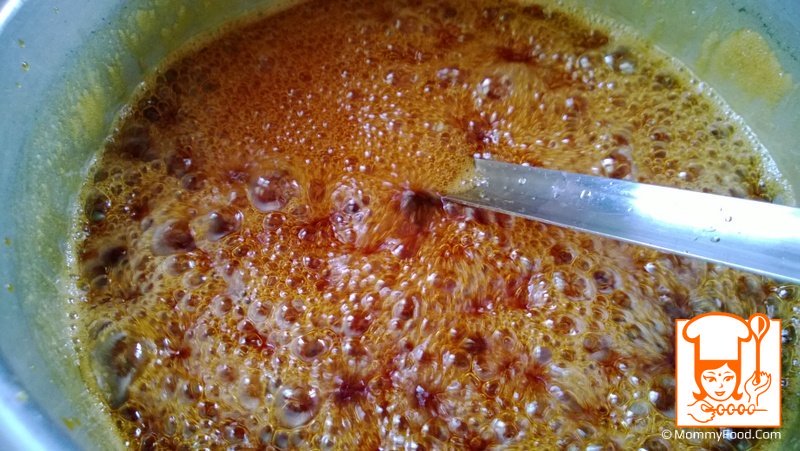 Use a small flat plate with some water to check jaggery consistency

Step 5: Add few drops of jaggery syrup in water plate, the indication is that the jaggery drop should turn hard and it should make sound if dropped on the plate. Then turn off the flame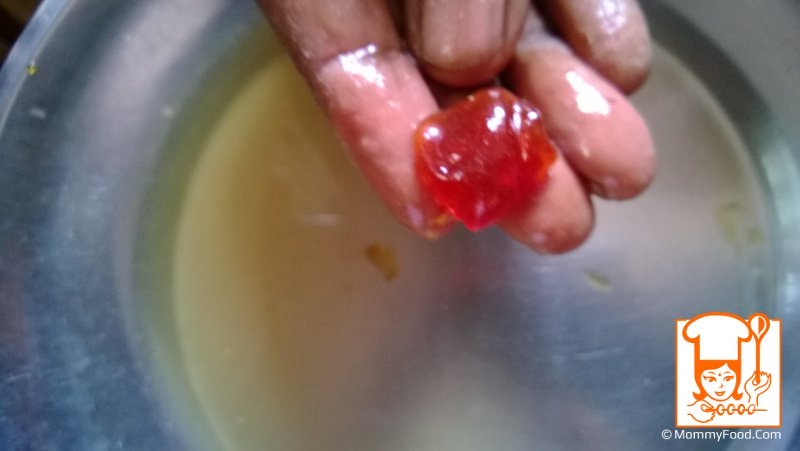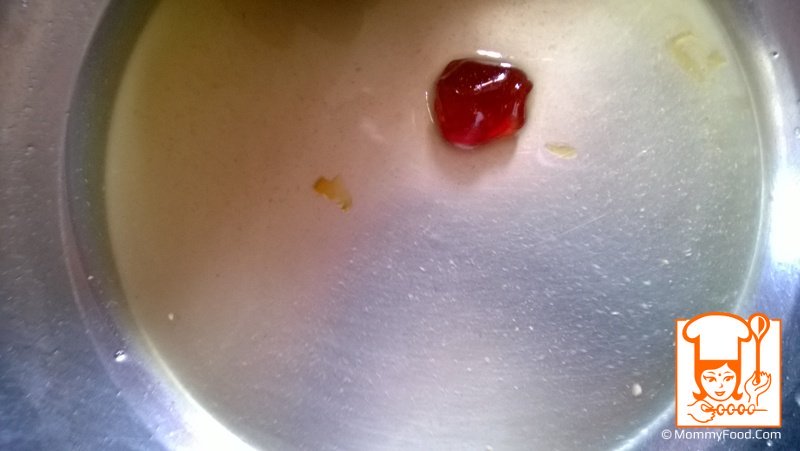 Step 6: Add roasted peanuts into jaggery syrup, mix well.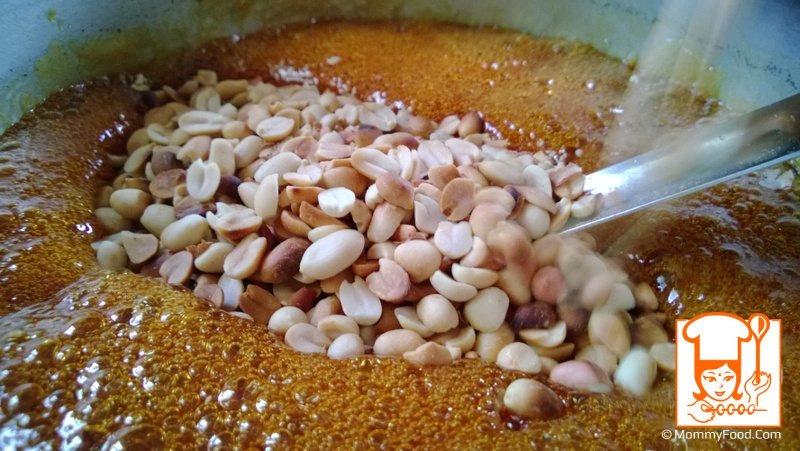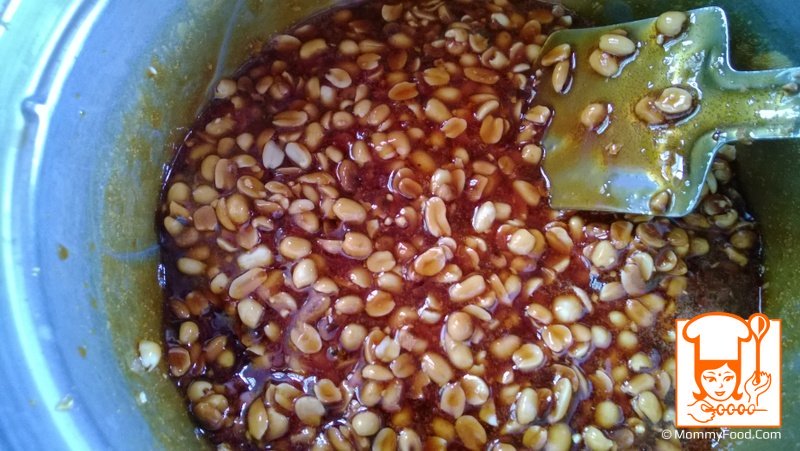 Step 7: Transfer the mixture on to the greased plate, pat it using flat spatula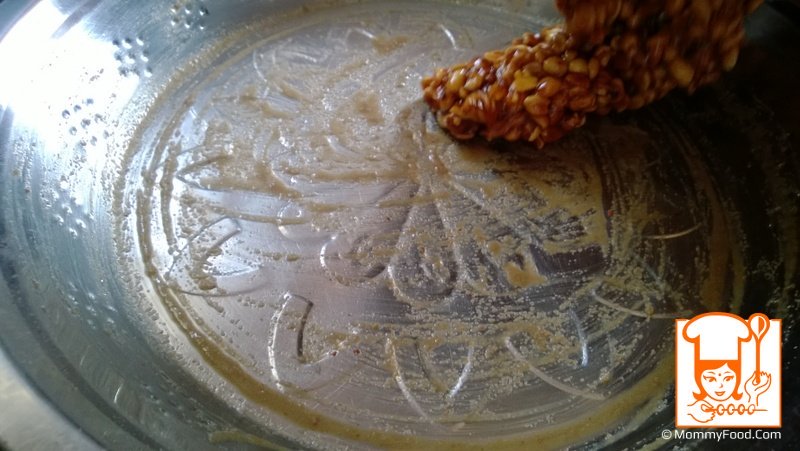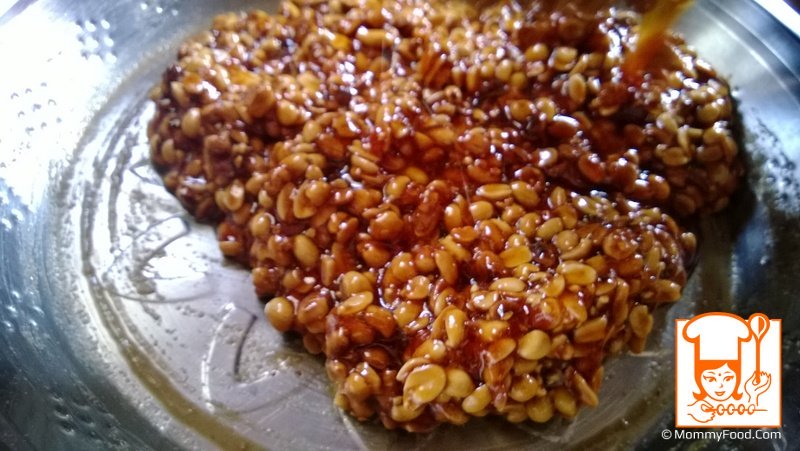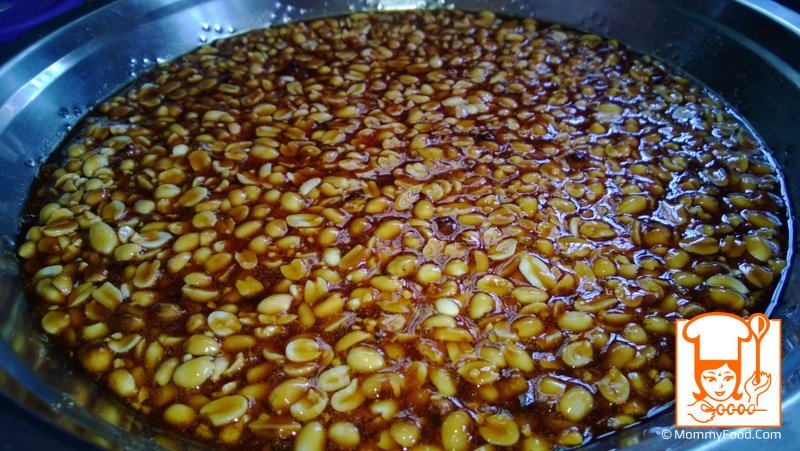 Step 8: Let it cool completely cut them into the desired shape with sharp knife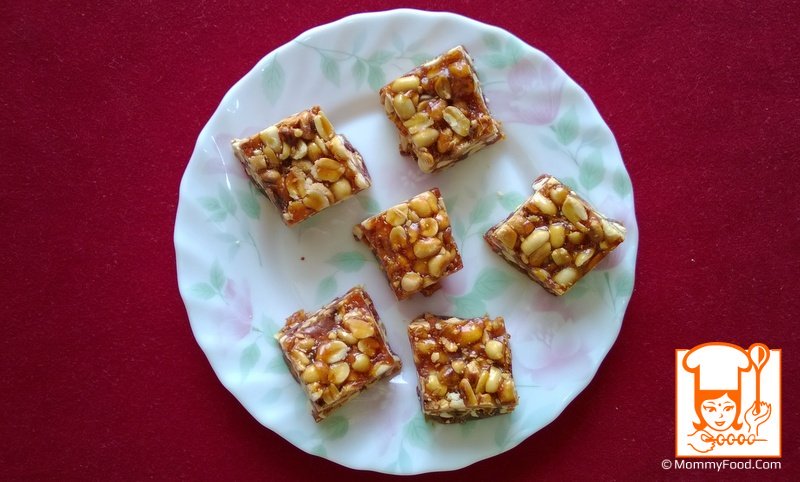 For peanut laddu or chikki unda, apply little ghee to palms and make small round shaped balls when it is mildly warm (it should not cool completely)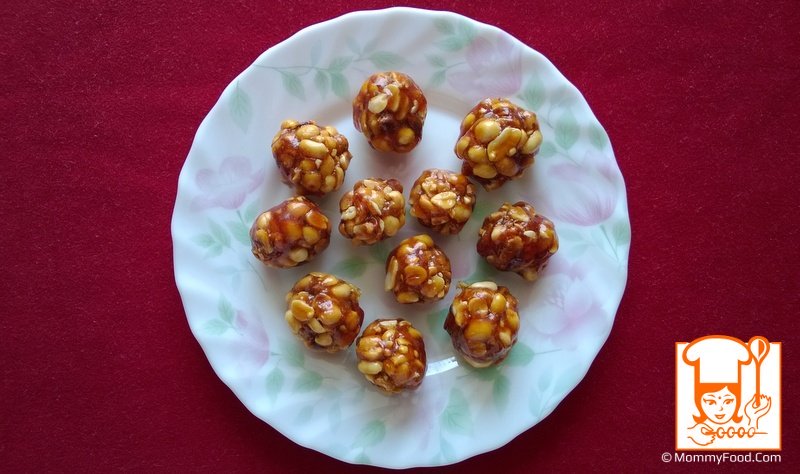 Sweet and crispy peanut chikki is ready :)