Thotakura Cutlet | Amaranthus Cutlet | Chauli Cutlet | Chalai Cutlet | Kuppai Keerai Cutlet | Dantina Soppu Cutlet
Recipe Prepared By

Smt Jhansi Lakshmi

*****
Article Written By Lakshmi Aparna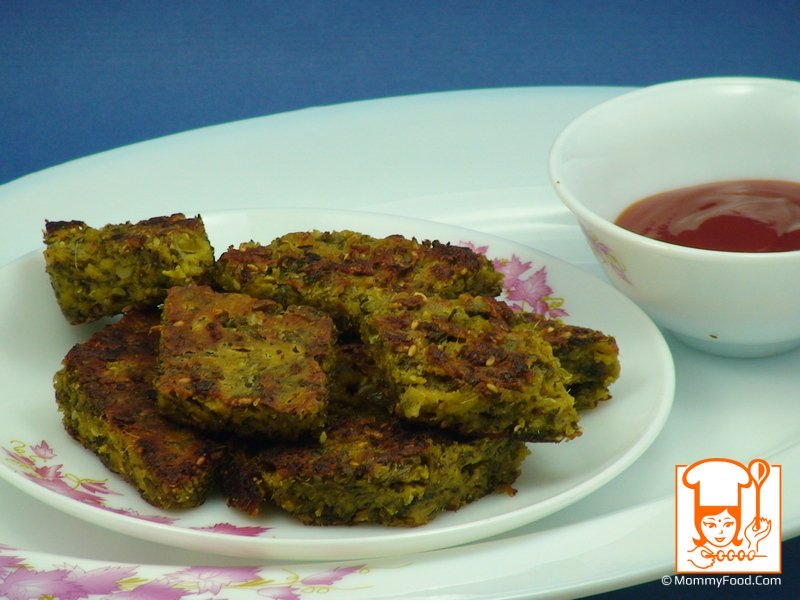 Thotakura cutlet is a snack item which is very tasty and healthy. This is prepared with amaranthus leaves. This is steamed and shallow fried. This is the best way to give healthy snack for kids. Here are the step by step instructions.
Preparation time: 15 minutes
Cooking time: 30 minutes
Main ingredient: Amaranthus
Course: Snack
Yield: 15-20 Cutlets
1 Bowl measurement: 250 Ml
Shelf life: 2 days (In freezer)
Ingredients
Amratanthus (thotakura): 2 Bowls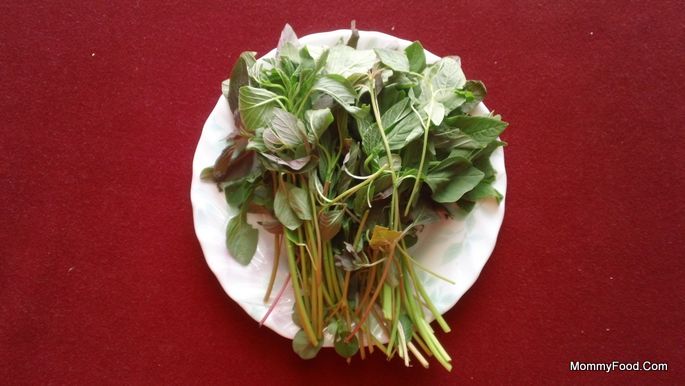 Ginger garlic paste: 2 tsp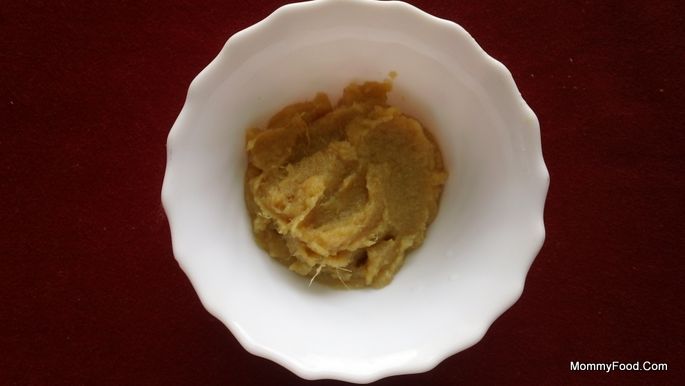 Besan flour: 1 Bowl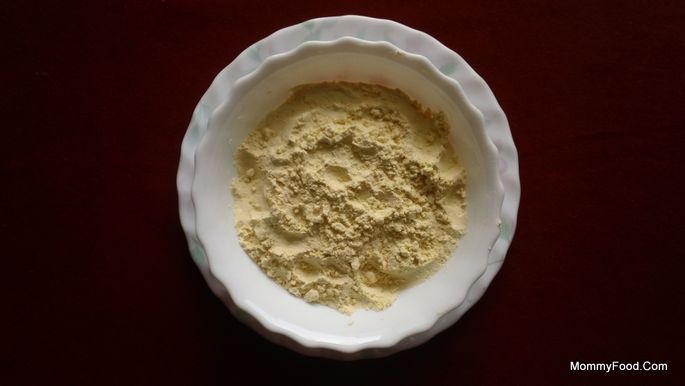 Sesame seeds: 1-2 tsp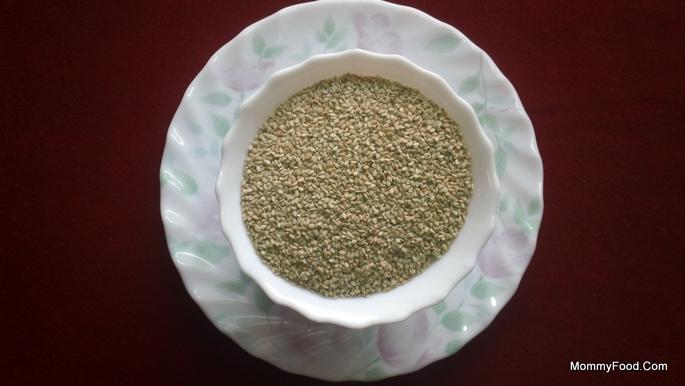 Onion Chopped: 1/2 Bowl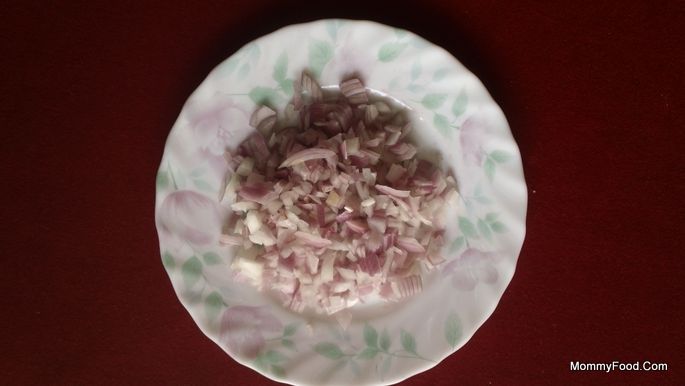 Turmeric powder: 1/4 tsp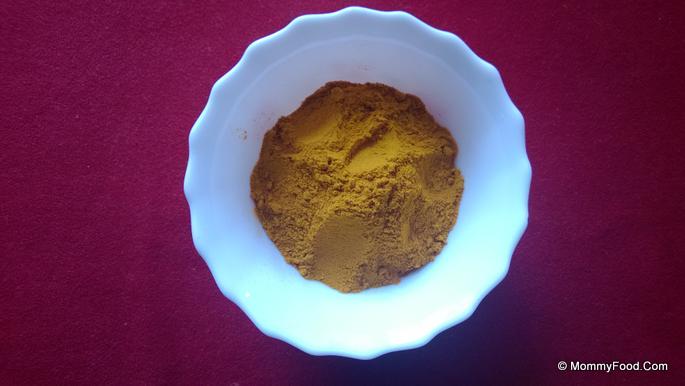 Garam masala: 1 tsp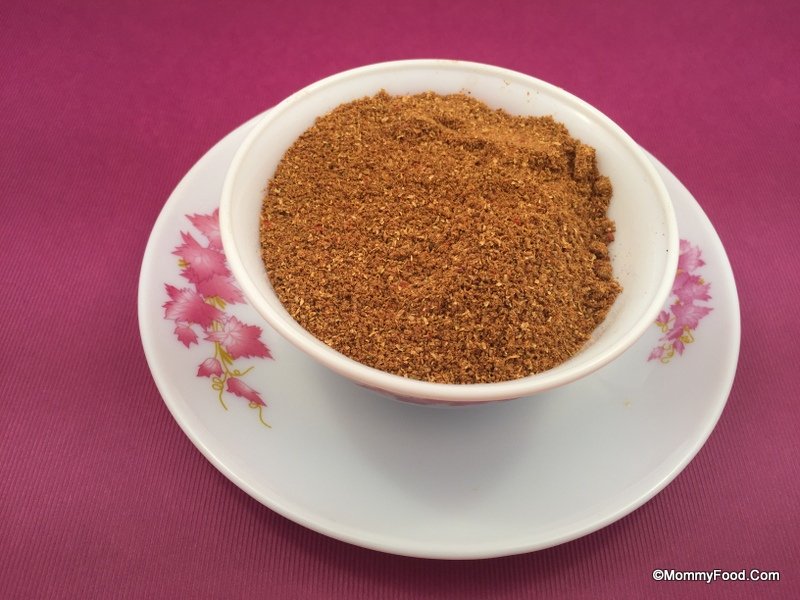 Chopped green chillies and curry leaves: Few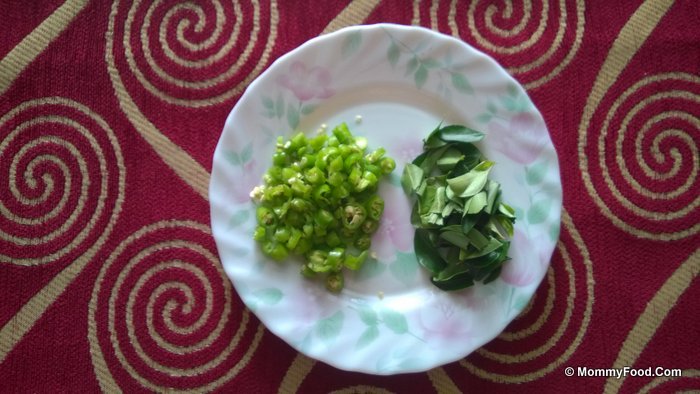 Chopped mint leaves and coriander leaves: Few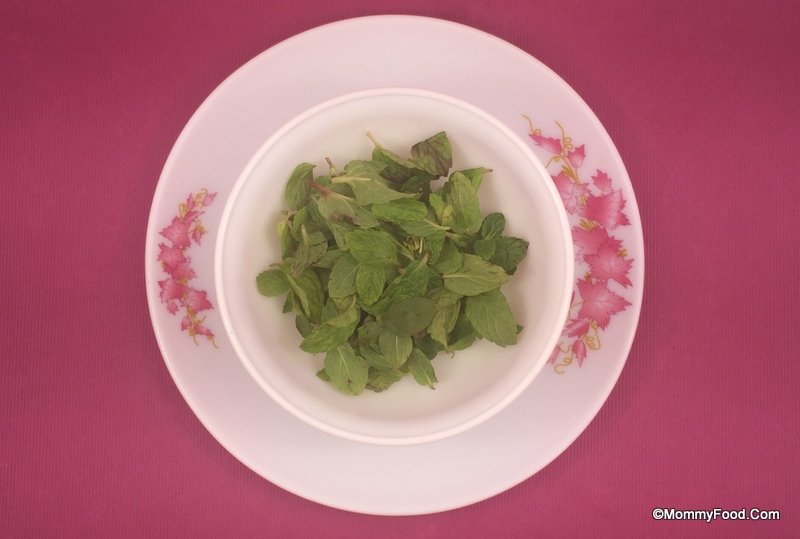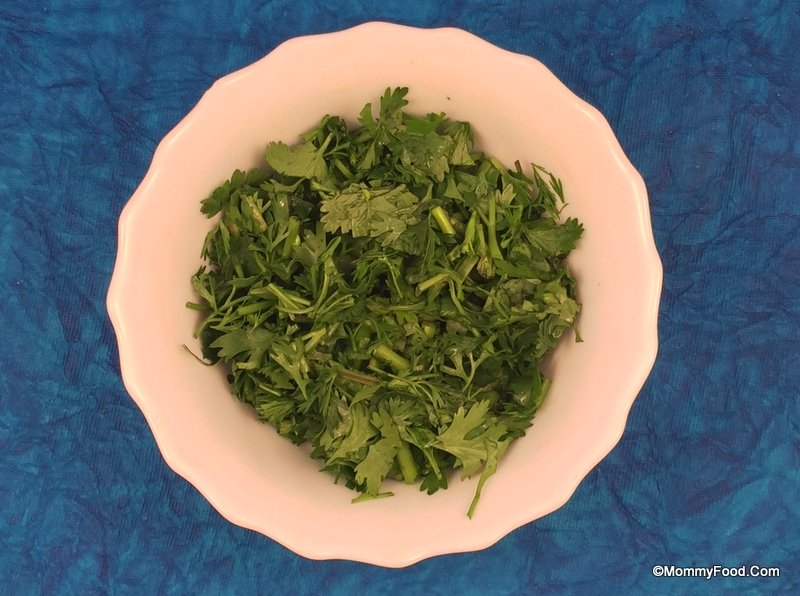 Chat masala: 1 tsp (optional)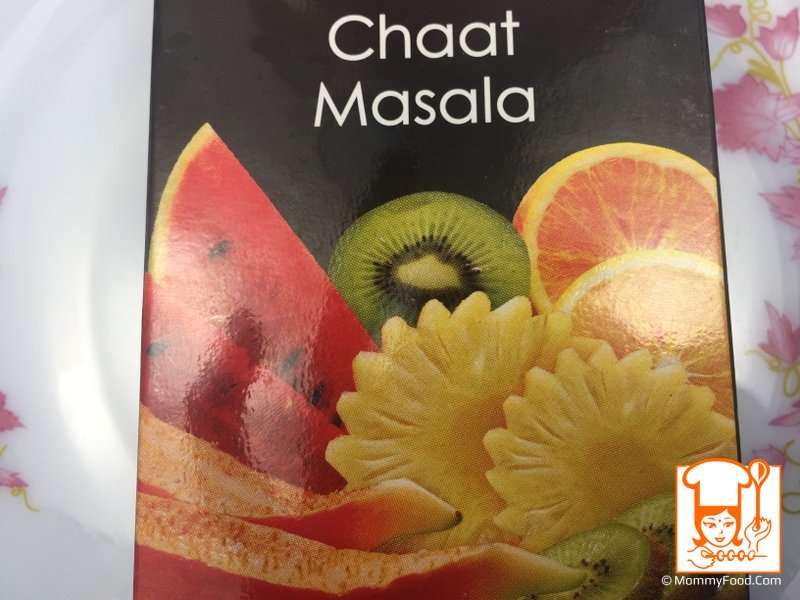 Salt: As required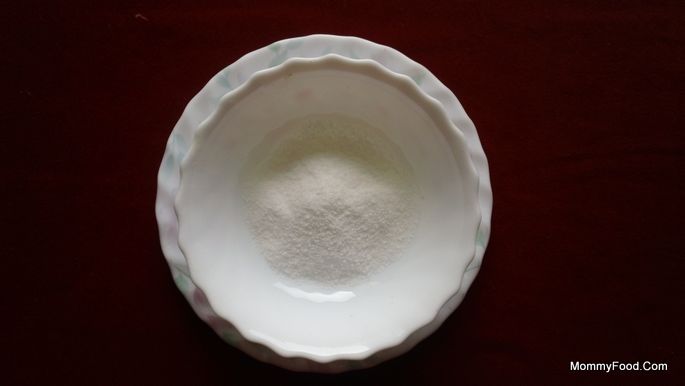 Oil: To fry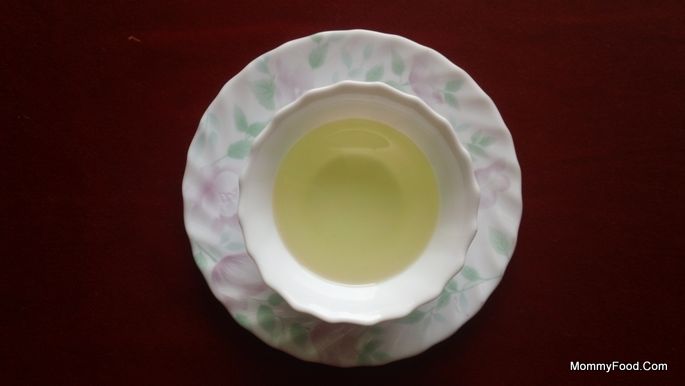 Clarified butter (ghee): To grease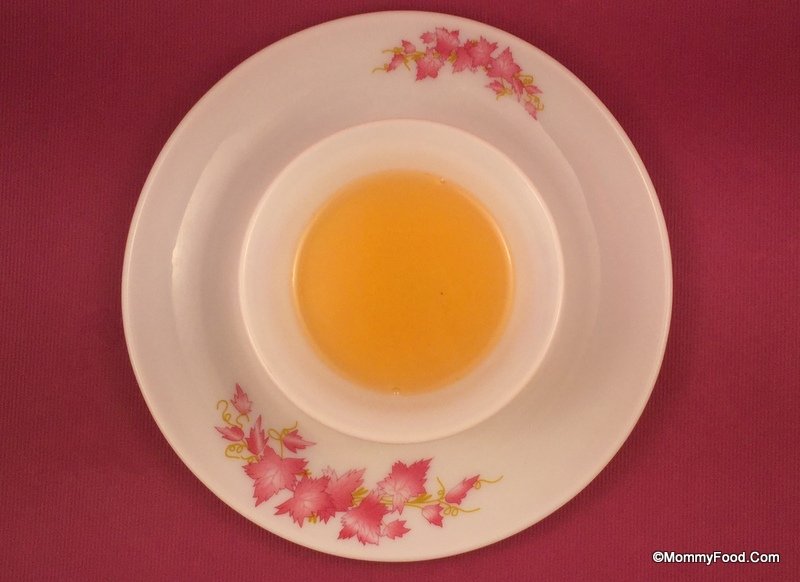 Procedure
Step 1: Clean and soak amaranth leaves in salt added normal water for 15 minutes to remove dirt and pesticides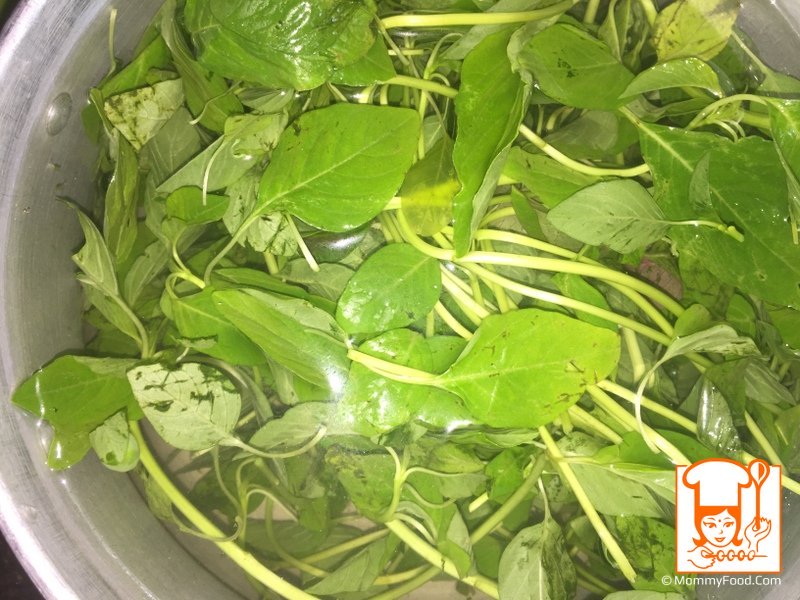 Step 2: Cut the leaves with stems into small pieces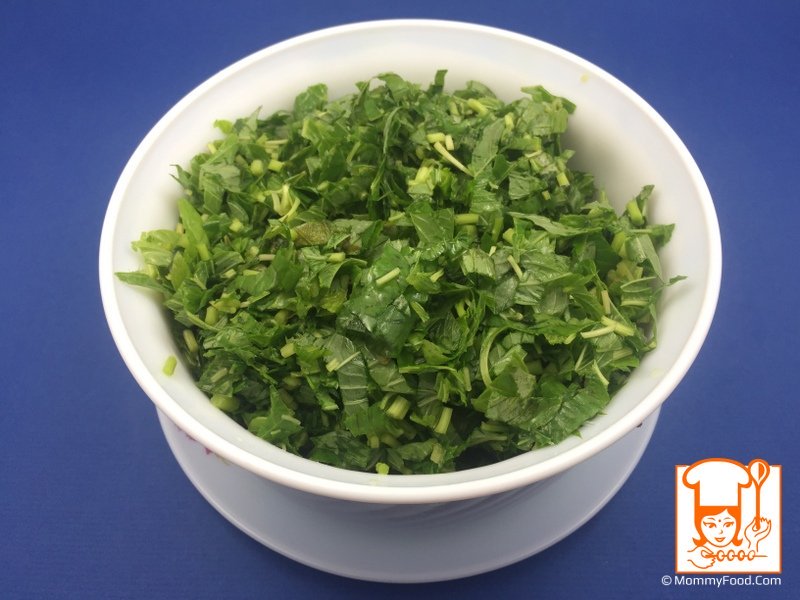 Step 3: Grease the cooking bowl with ghee and keep it aside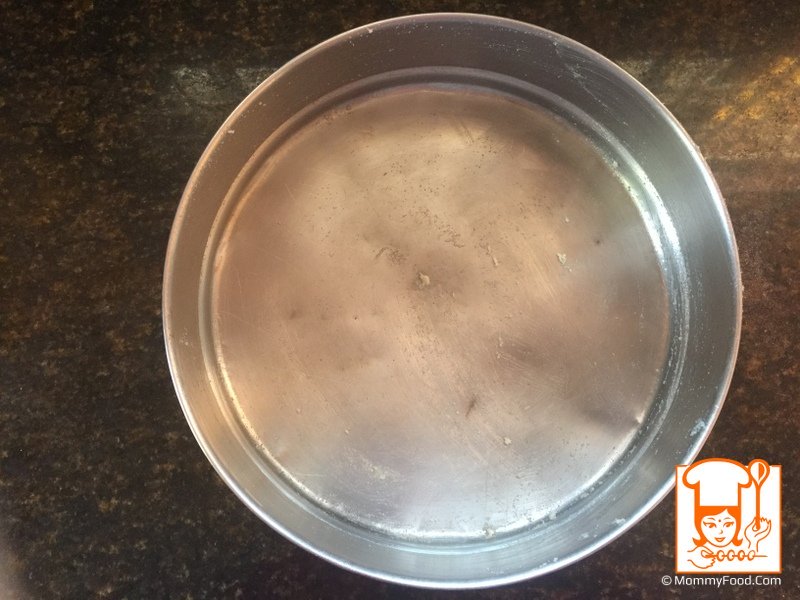 Step 4: In a mixing bowl, add chopped amaranth leaves, coriander leaves, curry leaves, mint leaves, green chillies, ginger garlic paste. Mix thoroughly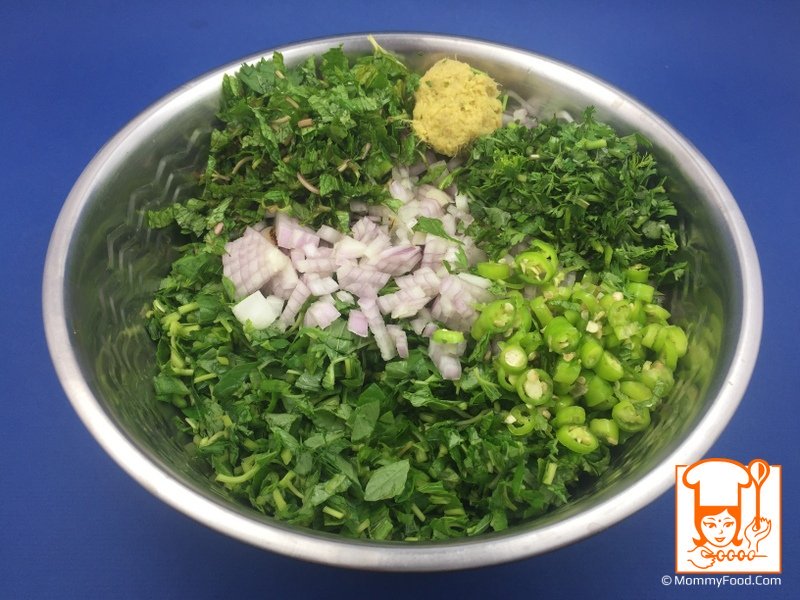 Step 5: Add and mix salt, sesame seeds, garam masala, chat masala, turmeric powder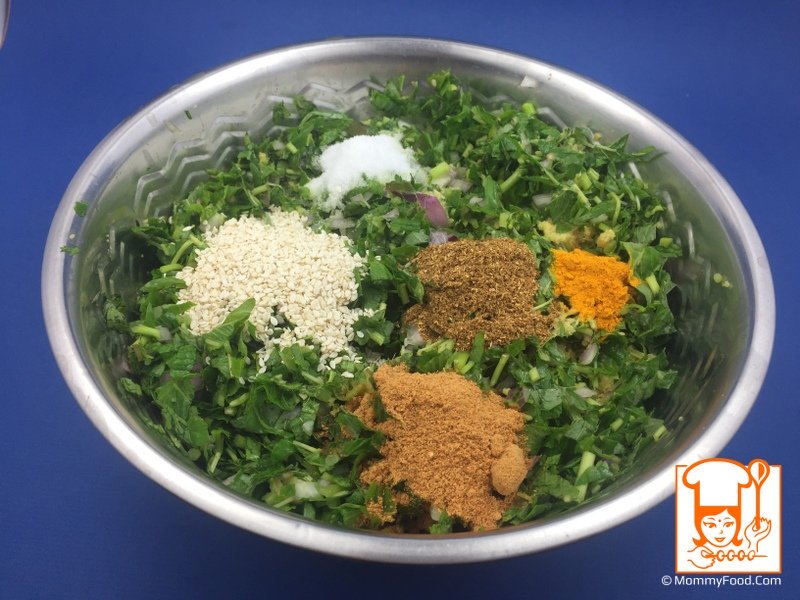 Step 6:
Add besan flour to it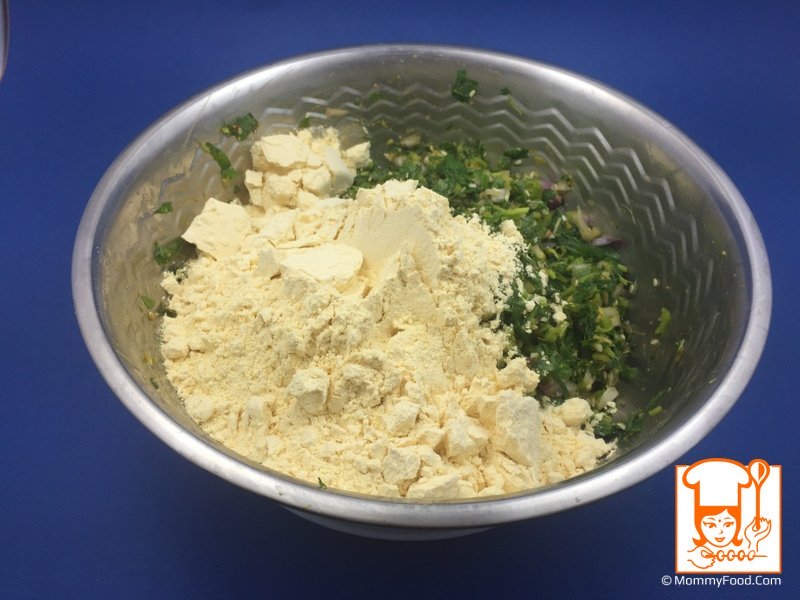 Step 7: Mix the flour thoroughly without adding water till it forms smooth dough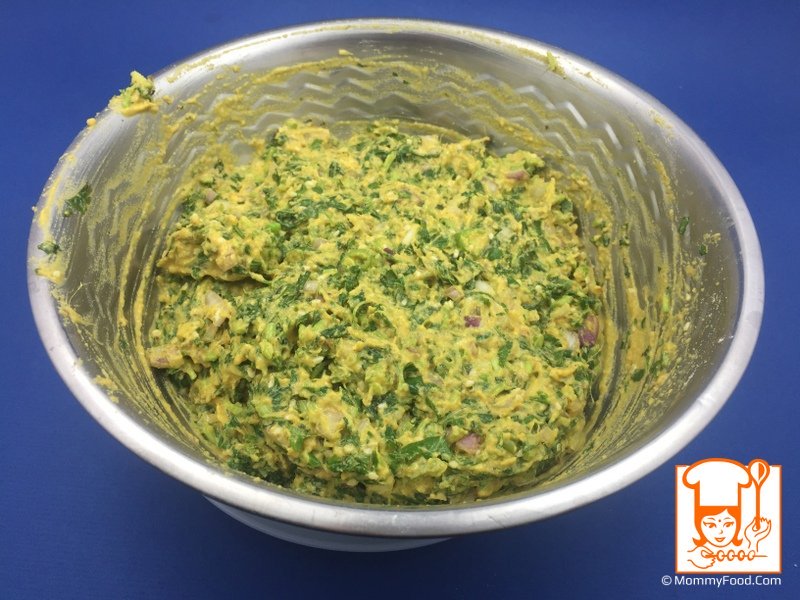 Step 8: Put this in a greased bowl, spread it into thin layer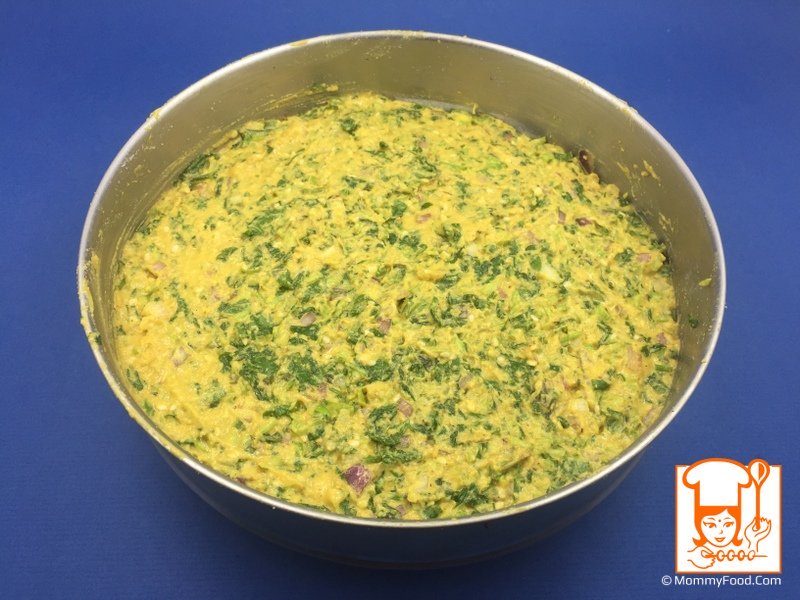 Step 9: In a pressure pan or cooker add 250ml water. Keep this bowl in pressure pan by closing it. Don't put whistle and let it cook on high flame for 5 minutes, 20 minutes in low flame.
Note: Check if it is cooked or not, by putting a spoon or knife in the middle of the mixture and if spoon comes out clean, then it is done.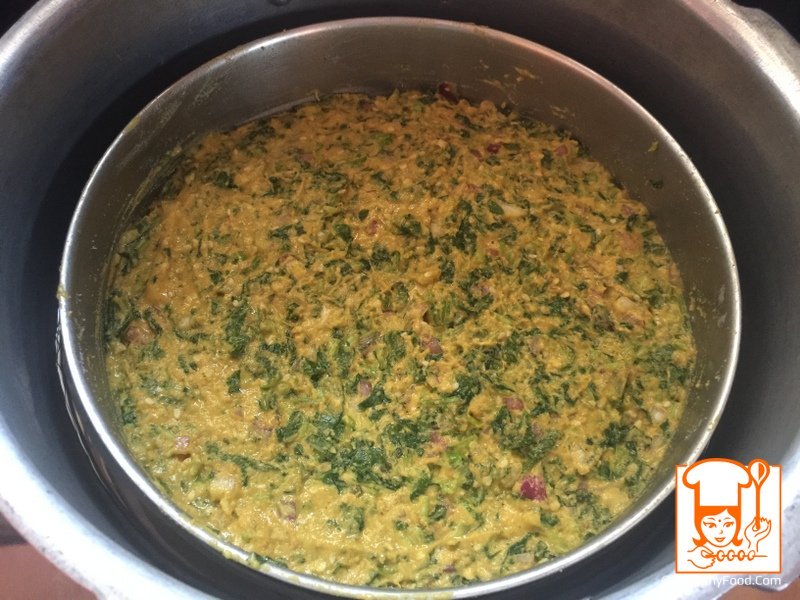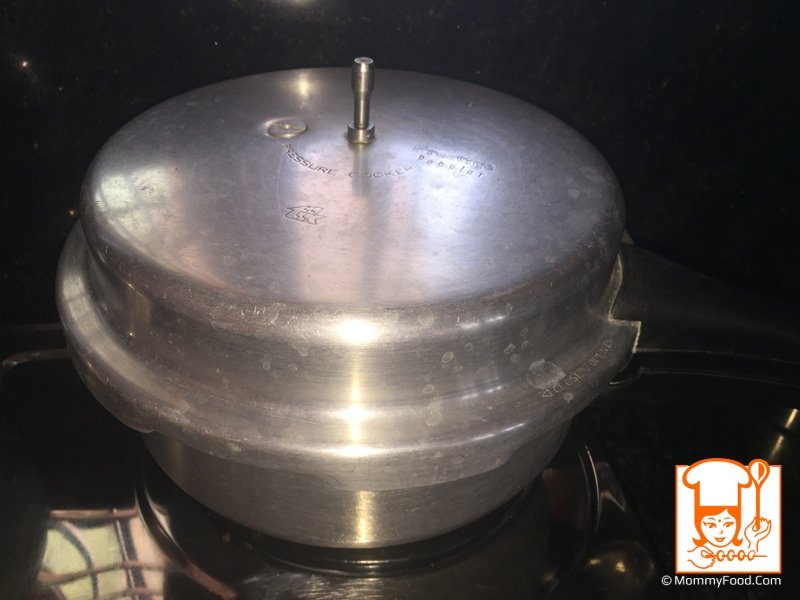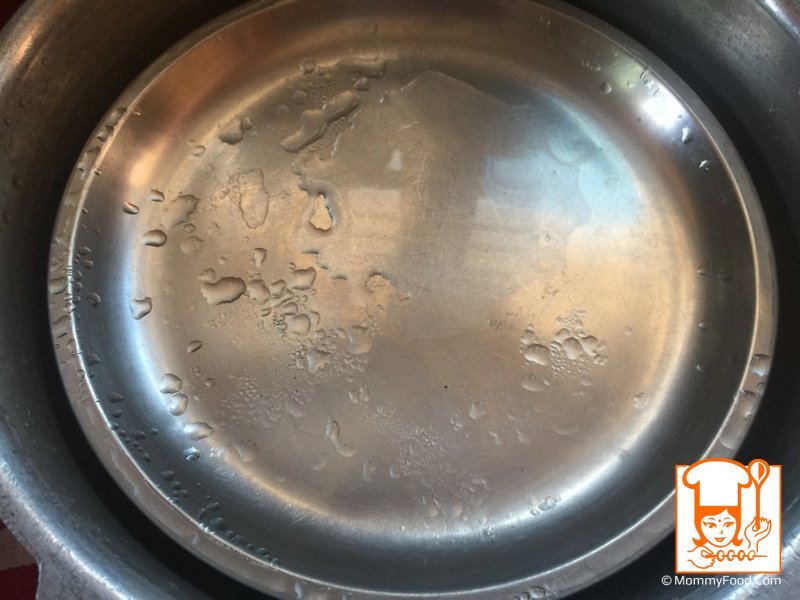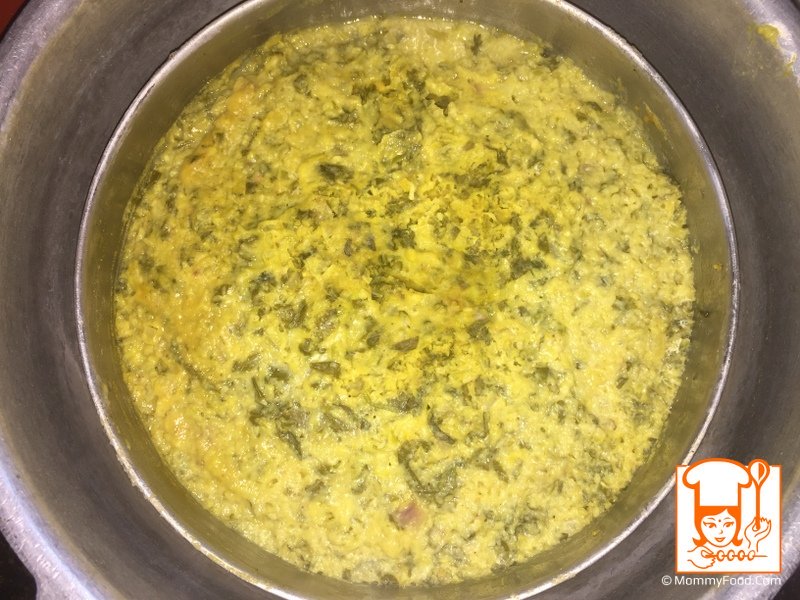 Let it cool down to room temperature.
Note: Can store this in refrigerator for 2 days and fry whenever needed

Step 10:
Cut it to required shape to fry. Cut them into thin slices if the mixture is too thick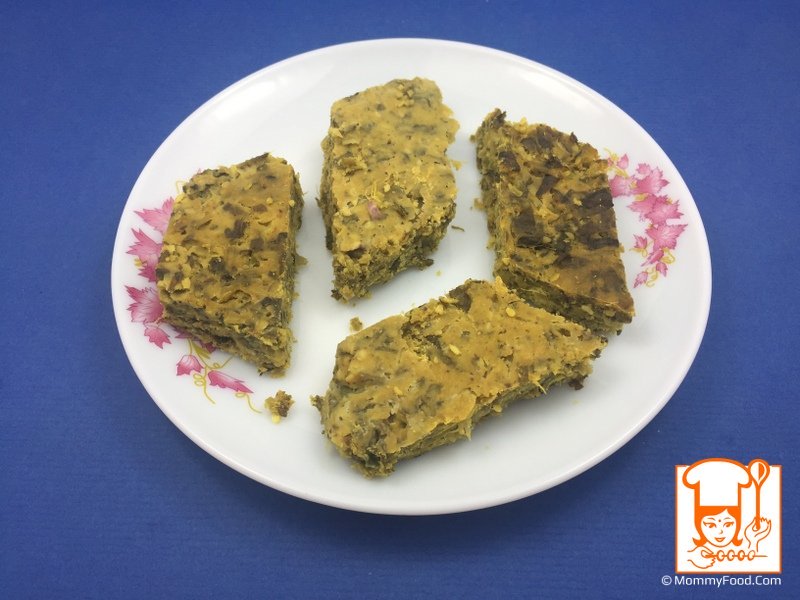 Preheat 2-3 tsp oil in a frying pan. When oil is sufficiently hot, shallow fry the pieces in low flame for 10 minutes each side respectively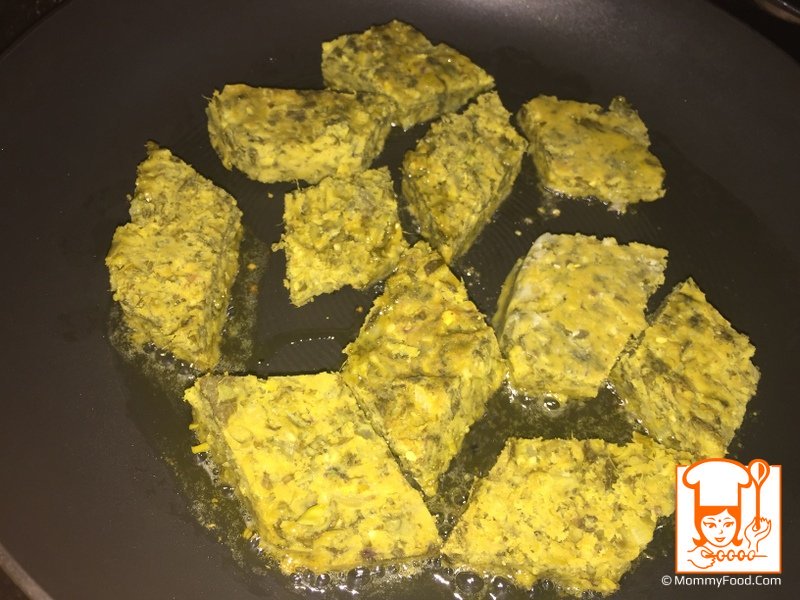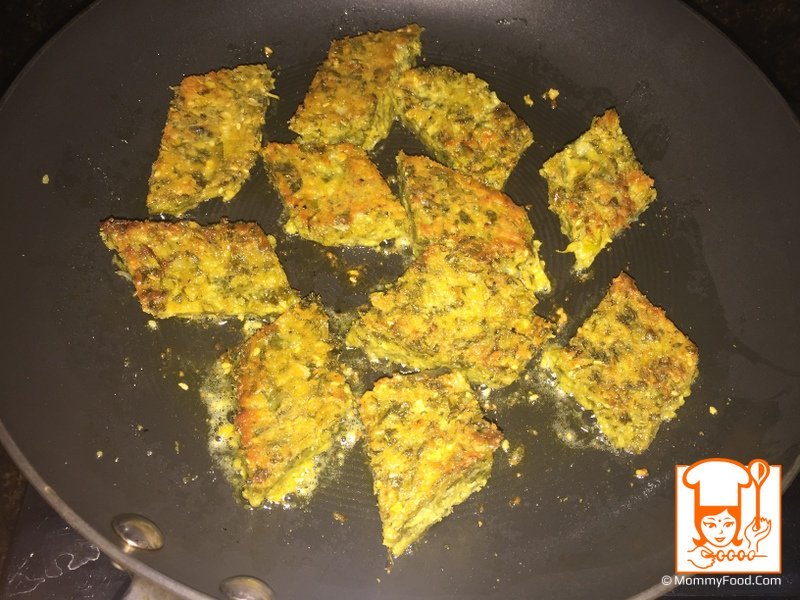 Hot and healthy amaranth cutlet is ready to serve :)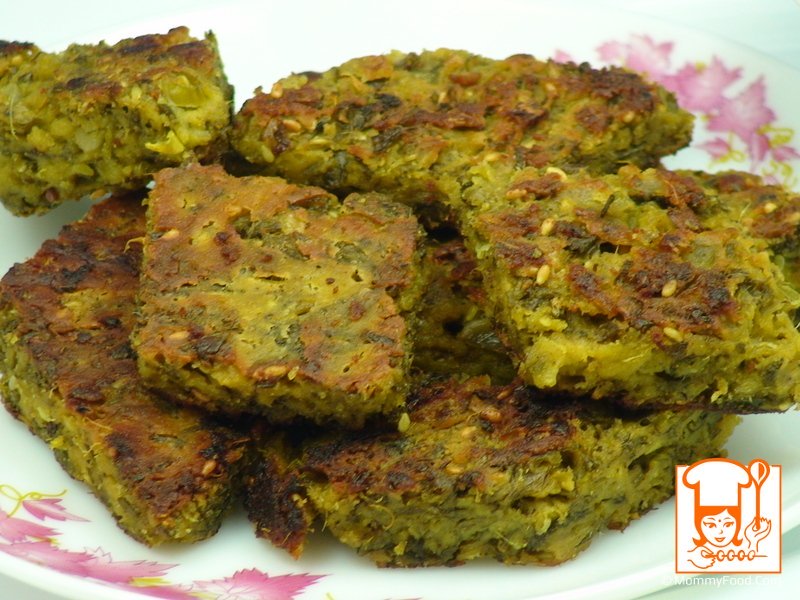 Tastes good with tomato sauce