Fenugreek Leaves Wheat Bread | Menthikura Chapathi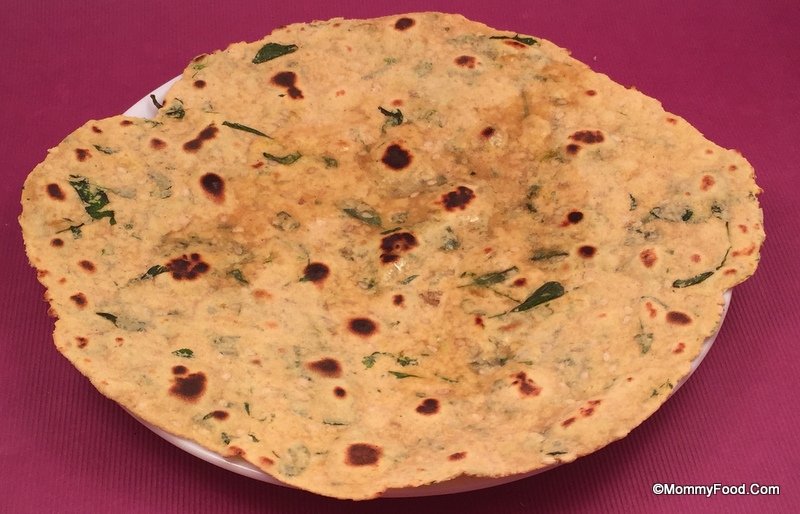 Preparation Time : 15 minutes
Cooking Time : 5 minutes
No.Of Parata's : 6 (depends on size)
1 Bowl measuring : 250 ml
This is a thin Pancake of unleavened whole Wheat bread cooked on a griddle with Fenugreek Leaves which is good for health especially diabetic people.
Ingredients : 
Fenugreek Leaves (Pedda Menthikura aakulu) : 1 Bowl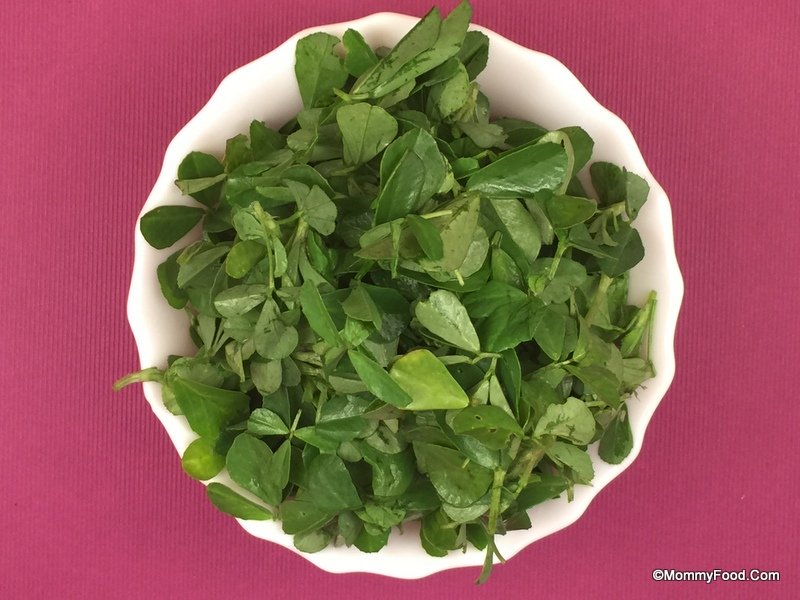 Whole Wheat Flour (Godhuma Pindi) : 1 Bowl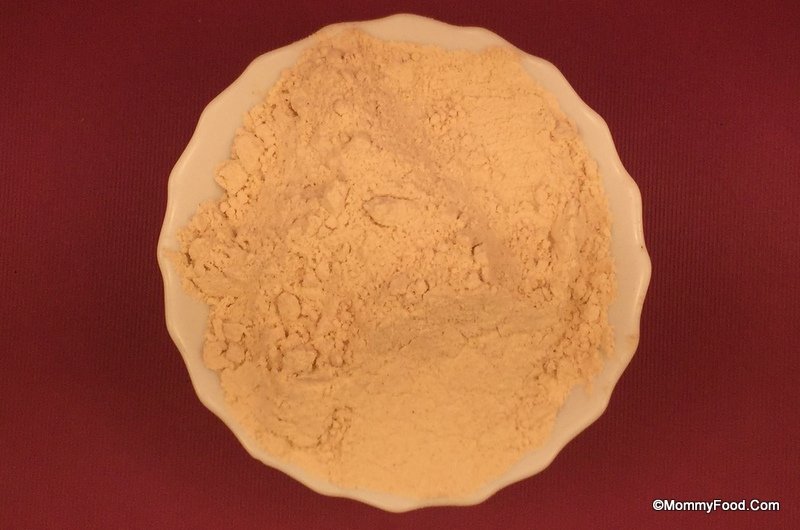 Ginger, Green Chillies (Allam, Pachimirapa) Paste of equal quantities : 1 tsp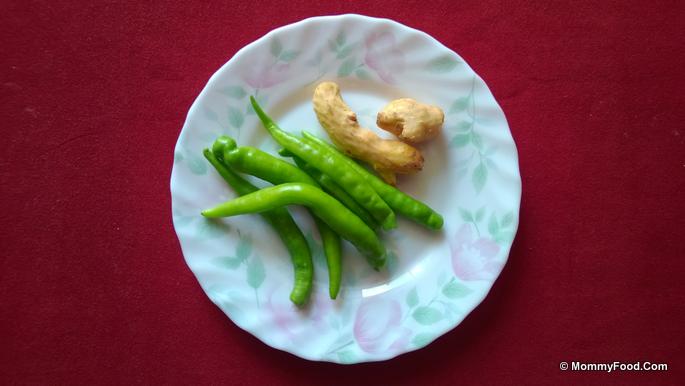 Cumin Seeds (Jeelakarra) : 1 tsp (optional)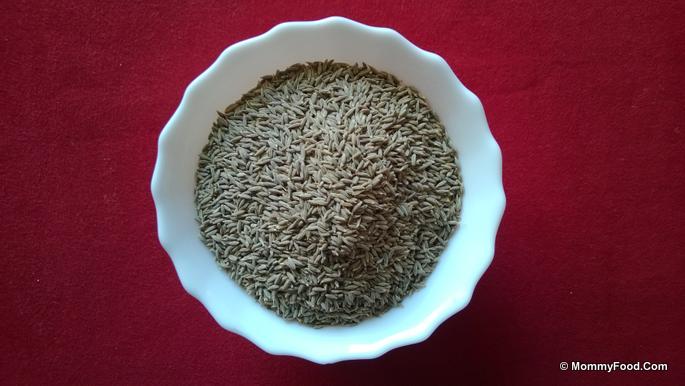 White Sesame Seeds (Tella Nuvvulu) : 1 tsp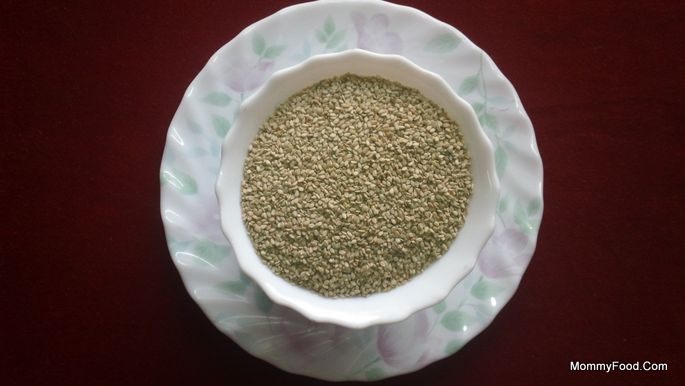 Turmeric Powder (Pasupu) : 1/4 tsp
Salt : As required
Clarified Butter (Ghee) : 1 tsp
Oil : 2 tsp

Procedure
Step 1 : Separate Fenugreek Leaves from stems and put them in Salt added Water for 5 minutes and drain Water from leaves.
Note : Washing Leaves with Salt water will remove dirt and pesticides from it.
Step 2 : Add 1 tbsp Clarified Butter (Ghee) or Oil in a Pan. Add Fenugreek Leaves, Turmeric Powder, Cumin Seeds, Salt and Ginger, Green Chillies (Allam Pachimirapa) Paste to it and fry for 3-5 minutes in low flame.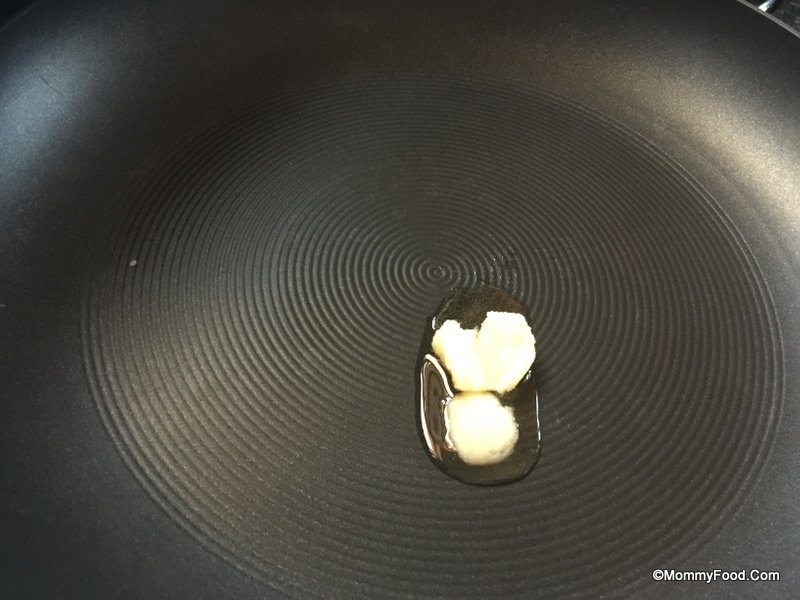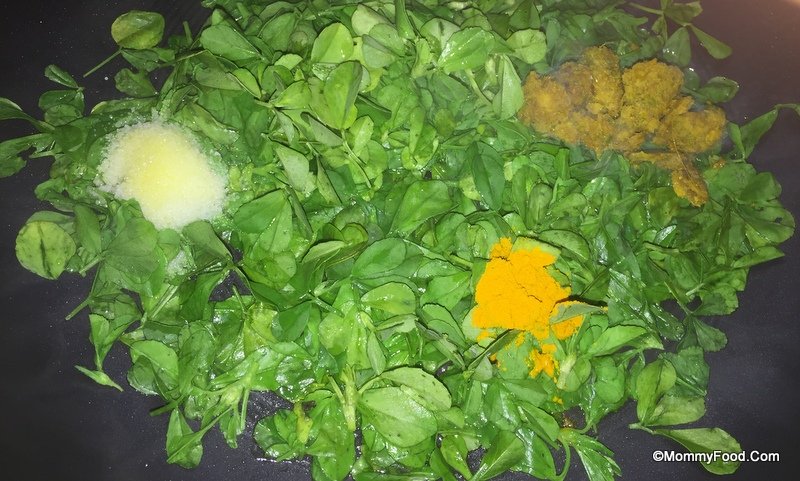 Step 3 : Let it cook and off the flame.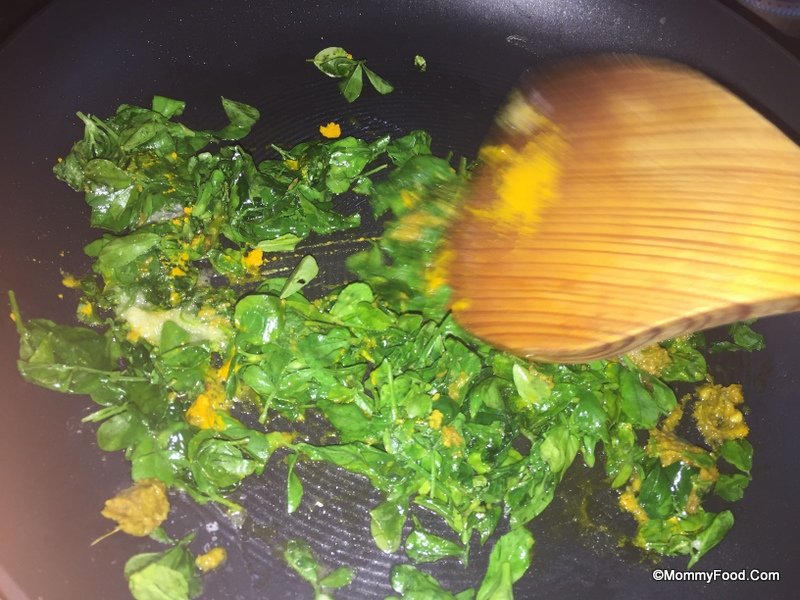 Step 4 : Take a bowl of whole Wheat Flour in a mixing Bowl. Add Cooked Fenugreek (menthikura) Leaves, Sesame seeds to it and make a dough by adding required water.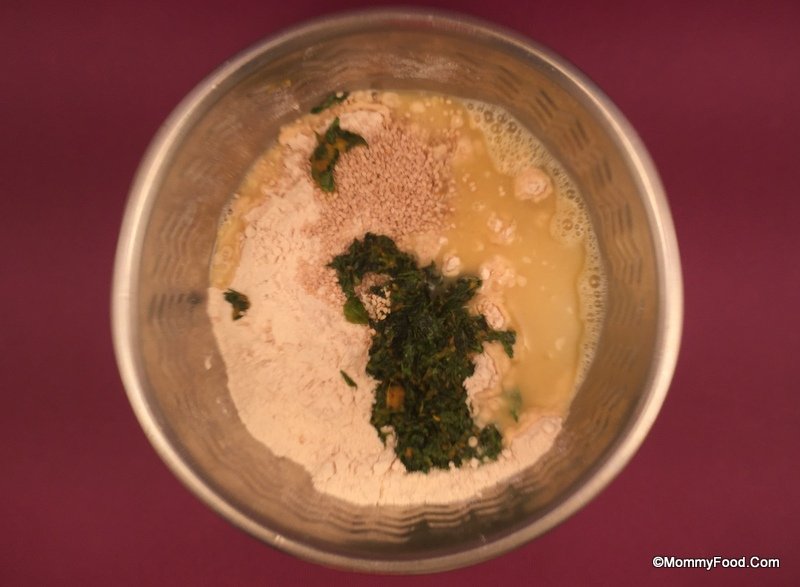 Step 5 : After mixing it thoroughly add 1 tsp Oil at last and mix the dough.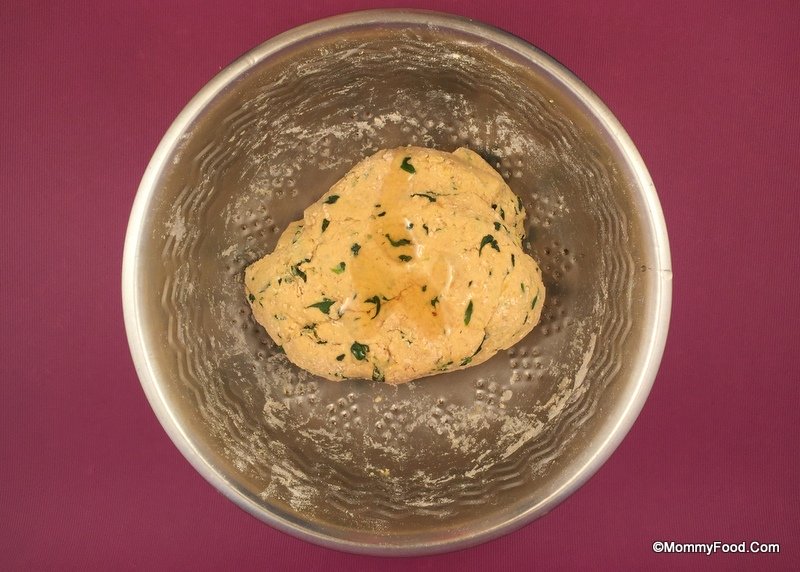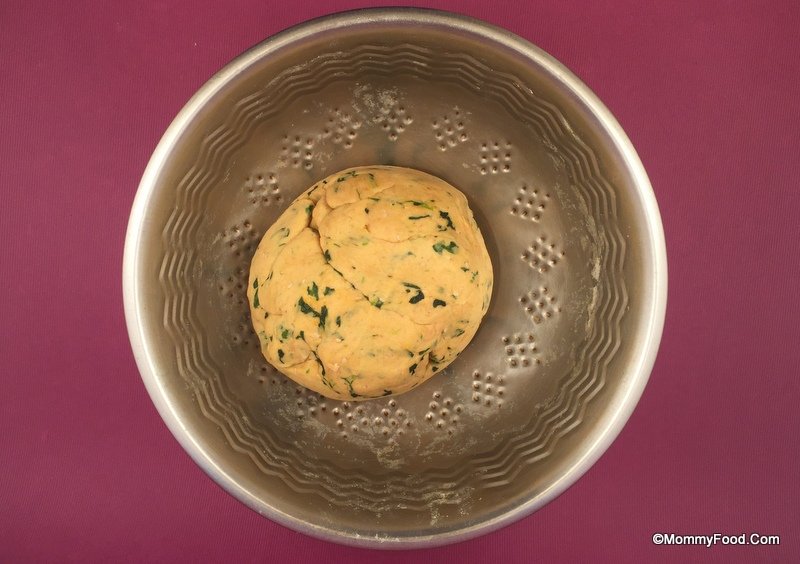 Keep aside for 10 minutes by closing the dough.
Step 6 : Make small balls or required size with the dough.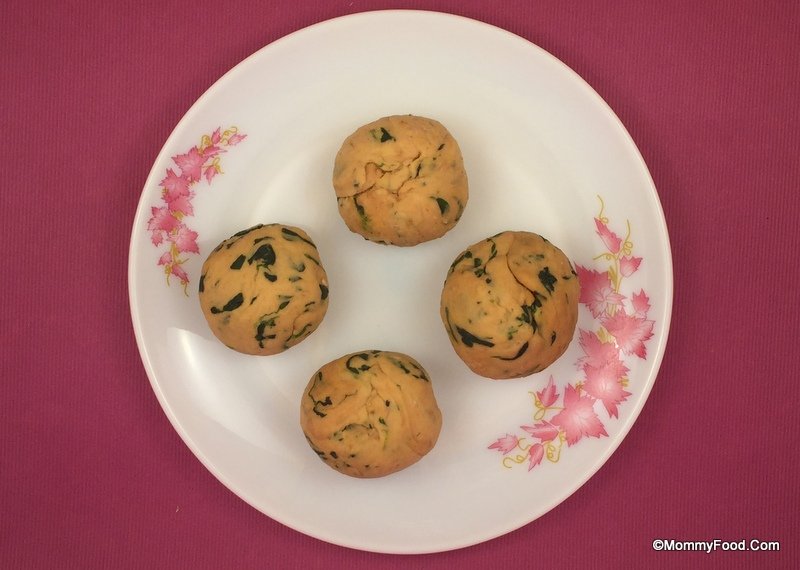 Step 7 : Preheat Tawa or Griddle. Make thin layered chapathis (Pancakes) with the help of Rolling Pin (Appadala Karra).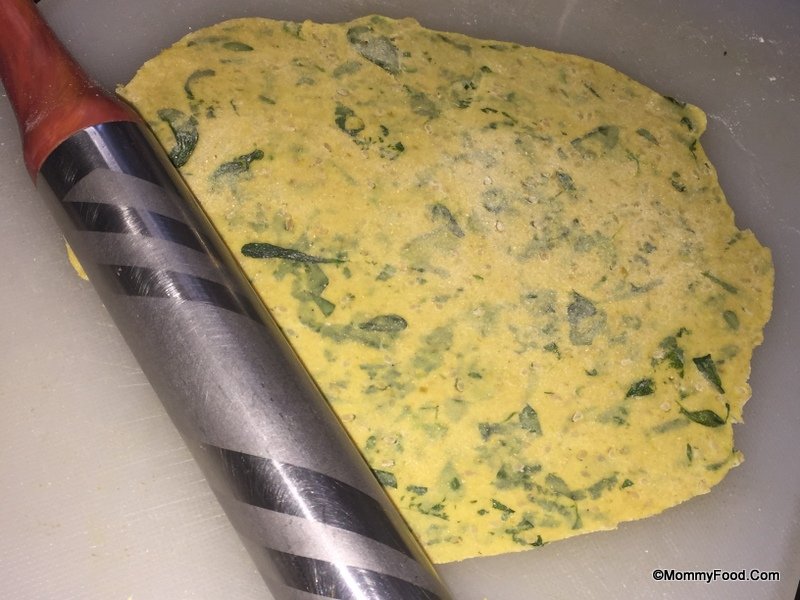 Now fry on both the sides on Tawa or Griddle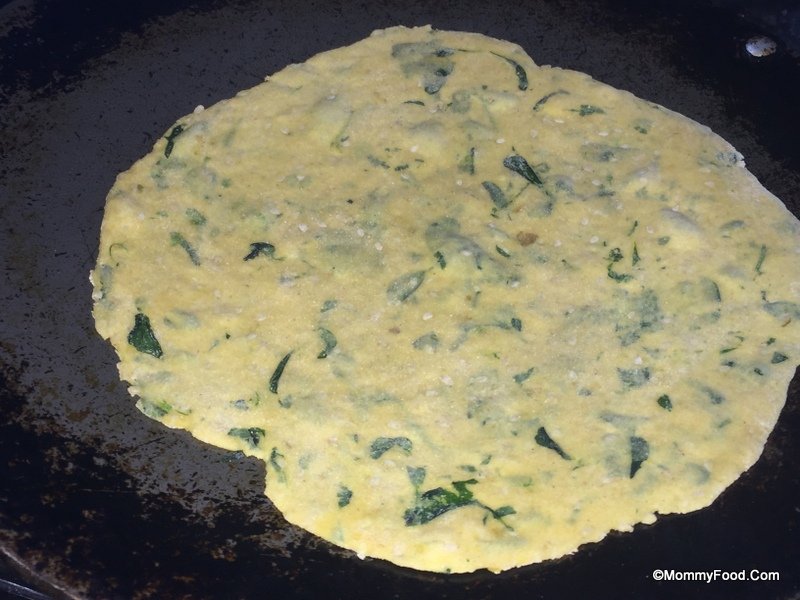 Apply little Clarified Butter (Ghee) on both the sides.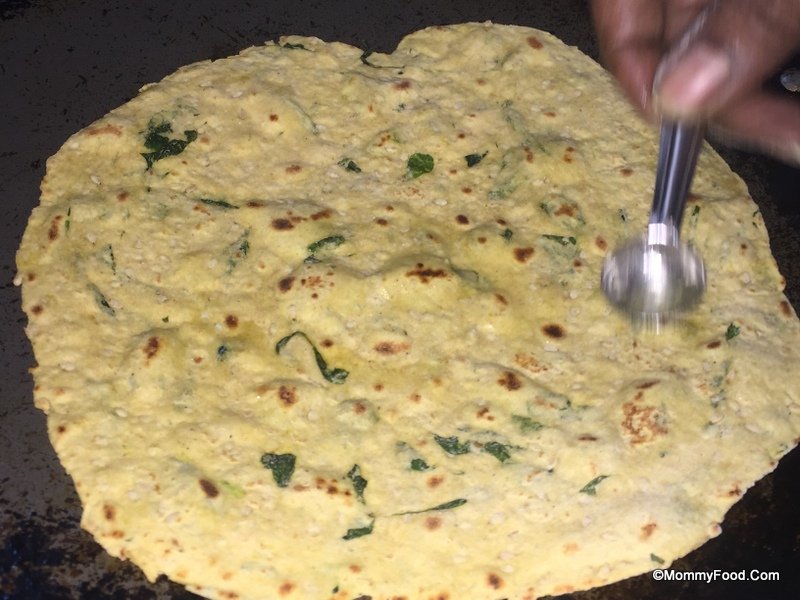 Hot and Healthy Fenugreek Leaves Pancake (Methi Parata) is ready to Serve :) Serve hot with plain Curd or any Pickle or Mealmaker Kheema Curry or Aaloo Tomato curry or Raitha or Egg Masala Curry or as per taste.