Kodi Guddu Iguru | Egg Curry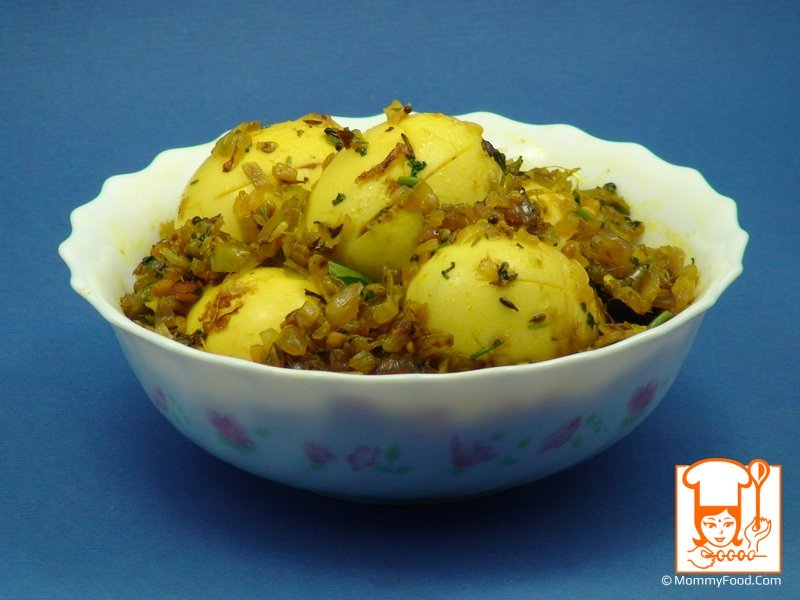 Preparation time: 10 Minutes
Cooking time: 20 Minutes
Main ingredient: Eggs
Yield: 5 Eggs Curry
Course: Main
Ingredients
Eggs: 5 or as required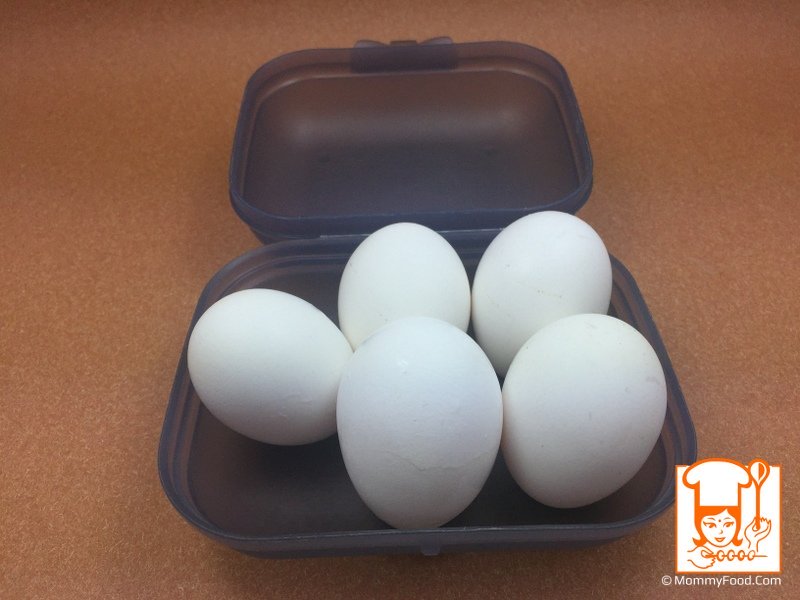 Did you know ?
An egg has 7 grams of protein and around 78 calories. It is also rich in Vitamins such as A,D,B6,B12. An egg rich diet can promote healthy weight maintenance since eggs are high in nutrition and are low in calories.
Onions: 4 medium sized chopped into small size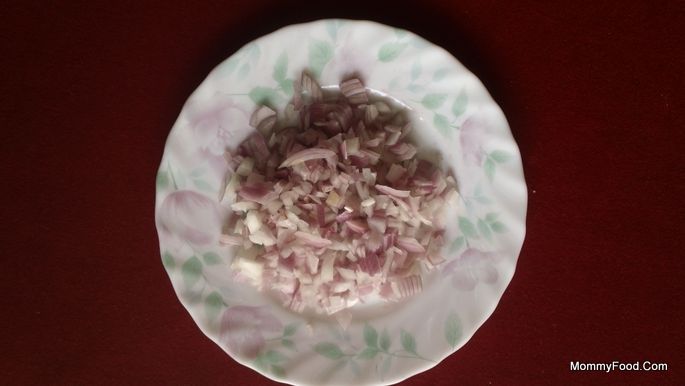 Ginger: 2 inches pieces and green chillies: 3-4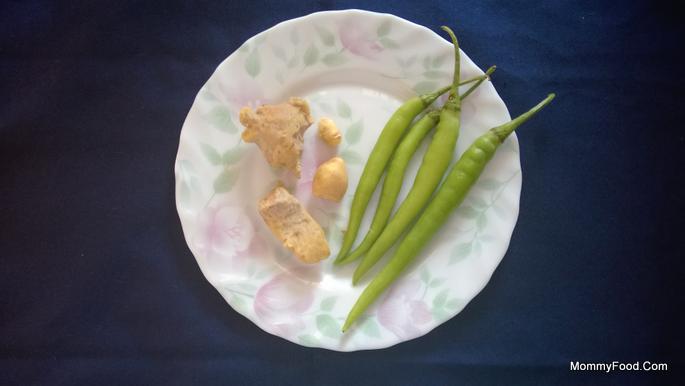 Coriander leaves: Few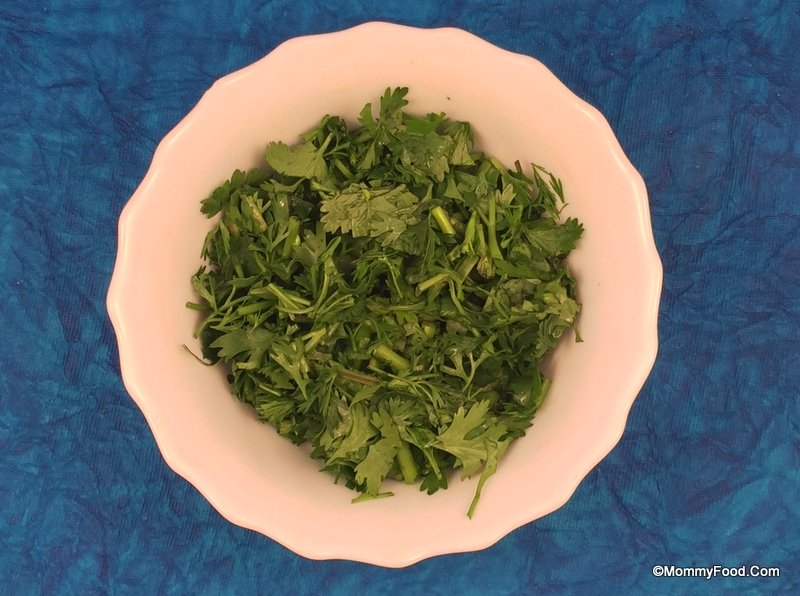 For taalimpu
Bengal gram: 1 tsp, dry red chilly: 1, mustard seeds: 1/2 tsp, cumin seeds: 1/2 tsp, garlic pods: 2-3, curry leaves: few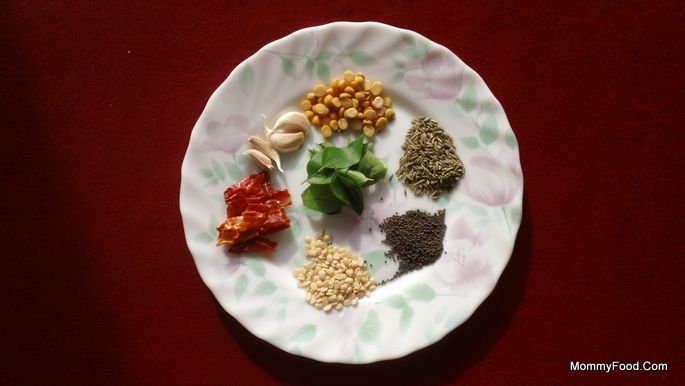 Salt: As required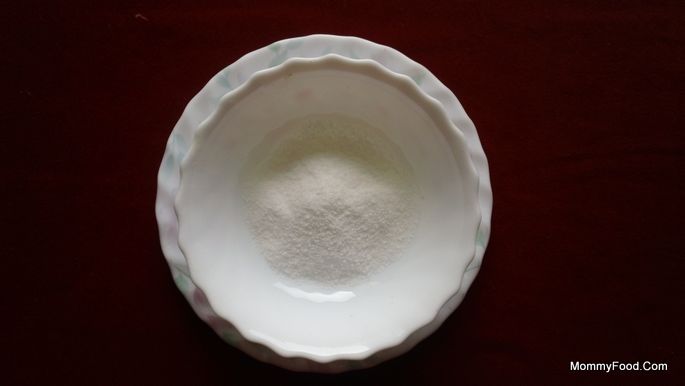 Red chilly powder: 1 tsp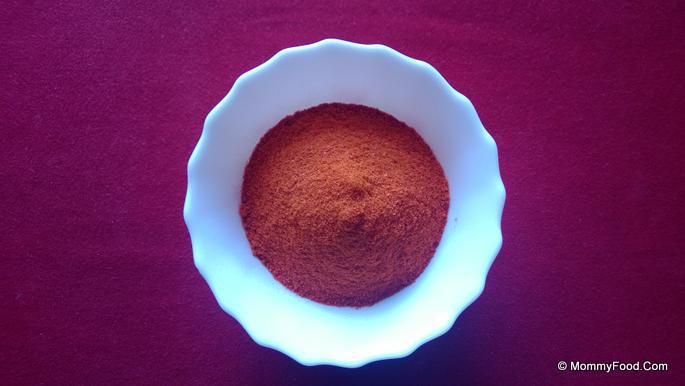 Turmeric powder: 1/4 tsp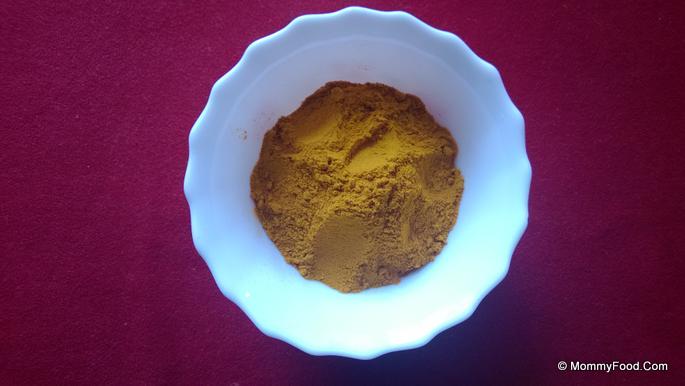 Oil: 3-4 tsp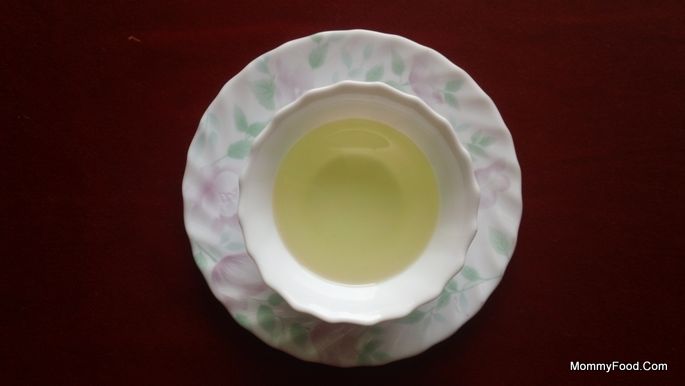 Procedure
Blend ginger and green chilly into paste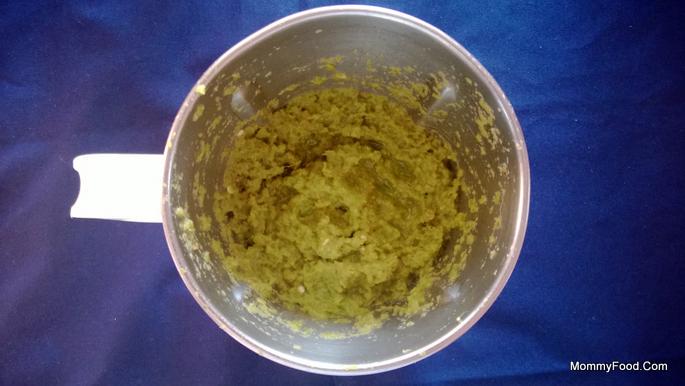 Step 1: Boil the eggs, keep them aside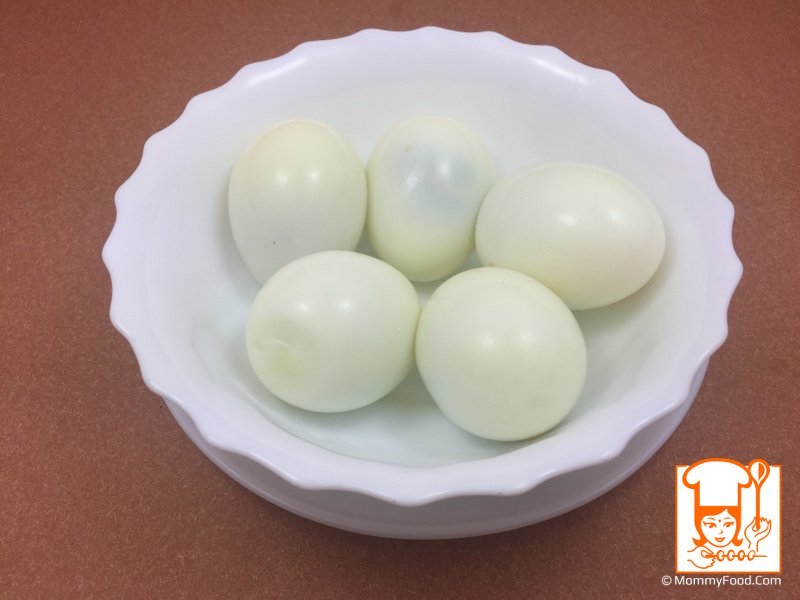 Step 2: Preheat oil, give talimpu in medium flame

Add dry red chilly split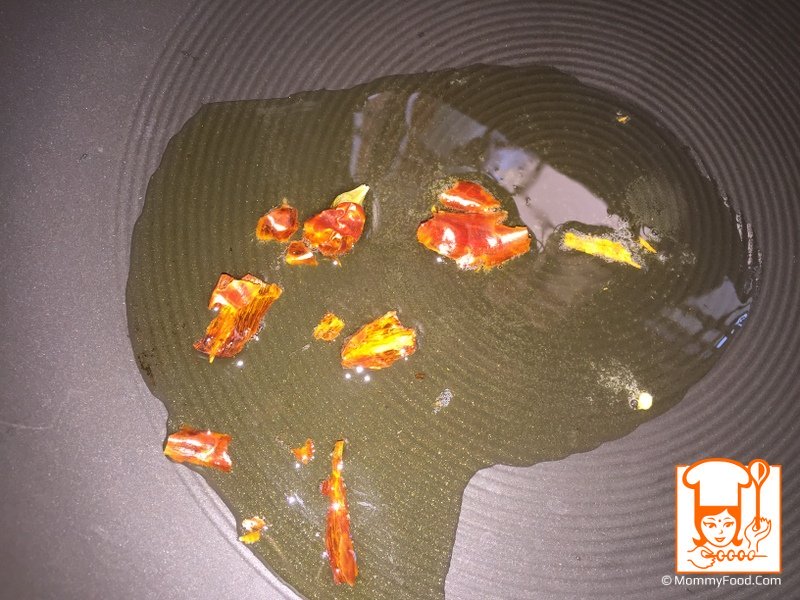 Bengal gram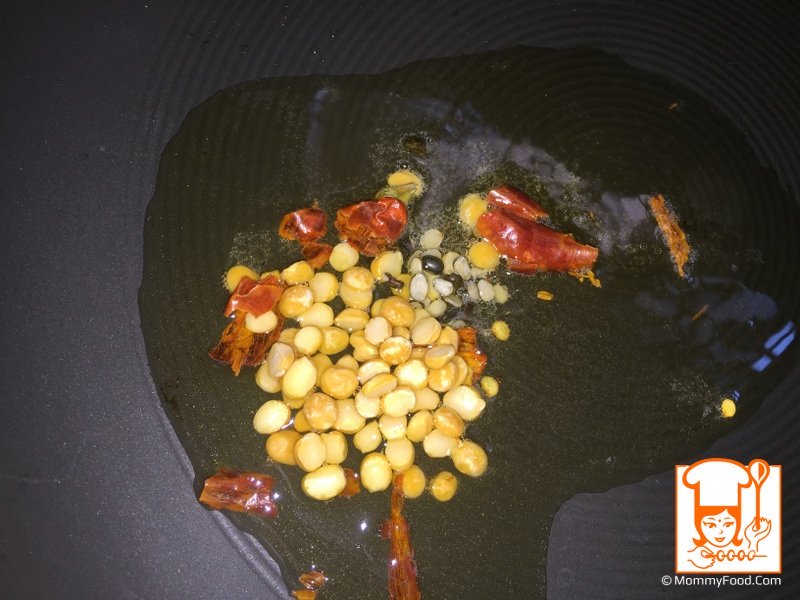 Mustard seeds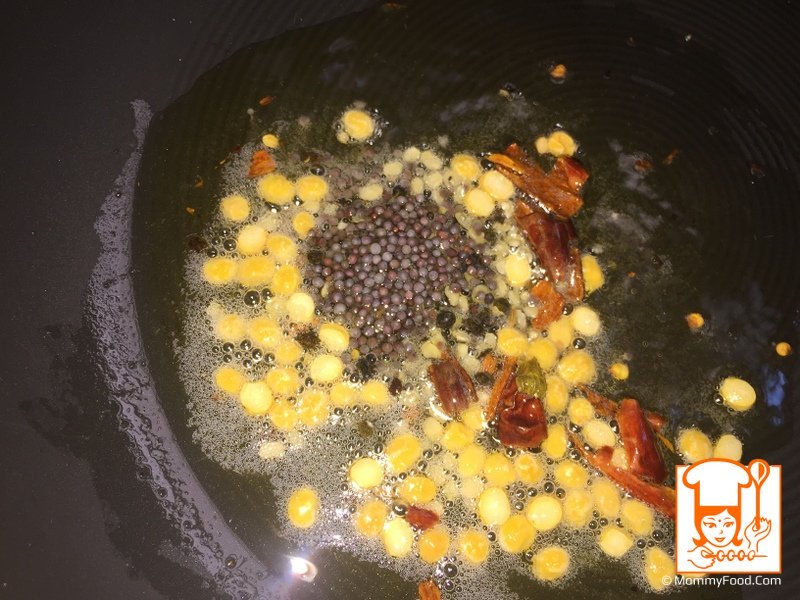 Cumin seeds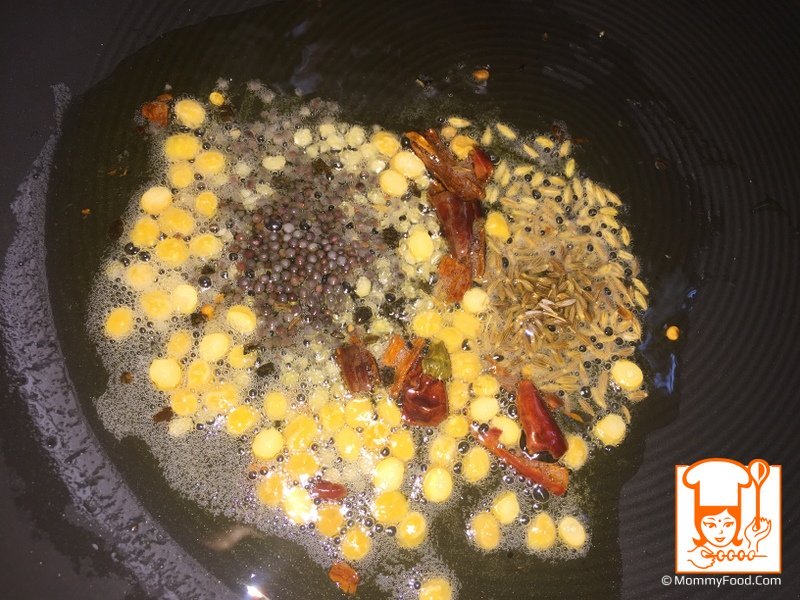 Mashed garlic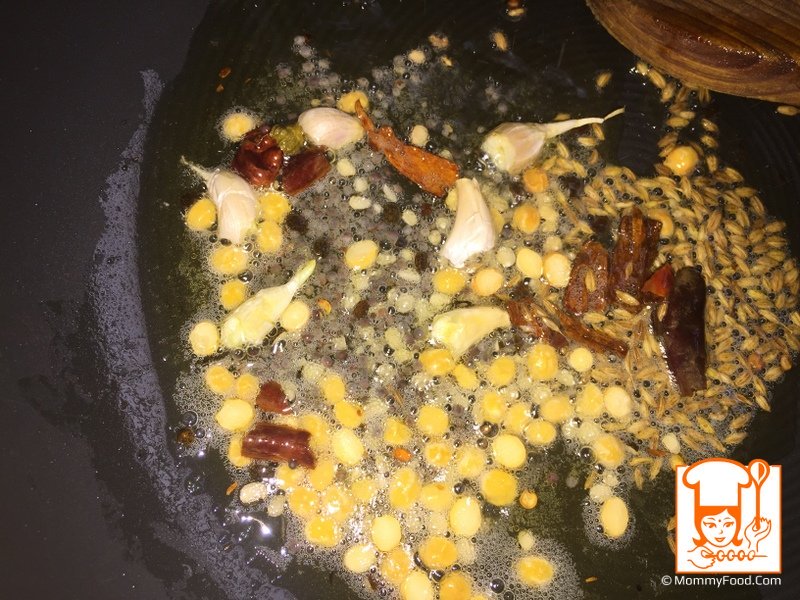 Talimpu ends (let the flame stay in medium) 

Step 3: Add onions, coriander leaves and curry leaves. Saute for a minute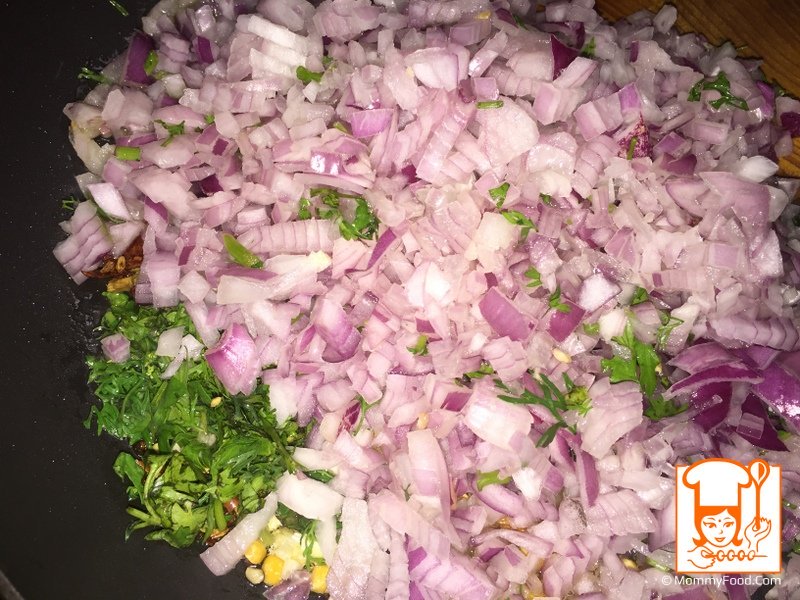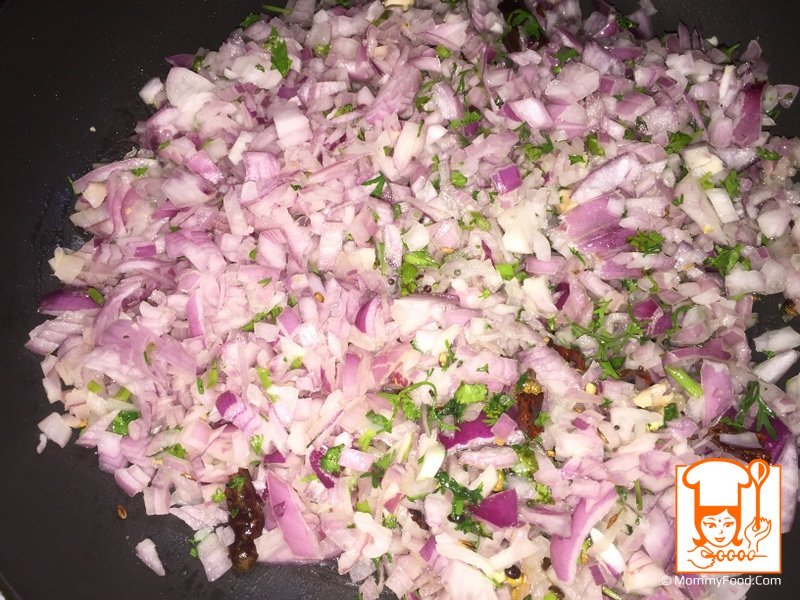 Step 4: Add salt and turmeric powder and saute for 2 minutes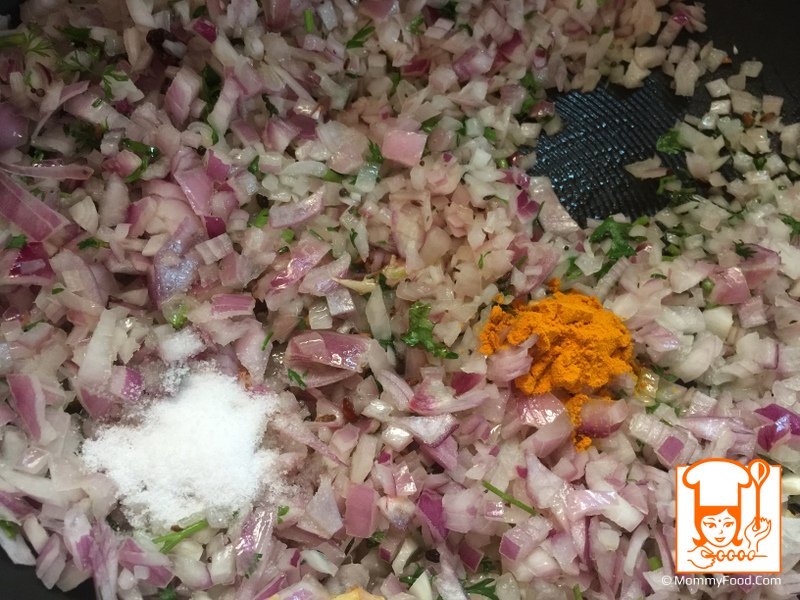 Step 5: Add ginger & green-chilly paste and stir-fry for 2 minutes


Step 6: Add boiled eggs and stir-fry for 5-10 minutes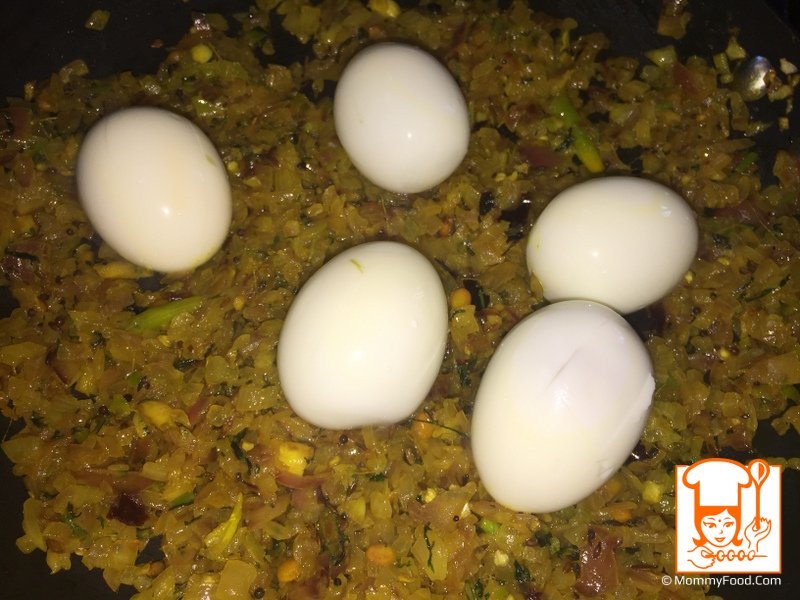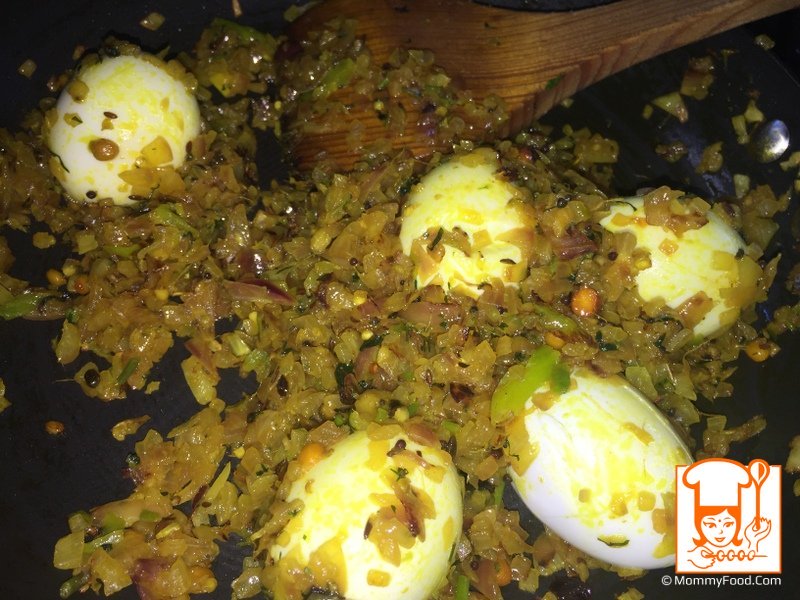 Step 7:
Garnish with coriander leaves and turn off the flame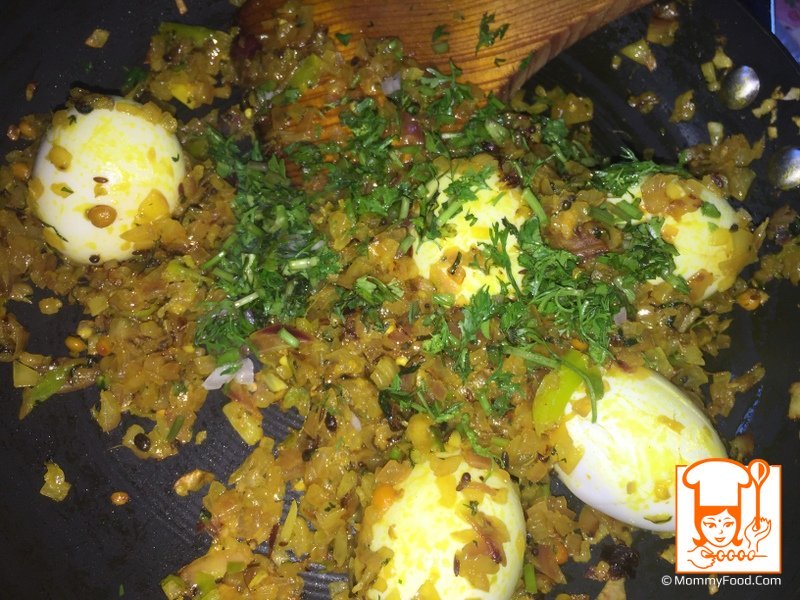 Hot and tasty guddu iguru is ready :)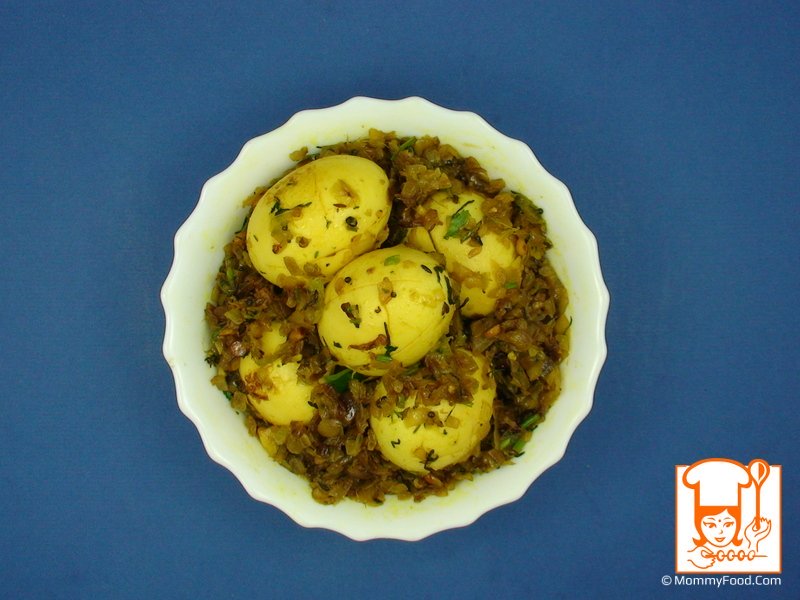 Q) Which has more protein ?
Egg white has 4 grams of protein compared to the 3 grams in the egg yolk, but the yolk has most of the vitamins and minerals.

Q) Do eggs increase metabolic activity ?
Metabolizing protein takes higher energy and the body spends more calories to digest eggs.


Q) How many should we eat everyday ?
Our body needs 300mg of cholesterol everyday. An average egg's yolk contains 185mg of cholesterol. Couple of eggs a day is considered safe.
Serve it with steamed rice and clarified butter :)