How To Make Pani Puri | Golgappa | Phuchka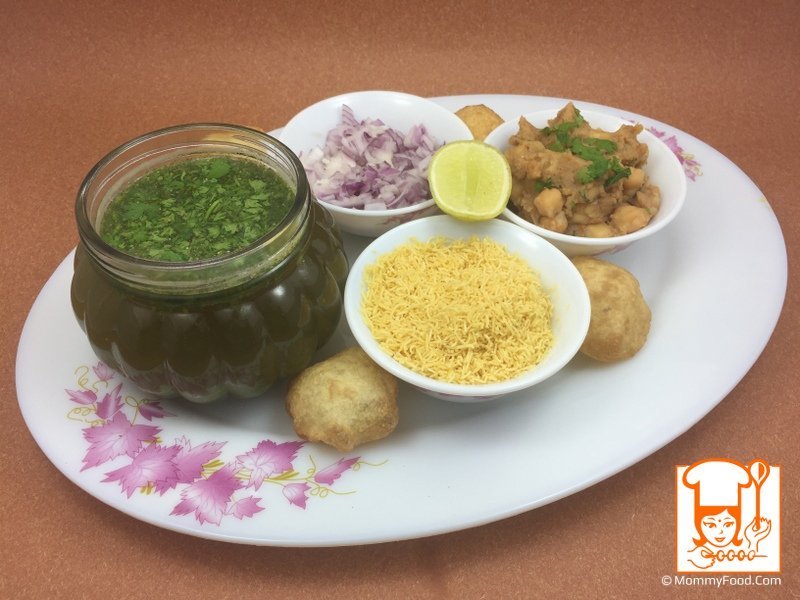 Pani puri is a common street snack in India. It is also called golgappa. It consists of round, hollow puri fried crisp and filled with a mixture of flavored water, chickpeas, potato, onion and tamarind chutney. I like panipuri a lot and my kids love it too, but I am reluctant to feed them outside with concern to the water they use, so I have done this at home to avoid stomach upsets. I made it very simple and less spicy for kids. Here are the step by step instructions.
Preparation time: 15 minutes
Cooking time: 10 minutes 
Course: Snack
Serves: 4-5
1 bowl measurement: 250 ml


Ingredients
Cooked chickpeas, boiled and mashed potato (1 big): 1 bowl each respectively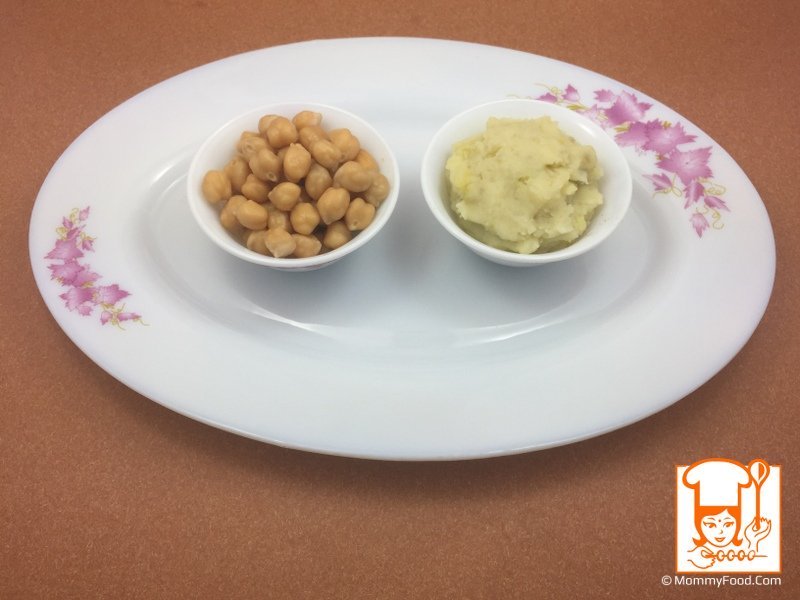 Chat masala powder, amchur powder, roasted cumin seeds powder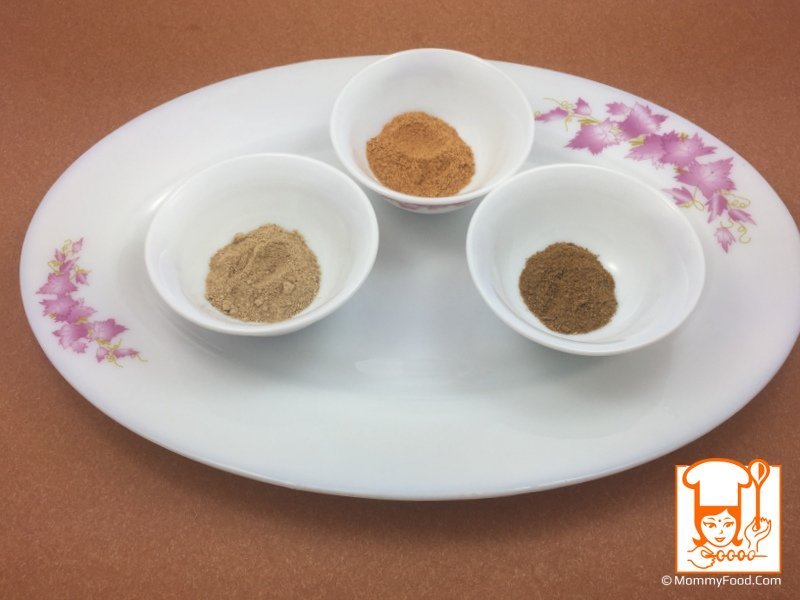 Coriander leaves and mint leaves: Few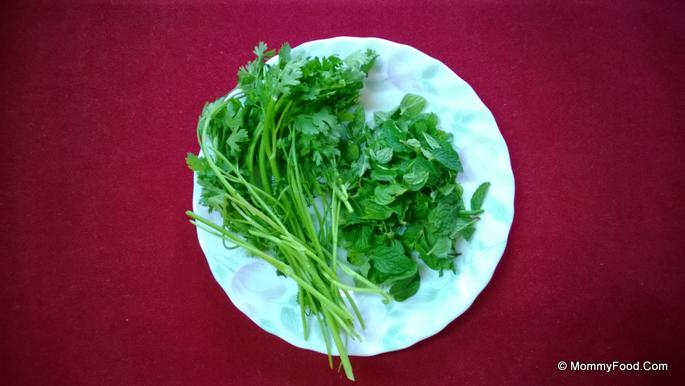 Green chillies: 2 and ginger: little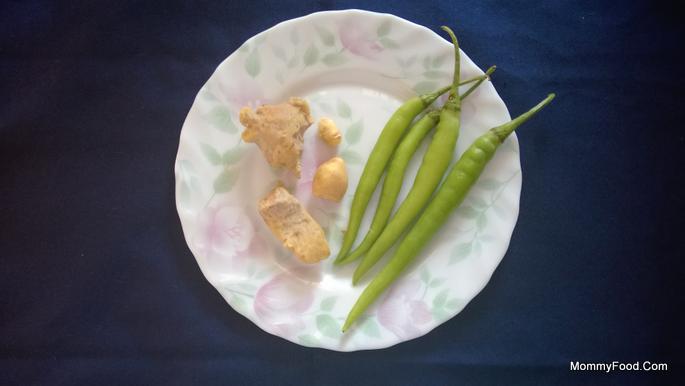 Finely chopped onions, nylon sev (available outside) and lemon (optional)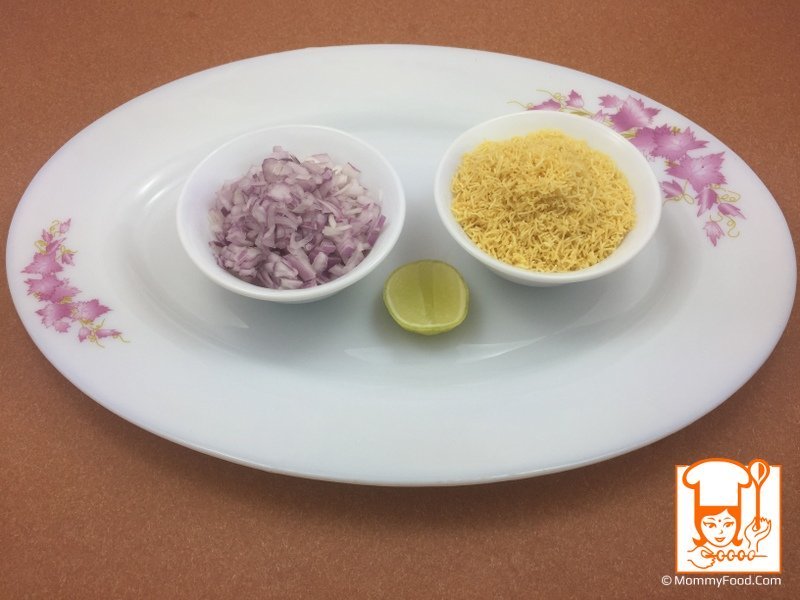 Puri's : 25-30 (can buy ready-made or make them at home)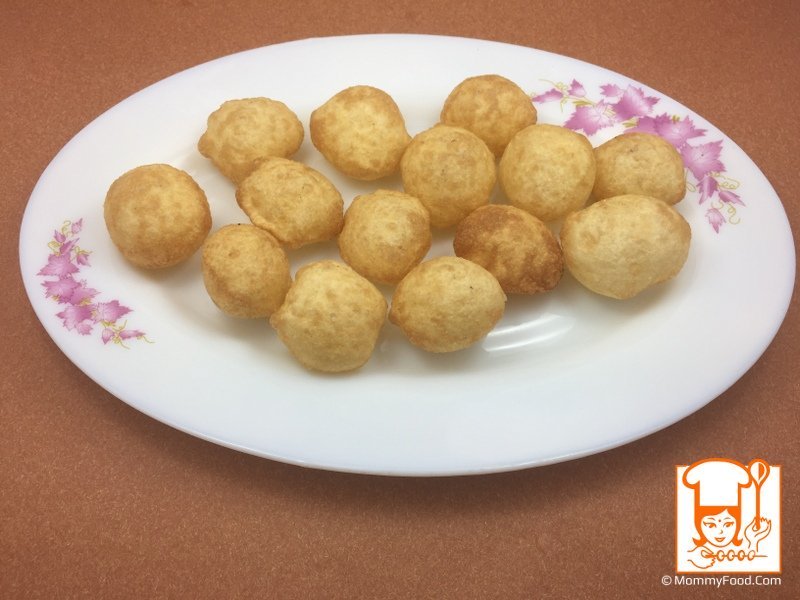 How to make puri at home: To 1 bowl bombay rava (suji), add 1 tbsp maida or all purpose flour and 1/4 tbsp salt. Add 1/4 bowl water (required water) and knead it like a dough. When the dough is ready, rest it for 15 minutes with wet cloth closed. Now roll thin, with small cup prepare puri by pressing on the flat thin rolled dough. Deep fry puri's, keep them aside.


Tamarind Chutney (optional)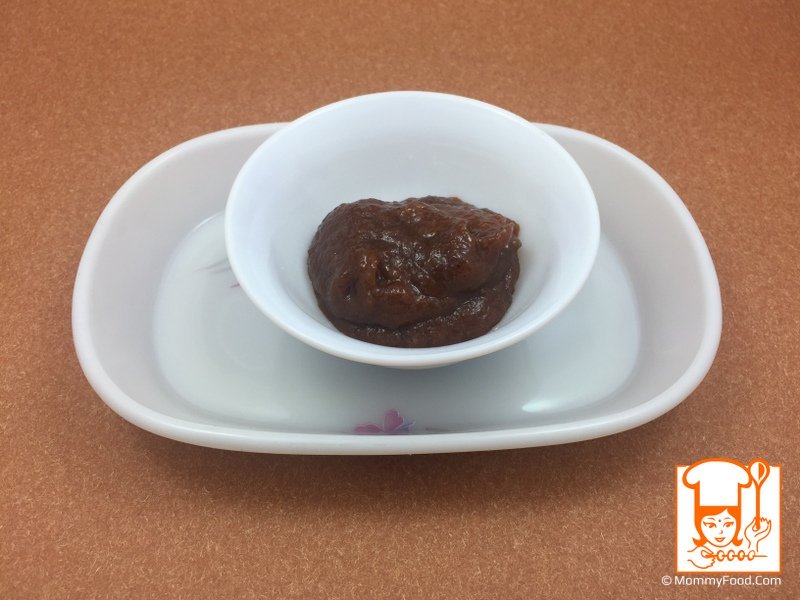 Red chilly powder: 1 tbsp
Salt: As required
Water: 3 - 4 bowls

Procedure
Masala making: In a mixing bowl, add mashed potatoes, cooked chickpeas, 1/2 tbsp cumin powder, 1/2 tbsp chat masala, 1/2 tbsp red chilly powder, 1/4 tbsp salt. Mix them all and keep it aside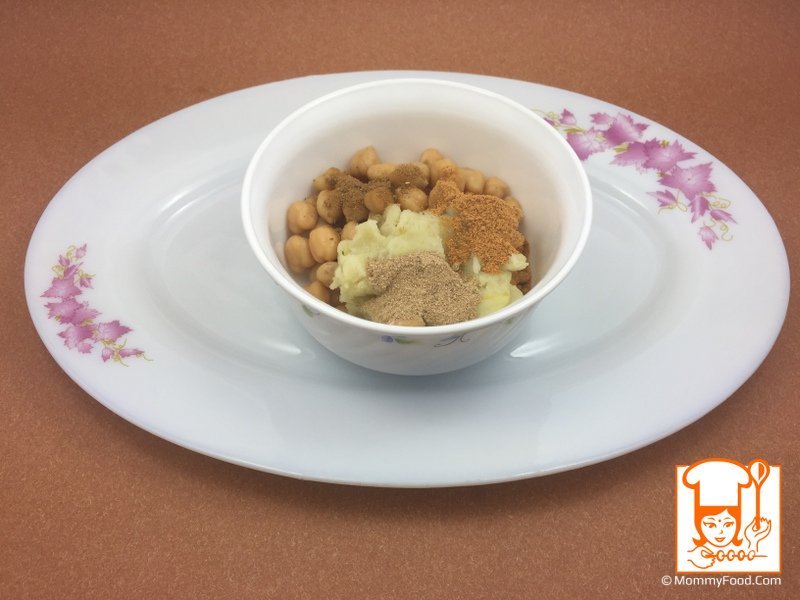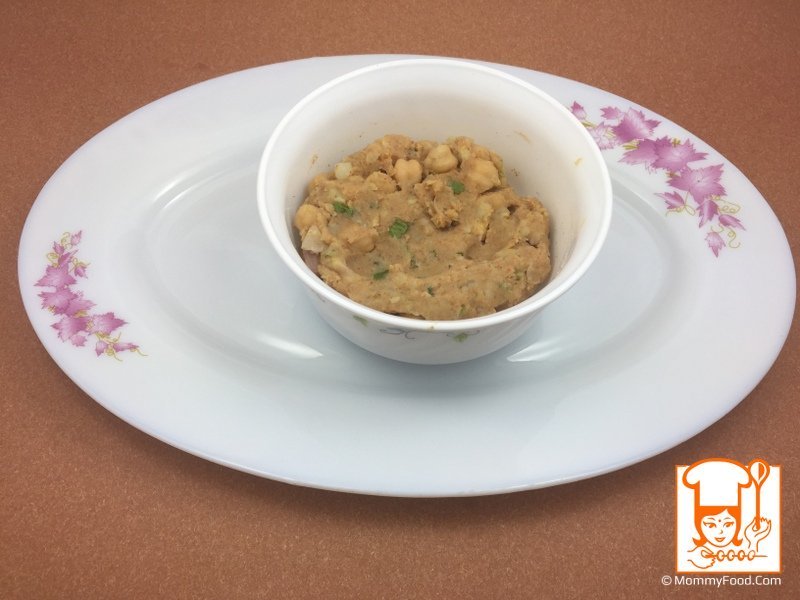 Pani preparation
Step 1: Blend mint leaves, coriander leaves, little ginger and 2 greenchillies into paste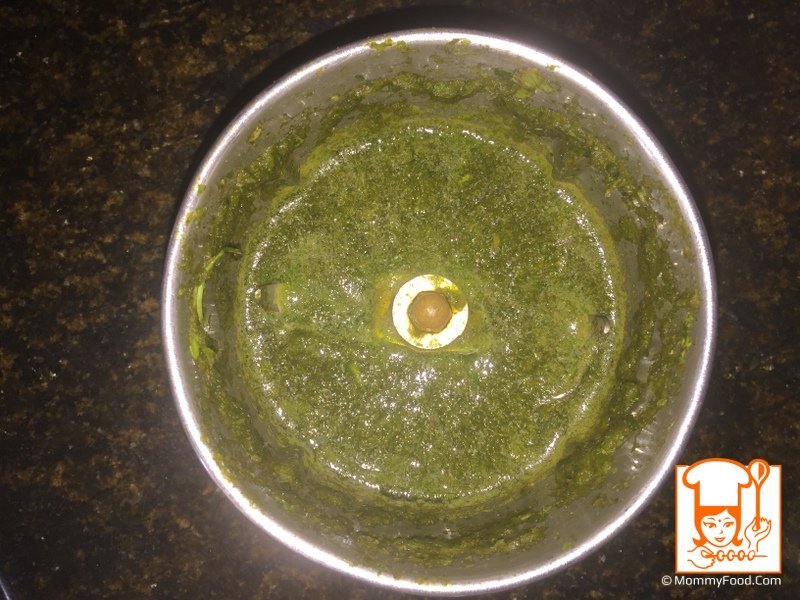 Step 2: In a mixing bowl add paste to 3 bowls water. Also add 1 tbsp amchur powder (can replace with soaked tamarind water), 1 tbsp chat masala and 1/2 tbsp salt, mix it well and taste the water and add salt or water if required.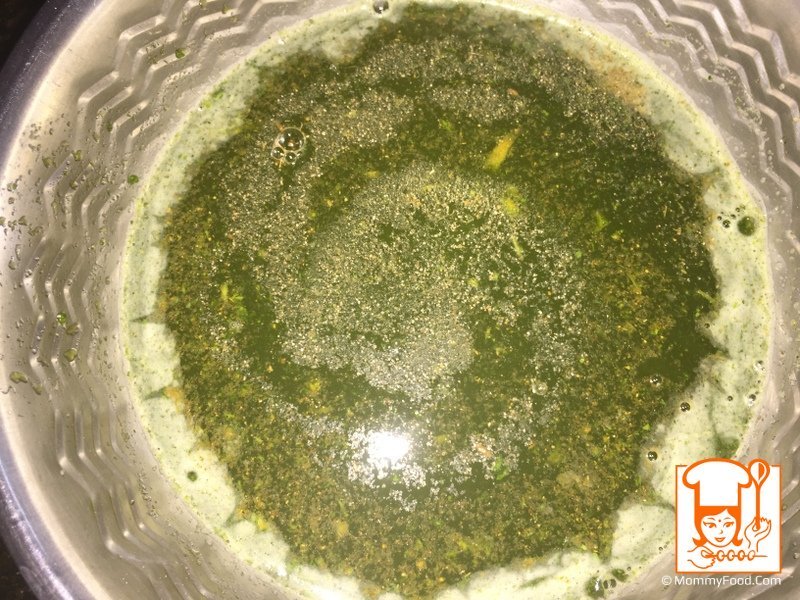 Pani is ready

Assembling pani puri
Step 1: Put pani, chopped onions, sev and tamarind chutney together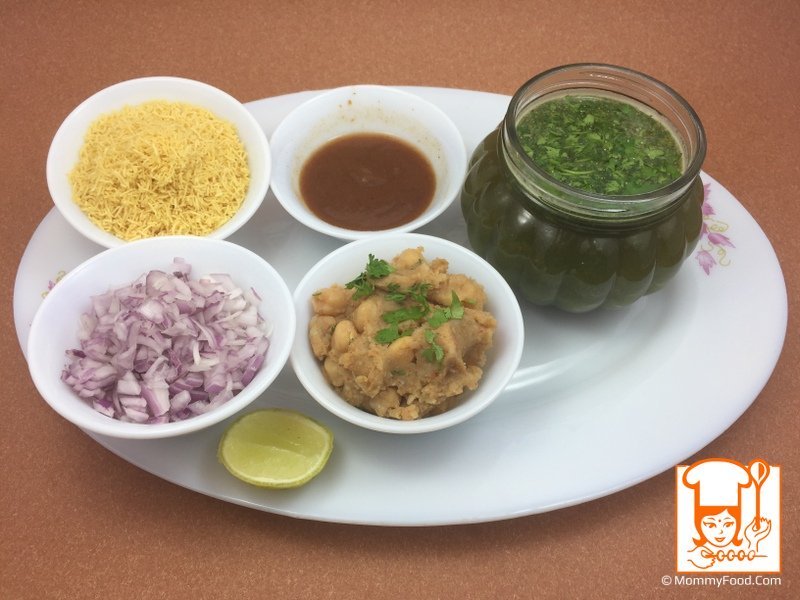 Step 2: Now take one puri, crack the top of the puri with spoon or thumb finger. Then add 1 tsp prepared masala, next sev, then chopped onions and tamarind chutney (optional)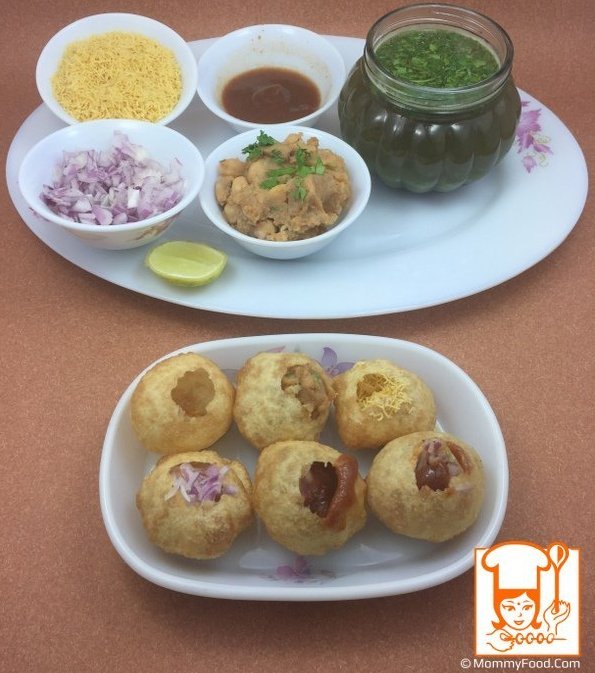 Step 3: Now Stir the green pani and add pani to stuffed puri, immediately consume it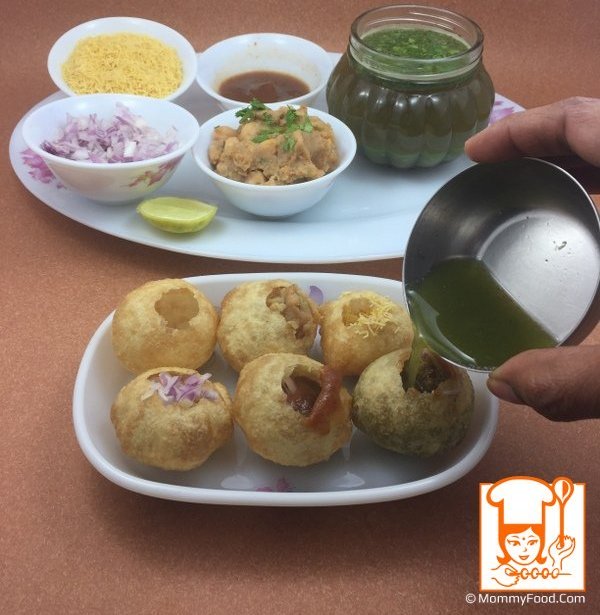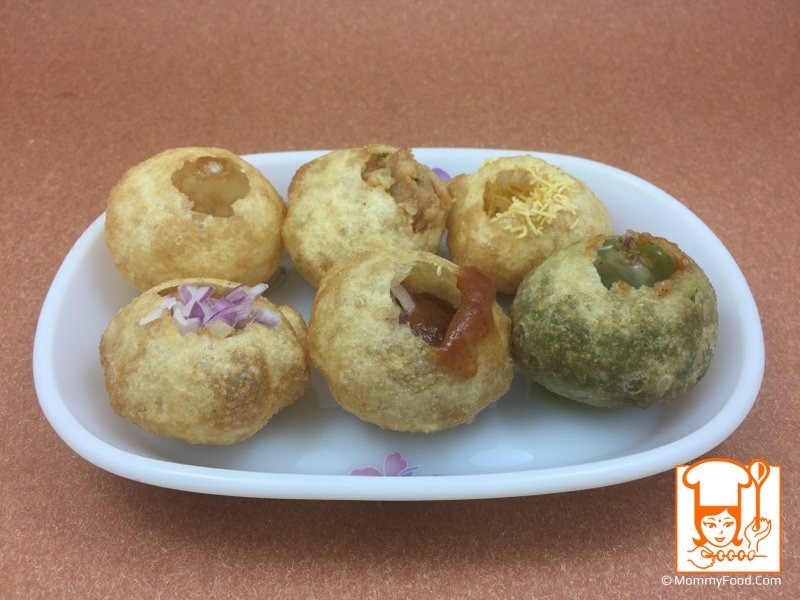 Enjoy the wonderful taste of pani puri or golgappa :)