Homemade Cake Without Oven | Sponge Cake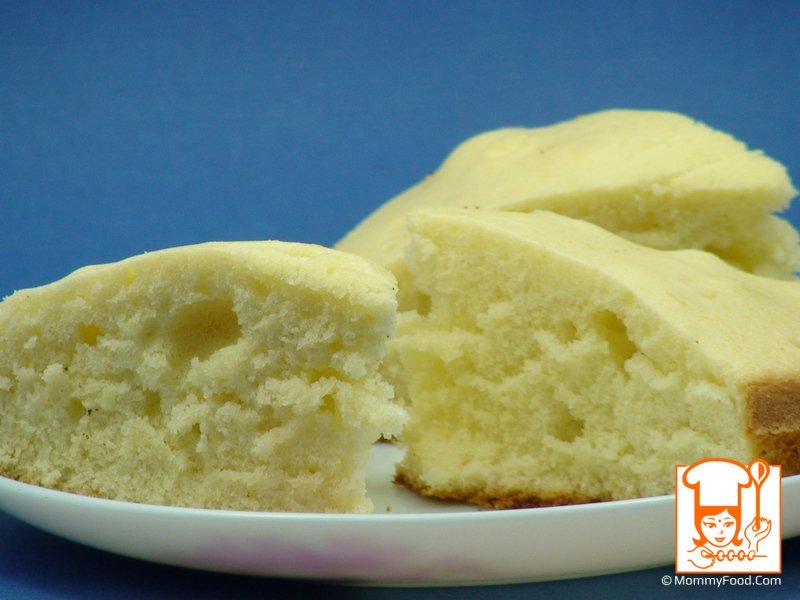 Sponge cake is easy to prepare and tasty to eat. Many of us want to prepare cake at home, but find it difficult because of the unavailability of an oven. But with a simple technique, we can prepare cake quickly at home without needing a regular oven or a microwave oven. All we need is a washed sand (sand without mud in it). The sand is placed in a flat tawa or a pan or a large wok, which in turn is placed over the stove. The batter for the cake will be placed in a baking tin (round wide stainless steel bowl) on top of this sand. The sand will slow down the cooking process and also spread heat evenly. For this sponge cake, I used cooking butter, eggs, sugar and maida. If we want to make an egg less cake, just add one more cup of butter. We can also prepare the batter using a blender or a hand mixer whichever is available. I'm sharing three methods of making the batter. Here are the step by step instructions.
For 250 grams cake

Preparation time: 10 Minutes
Baking time: 20 Minutes
Yield: 250 grams
Main ingredients: Egg, cooking butter, maida, sugar
Course: Dessert / Snack
1 Cup measurement: 200ml
Ingredients
Cooking butter, beaten eggs, sugar (finely powdered): 1 Cup

Maida (plain flour): 1 & 1/2 Cup

Pineapple essence: 1/4 tbsp
Baking soda: 1/2 tbsp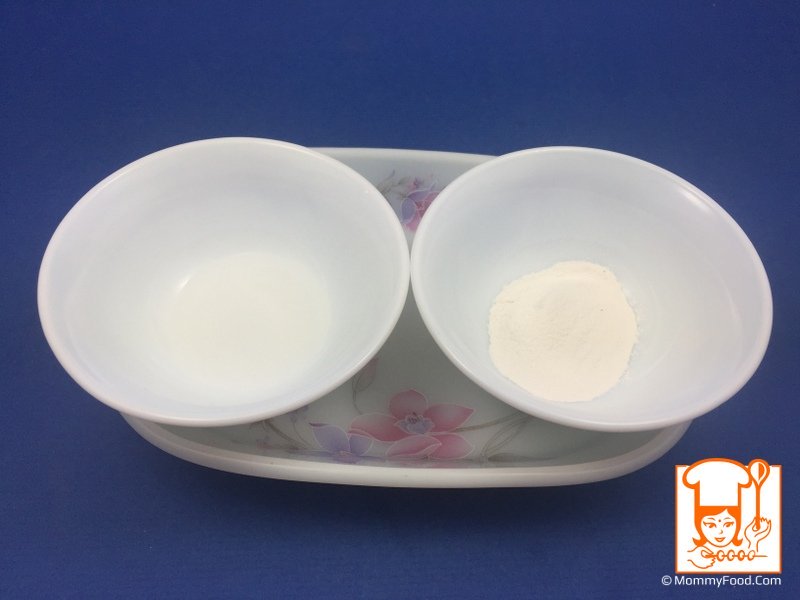 Clarified butter (ghee): To grease
Clear sand: As required, to spread (If you can't find it in a store, make it at home. Get regular sand, put it in a bucket and wash it repeatedly until all the mud and debris is removed. Let it dry, remove all the big and small stones. Dedicate one pan for it, put the dried sand into it, cover it with a aluminium foil and heat it in high flame for a 30 minutes to sterilize it. Let it cool down, once done, this sand can be used many times over.)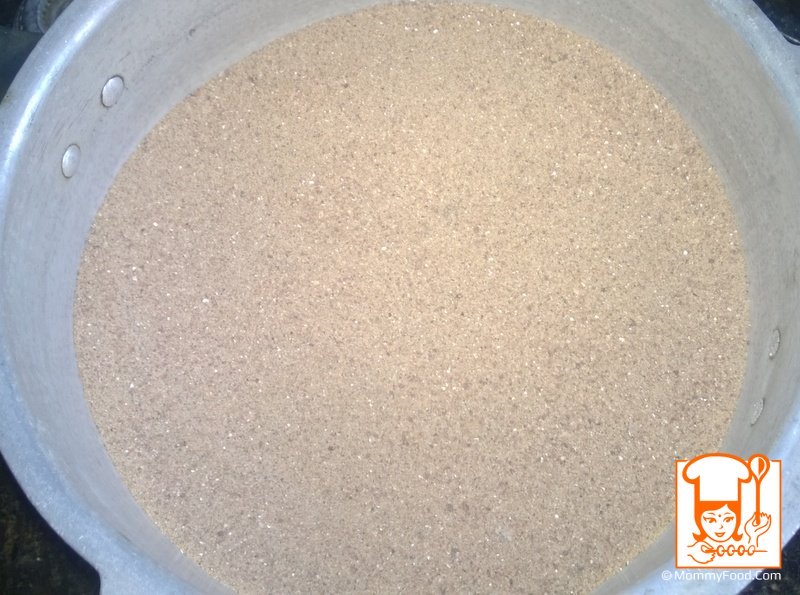 Procedure
Apply grease to a baking tin and spread 1 tbsp maida as shown. keep it aside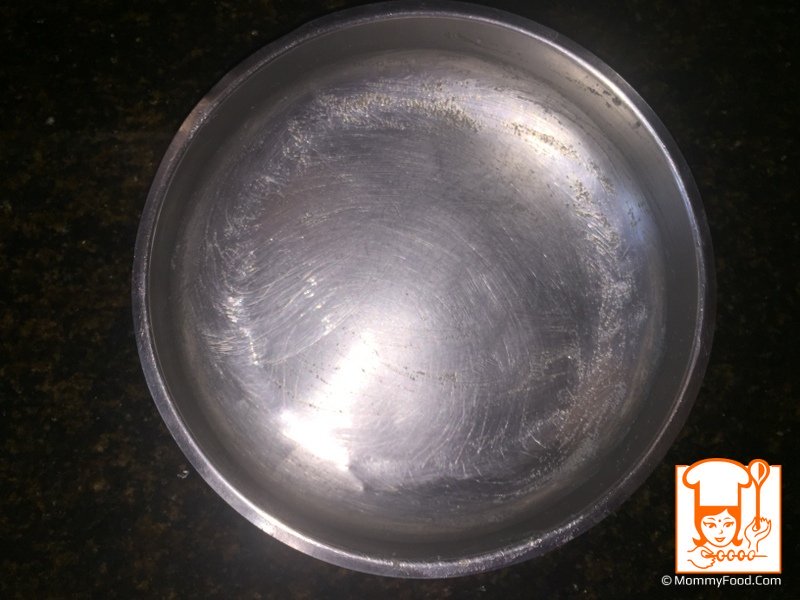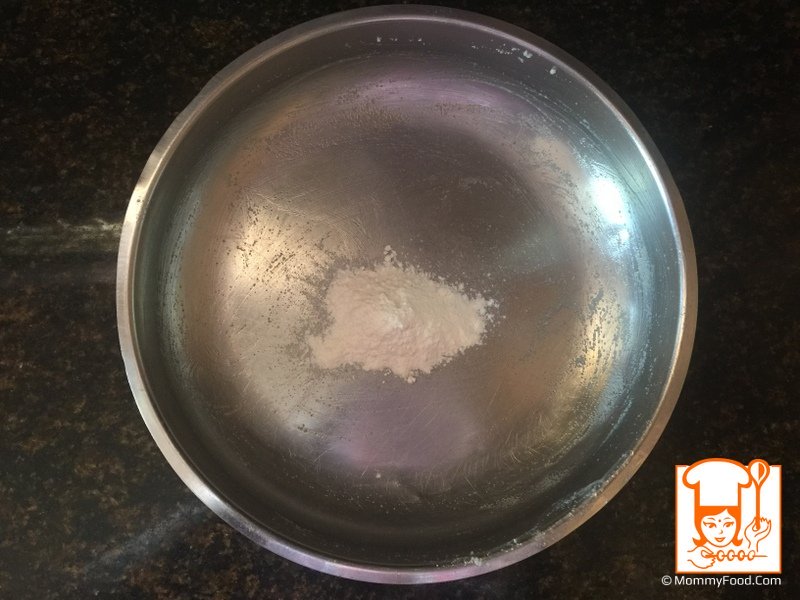 Batter Making Method 1: Using hand power (without blender or hand mixer)

Step 1: In a mixing bowl, combine sugar powder, butter and eggs. Whisk it lightly and add maida to it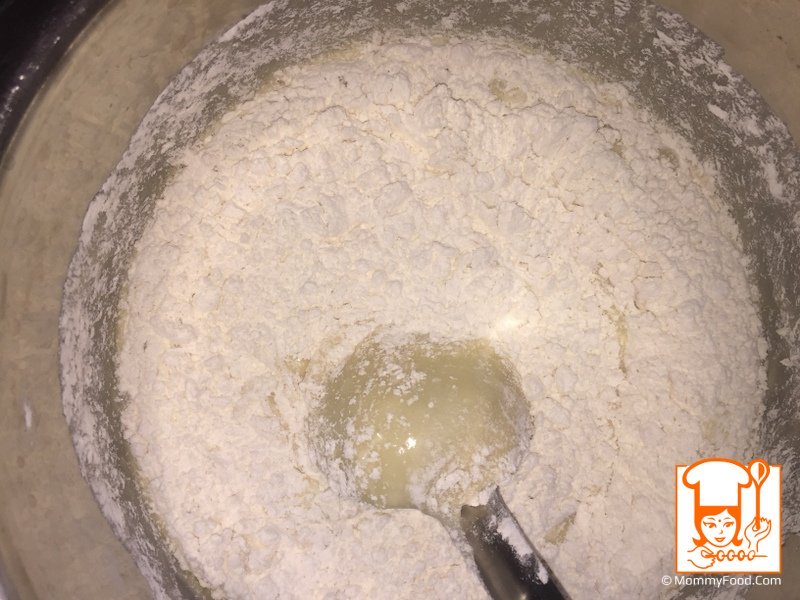 Step 2: Whisk the batter in clockwise or anti clockwise direction (any 1 direction only continuously) till it forms a smooth batter (approximately 5-10 minutes)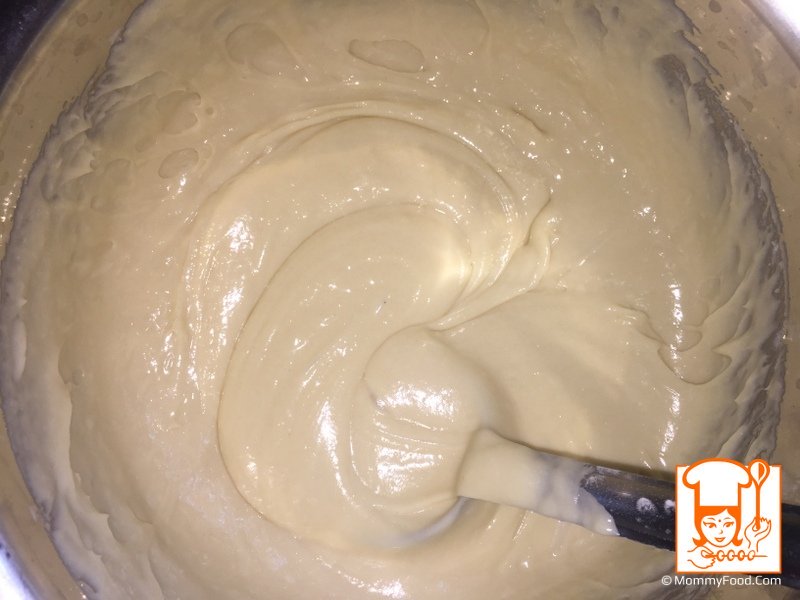 Step 3: Add essence and baking powder to the batter. Whisk it clock wise or anti clock wise (the direction used in the step above) till the batter is fluffy and soft (observe that bubbles are formed, approximately 5-10 minutes)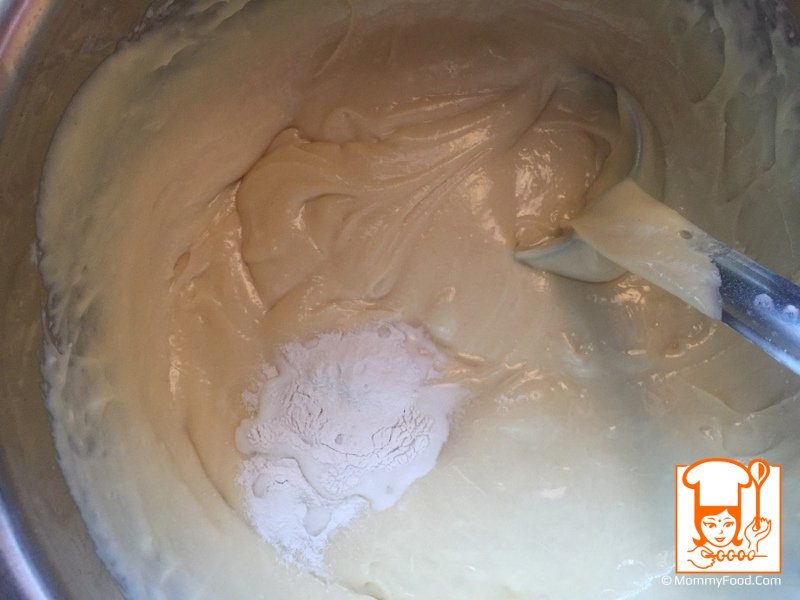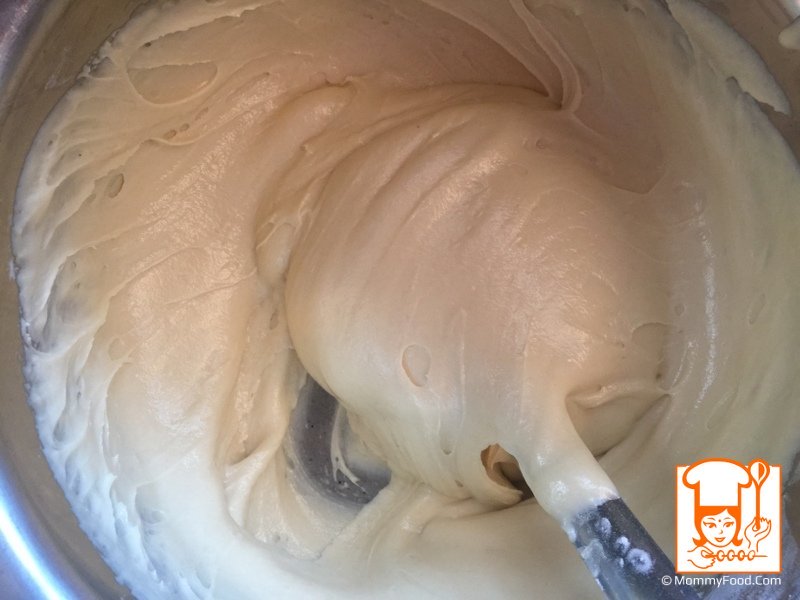 The batter is ready.
Cake Baking Procedure: Add the prepared batter into the grease applied tin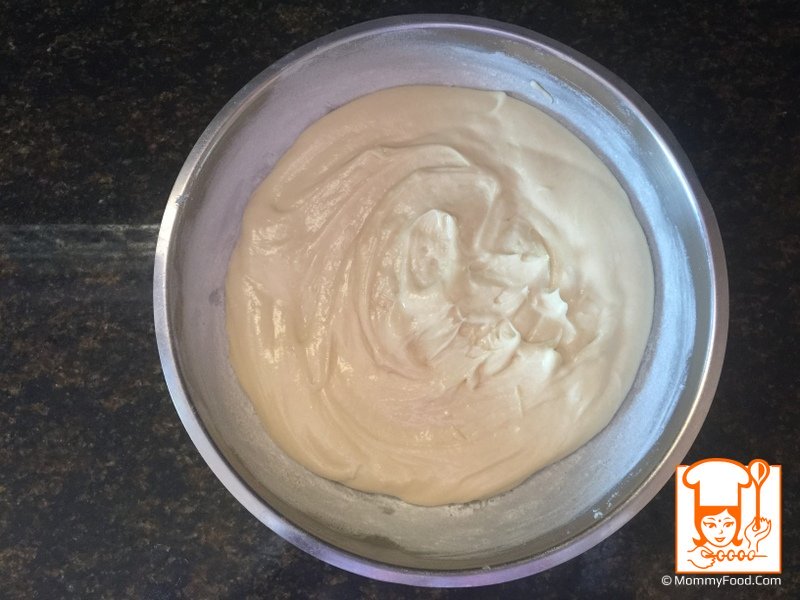 Carefully put the tin on hot sand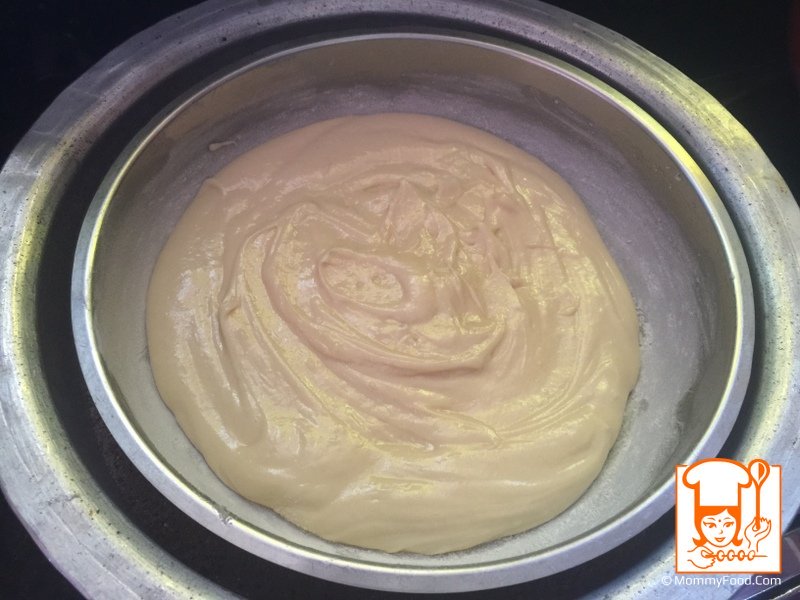 Close it and bake for 15-20 minutes in medium flame

Note: Time depends on the thickness of the bottom of a pan or tawa or wok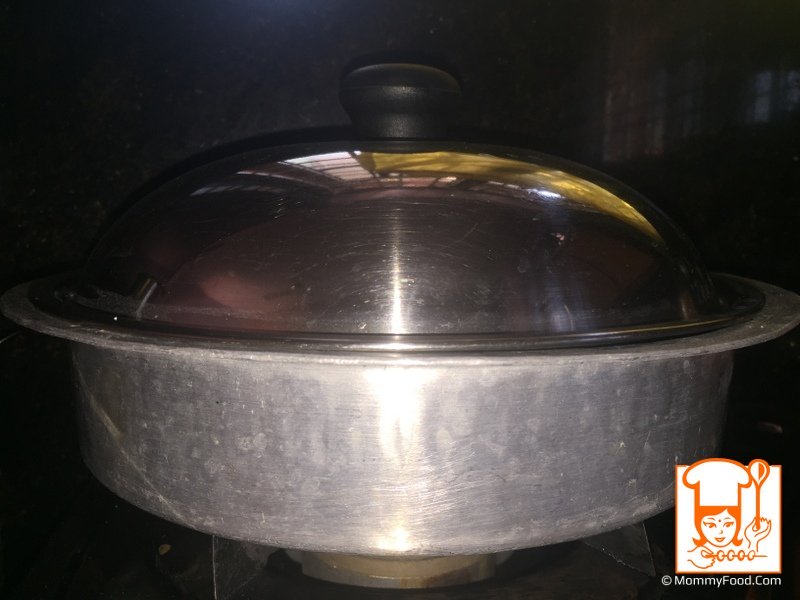 To check if the cake is done: Insert a spoon or knife into the middle of the cake, if the knife comes out clean, then the cake is done. If it is not baked let it be on medium flame for more 5 minutes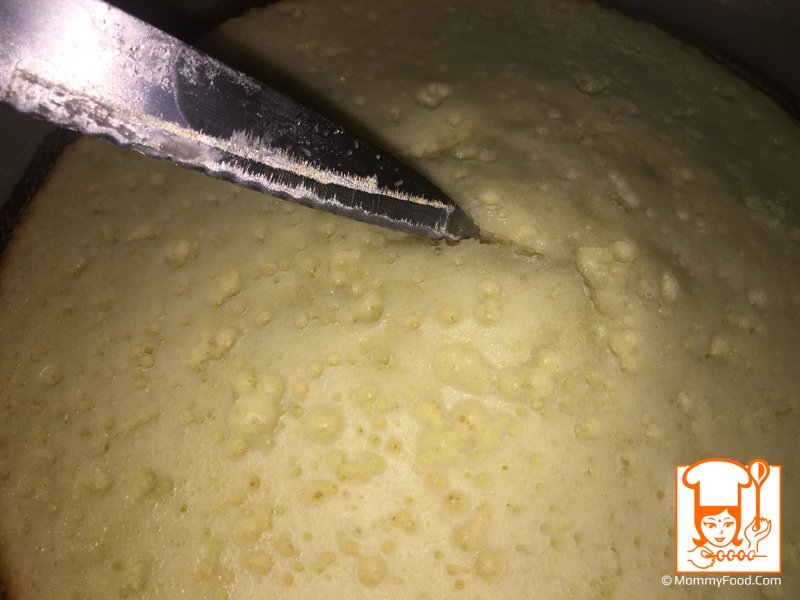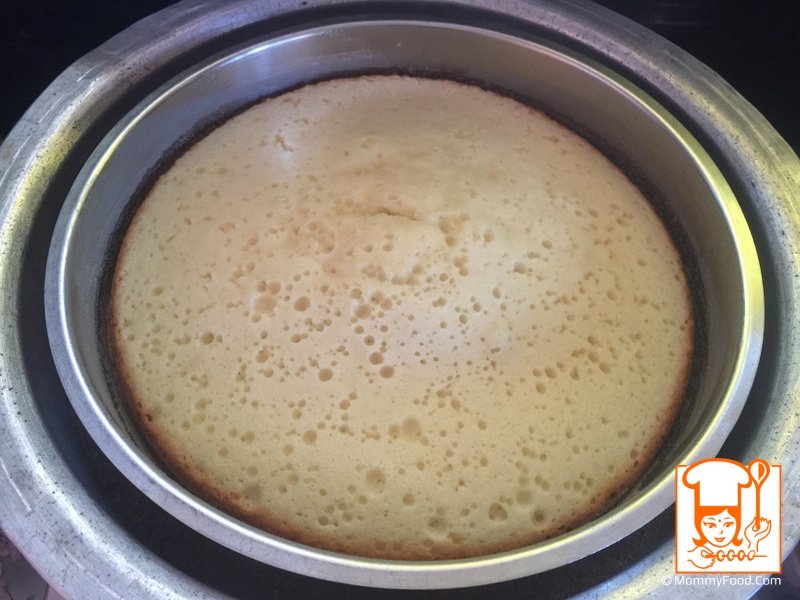 Carefully take out the cake tin, and turn out on a plate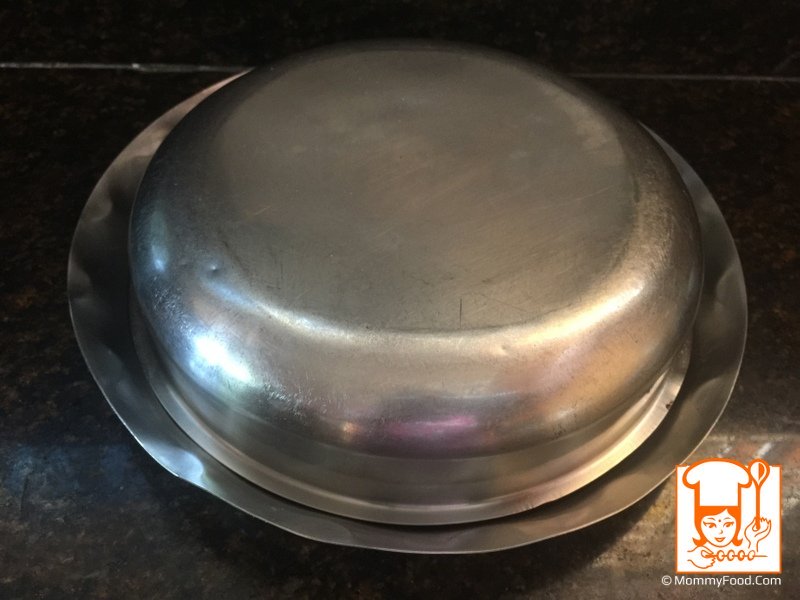 Slowly drop the cake into a plate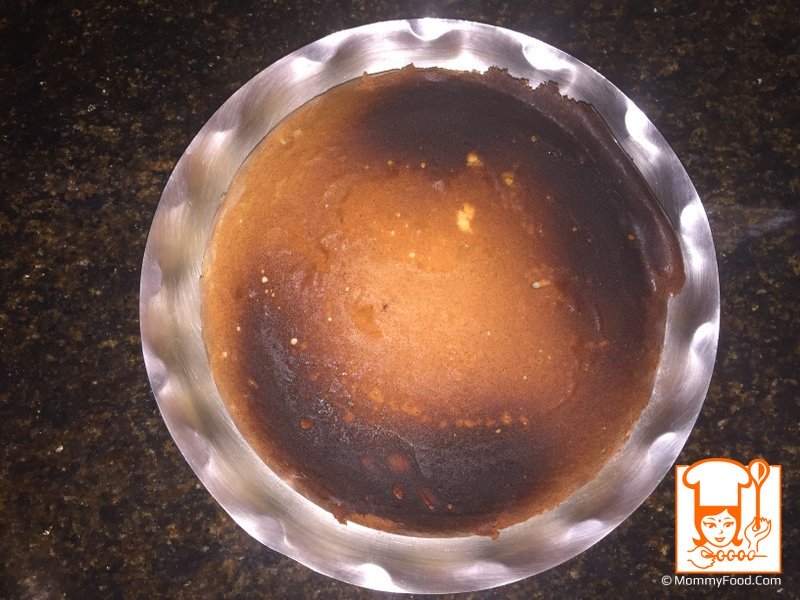 Remove the burnt area with the help of knife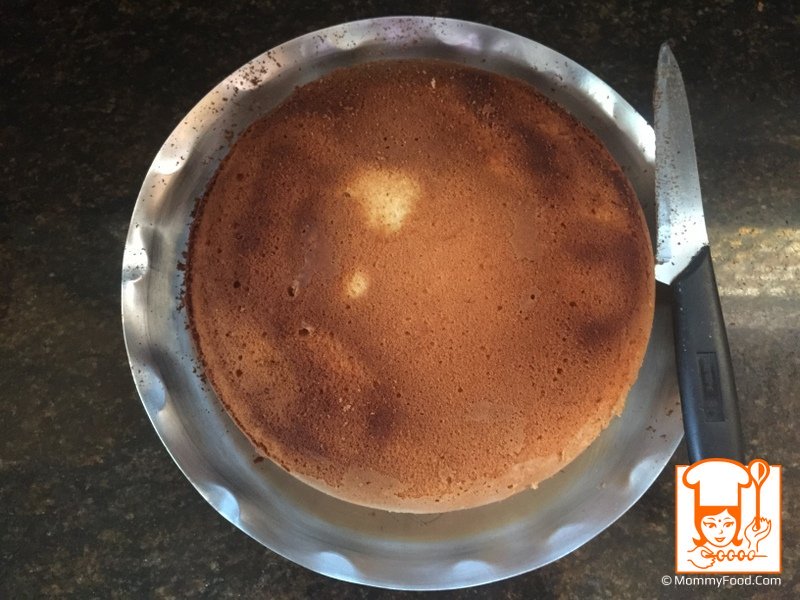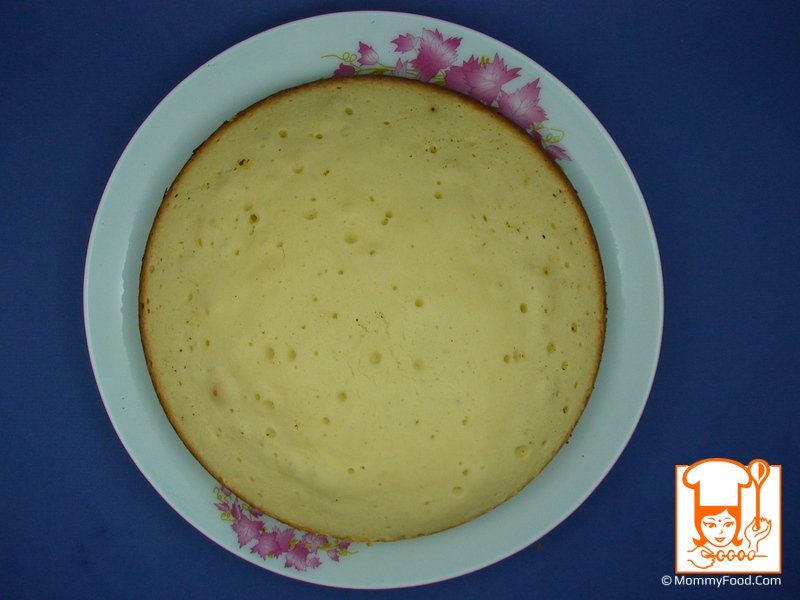 Sponge cake is ready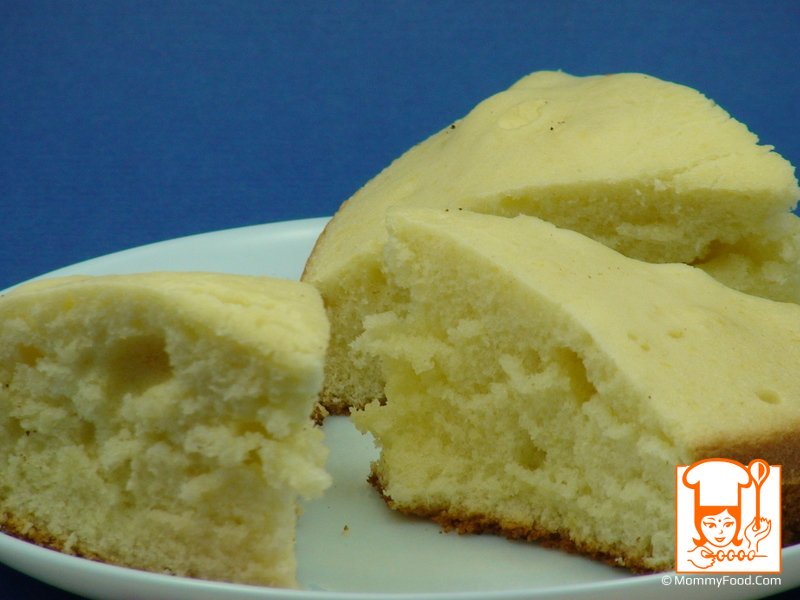 Batter Making Method 2: Using a blender (Mixi)
Step 1: In a blender add cooking butter and eggs. Blend it for 2-3 minutes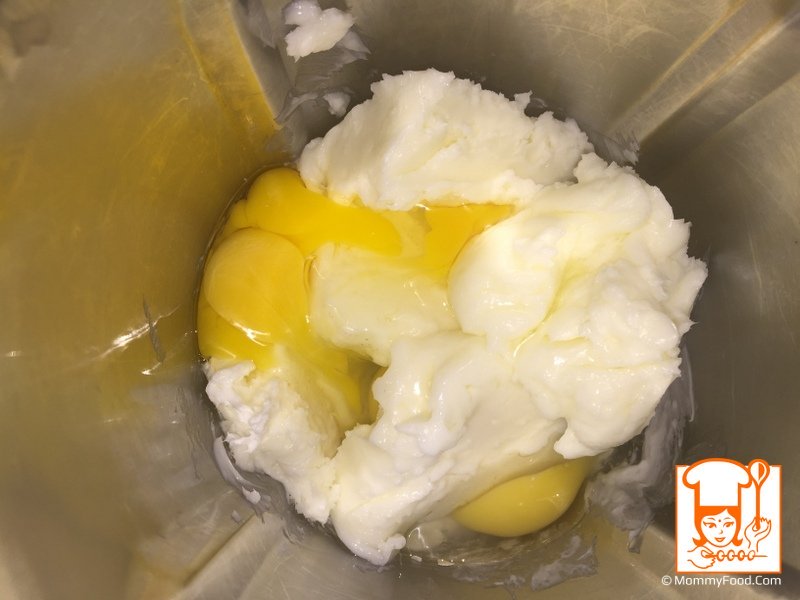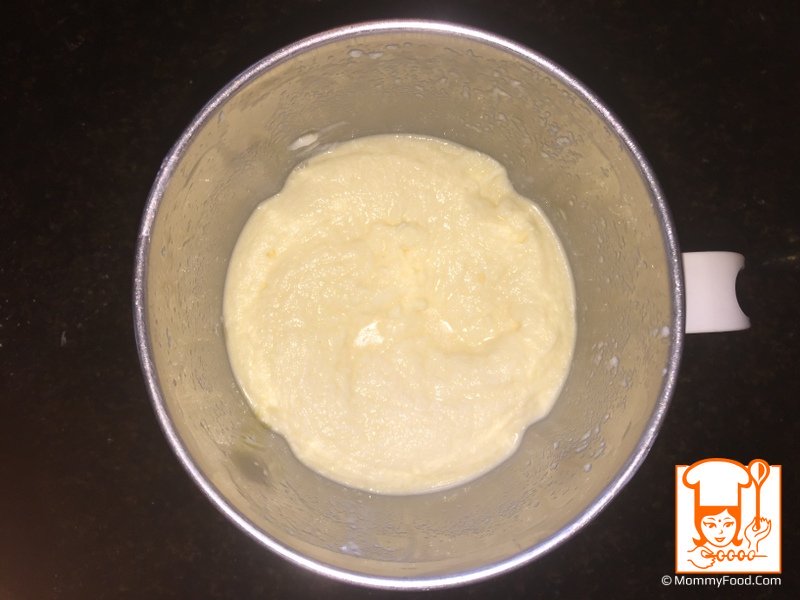 Step 2: Add powdered sugar to it and blend for 2 minutes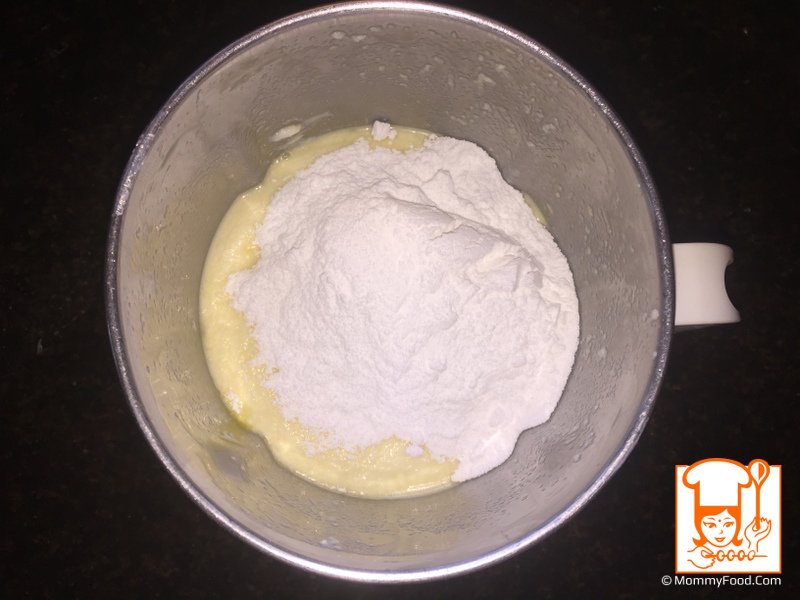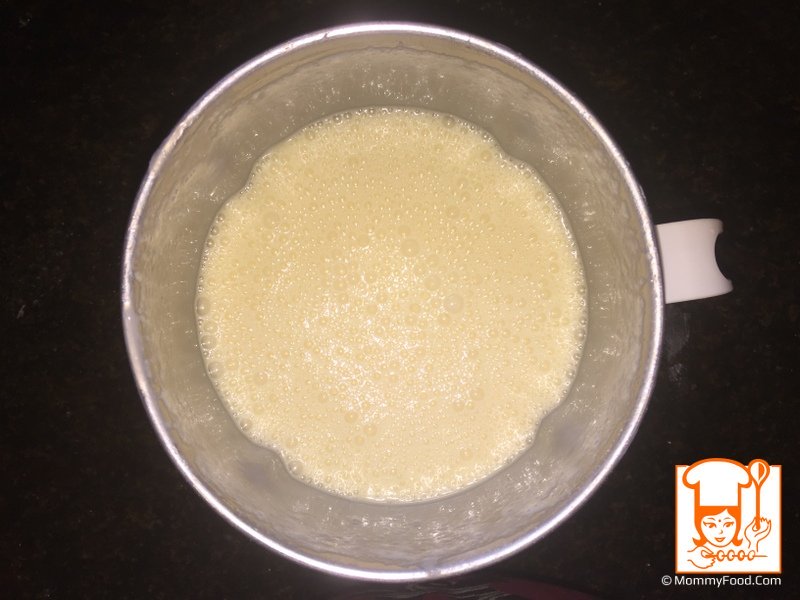 Step 3: Add maida to it and blend it till the batter is fluffy (approximately 3 minutes)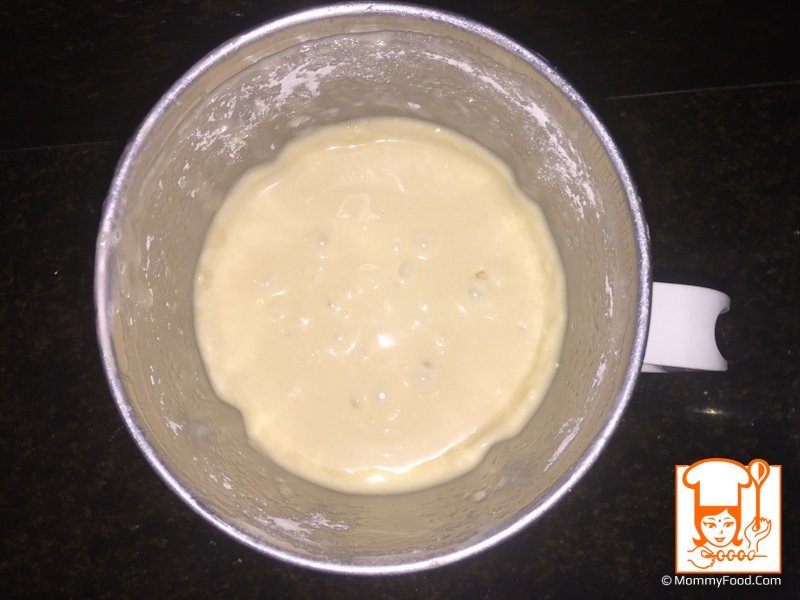 Finally, add baking powder and essence to it and blend for 1 minute
Bake the cake as shown above in baking procedure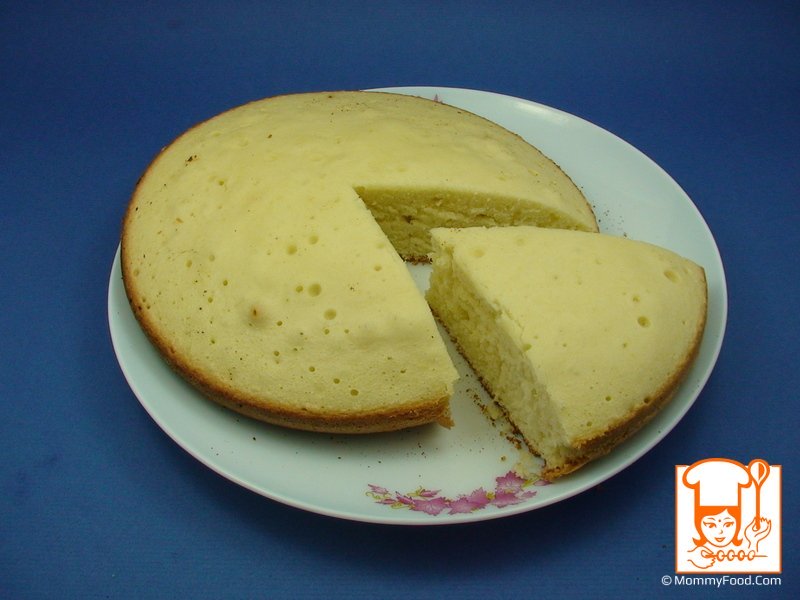 Batter Making Method 3: Using a hand mixer (hand blender)
Step 1: Mix butter and eggs with hand mixer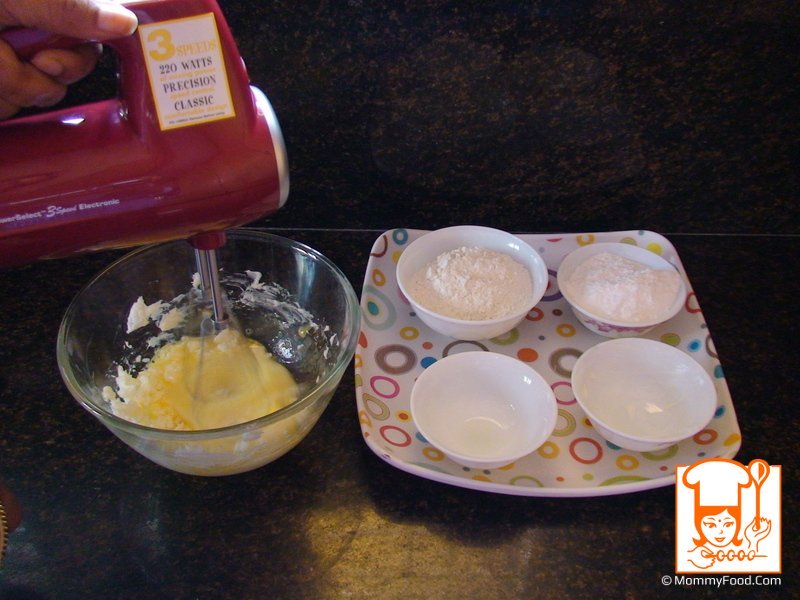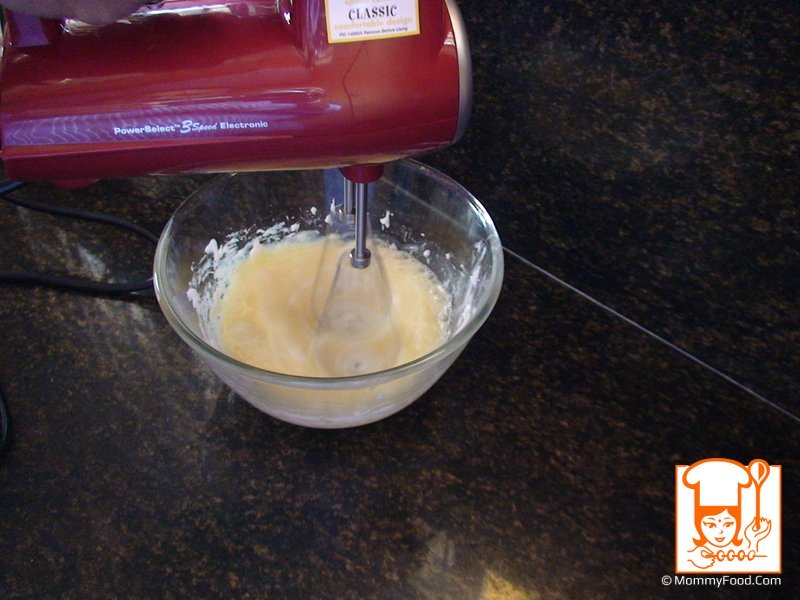 Step 2: Add sugar powder and mix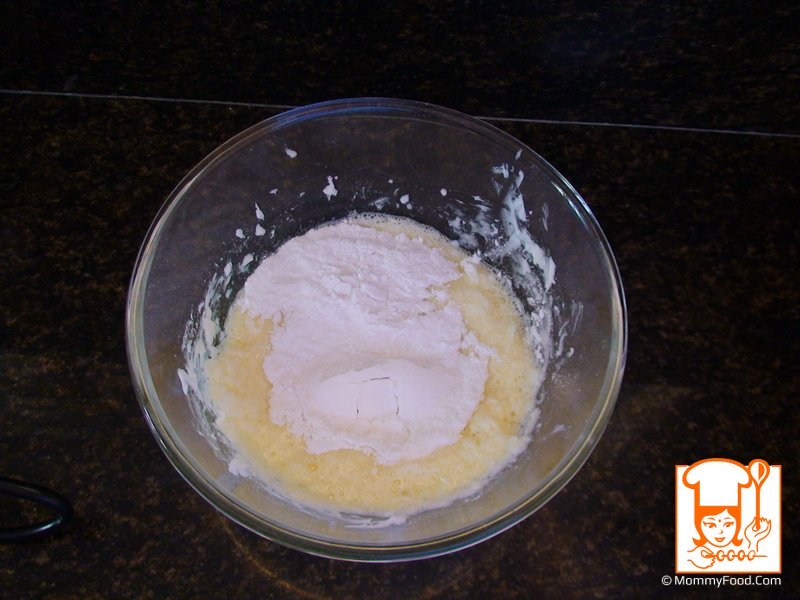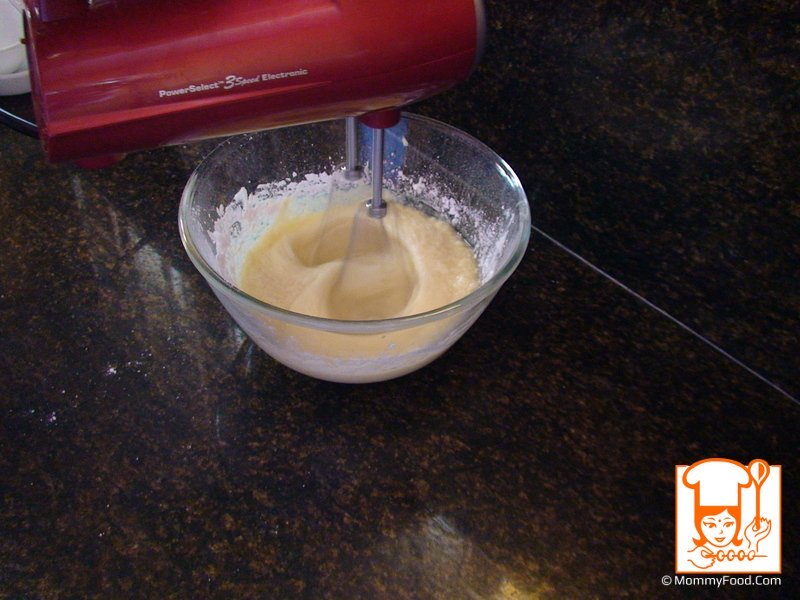 Step 3: Add maida flour and mix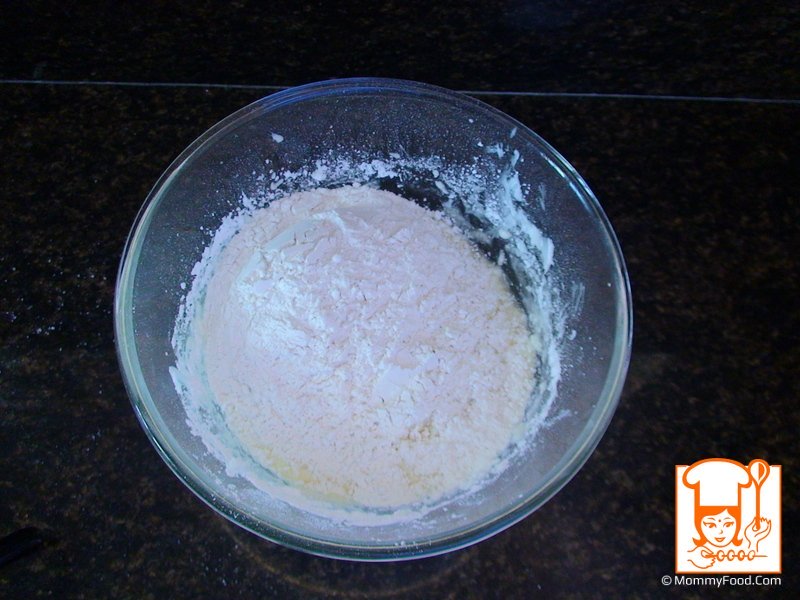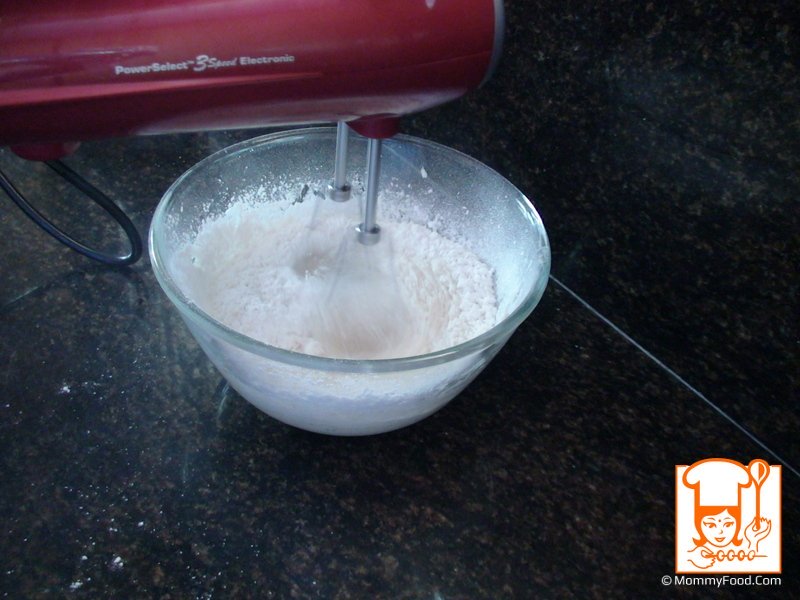 Step 4: Add baking powder and essence, whisk it till the batter is fluffy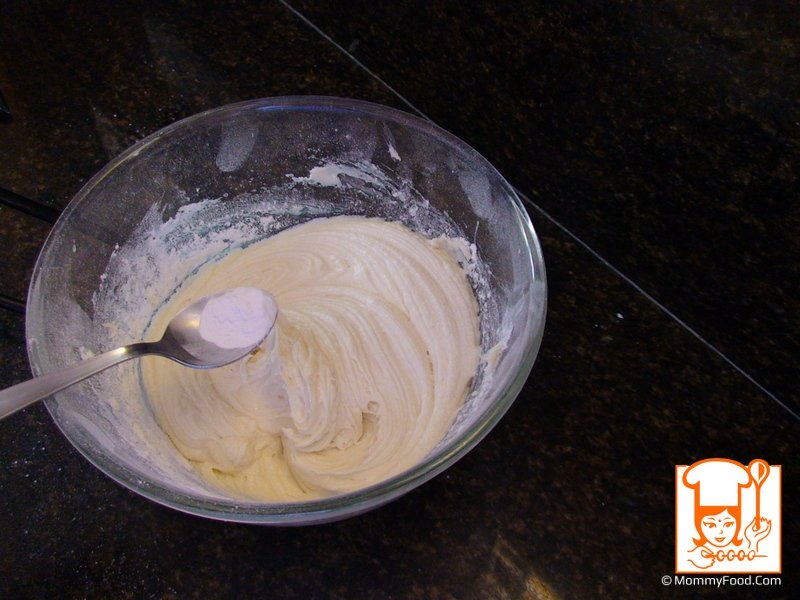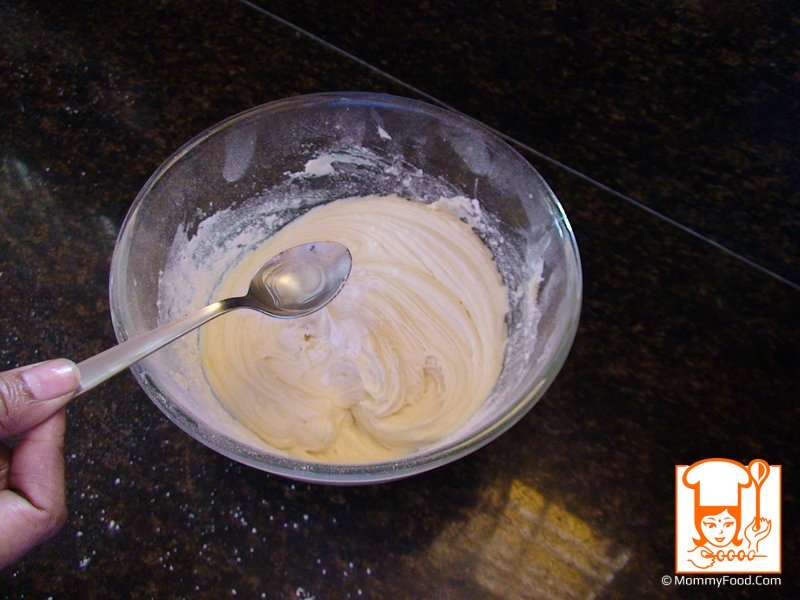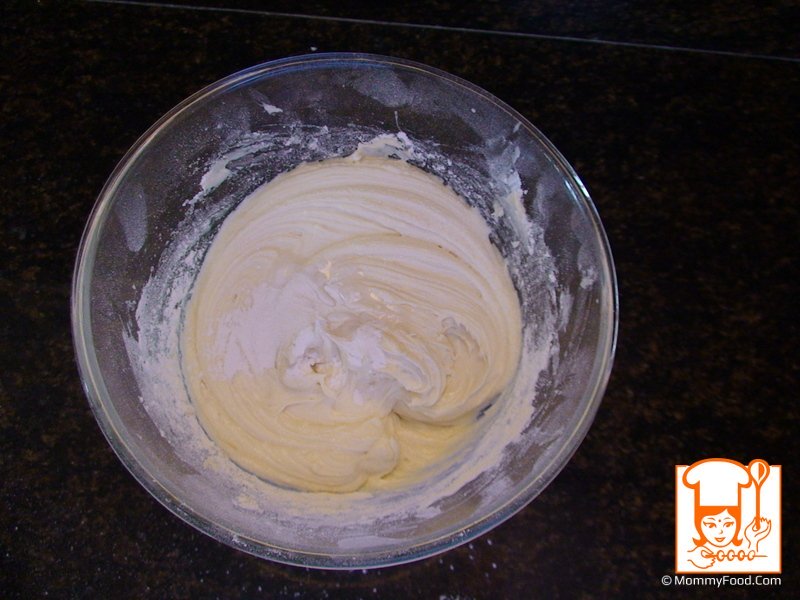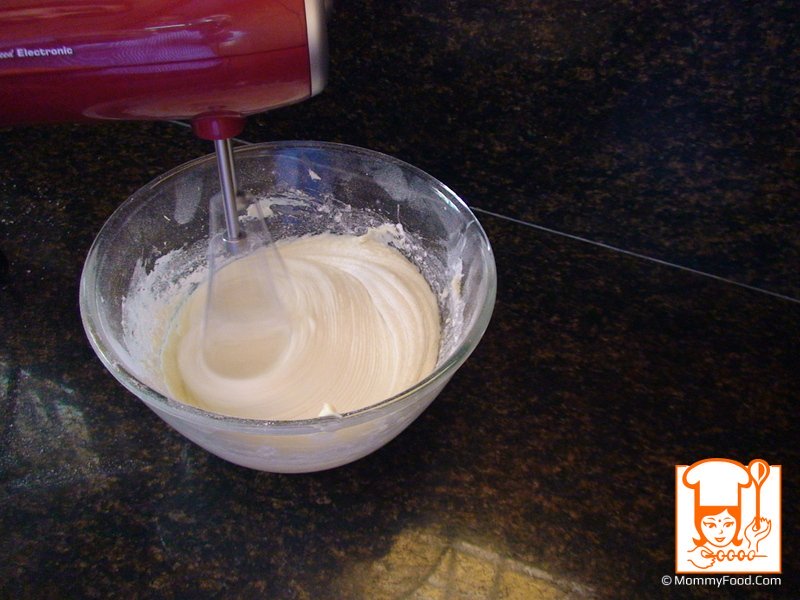 Now bake the cake as shown above in baking procedure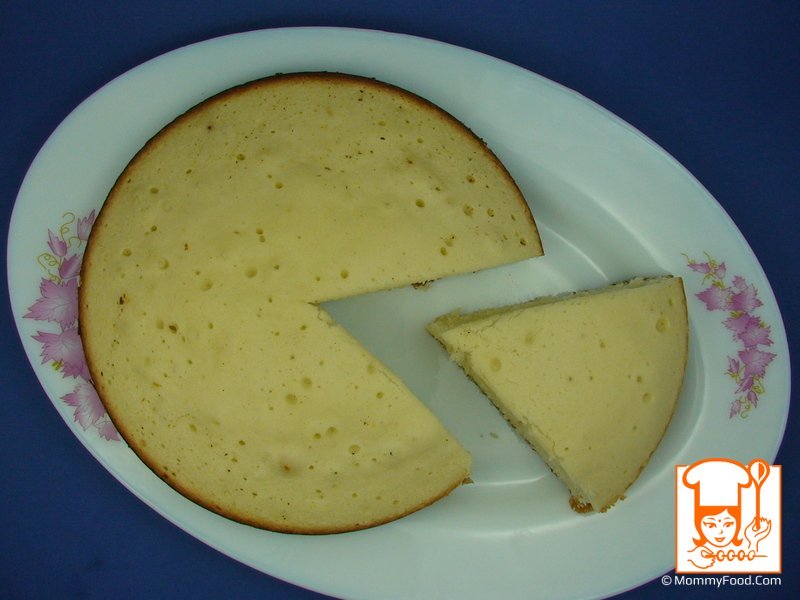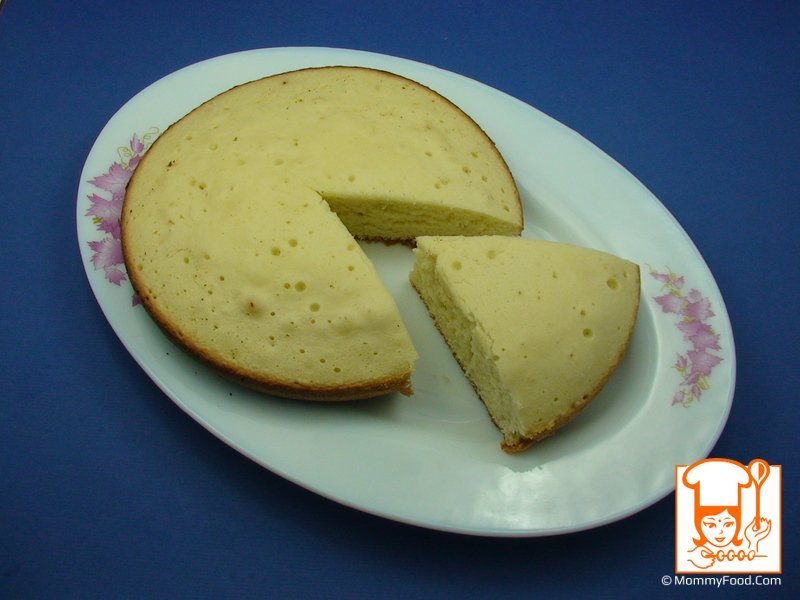 Chocolate Sponge Cake
If you want to make a chocolate sponge cake just add cocoa powder to the batter and whisk well
Cocoa powder: 2 tbsp or as required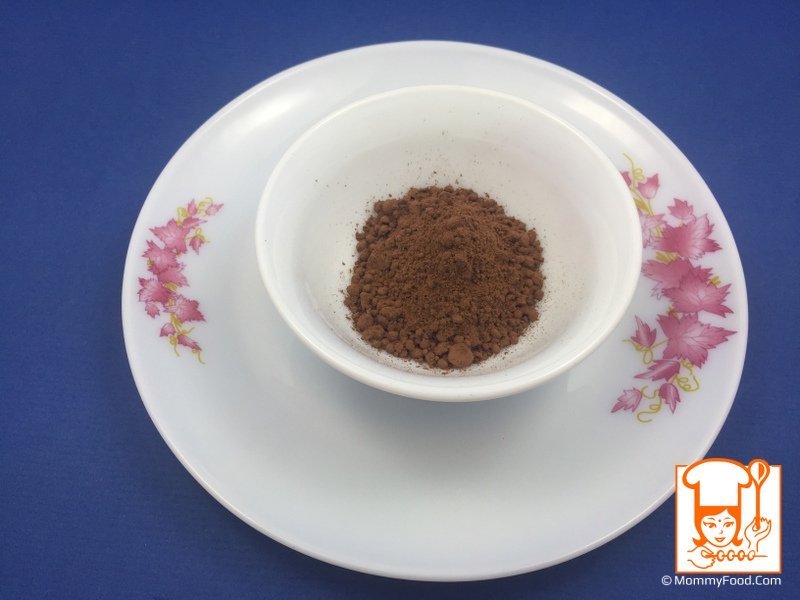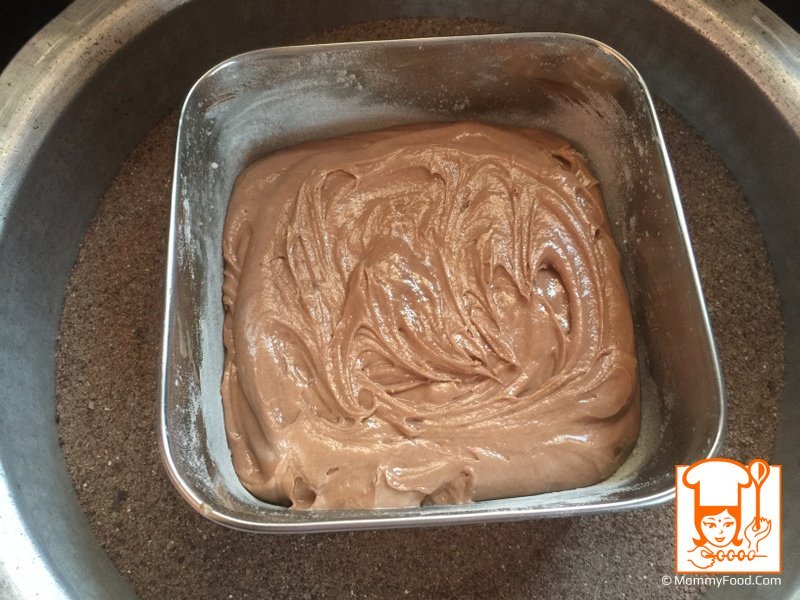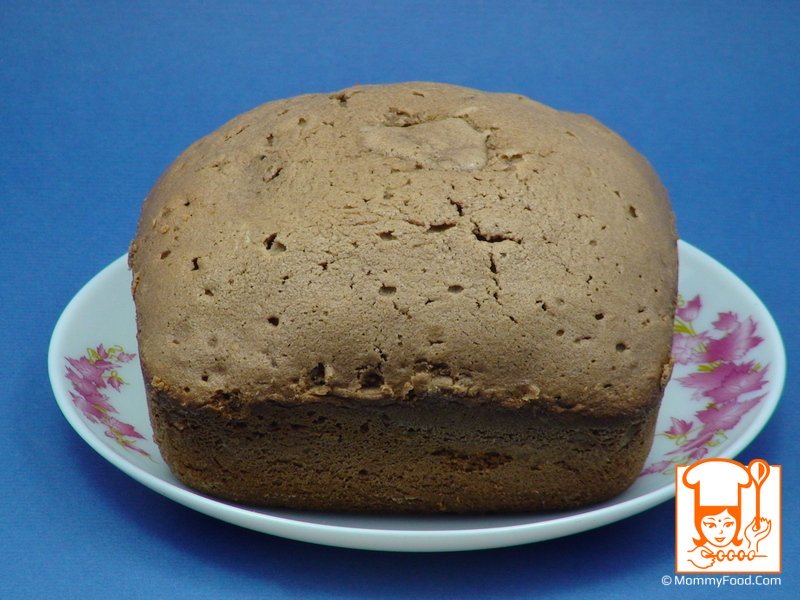 Tasty chocolate sponge cake is ready :)